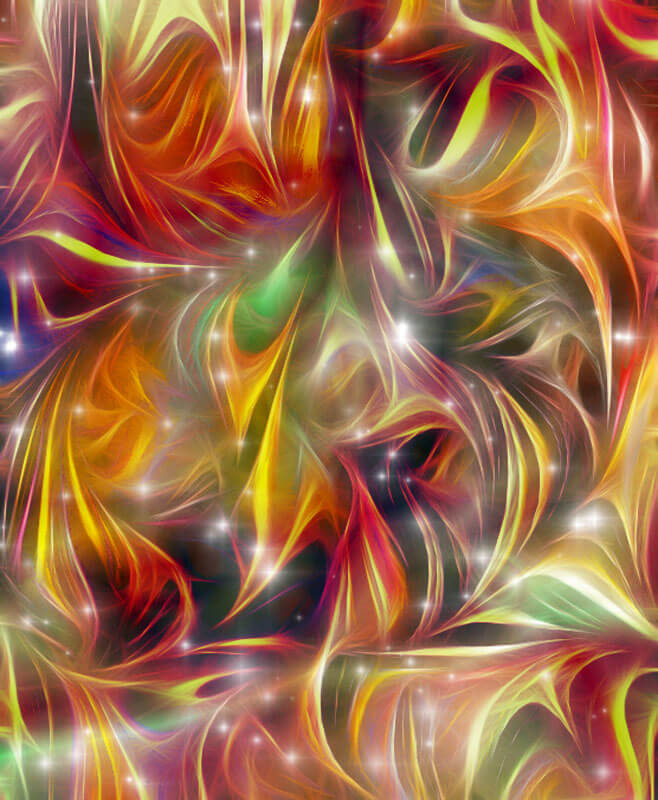 Well, lots of loose ends going round in my head. There are a lot of WIPs, from marketing to fiber projects. First up is my attempt to make some progress with Fine Art America. It occurred to me that rather than wait to get collections completed, I should start putting up a print at a time. Good thought. Turns out the program is not as intuitive as I figured it would be, based on all the great comments. One conclusion I have come to is that it looks like so many of my pieces that I thought were ready to go probably need to be redone, and I'm not sure I remember how I got to each and every layer.
I need to resize a lot of images, and I need to save them at a higher resolution. I am having trouble, for some reason, getting my sizing right for the program. This one to the left, for example, has been resized to an eight by eight, at 250 dpi, and it still doesn't seem to want to show correctly on line. I also need to look at what I want for costs. The site isn't completely clear about setting mark-ups.
There are also plug-ins to have your prints and a shopping cart on your Facebook page, as well as your website, which I would definitely like to do, but I think I need to wait until I can figure out how to get work consistently up on the site. After nearly two hours today and about the same amount of time yesterday, I put out a request for assistance on Twitter and Facebook. The site is classy, the work looks good, lots of people have given good feedback about the site, but I can't seem to get a handle on it. This from the person who has pretty much taught herself everything she can do on the computer. So, yes, I'm frustrated……
I am nearly done zentangling my fake, flammable, plastic pumpkin from China. It looks spectacular. One more section of the pumpkin and then I will spray a fixative and enjoy.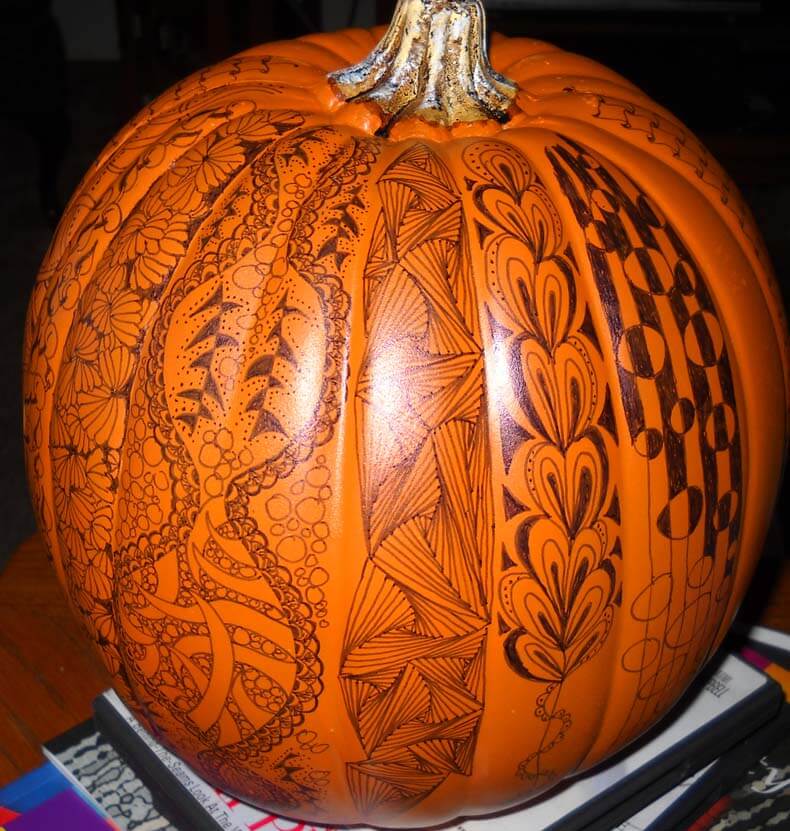 I'm working on the fish quilt, as I want to have it done by the end of the weekend. And we are getting materials ready for the guild presentation next week. Earlier today we created an order form, made a list of everything we will be taking, did the handout for members of the guild, and sketched out what a class would cost, as it looks like we might be moving in that direction again. I also packed up the quilts we will be taking – mostly traditional patterns using marbled fabric, since this is a fairly new and traditional group of quilters. I want to show them my progression with using marbled fabric – from only putting it with blacks to mixing lots of colors. Makes me realize I need a picture of my purple quilt, which is quite colorful, with lots of marbled blocks.
It is so ironic that 10 years ago we used to do a lot of presentations but never looked at "selling" during them. Left a lot of money on the table, as one marketer said. This time we are going with lots of fat quarters and an order form. Maximizing our potential, I think it's called….
Alum fabric tomorrow, marble on Friday, see what we still might need for gift baskets, and schedule marbling for next week if needed.
Wrote my abundance check today after the new moon. Being positive and thinking about lots of good things developing has really been awesome. The Laws of Abundance and Attraction really work!