I am currently (like right now) watching a video from the fellows who bring you textileartist.org. I've subscribed for several years, and they are introducing a series of videos on finding your voice with your textiles. So far, 11 minutes into the video, I can see the various paths I have taken and why I had problems with them.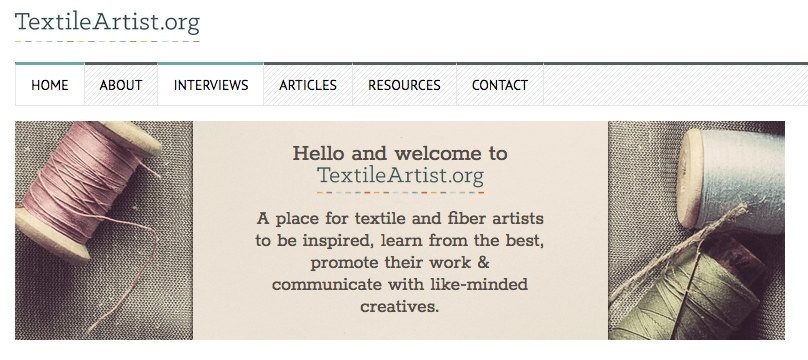 First, early on in working with stitching on marbled fabrics, I felt intimidated by mo own machine quilting skills, and I felt like I needed to do a huge amount of practice on smaller pieces before I came to the bigger works I wanted to do. A cyber friend kindly said to me – do the work you want and the skills will follow….and so they did. I started weaving strips of marbled fabric after I machine-quilted them, and I didn't look back.
Second, I've always experimented with lots of techniques – marbling happened to be the latest one (embroidery, knitting, crocheting, painting), but the marbling hooked and and hubby. Now I have a body of work that utilizes marbled fabric and new means of quilting and embellishing. I picked up bead work only in the sense it could add to the overall design.
Lots of ups and downs in learning and trying to determine a niche for ourselves, as well as work within limitations of what we could afford.  I finally decided that what other marblers do is fine – so is our work in its own unique way. I didn't want to marble paper – I wanted fabric – first limitation, and we made it work. We perfected our style on white fabric – very unforgiving – a second limitation.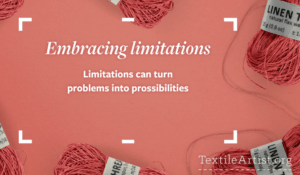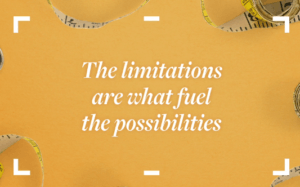 How can I push the boundaries of the basics? Hubby and I laugh about what I have him end of trying to marble – "pushing" to do ribbon, silk flowers, canvas…all because I don't want to waste paint in the marbling tray. Lots of additional projects opened up, mostly with embellishing what we were already creating. Any new techniques were pursued in how they could expand our marbled fiber art.
Making marbled art is expensive –  a pound of carrageenan is about $50.00 now. So because of our extremely limited financial capabilities we had to work within a very tight budget – and we succeeded. Looking at a display of our work several months ago, both of us marveled at what we were able to create with so little resources.
Embracing what we can do on our limited budget led me to learn how to manipulate my 1008 Bernina workhorse sewing machine to do what I wanted it to do. Yes, I miss "needle down" and variable speed….but my skill with this basic machine has led me to teach very successful machine quilting classes to folks who think they can't machine quilt unless they have a long-arm or other fancy sit-down machine.
In terms of skill level, I am completely self-taught, with only one marbling class from a master (Galen Berry). Everything else has been trial and error….no color theory of design, so I started with putting everything with black fabric. Hubby has the color sense, and I slowly came around to improving mine. Now I can put marbled fabrics with a range of other colors and designs. I attended a workshop with Tony Conner, water colorist extraordinaire, who talked us through a painting he created. It was like a design class with a master, listening to him talk through his decisions. I kept referring to pieces I was working on to see that I was naturally doing some of the design elements. I was trusting my "eye" and myself.
You owe it to yourself to watch the first of these videos – maybe you are new to the idea of limitations. We had natural limitations through finances imposed on us, and it led to who we are as artists now. Check out our web page to see our range of work. Find textileartist.org on Facebook and get your free video.
PS – no more pima cotton fabric, special order didn't work because it was too light, so we "over-marbled"…and it's good to go…..making due with a limitation……