Awright, so they're not technically WIPs. But I haven't shown all of them on here before, and I really do love them. And close observers will recognize the blog heading as the fabric in "Salmon Run."
"Salmon Run" returned from its several-month engagement in Alaska at the Cordova Historical Museum. I love having it back – I am so fond of the fabric.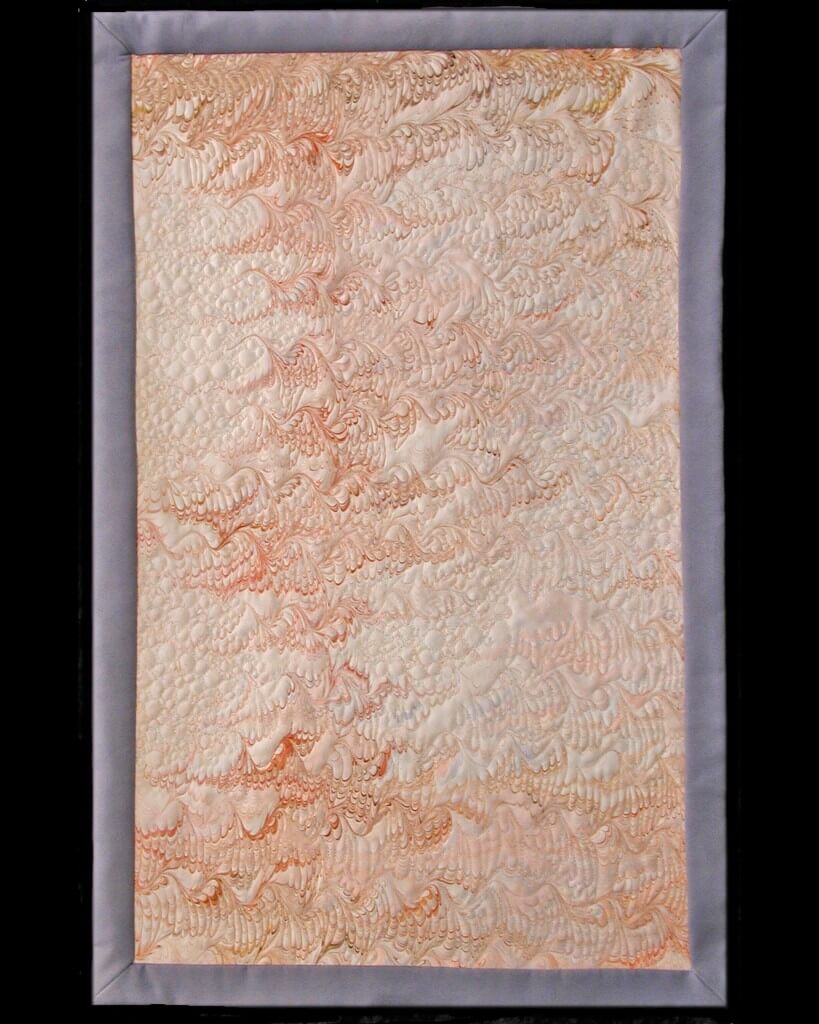 Here's a close-up of the quilting.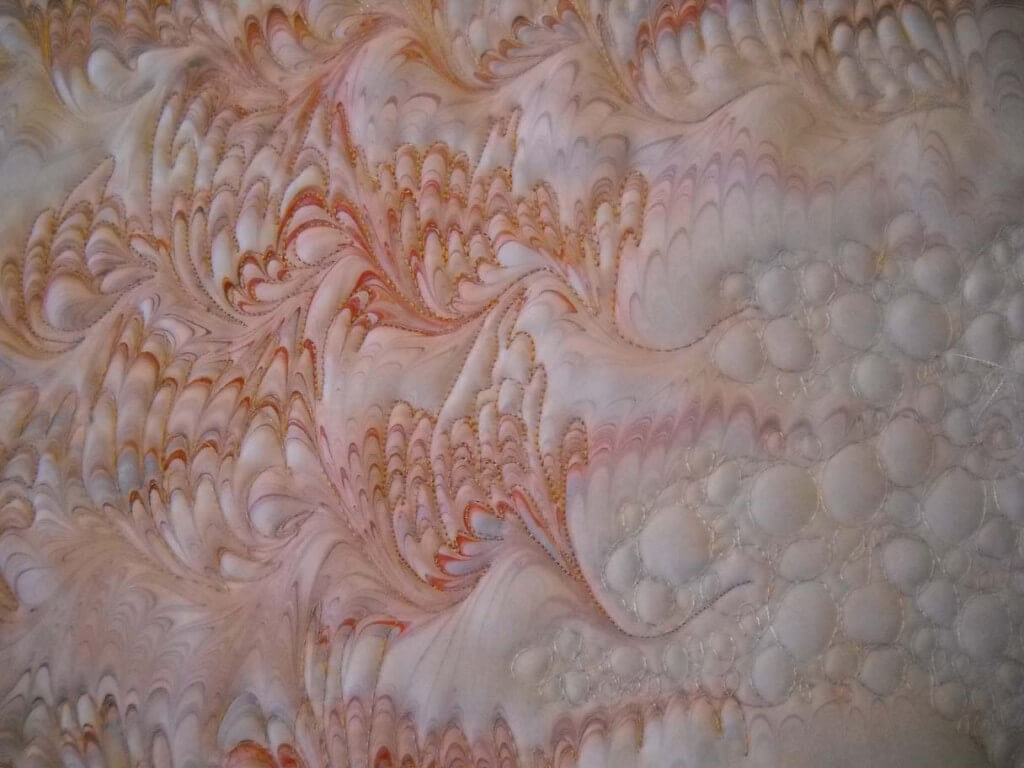 You also haven't seen my latest piece, "Bamboo Grove," in a full shot.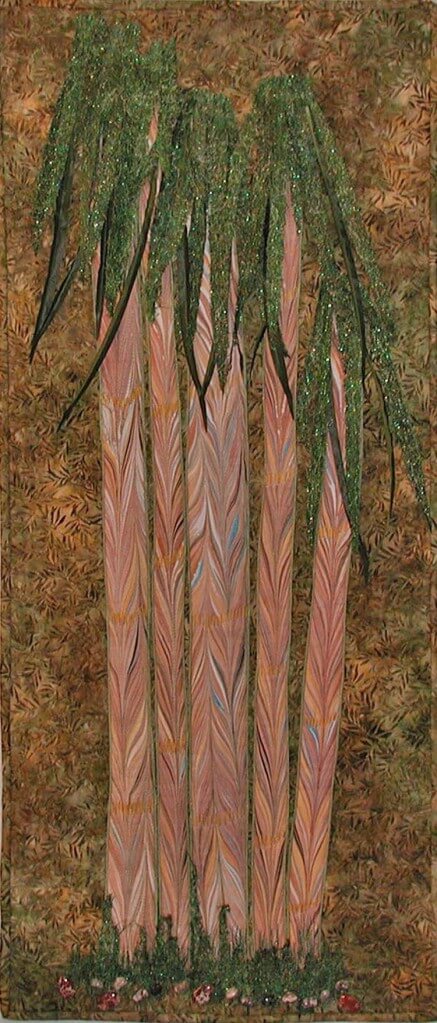 This piece had so many techniques I hadn't tried before. I am reconsidering the tops of the bamboo stalks…I may decide to take the leaves off and try another way of attaching them to increase their fullness. So I guess it still is a "work in progress."
What am I working on now? I am doing an art show on November 20 with the Tucson Art and Craft Association, so I am preparing fabric for that, as well as requilting a few small quilts. I am thinking of revising my still-unfinished "Iceberg" piece from several years ago into a series of Icicles for Road to California – I have till December 15. I can still use all the techniques I had planned, just in some different forms. I am still thinking about the next "large" piece with marbled fabric and don't quite know what it's going to be……I have some really great large pieces of fabric lying around.
But…I also have about four other quilts in various stages that I need to get to! Such decisions we all have….what's waiting on your list of to-do?
One Response to "Work in Progress Wednesday – Two New Quilts"