Sometime this past autumn, I posted a picture of a quilt completed at least 10 years ago, asking for suggestions on quilting it. I had used invisible thread (waaaayyyy before the improvements in threads) and did basic in-the-ditch quilting. Pretty darn blah. So I took ALL the quilting out, including taking the binding off, and washed it to hopefully remove the shadow lines.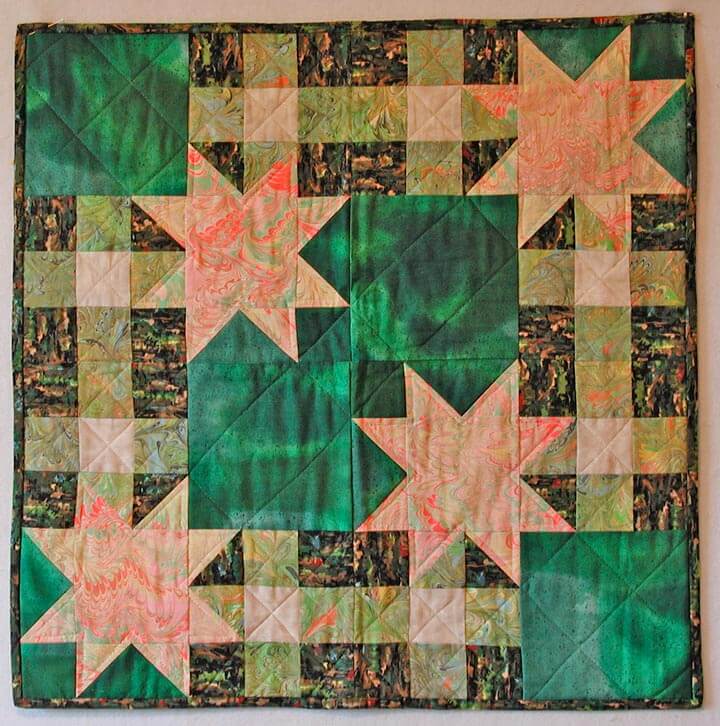 Silly me, I was thinking of having it available for sale at the art show we did in November. Well, that didn't happen, so it moved to my "to do" list for when I retired, and then to the top of the list as I saw the studio coming together. I thought of attempting some feathers, because most of what I have done for quilting has been stippling or stitch-in-the-ditch.
Before I could start, I discovered this video on stippling, and I was hooked. Sharon Schambler had an hour-long video (actually longer) with 9 free motion patterns she has used in one of her quilts. Easy to watch and very easy to do!

I chose the second pattern, used some variegated thread from Superior (of course – I am totally hooked!), and started. I wasn't sure I could really do this. So voila –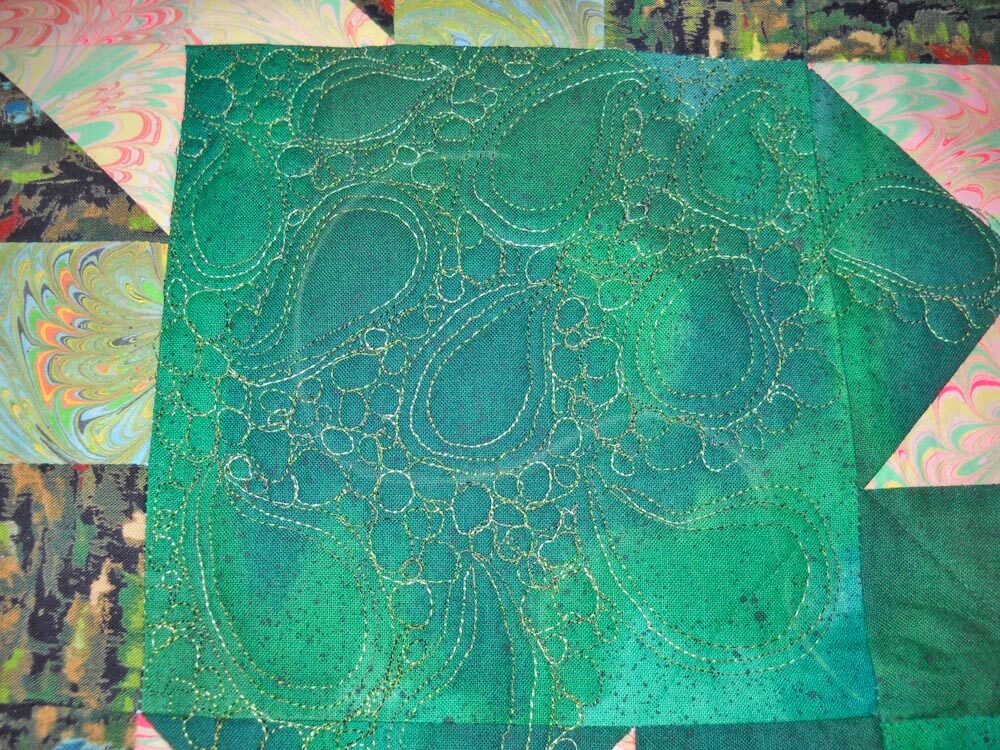 I was thrilled at this point, because I realized 1) I could do this, and 2) the quilt was going to look SO much better!!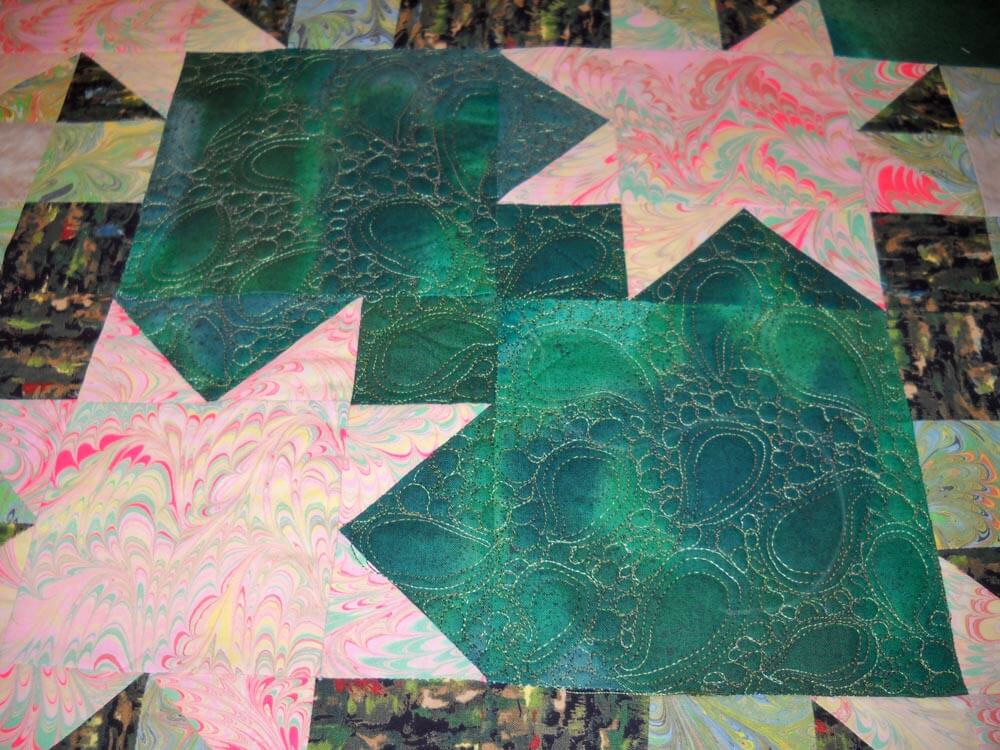 This is the completed center. I'm not going to quilt the marbled stars (unless someone has a really good idea for me?? Hint hint…). I ABSOLUTELY love it! I'm doing a variation of the pattern on some of the side strips, and it's coming along well. Hopefully pictures this weekend…..
One Response to "Work in Progress Wednesday"