So after the weekend disaster, where I felt like a VERY beginning quilter, I unearthed one of the unfinished pieces – from 15 years ago. One thing struck me – I was doing some improvisational quilting in this piece before it was a "thing." A lot of unusual fabrics, designs, geometry is somewhat skewed – it has a lot going for it. I decided to just add a few elements – a bottom border that somewhat mimics the top, and two narrow sides that will tie the triangles together. I've bought beads for this over the years we lived in the Southwest, so I am looking forward to embellishing.
But the quilting…I really can't wait to get started on that. I have so many ideas I hope I can make happen. Here it is so far: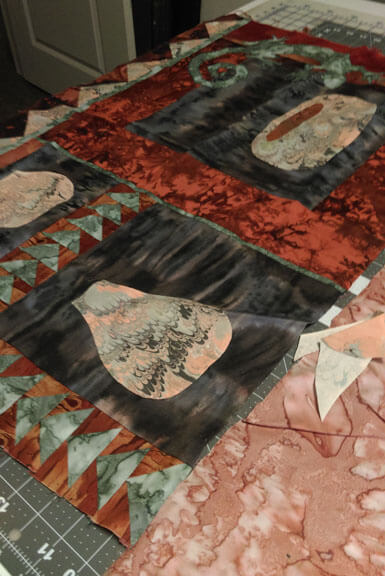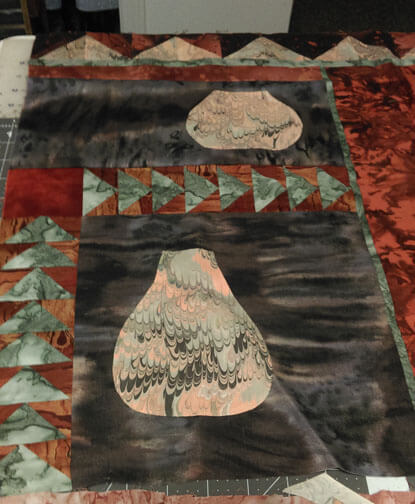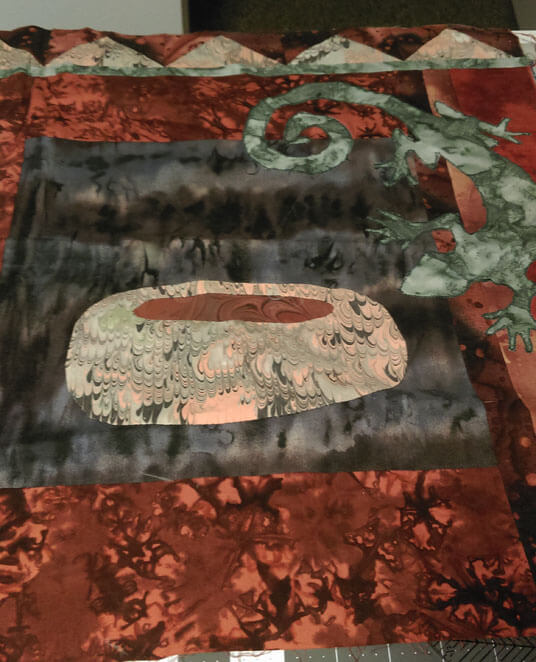 Should be a very creative week!