Last week I show the beginnings of my Ice quilt, to complement the Desert Heat quilt I made. I went to Girls' Night Out at the LQS last Saturday and got a lot of quilting done. I then decided what to select for the first interior border. THe cool thing with the Deat quilt is the inner border really is unexpected. The blue really sets things off nicely.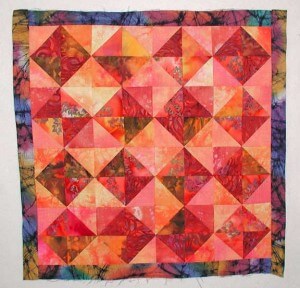 For the Ice quilt I decided to look for a yellow to represent the very weak winter sun, especially being from New England! You can see the yellows I pulled from the stash. I decided to go with the middle one because it was pale, and there is some very interesting texture within the fabric itself, with brighter yellows in a few places.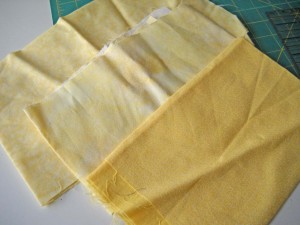 Here is the finished center. It is fairly "cold" and rigid, which of course is what ice is. Hopefully by next week I'll have the flying geese borders on as the next step.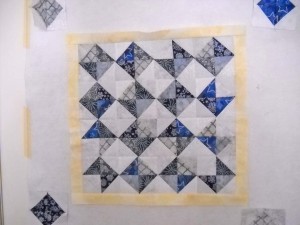 Also this week I have been having some fun with the Sketchbook Challenge. I uploaded my first pic to Flickr and got some very nice feedback. I was so pleased with the first one that I had trouble sleeping, because I kept thinking of more things that are "highly prized," and I wanted to get to work on them. So far this week I have a zentangled book, which I love!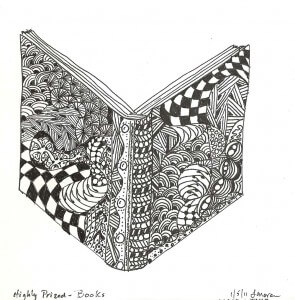 And then, since I am working on trying to keep balance in my life, I went for the yin-yang symbol. I kept only two patterns, one straight and one curved. I'm liking what I can accomplish with these patterns. I think  a music note and the comedy/tragedy masks might be next.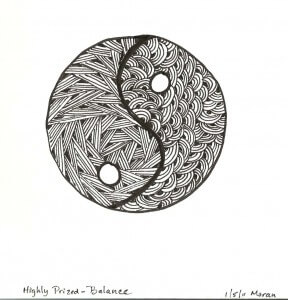 Send me some links to see your sketches if you're doing the Challenge. You can click on the link on the right to get to information about the Sketchbook Challenge. I am also thinking of looking into 3 Creative Studios for their Journal Quilt Challenge, and potentially their color challenge. I just want to keep myself motivated and try some new ideas, but no pressures on me – if I do it, fine, and if not, fine also.