The "Tikkun Olam: Artists Respond to Earth's Crises Past and Present" art show opened Thursday, and I just returned from the opening reception. What a delight! I haven't "done" a reception where I have had a piece entered into the show, and it was a lot of fun walking around, listening to comments, and then actually have someone ask to meet the artist – me! And…the organizers of the show were really intrigued with the process of marbling and the creation of the piece. So that makes me feel really great.
Mickey Bond is one of the organizing artists for this project, and she's from Santa Fe. You can check her out here. She not only has a show in Santa Fe right now, but she's here to hang this show and attend the reception. I love this part of her artist statement:
"My mixed media series explore the mystery of creation by enabling nature's influence on my paint and media. Winter's freezing temperatures provide the chance to freeze paint, elicit frost crystals and create a unique kind of crackle in frozen polymer mediums. I've discovered that the surface of clayboard behaves like cold glass on a wintry night, providing (with my help) the right conditions for ice crystals to form delicate patterns and for acrylic media to freeze and splinter into organic crackles and snake skin designs." (from her website)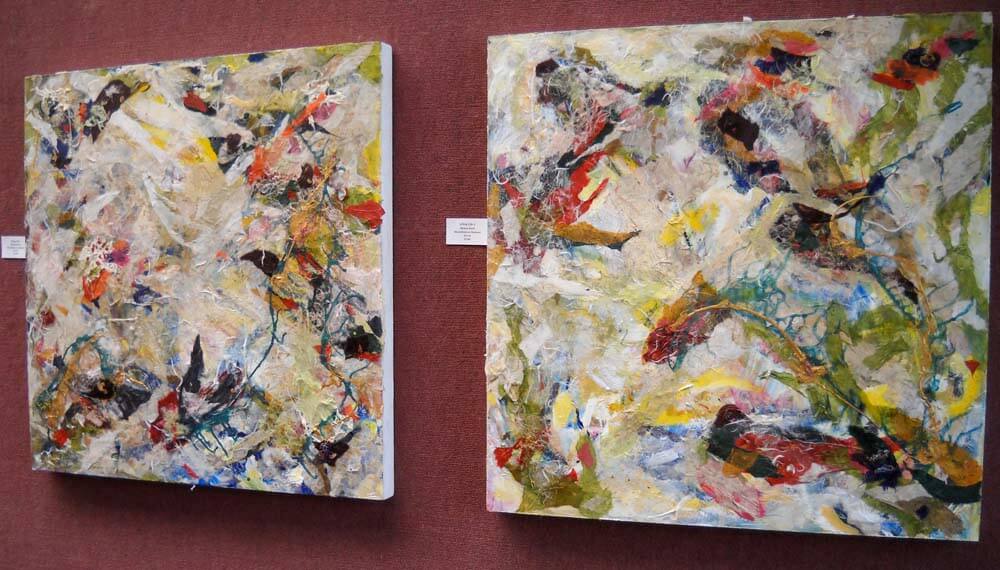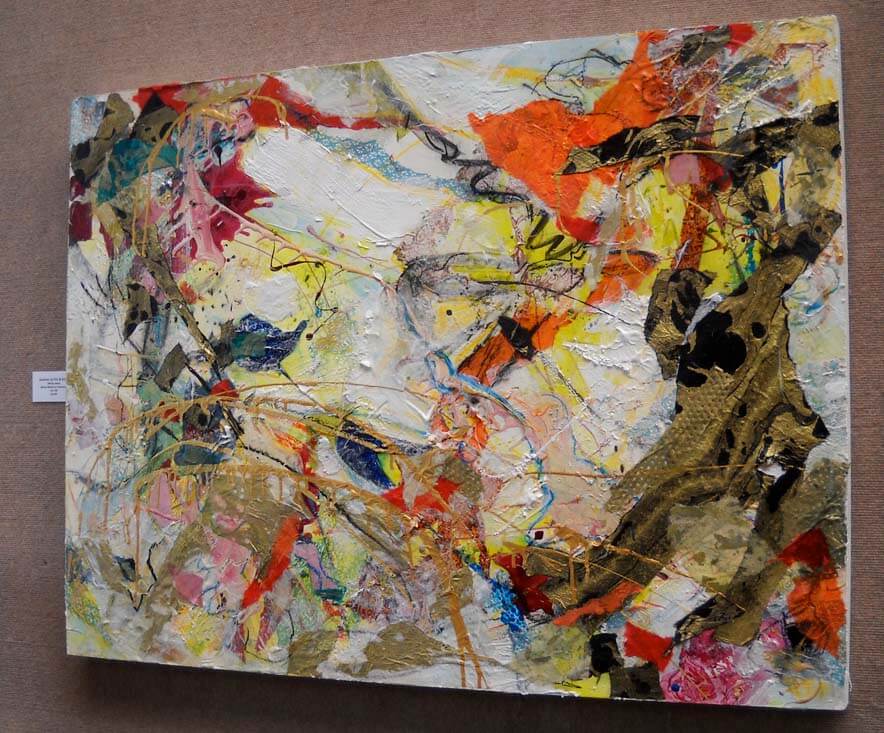 Rebecca O'Day is an artist in Tubac, AZ, and is also organizing this show. I apologize to Rebecca, but the photos I took of her work were very blurry.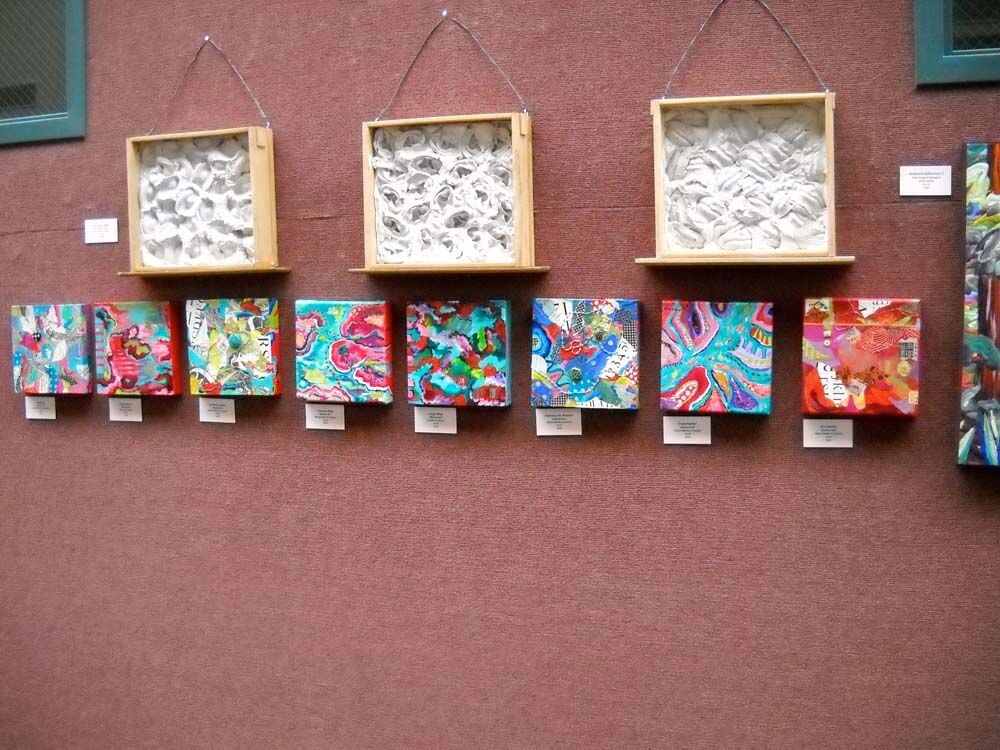 Also having work in the show is quilt artist Katie Pasquini Masopust. Three LARGE quilts plus some great new work on the redwoods, and the canyons.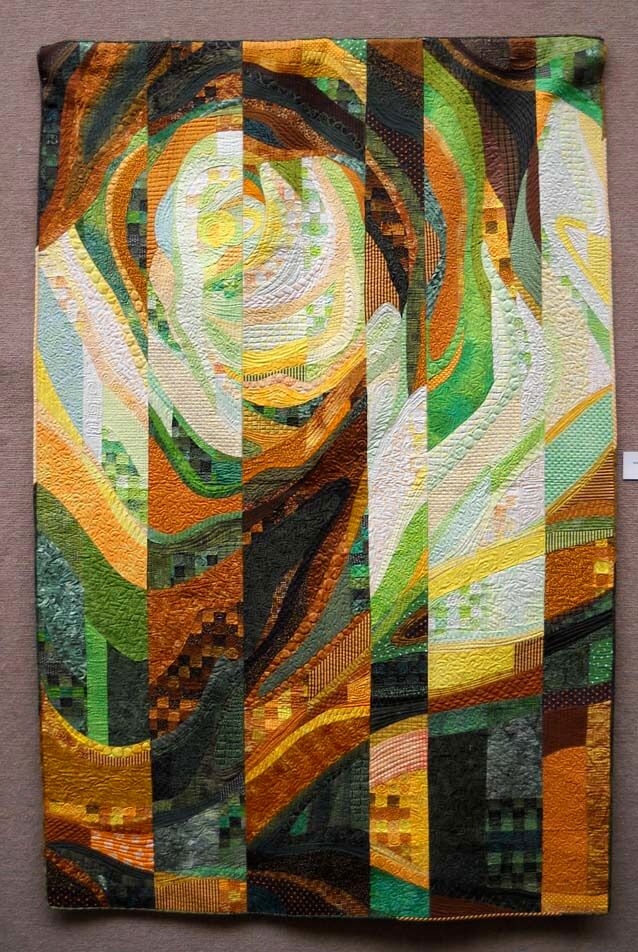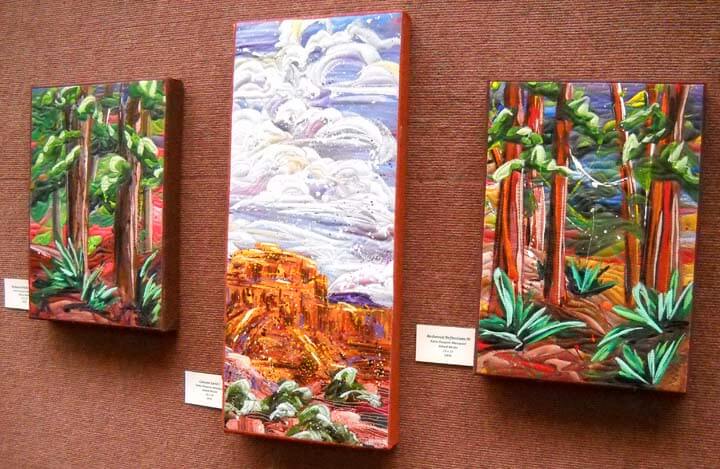 And now, some shots of the overall show – each piece on the wall is 12 inches by 1 inches – forming a really nice grid. One hundred artists from around the world with statements about our planet.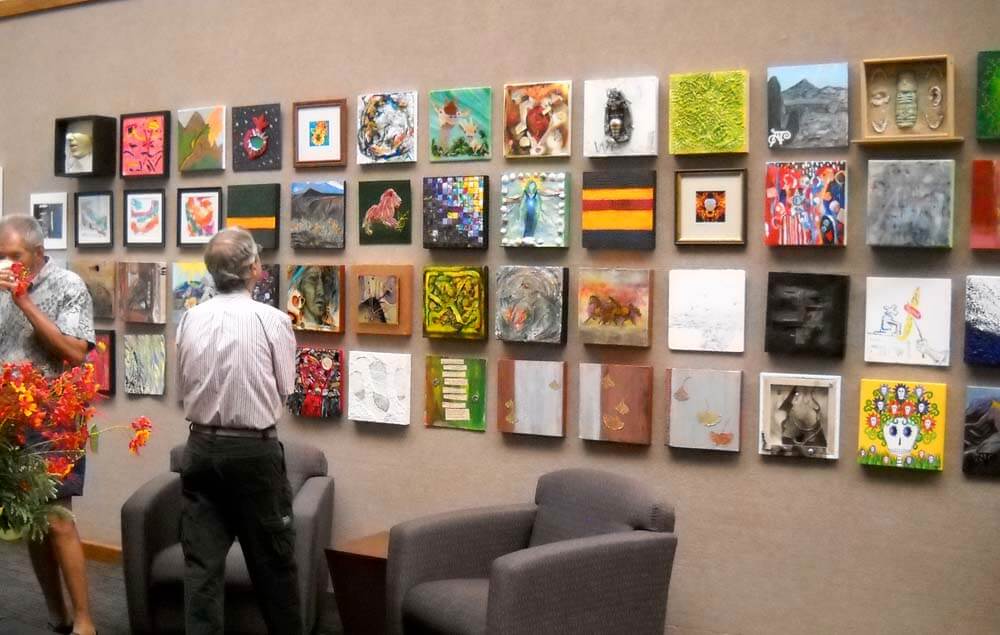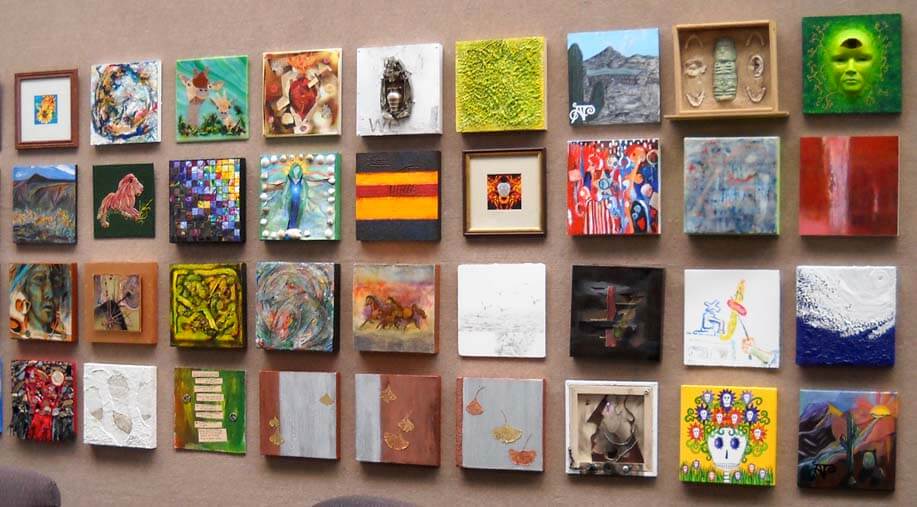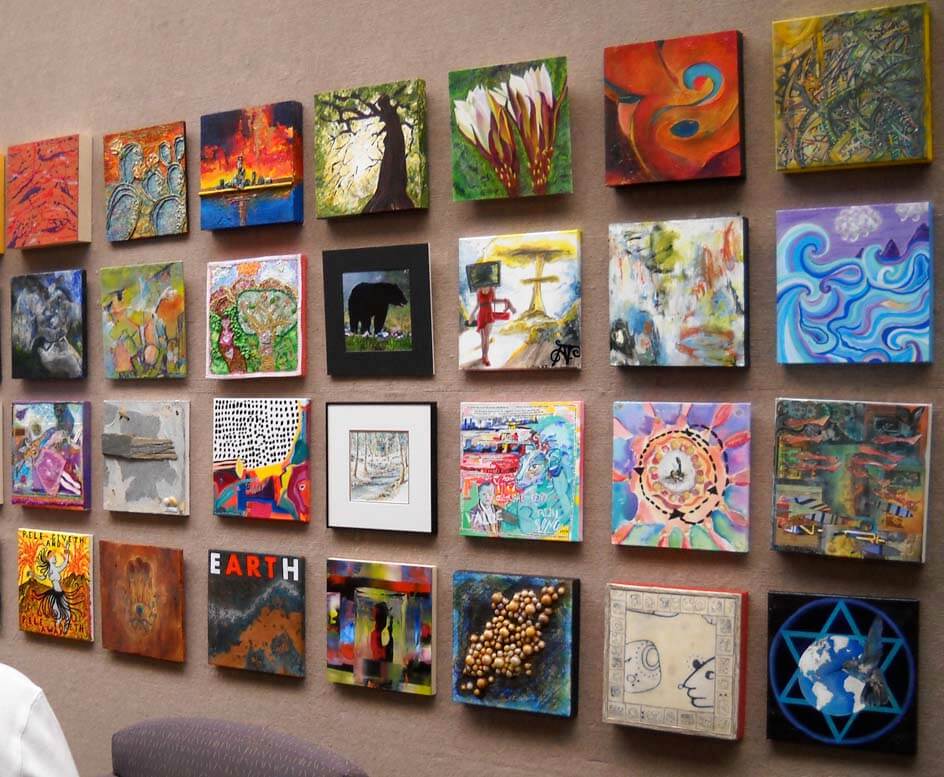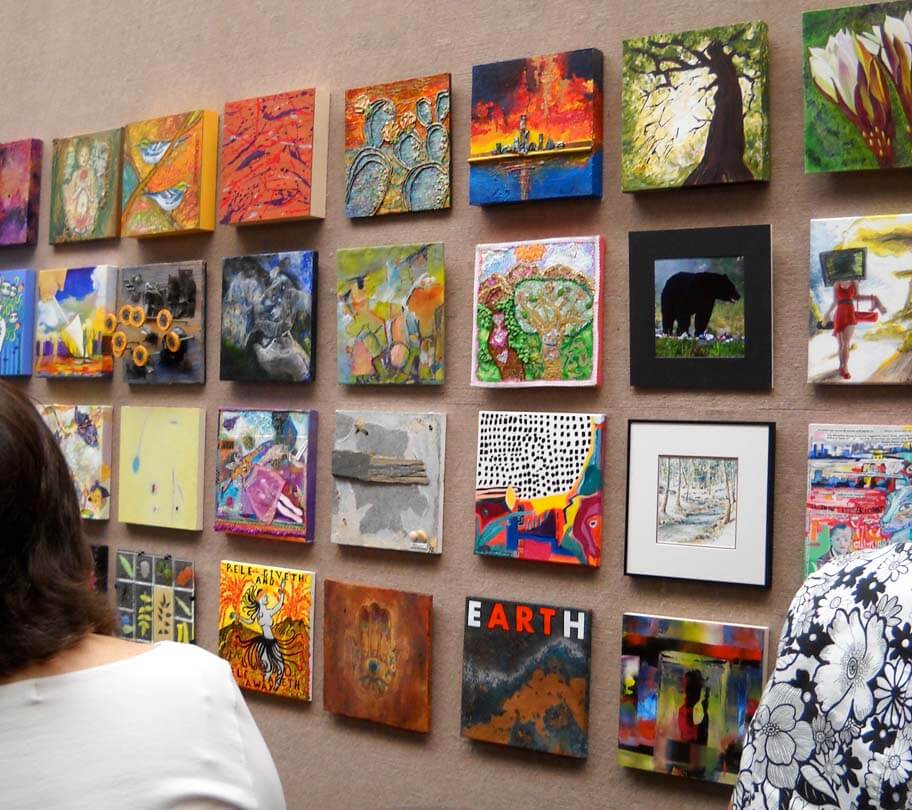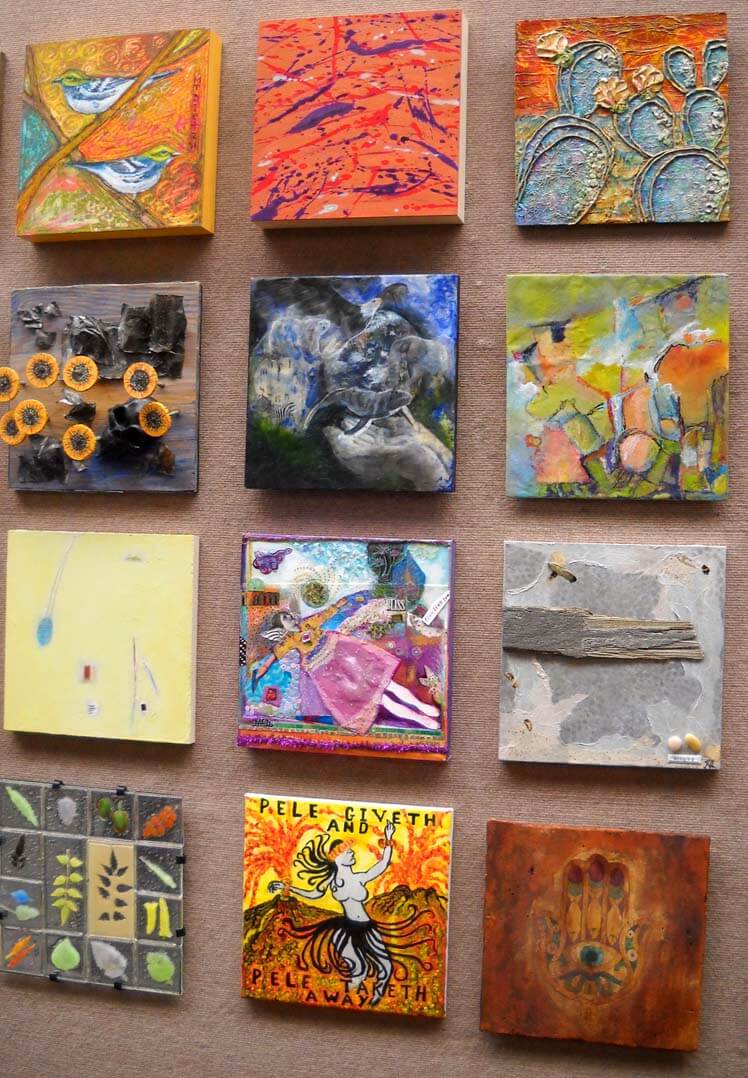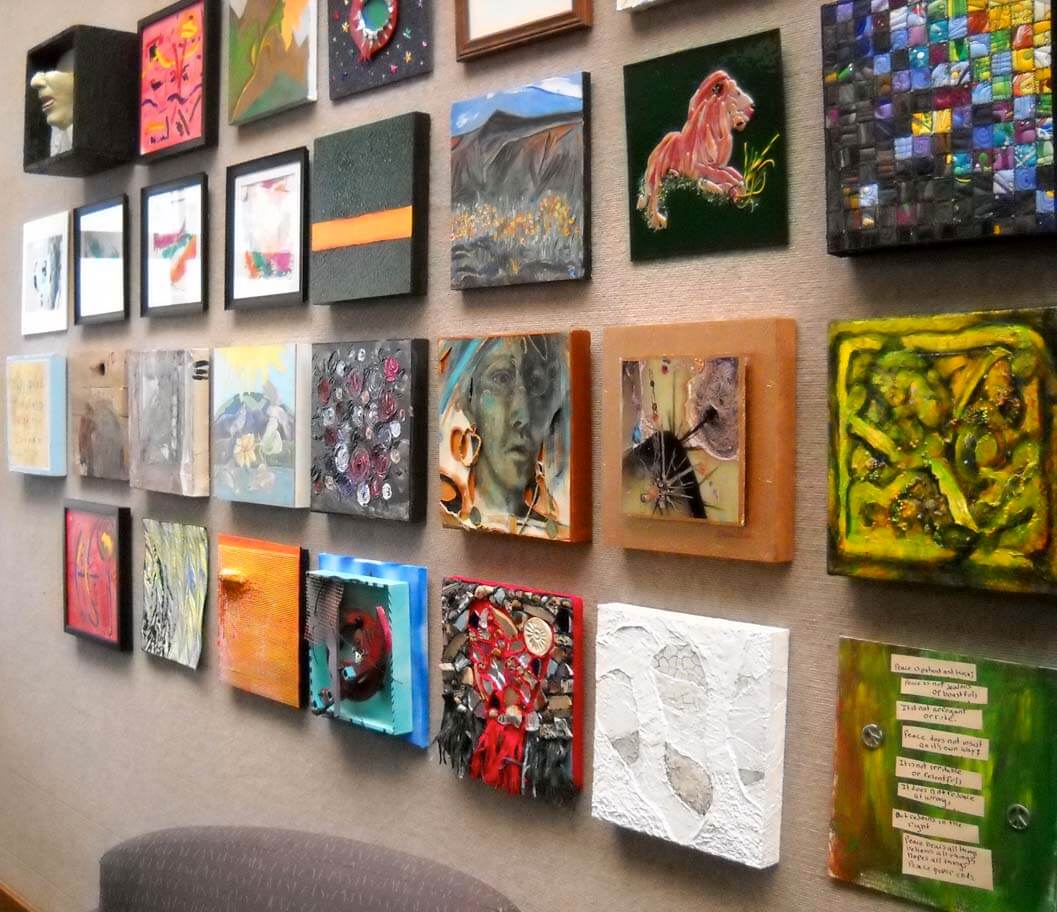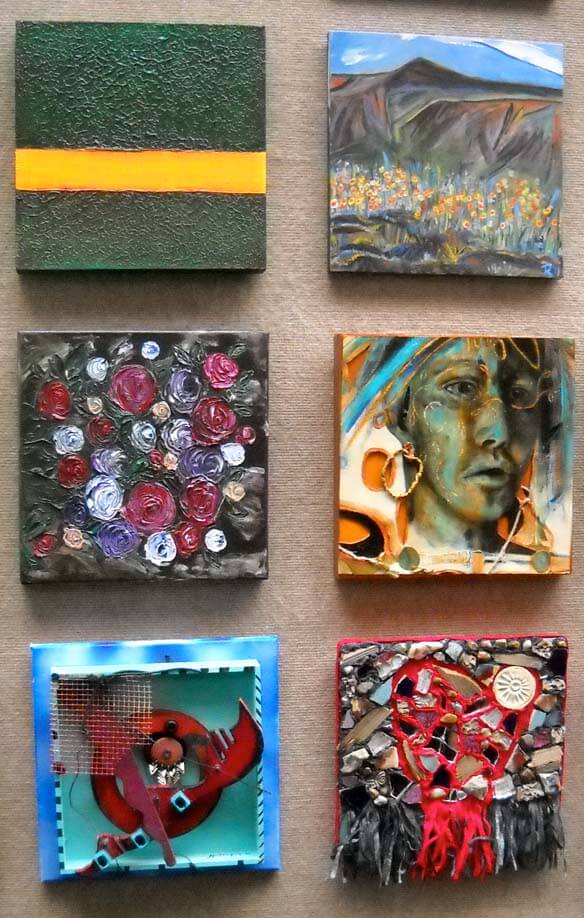 If you are in Southern Arizona between now and October 25, you need to stop by the Jewish Community Center and view the show.
4 Responses to "Opening Reception for "Tikkun Olam: A Restoration Project 2011""