Not really able to take much of a long vacation this year – getting ready for surgery, finances, hurricanes cancelling Delaware – lots happening, so we did manage to get a few wonderful short rides around Vermont, exploring a lot of new off-the-main-road places. I am using my camera phone and hubby uses his little point-and-shoot. A new DSLR is on the agenda for next year, but in the meantime I am understanding the difference between digital zoom and optical zoom – explains why my "close-ups" hardly ever are in focus. I also am concentrating on more interesting framing of my pictures. I find I take more pictures, and usually have one or two good ones out of each batch.
This trip was a Sunday drive down around the the town of Georgia, perched right on the eastern shore of Lake Champlain. Normally we take the road from north to south, but this time we went south to east – like it was a completely different area! Sometimes it pays to look backwards at where you've been Discovered this beautiful boat access that we wouldn't have seen otherwise. Plus, we'd had so much warm weather for October that autumn was pretty sketchy for New England – then suddenly the leaves turned – almost over night. We hit a couple of good spots for leaf-peeping.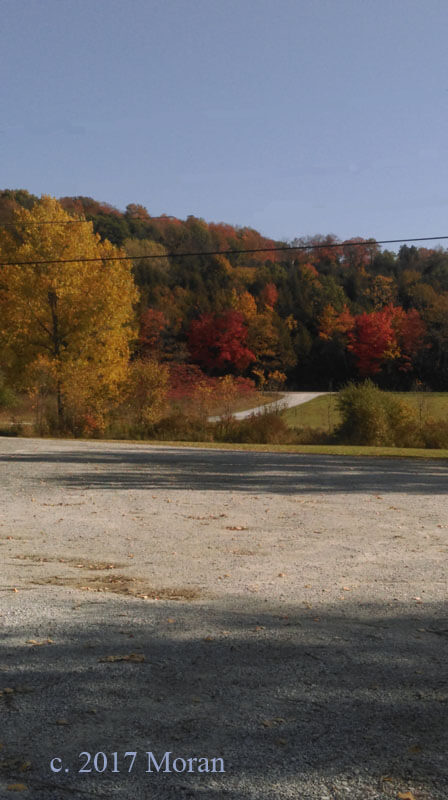 This top one benefited from cropping. I was moderately successful at removing electrical wires.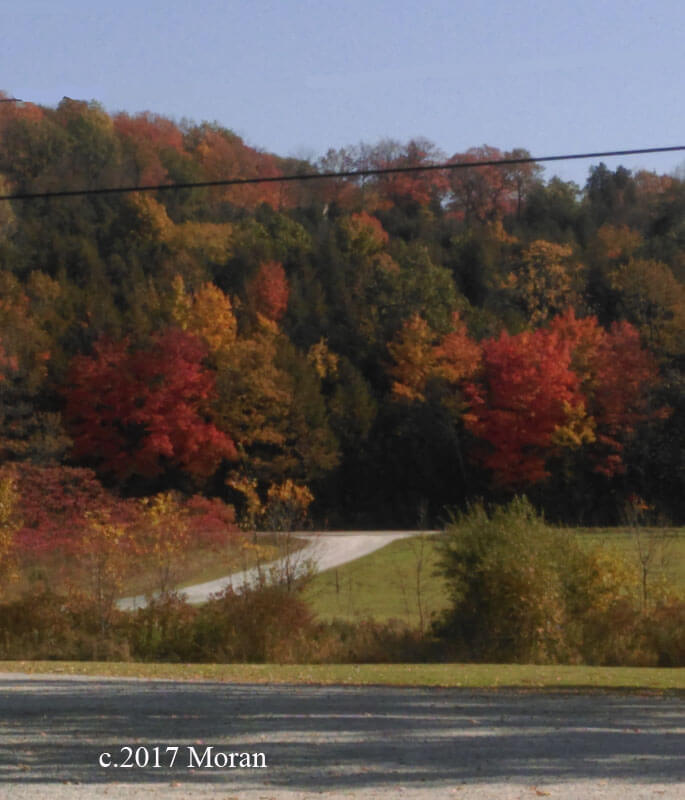 This next series was looking north on St. Alban's Bay – you can see how the cropping helped with more interest.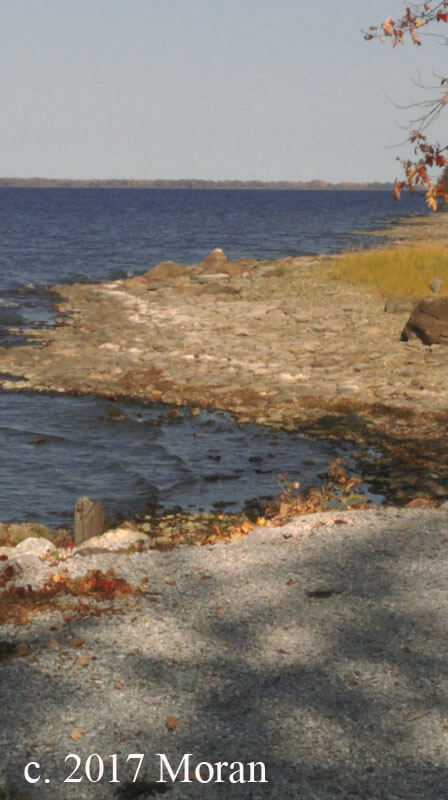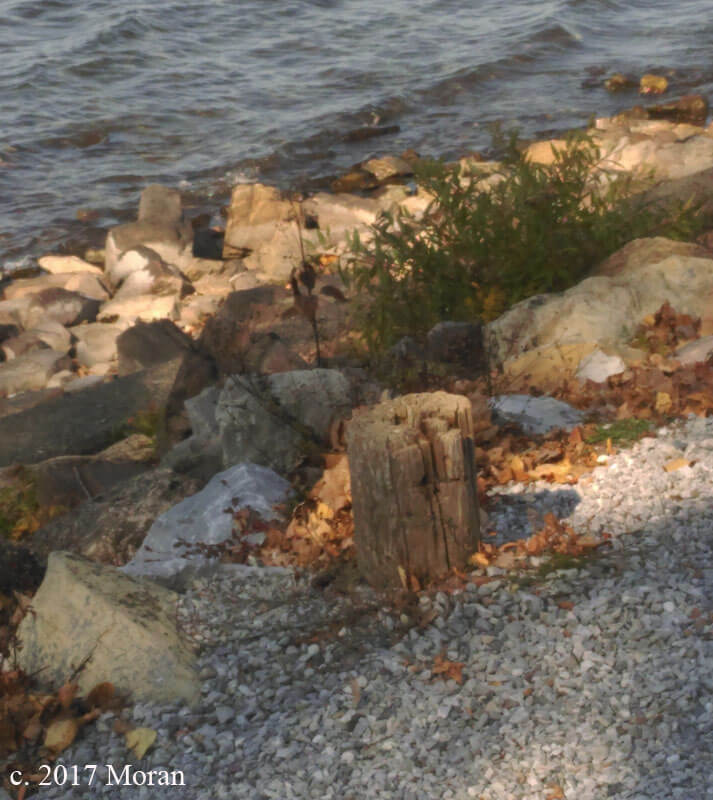 I fell in love with turning to the left to see what was there – light wasn't perfect, but I think there's a lot of interest in the photo.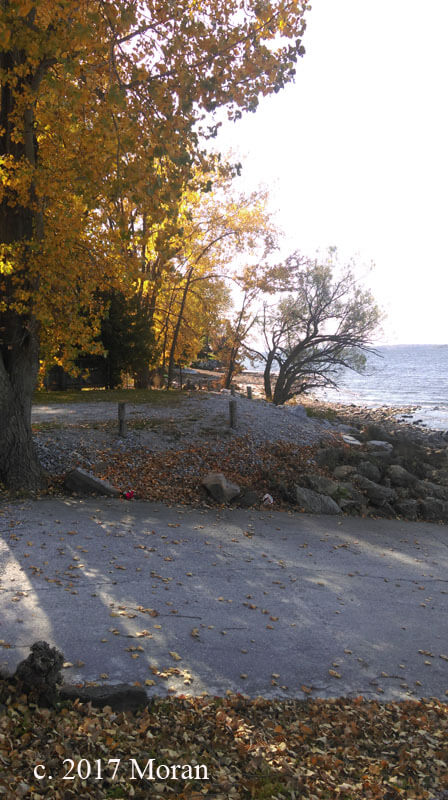 Better with the cropping.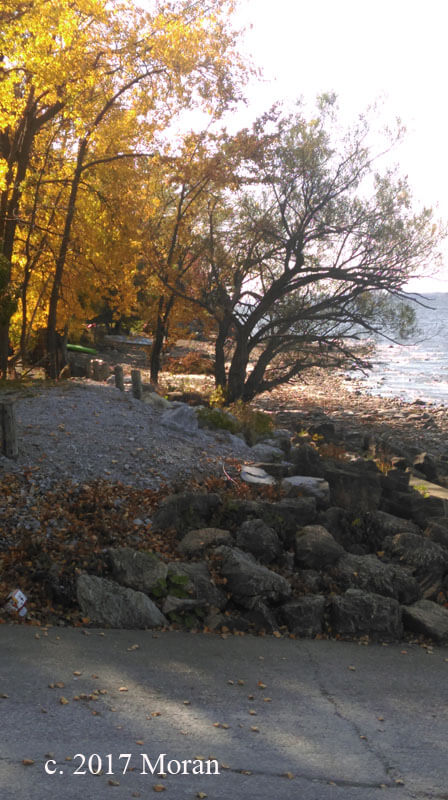 Some lighting contrast.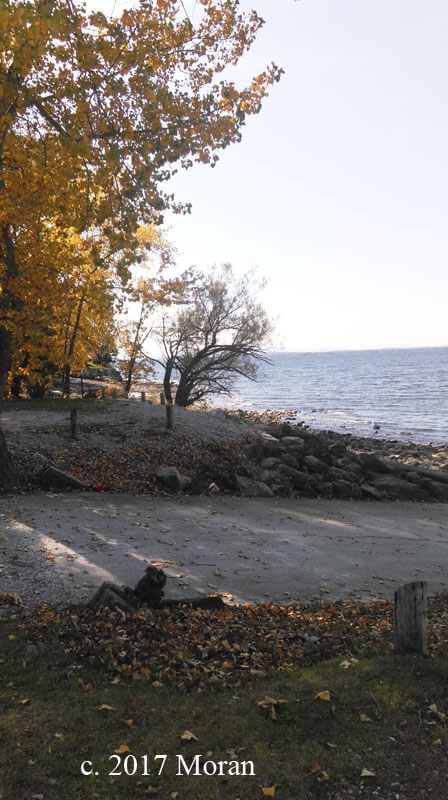 I love it in black and white!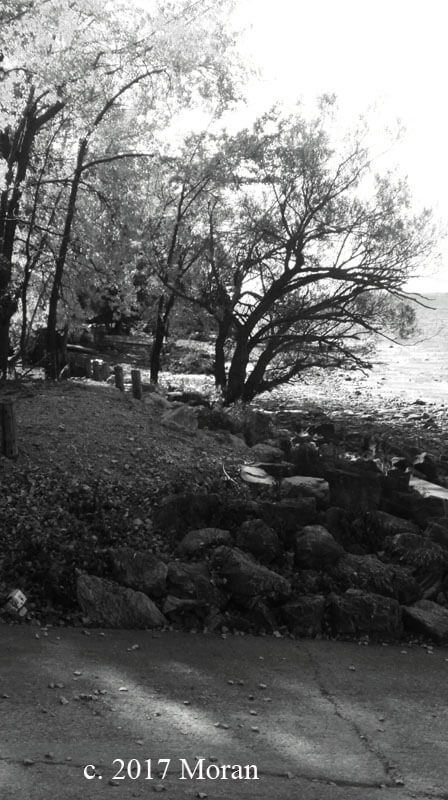 Facing the bay, northwest. Light was not great, but I was playing.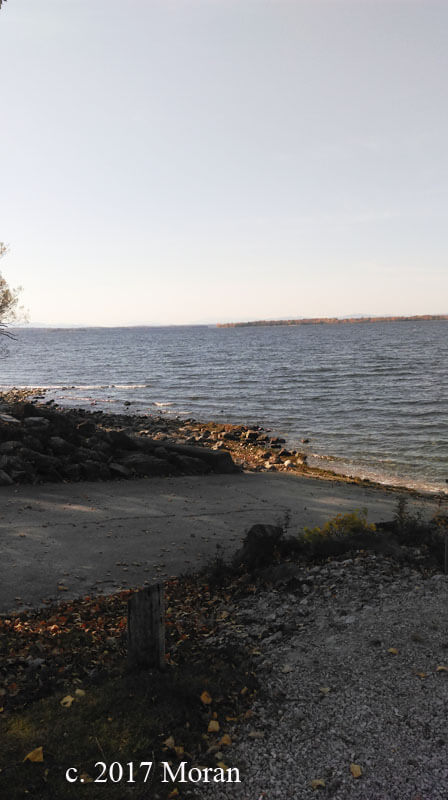 A gorgeous Vermont autumn day!