My last finished project before packing the studio for the big move to Vermont. I made a modern quilt – it didn't start out that way. I was going to do a log cabin, but then I decided I just wanted to sew half-square triangles using the paper triangles. After about 150 triangles, I realized there was no way I wanted to sew three times as many more for the whole quilt. So I made the center panel. (Needless to say, I have lots left over for another project….)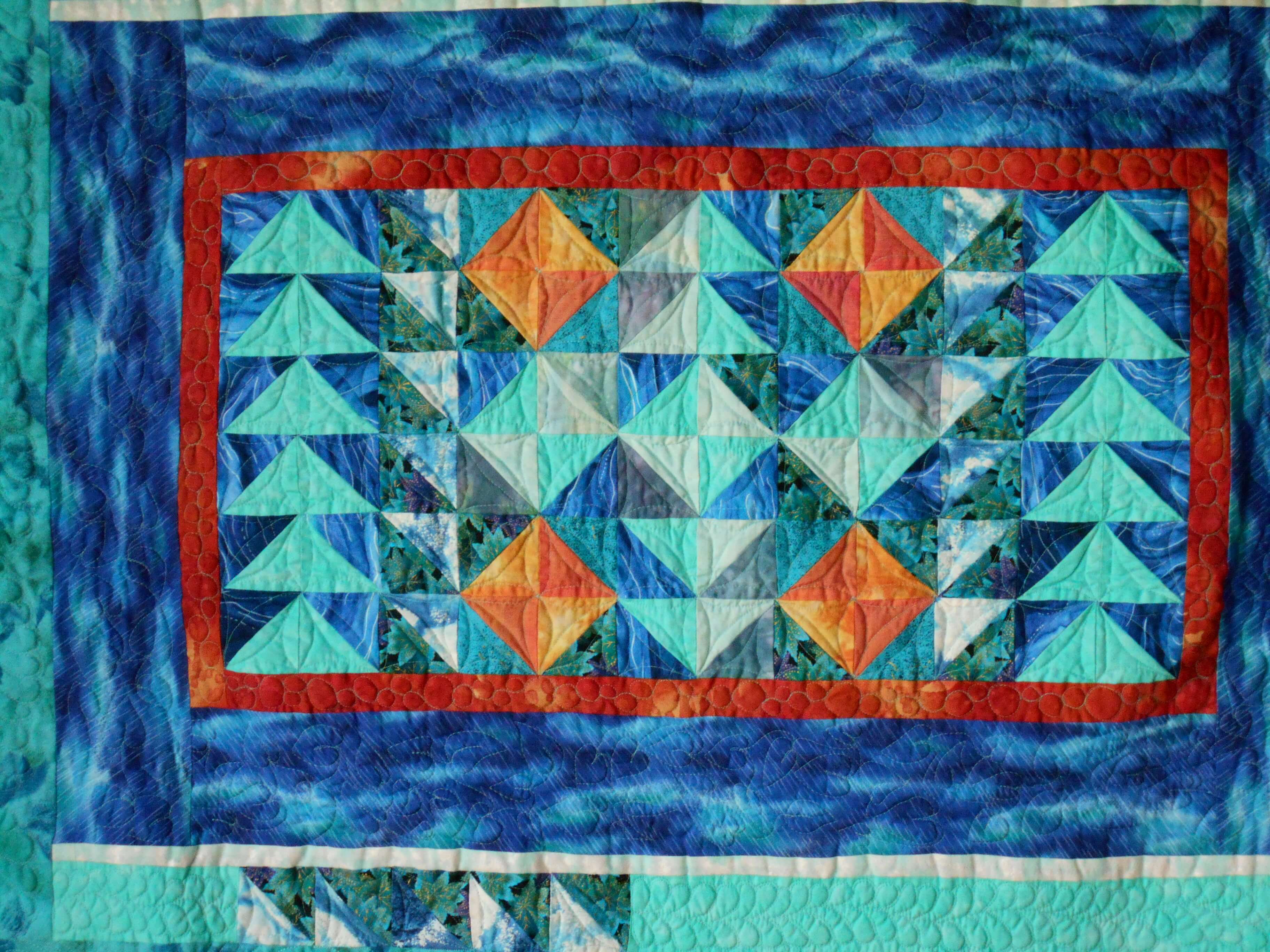 All of the colors were chosen as to whether they would play nice with the blue fleece I'd bought in November for the backing – this color is my great-niece's favorite – forgetting the fact that I've never used fleece for a backing…..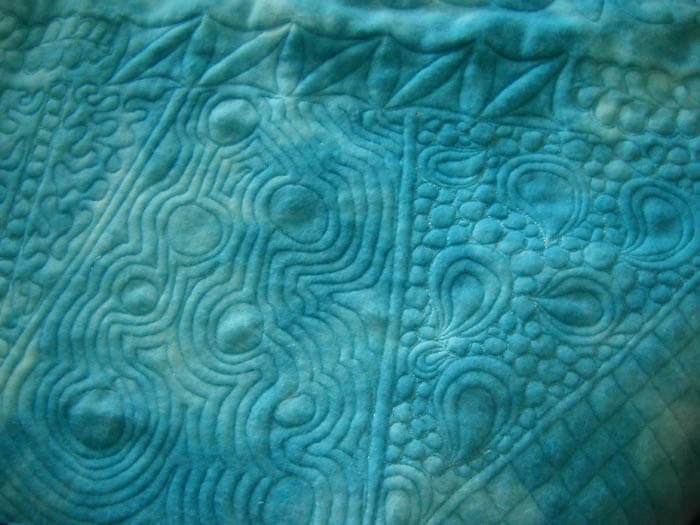 Then I started playing around with borders to the center design, trying to get it into lap-quilt size. I had plenty of triangles left, so did borders with just a few on each end – I've seen something like that in a lot of the modern quilts I've looked at. At this point things became pretty freeing – I knew I wanted lots of space for free-motion quilting, and Maria from Quilter's Market helped me pick out another fabric – she has an amazing eye.
The worst part of the whole quilt was sewing together all those triangles, lumpy intersections, and trying to quilt over them. But I LOVED how it came out. I was having serious rippling problems because of the stretch of the fleece, and Maria suggested using 505 to spray and corral it into place for the rest of the quilting – wonderful, with only a few ripples and they are not really noticeable. I ran out of my Silk Kimono blue I was using, which I loved….and if I hadn't had several rippit sessions, I might have had enough to finish the quilt. But I had to go to the Big Local Fabric Store and once again I realized HOW MUCH I LOVE Superior Threads – the stuff I bought kept shredding constantly. I used Magnifico in the bobbin and LOVED it.
So here are some shots of the free-motion on the front: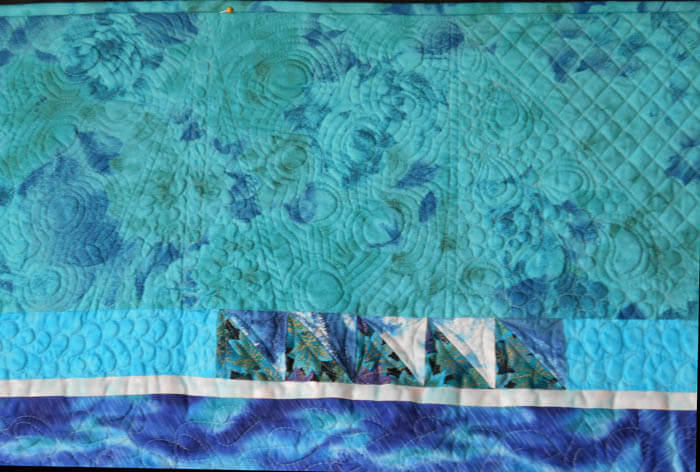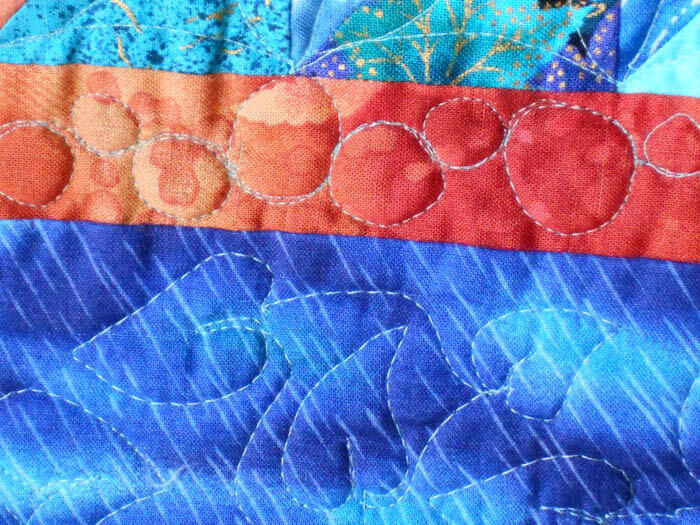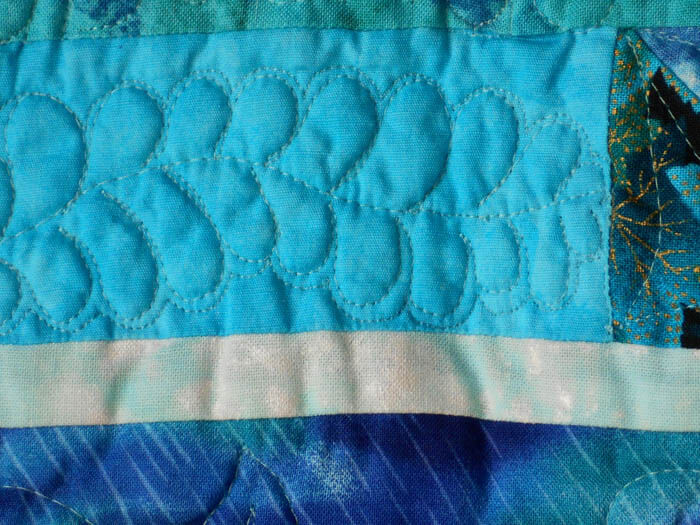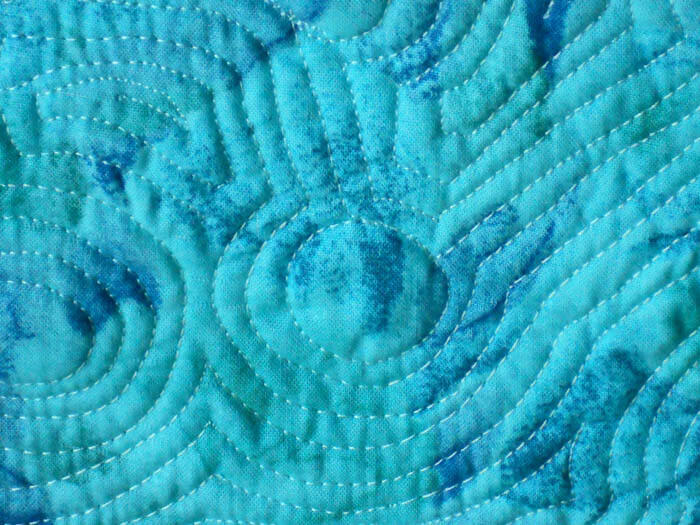 And finally, the completed lap quilt for my great-niece Gracie-Mae on turning 13. (Seven more lap quilts for the other great-nieces and nephews over the next 10 years as they turn 13…….)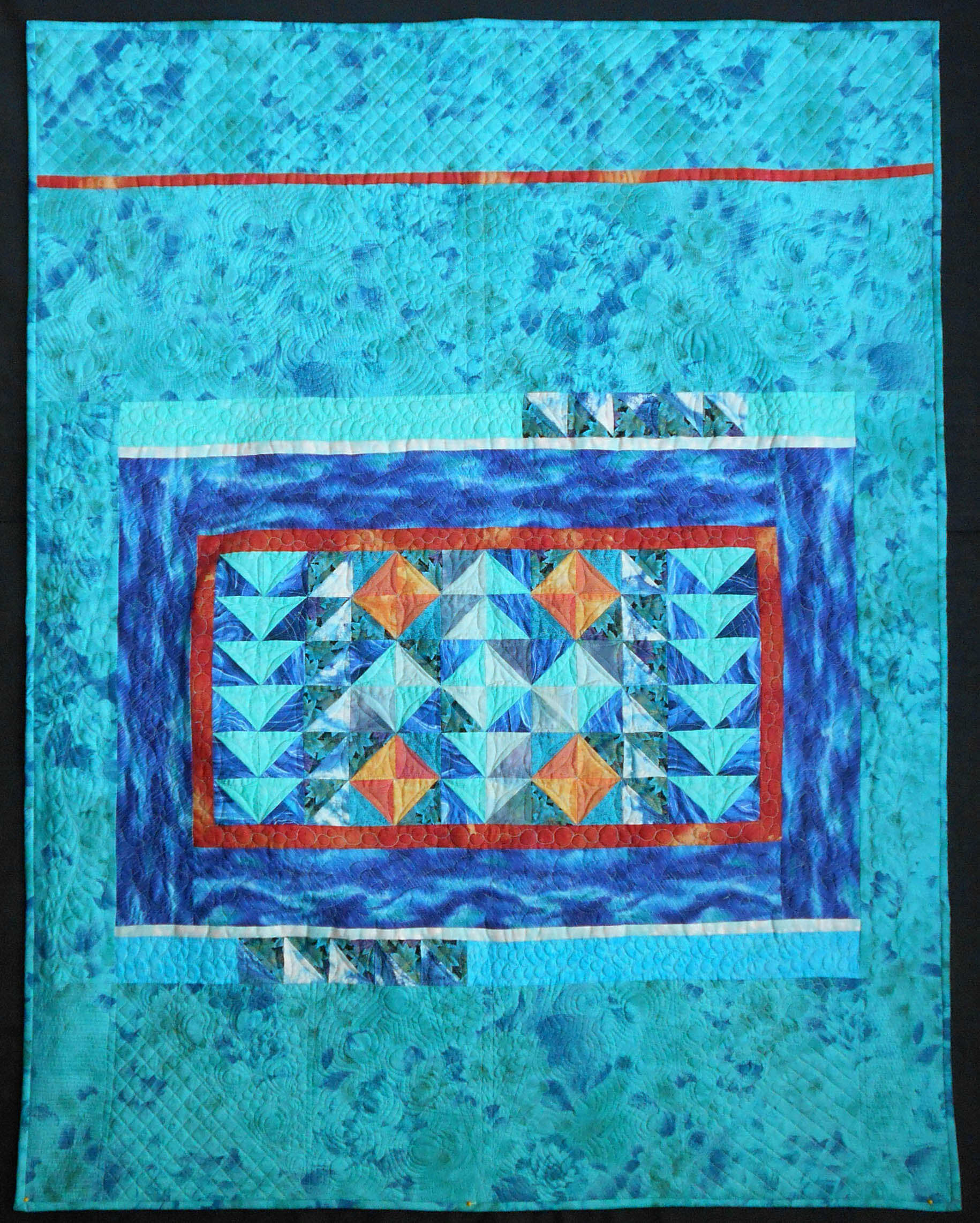 Or if you prefer this orientation….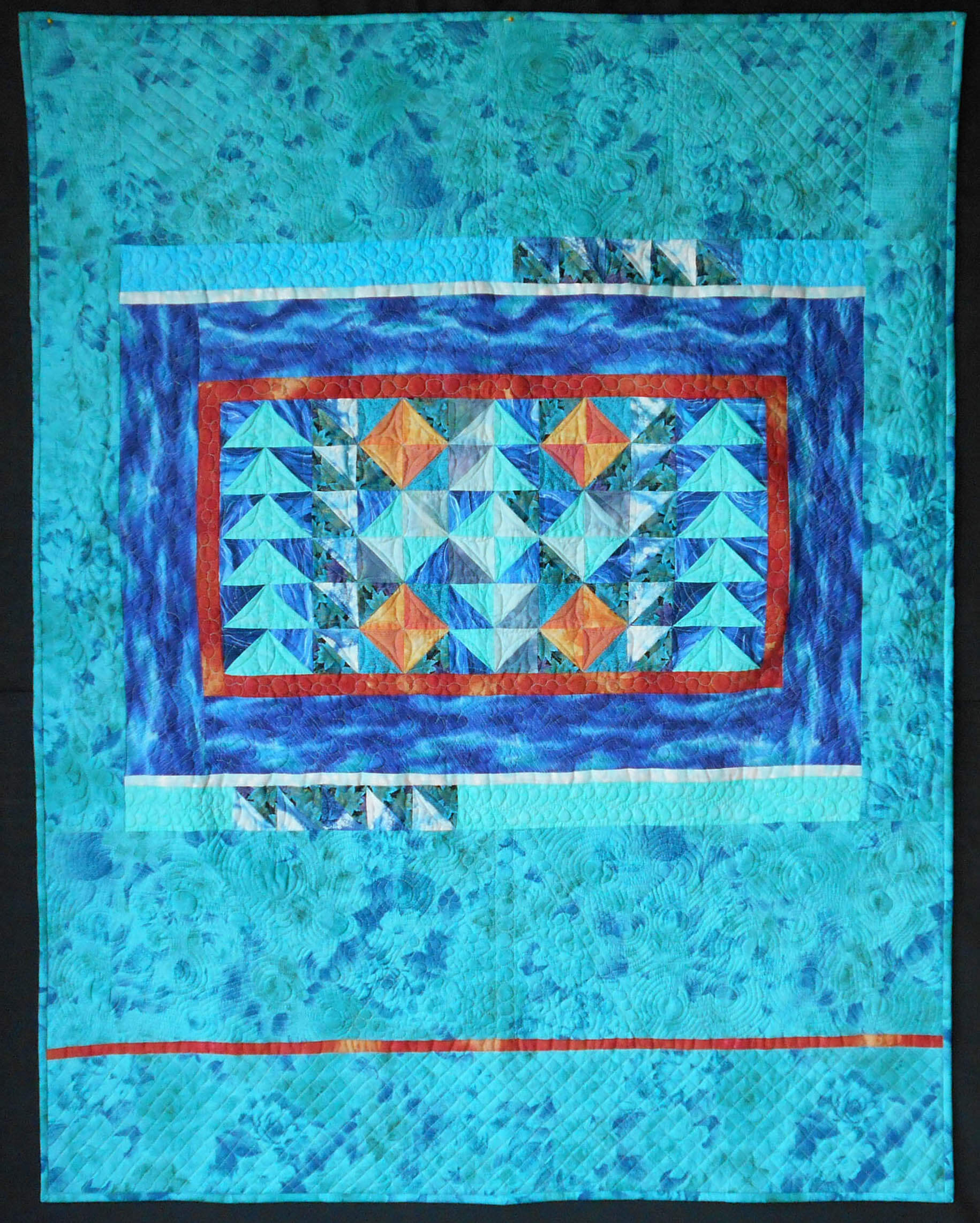 I can now understand the freedom of modern quilts. I have a lot more ideas on how to use the marbled fabrics in some new smaller wall hangings, but that will need to wait until I set up my new studio in Vermont – maybe by July!