Two quilts for teachers at a school I used to teach at – I just did the quilting. The best quilt was the remake of a quilt given to my best friend of 43 years when she had her son some 35 years ago. He just became a daddy for the first time on July 1. The quilt was shipped June 30 – cutting it close! Kathy took her quilt apart from 35 years ago, repaired blocks, and completely changed the setting, sashing, and borders. It is really gorgeous and was quite a hit with the new parents. Visit a baby quilt here and here.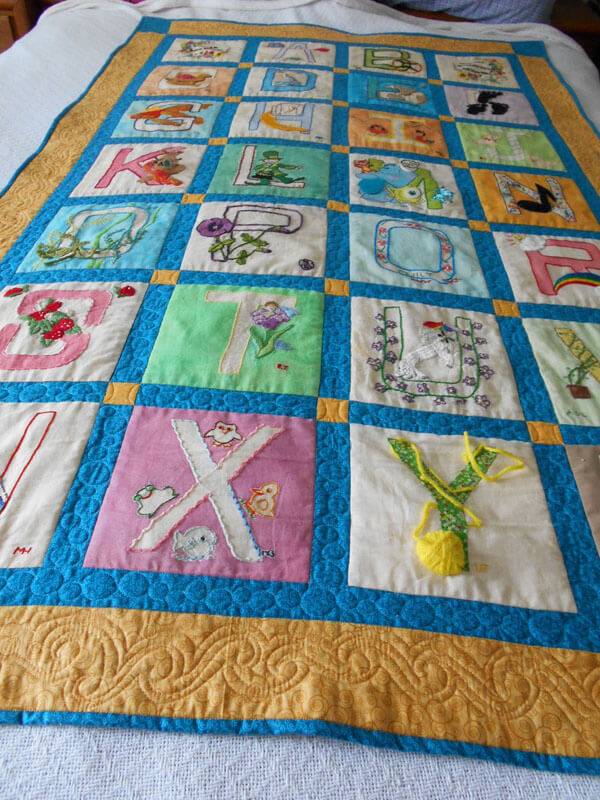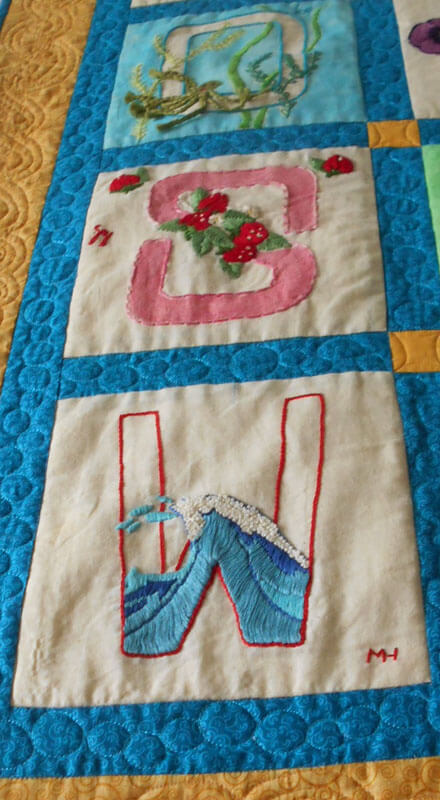 Two of the teachers who made the blocks above I taught with – so some nice connectivity.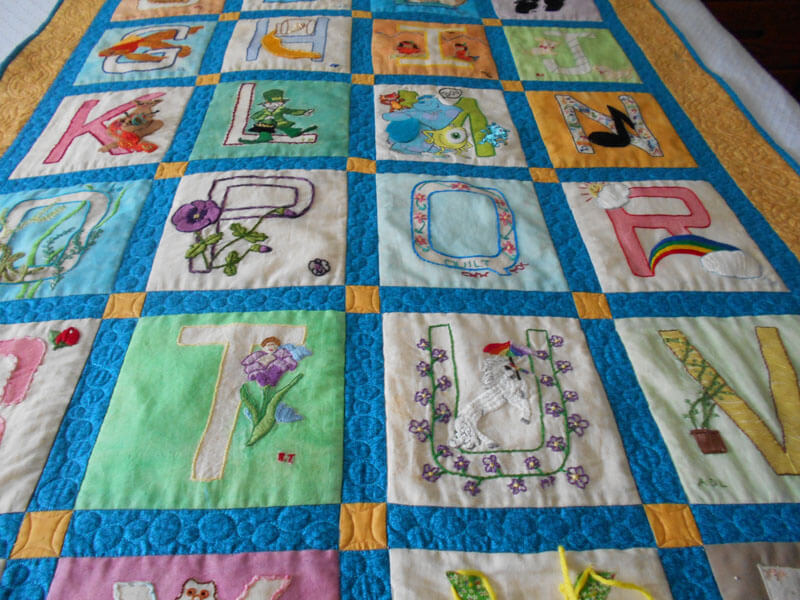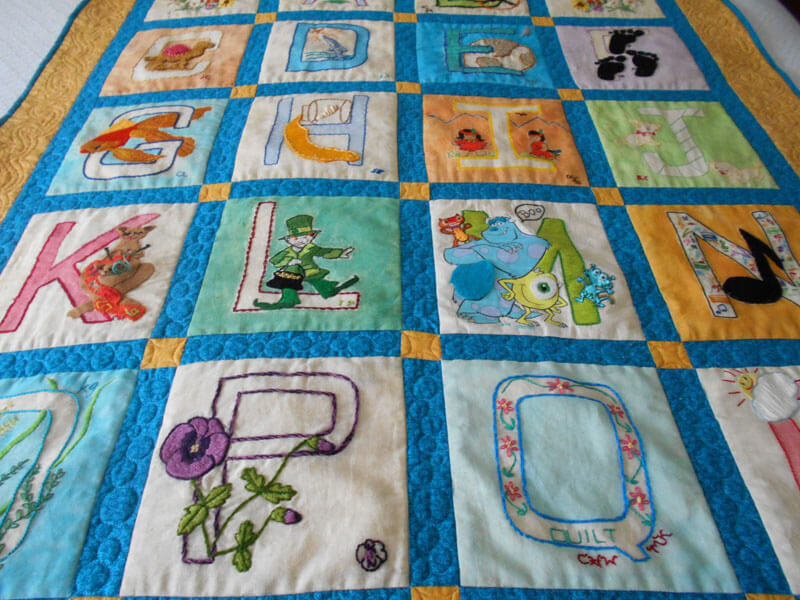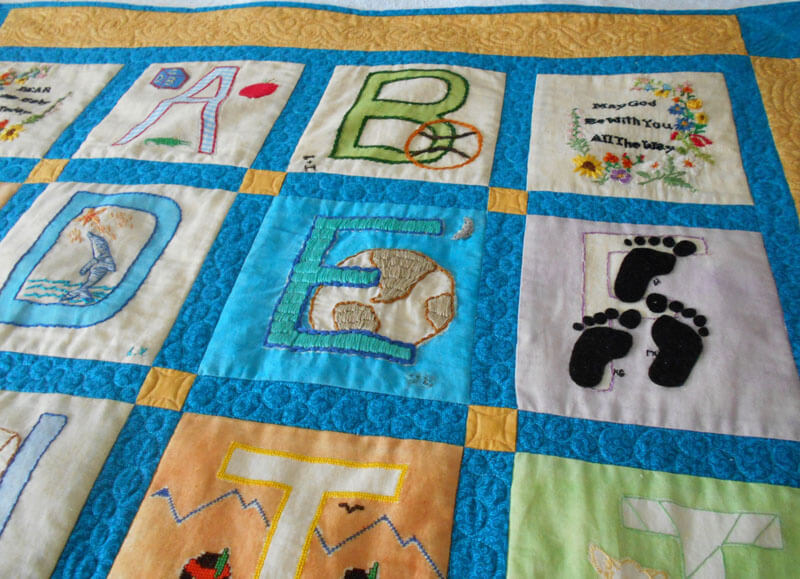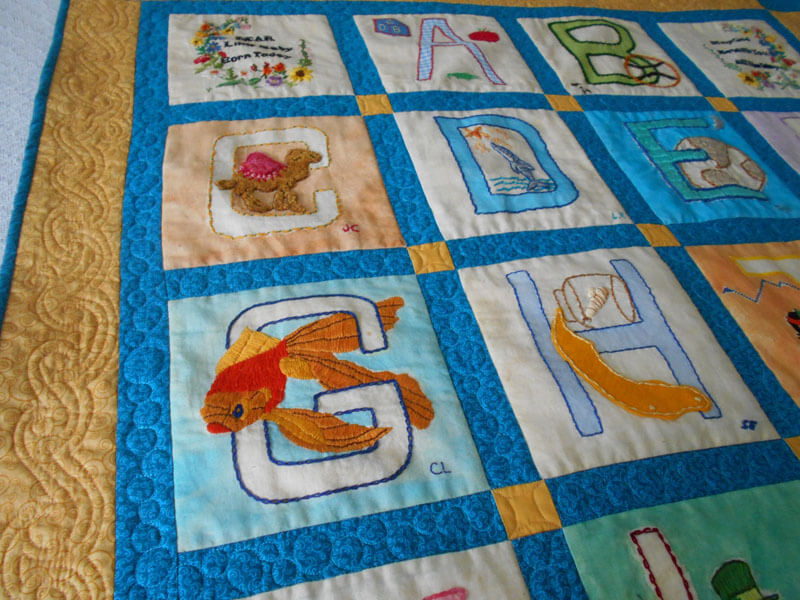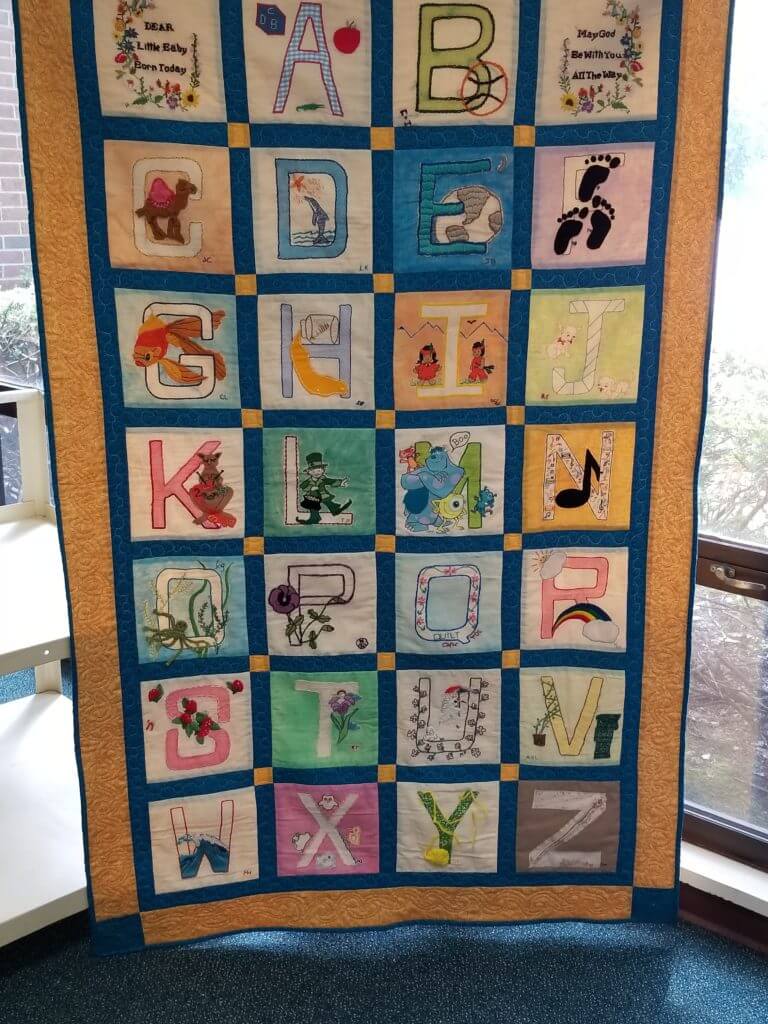 Love doing this for folks! Welcome to the world, Miles! Congrats Jen and Tucker!