Been a while – SO many things going on, especially politically…and LOTS of sewing/quilting for deadlines and new artwork for an August solo show.
My friend Kathy gets the teachers to create squares for a faculty baby quilt, and then she puts the top together. After the last quilt, we decided the squares needed to be stabilized before the overall quilting – and I show Kathy the joys of spray-basting….this new quilt was a dream to work with. Big and little baby bubbles throughout the border strips and then following the pattern in the outside border fabric for a cross-hatching – which I love, but I will NEVER do it with a regular sewing foot – free motion all the way, otherwise I would still be working on it….Used a New Bryte in orange from Superior Quilts – love the effect and the color is perfect.
The theme is always children's literature, and the new mom gets a copy of the book that's in the quilt as a shower gift. Here goes: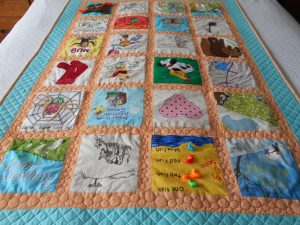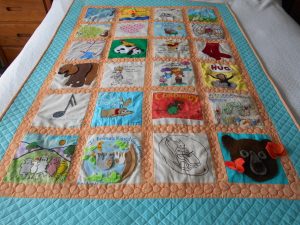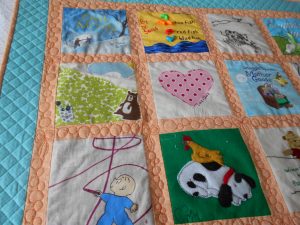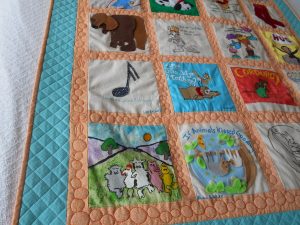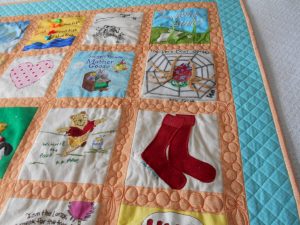 There's another one in the queue – along with a Threads of Resistance quilt, a birthday quilt (actually 2), a reconstructed artquilt, and a LOT of writing….its' good to be busy!