Archive for the 'Leslie Frye' Category
This year for Spring Open Studios we traveled ourselves to see what was in the neighborhood, including immediately down the street where I lived when we were dating. Precision Studio and Theresa Somerset made me seriously hyperventilate – she is amazing, the studio is to dye for!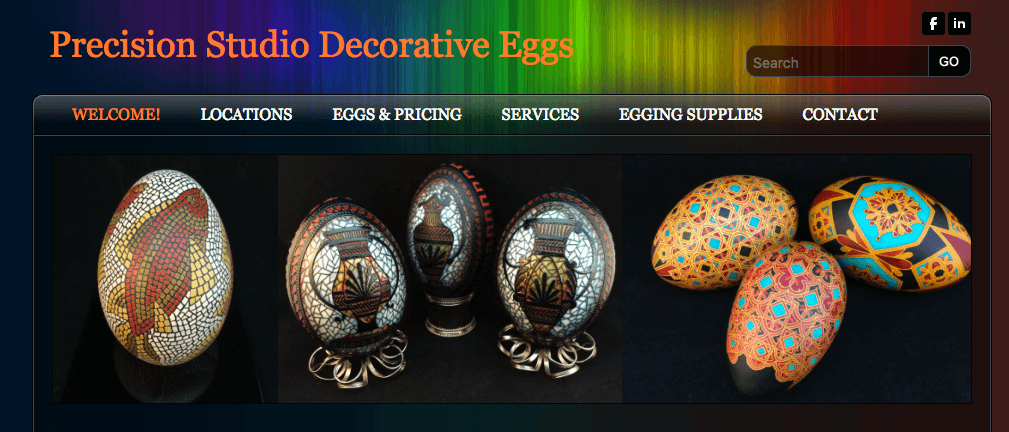 Her dyeing areas and assorted tools: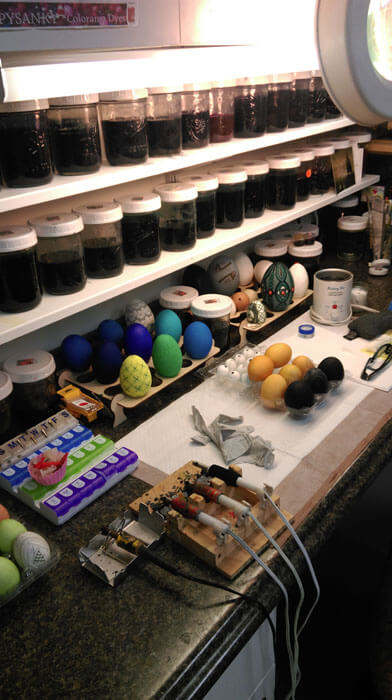 Pieces of eggs she has decorated – basically no egg is safe!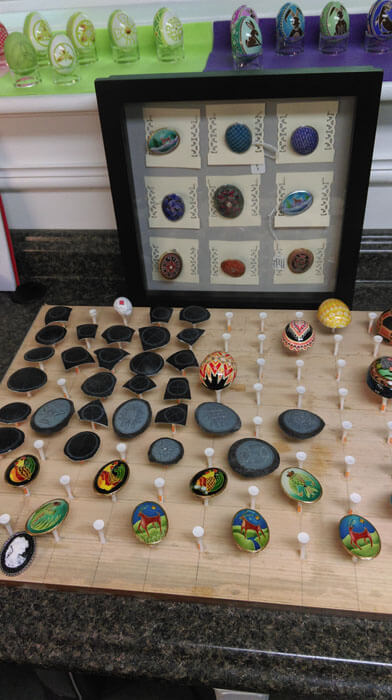 Mixed media work – this has so many amazing techniques incorporated into it.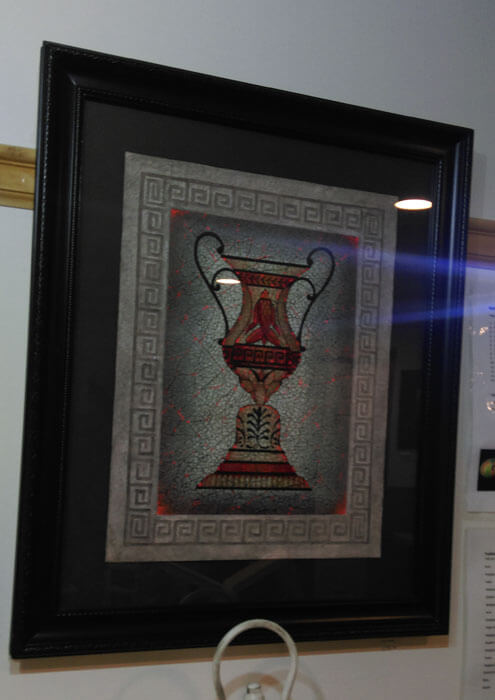 Completed Eggs: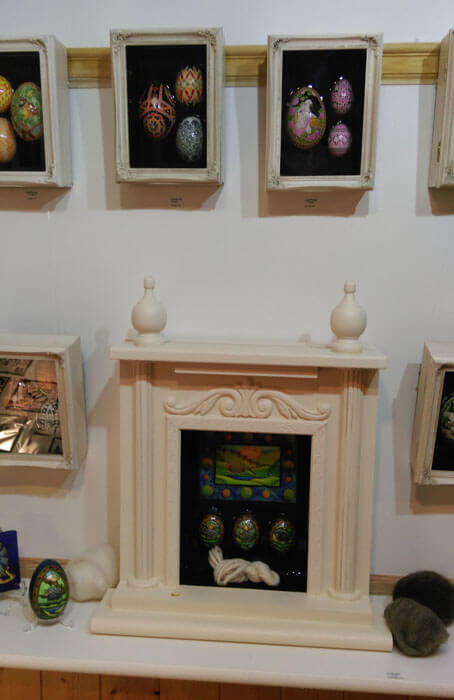 Theresa's photography set-up: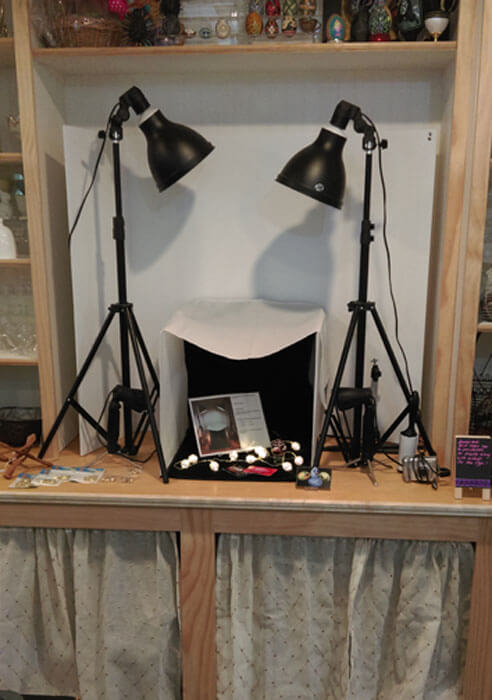 More mixed media work – part of a Vermont Arts Council challenge: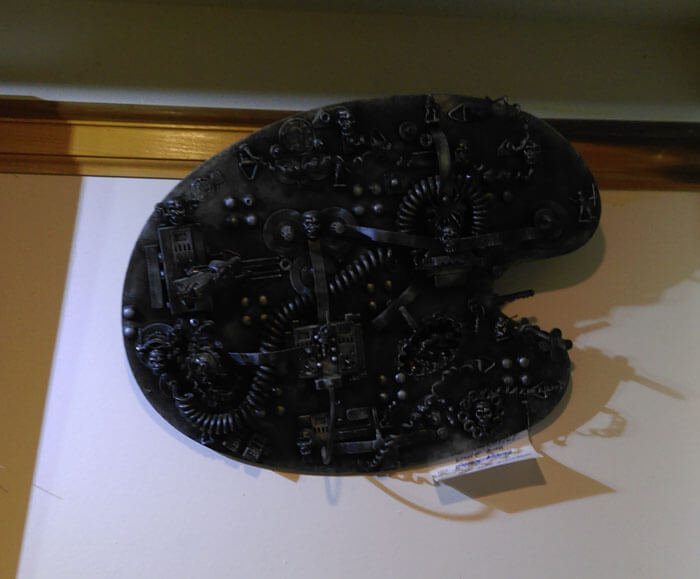 More mixed media – the puzzle piece was part of a state-wide challenge.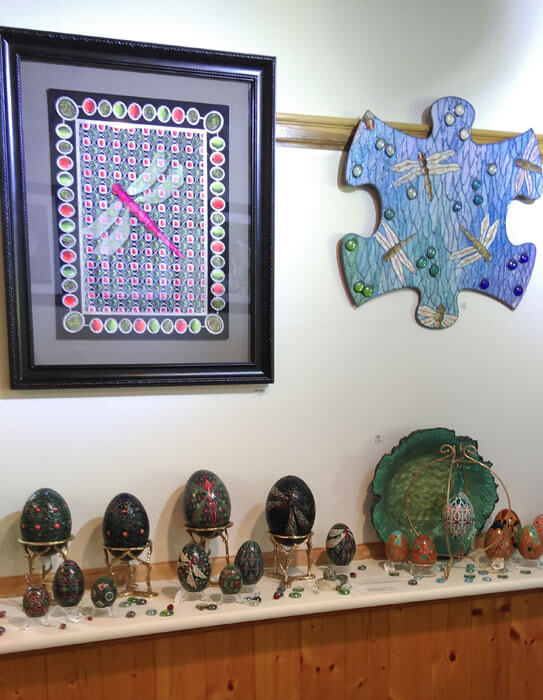 Who knew you could find an amazing sculpture garden in the heart of Winooski, Vermont? I could have sat there forever! Gorgeous property surrounded on two sides by tall cedars for privacy.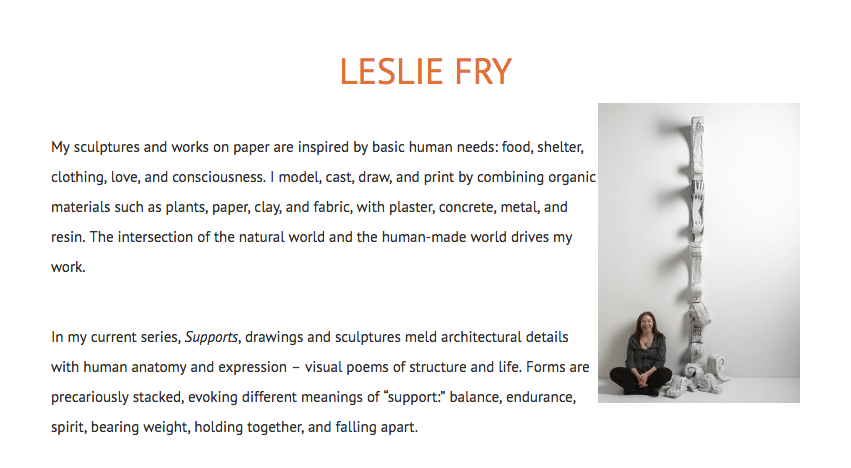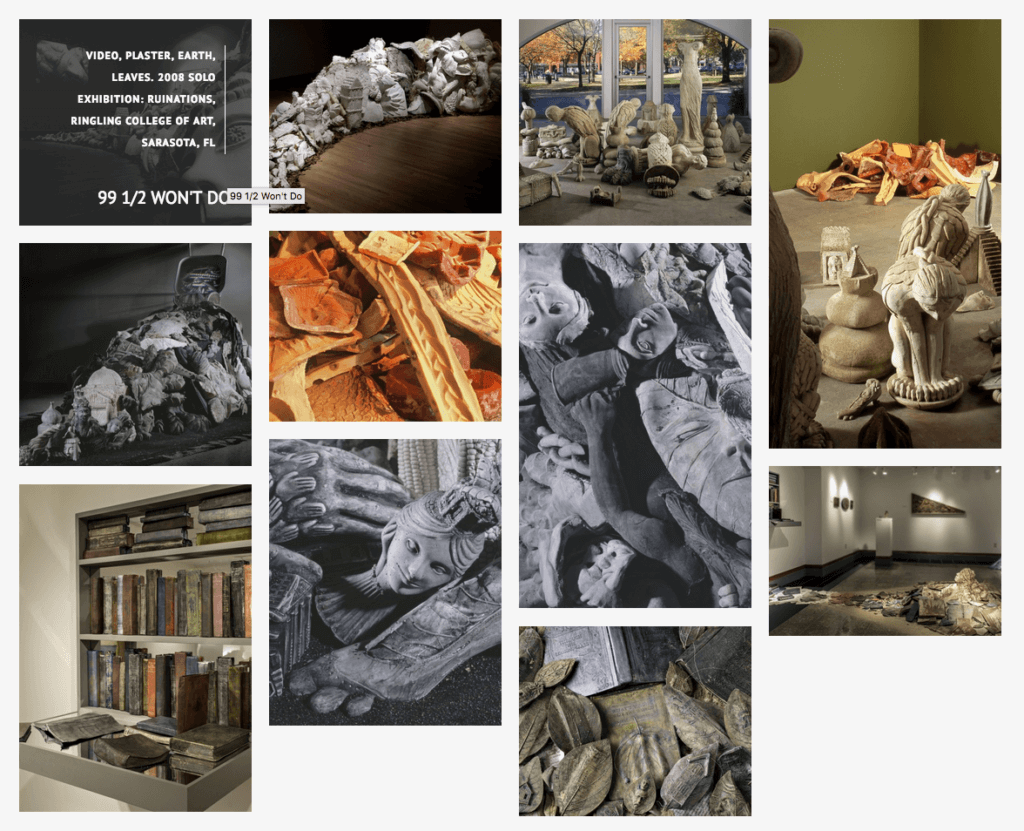 My favorite piece!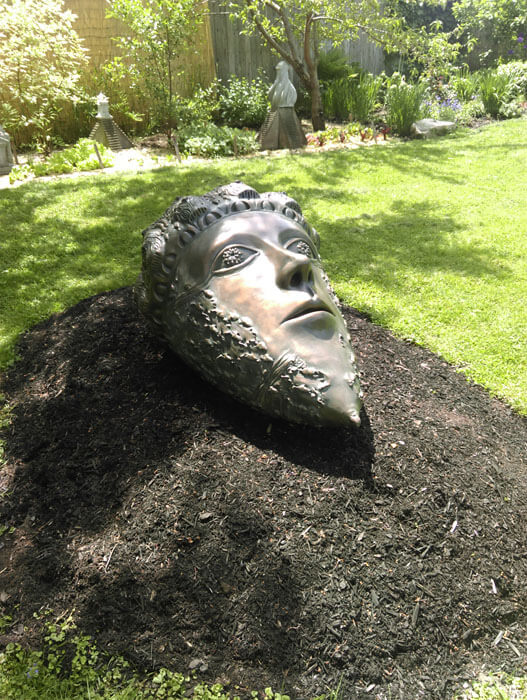 Also a visit to in Jericho – GREAT location, wonderful grounds! I loved this shelf for all the shapes and glazes.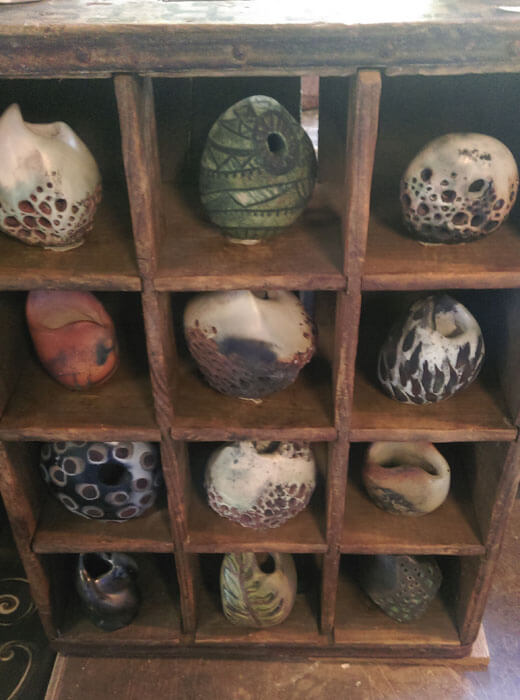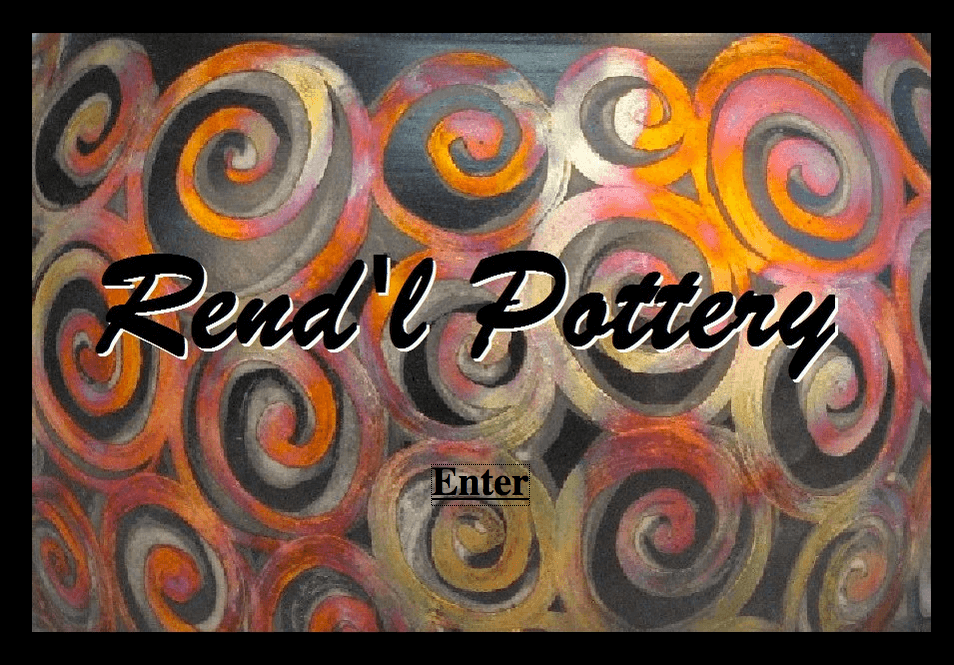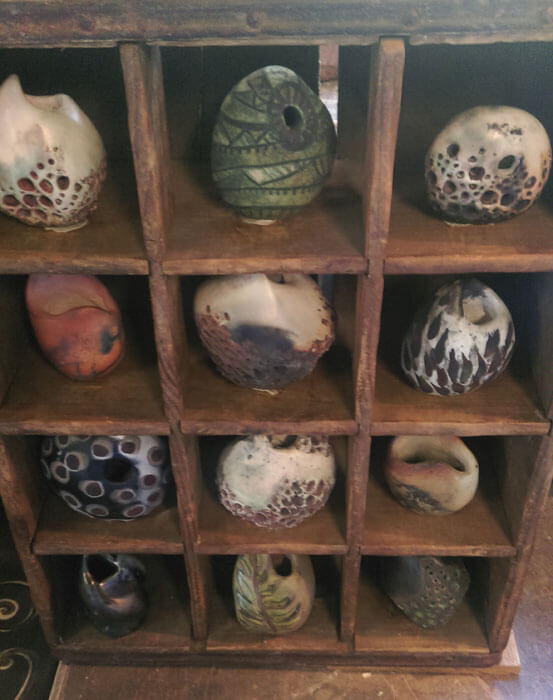 Last stop for the weekend was John Churchman and his farm, where the sheep were being fleeced as we watched. She managed 20 sheep in three hours, with lots of skins to feel. It's a great working farm, but John is also known for his photography and his children's books about Sweet Pea. Fun fun time!