Archive for the 'Niche Marketing' Category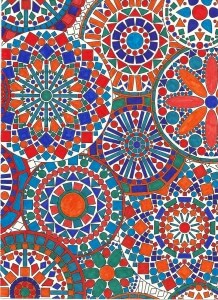 This image is from my time with adult coloring books last year – trying out colors, experimenting. I love symmetry, but then I also like something a little unusual….which is where I am right now as I approach a new project. I really need to develop  more sources for passive income. I'm taking a free class right now from Convertkit on Product Creation – great ideas, and after two weeks of reading the information (a daily lesson), I decided to start at the beginning and develop a series of products that are useful to others. Hence, Organizing for Marketing.
The title is going through some revisions – still not catchy enough for me. But I already have all this content – in an iBook that isn't selling  – and yes, I really haven't done much to market it in the three years it's been available (or is it four? Funny how time stretches out when you're not teaching….).
So this is my first brainstorming at trying to make sense of what I want in this ebook product. I am very good at marketing and creating and organizing, so it makes sense to focus right there. When I reviewed the book last night, there is enough information to make it into three or four smaller ebooks and develop a continuous stream of ideas and techniques for people.
The first key is targeting my market. I work in fiber and textiles – pretty much a niche market when looking at the art world, although we are slowly making progress into mainstream. Thus I want to focus this on those of us who do art that is generally out of the mainstream. What can we do to get our work looked at, sold, appreciated?
Here's my accountability checklist for this coming week, ending Tuesday, May 16, with my initial thoughts:
Determine revised structure of the ebook. I need to break up the information in the original book into smaller segments for action, and increase the information included in each of the segments.
Determine my ideal customer for this book. Who is my audience…artists without a lot of money to spend on marketing, artists with unique products, artists who have issues getting organized and accomplishing tasks.
Write two additional blogs this week – what questions do you want answered in a marketing book for those of us working in a niche market, and how would this be different from all the other marketing books out there? I need to make sure I start getting feedback from folks to help direct my work.
Evaluate ebook publishing sources and ease of use. CreateSpace seems mostly for print; research it more fully. Kindle seems easy and quick to do. IBooks seems too limiting, although I do have experience with that platform.
Plan for a "bonus" for people who buy this ebook. Already thinking about many of the blog posts I've already done in my Top Ten series. I think these could be manipulated into a bonus, once links are checked, and focus determined. Happened to just think about expanding ideas for Top Ten for other Bonus offerings.
Keep playing with title ideas. Suggestions certainly welcome! Organize, marketing, niche products…….
Determine launch date for the ebook – probably beginning of August.
Feel free to give me ideas and help keep me accountable to this project! You can be in the book with your website and product for helping out.
ORIGINAL BOOK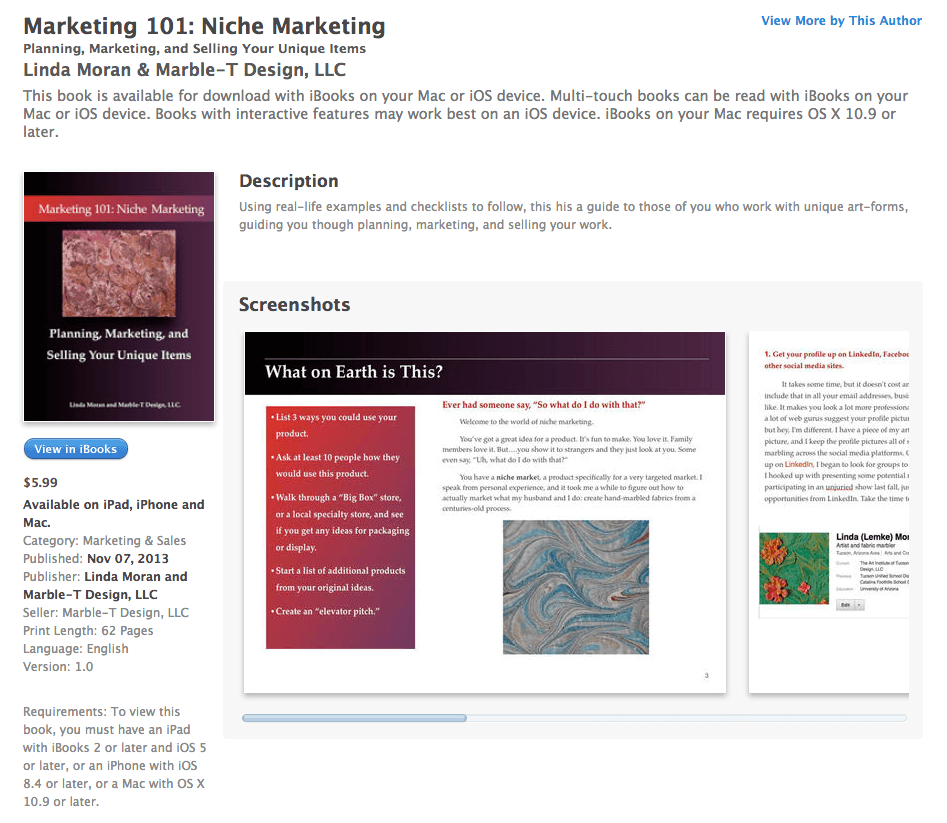 Ready, set, go – give me feedback!
Here we are at Day 2 of Getting Organized. Did you congratulate yourself on what you accomplished this past year? I always do, because even though we may think we haven't done much, and then we are amazed at what we actually did do. Here's a link to my year-end review from last year – which happens in May for me, because it marks the start of what I accomplished during my retirement year. Here's a sample of one from Celestine Chua, who runs the Personal Excellence blog – she's got some cool things she does.
Now for Day 2.
Step 2 is identifying what you DIDN'T get done. This is hard, and sometimes it can leave us with a sense of failure. Not so. Get it out on paper, have the pity party, get over it, and you don't have to think about it as much. There were reasons why these didn't get done: not a priority, not enough time, too much money, family and/or job commitments. Identify them and let them go. It's okay if you are working full time and don't have a lot of creative time or space. Part of what will follow in later steps will be adding realistic planning into your goals. WE'LL LOOK AT THIS SHORTLY. Recognize what you didn't get accomplished for the year – I never did get my seasons patterns finished, and that is such a big loose end. Think about them, and then LET IT GO!!!! A perfect activity for letting go is New Year's Eve!
One key piece here is to not beat yourself up about what didn't get accomplished. Even though I slowed down this year, I still made deadlines I set for myself. There just weren't as many of them. What was a priority for me DID get done, so you are on your way to prioritizing tasks, even if you didn't realize it.
Step 3 is starting a list of all that you actually accomplish this year. Add to it throughout the year. Then when you reflect next year, you've already got your list. Get a blank sheet of paper, title it "Accomplishments of 2014," and keep it where you work – desk, studio, whatever is easy access for you. Then as you finish something, WRITE IT ON THE LIST! A small thing to do, but oh, will you feel good about yourself this time next year!! If you look at the blog post I linked to here, all of those were taken from the list I kept. Real easy to write about it when the time comes.
That naturally leads us to Step 4.
Step 4 is sharing what you accomplished , on a blog, your website, a newsletter….or in the comments here. Let us celebrate with you. Working in isolation is tough, and since we have a cyber community, let's take advantage of it! Leave a comment about what you've done, send me a link to your blog of accomplishments, and let's celebrate in the next couple of days what we've done. I'll share responses on this blog.
PS – this series is going to become part of my new marketing book, a large expansion on the one I've just published, Niche Marketing – Planning, Marketing, and Selling Your Unique Items. The new book will be on a platform for all ebooks, not just iPads. This is your chance to get into print bu the end of next year (a great marketing credit, by the way). I'll be looking for individual stories and ideas to illustrate the various points I make, so you have a chance just by making comments on the organizing posts. So write to me!!