Posts Tagged 'birthday quilt'
This was actually the 7th project for this spring, and I got everything done – and then some – although not necessarily on time…..
I promised our good friend and "almost son" a quilt for his 40th birthday, which was May 18 (sent around mid-June – not too bad….) He and most of my Peter Pan cast from 1990 turned 40 this year….Needless to say, I am feeling rather old….
I saw a pattern by Leah Day for a bargello which I've always wanted to make – problem was it was 24 by 64 inches – not wide enough for a lap quilt. By the way, her patterns are EXCEPTIONALLY well done. I made the center panel, learned a couple of tricks, and then decided on adding a panel to each side to make it snuggle-able for two.
A good friend gave me rolls of fabrics from her stash, so I had great fun choosing fabrics – two sets before I came up with the colors I wanted. A lot of careful cutting and piecing to get the design I wanted – again, learned a lot, got great points and connections, and figured out how to change the order for a new wall hanging.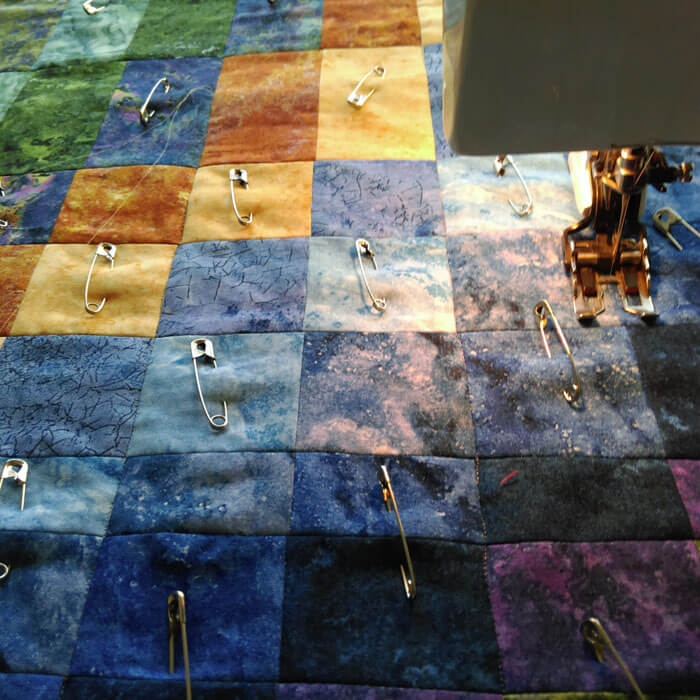 Close-up of all the free motion quilting – went through one whole chalk liner doing those grids…and I got better acquainted with my walking foot – no more using regular foot when stabilizing quilt tops.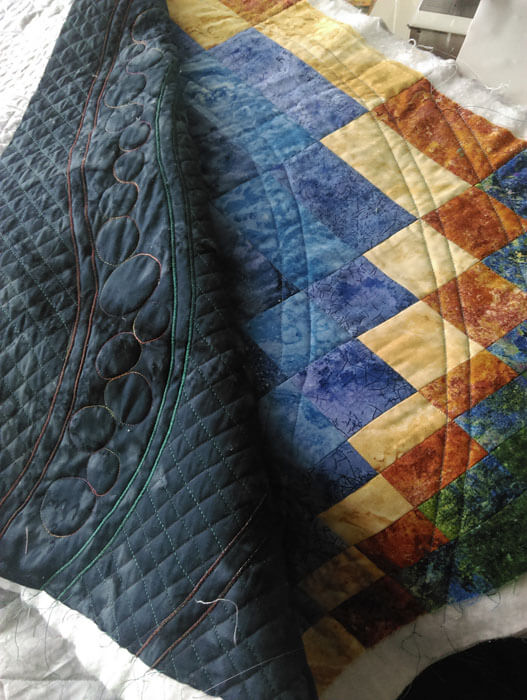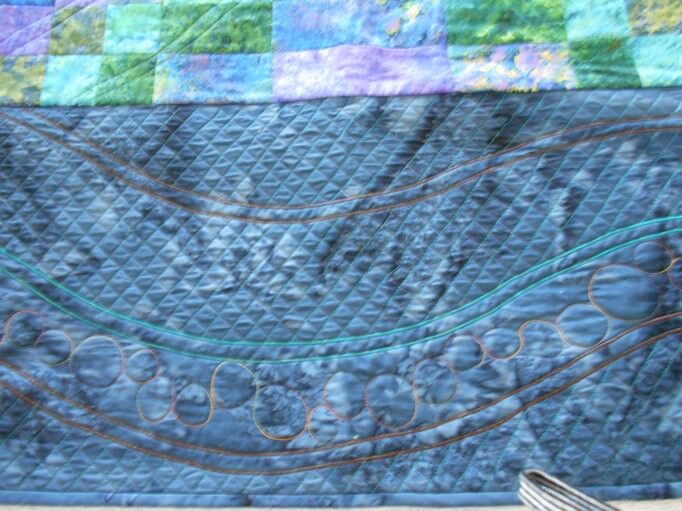 Accented without detracting…..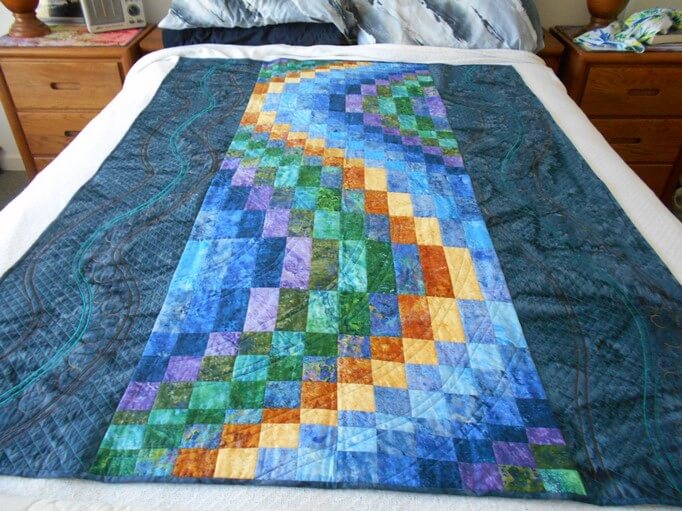 Love you, Scotty Whips!!