Here's a great article that I'm going to file for after April. From Joanne Mattera's Art Blog comes "Do It Yourself."

What a great list of ideas to jump-start our work. I particularly like "Give yourself a residency." I could use concentrated time to work on some new projects, but the reality is that I can't do anything until returning from StashFest in April, and then potentially moving. BUT…if the move happens, then I have a studio space ALL FOR ME……
Alyson Stanfield, as usual, as a great post on what to do after an art piece is finished. Sheesh, you would think by now I would automatically do those things!! 15 Steps to Take After Completing Your Artwork. I have been really neglectful under documentation, and this past week at the Road 2 California quilt show, I picked up software that will enable me to document all my work (and do some passive income as a result….). I will keep you posted on the results.

 I did get a lot of loose ends accomplished over this last week and weekend. My TAFA site profile  (The Textile and Fiber Art List) is finally complete. My Etsy store is restocked with fabrics. We continue to marble for StashFest in Seattle (actually in La Conner, WA) in April. If you read my "Brain Dump" posting yesterday, you know I had a HUGE list, but little by little, I am whittling it down.
My Visions entry is due two weeks from today. I am ALMOST done the quilting. The blocking, facing, and final embellishments shouldn't take long, once I finish shading all the GD rocks….If there is a major move in our future, one entry will have to wait – probably Fish Follies, since I really want to enter a piece ion the SAQA show "I'm Not Crazy." We should have some information this week about a possible move. I also updated to the Facebook Timeline for my personal page – still need to wait and see what happens to the business/fan pages.
Now from Alyson comes 19 Art Documentaries You Shouldn't Miss. Oh my goodness, there are gems here, and many I know nothing about……I'm going to be busy, between these and past episodes of The Quilt Show. I highly recommend Rivers and Tides about Andy Goldsworthy if you've never seen it. Refreshingly wonderful. Consider this a different kind of marketing!
And…a last-minute video on selling art on YouTube….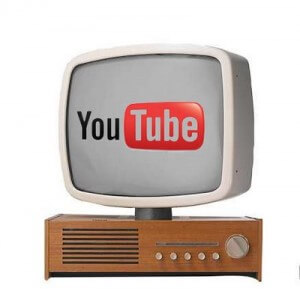 What have you done to market yourself this past week?

Wow, it has been a crazy week since getting back from California. There was so much floating around in my head by Monday that I needed to do what I have come to call a "brain dump." Get it all out on paper so I don't have to keep worrying about remembering everything. then I can add to the list as new things come up, and cross things off as they a=get done (snort….).
So here's the "dump" from Tuesday: email tutoring parent, email LN, change bed, reinstall Contribute, PD for AI, finish TAFA profile, take care of GoDaddy renewals, email long-lost teacher friend, write the review for C&T, look at Linqto, look at TalkFusion, finish blog post on vendors, finish blog post on quilts, blog post on MAS, email AI prof about video, Quilt Show renewal processed, install quilt album software, do paperwork for "quilt album ambassador," finish January FMQ project and get it online, photograph new Etsy basket, plan for gift baskets for NW trip, complete Google + stuff, look at Facebook Timeline, score homework from class, mark quizzes from class, finish lesson for Monday, type new lab worksheet, get new business cards ordered, look at Redbubble, book proposal on academic coaching, check on bank loan, meet on company taxes, first newsletter, input names for newsletter, website revisions list, change copyright on website, update and reinstall Contribute, prepare for major copyright submissions, continue working on Visions piece, finish Visions piece, photograph Visions piece, marble this week, plans for deadlines in April since I will be gone.
And here's what's been accomplished…..
email tutoring parent, email LN, change bed, reinstall Contribute, PD for AI, finish TAFA profile, take care of GoDaddy renewals, email long-lost teacher friend, write the review for C&T, look at Linqto, look at TalkFusion, finish blog post on vendors, finish blog post on quilts, blog post on MAS, email AI prof about video, Quilt Show renewal processed, install quilt album software, do paperwork for "quilt album ambassador," finish January FMQ project and get it online, photograph new Etsy basket, plan for gift baskets for NW trip, complete Google + stuff, look at Facebook Timeline, score homework from class, mark quizzes from class, finish lesson for Monday, type new lab worksheet, get new business cards ordered, look at Redbubble, book proposal on academic coaching, check on bank loan, meet on company taxes, first newsletter, input names for newsletter, website revisions list, change copyright on website, update and reinstall Contribute, prepare for major copyright submissions, continue working on Visions piece, finish Visions piece, photograph Visions piece, marble this week, plans for deadlines in April since I will be gone.
It doesn't seem like much got accomplished, based on this list, but a lot of these are long-term, and now are reminders for me. Let's see where I am next week this time.
So do you do anything similar to a "brain dump?" Inquiring minds…..

While I love the shopping opportunities at a large quilt show, I am there for the art. I was certainly not disappointed at road 2 California. Oh my goodness (and I said that a lot…), the quitls were wonderful. So much so I went back to walk through everything three times. So I have a LOT of pictures. We'll start slowly.
Sherry Reynolds created "America, Let It Shine," and what a beauty it is. From her statement: Tribute to America and its foundations and values, with the hope that they will guide us to a brighter future. 5121 Swarovski crystals represent the words of the Constitution, Star Spangled Banner, Pledge of Allegiance, and age of America. The 13 colonies are represented by using 13 points on outer blue rays and red triangles. The 50 states are represented with the ring of 50 stars. Designed on graph paper, free motion quilted on a Bernina 1001.
Sherry was there Saturday with her original graph paper, and I loved her comment. "No one told me you couldn't do all this quilting on a big quilt ona  domestic machine." Gives us all hope!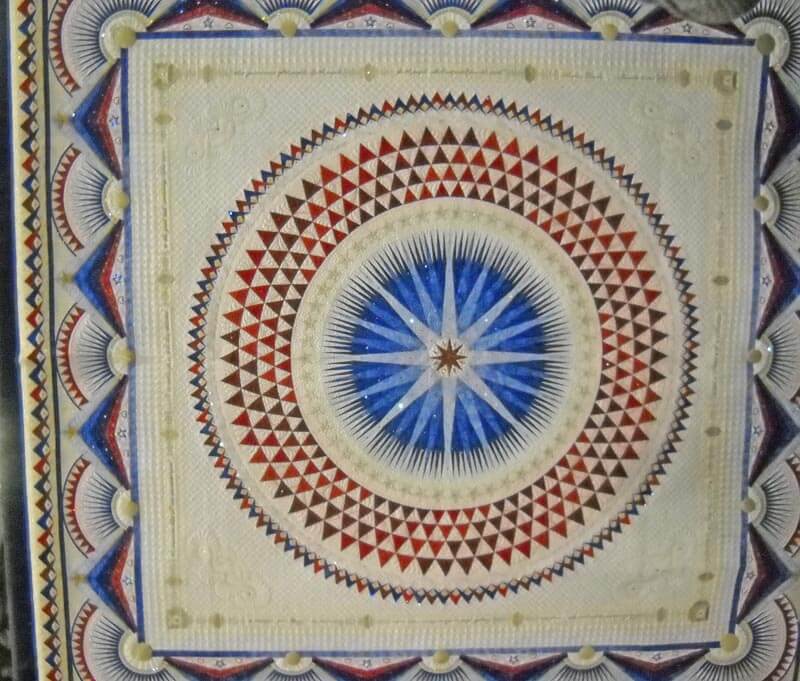 (It's really hard getting a good picture with a crowd around…).  And here's the back….also pretty amazing.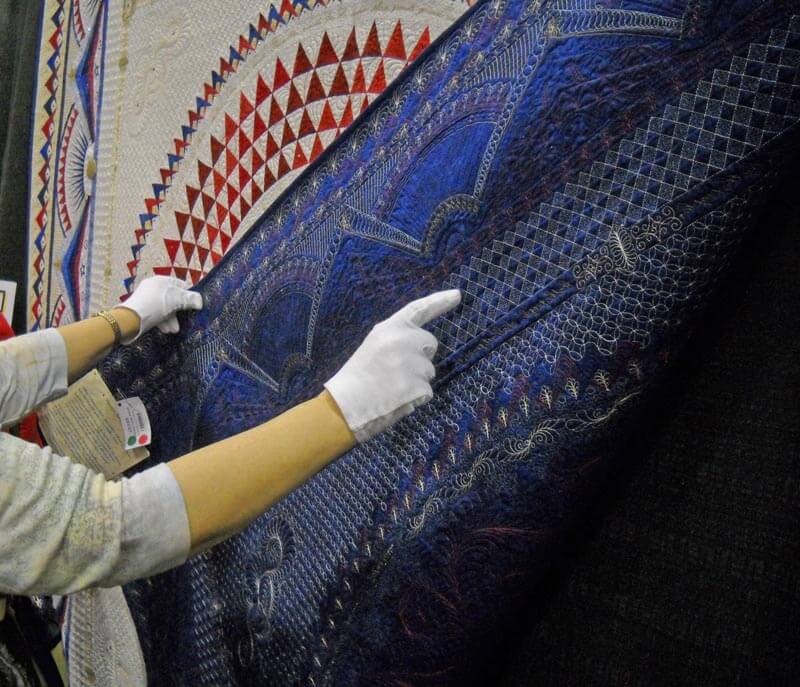 Sherry won one of the major awards – just don't remember which one…..
There were a group of "slice" quilts, where a picture is cut into so many pieces, and a different person quilts each piece, and then the whole is recreated. These were the Klamath Basin Vistas. I really enjoyed taking a look at all the exquisite details.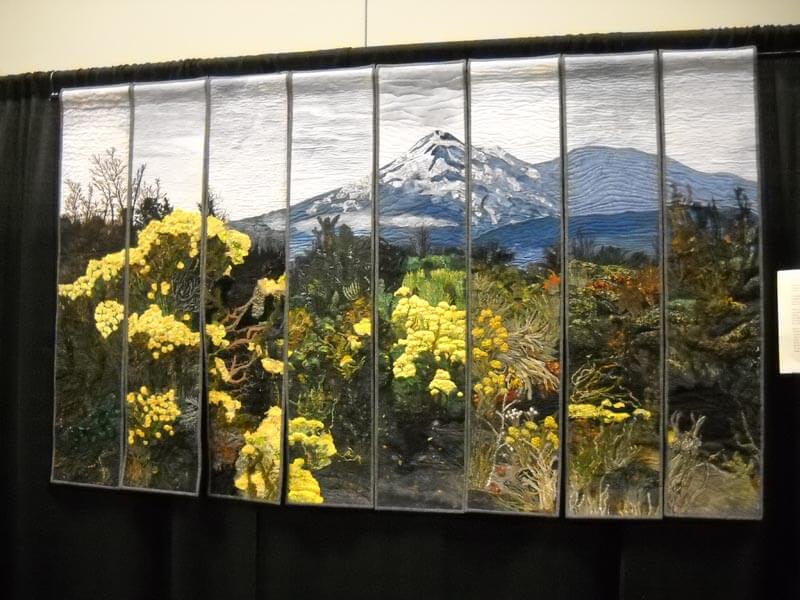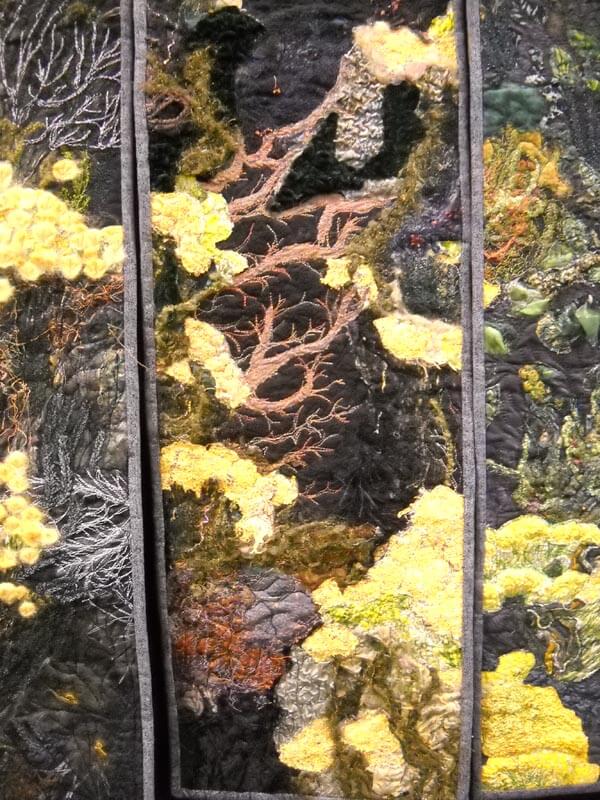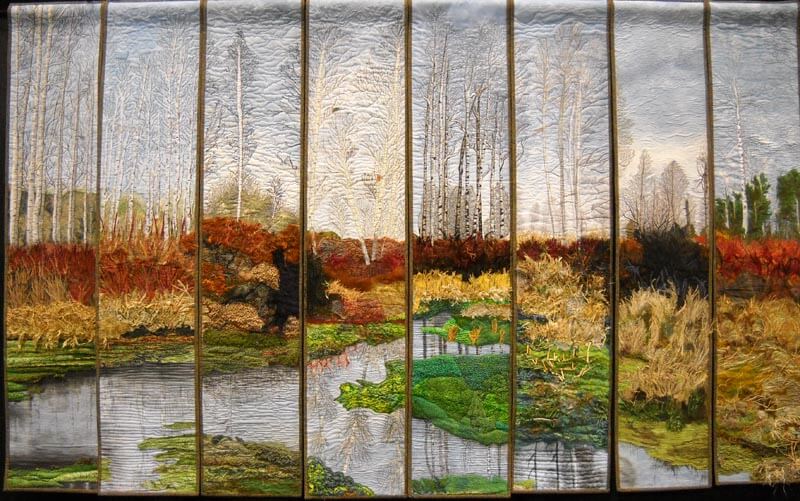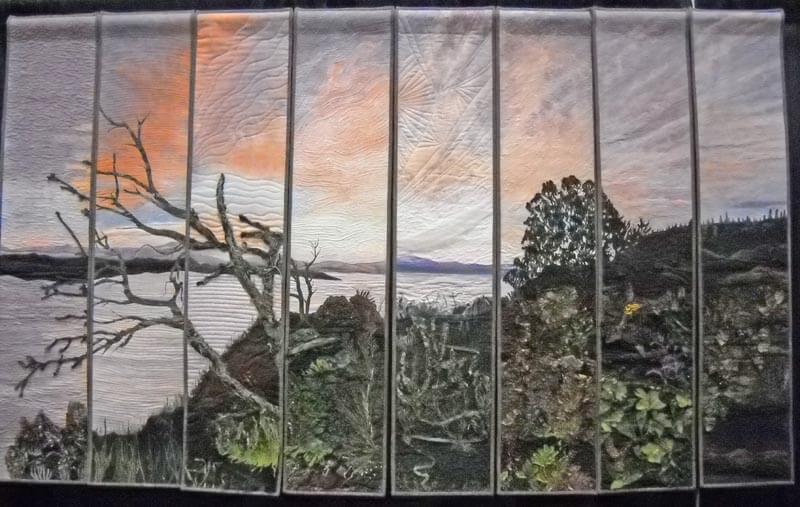 Another favorite (more winners later…) is this one from Diane Steffen called "Rare Catch." I love the piecing in each of the lobsters, as well as the pieced boards, and the addition of a net.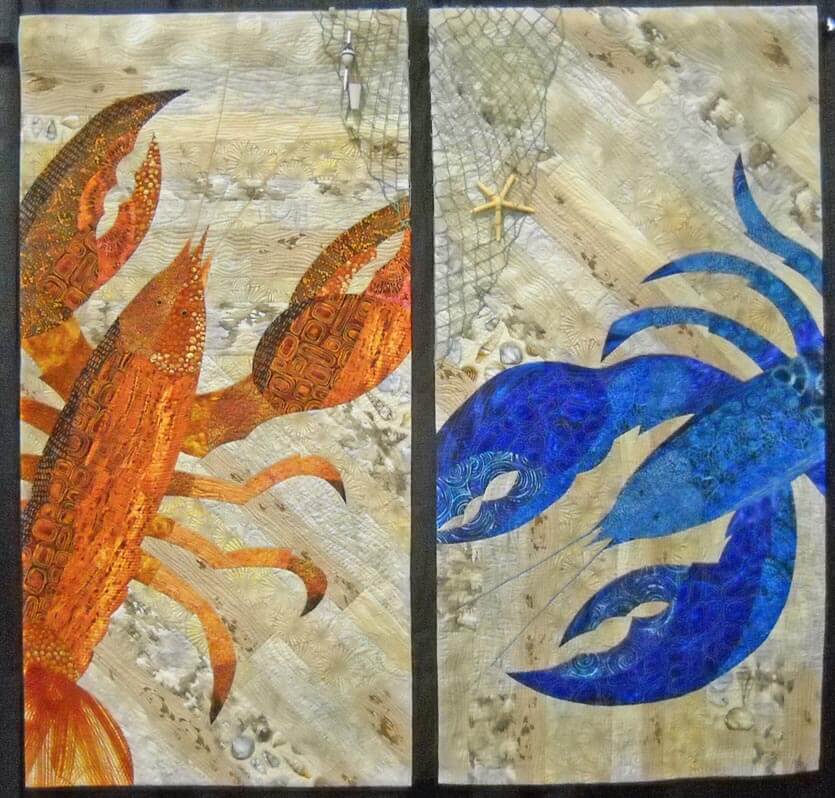 Lisa Sipes won for her "BeDazzleder!" I loved the vibrant colors, and the trapunto and quilting was exquisite.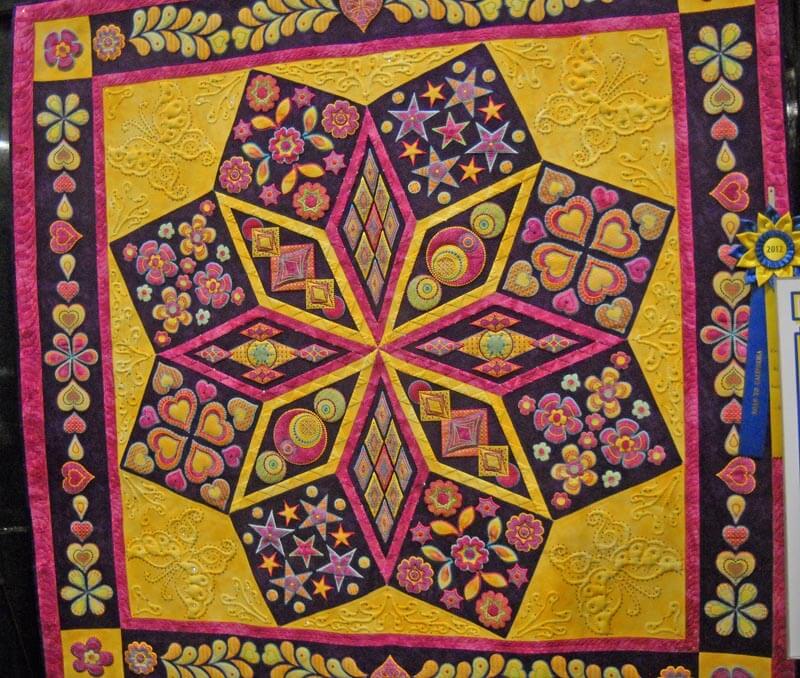 "Ring Toss for Spring" by Heidi Lund – vibrant blues.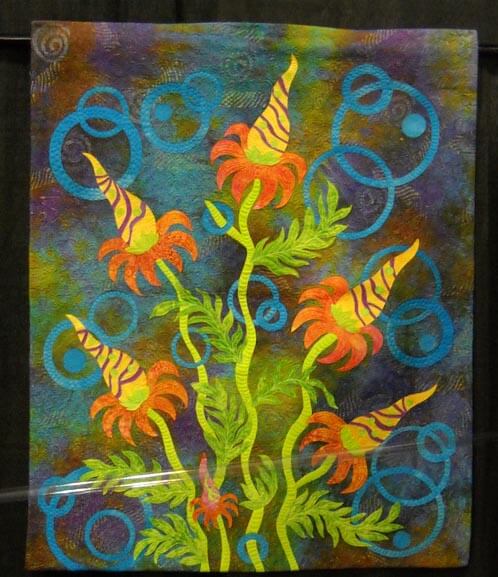 Betty Busby gave us "Welcome to the Jungle." There is so much hidden detail in here – couldn't get the whole lizard in at the bottom…..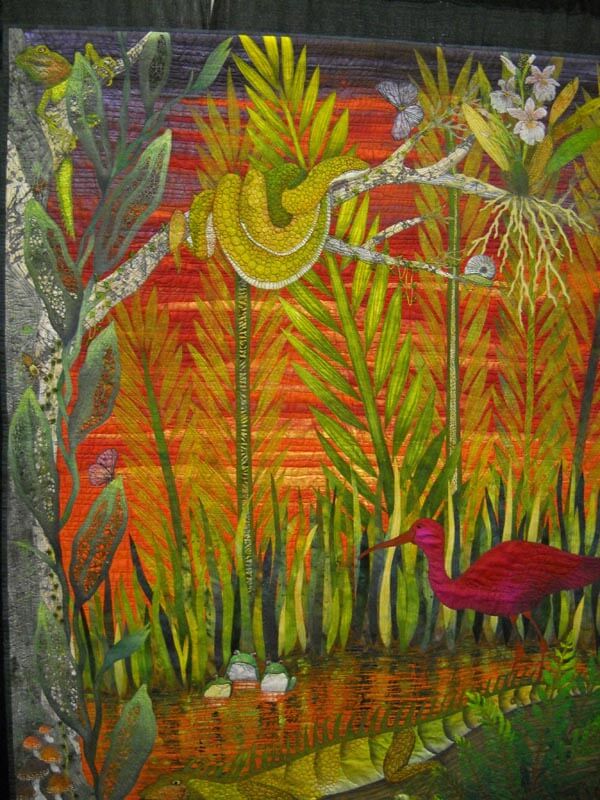 Amazing bromeliads by Barbara Beatty: "Ethereum Botanica: Bromeliads." (Way more amazing in person than this pic….)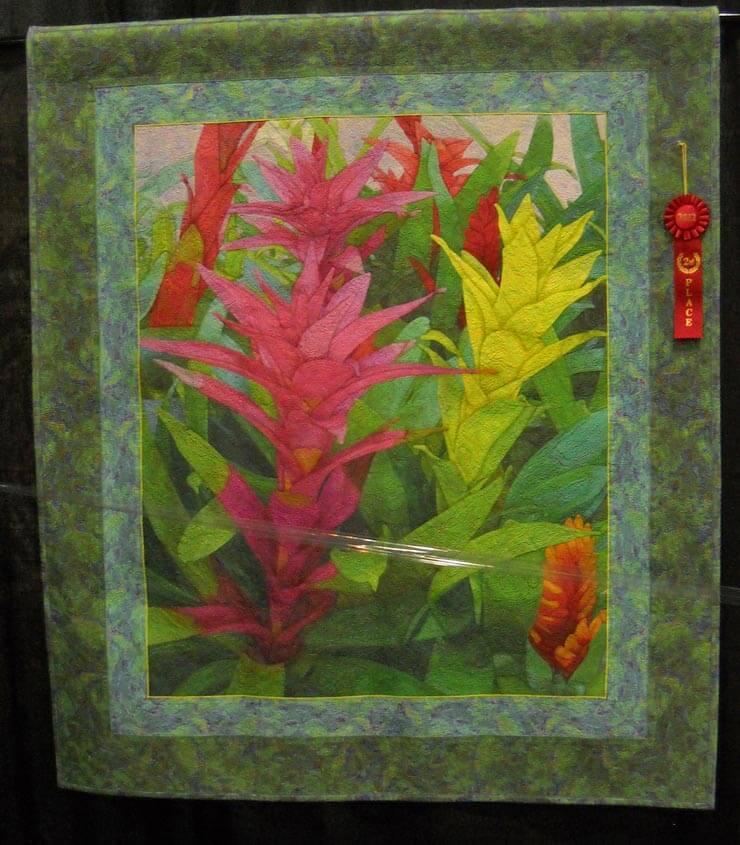 From Suzanne Marshall comes "Deruta," which is a town in Italy known for its hand-painted ceramics.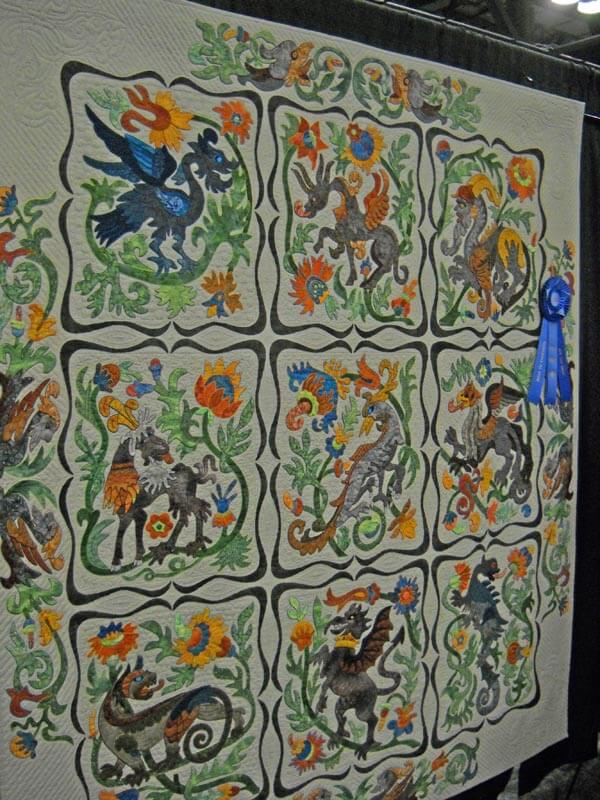 From Bonnie Keller comes "Creme de la Creme," an amazing whole cloth based on the work of William Morris. She used trapunto, embroidery, beading, and inks. The detail was amazing, and I've just included a detail shot.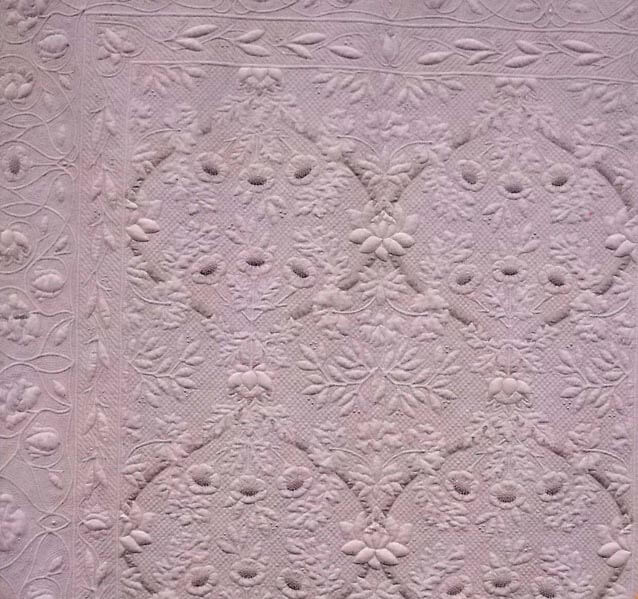 And from Molly Hamilton-McNally and Cindy Seitz-Krug comes Best of Show: "Everlasting Bouquet." The colors are spectacular.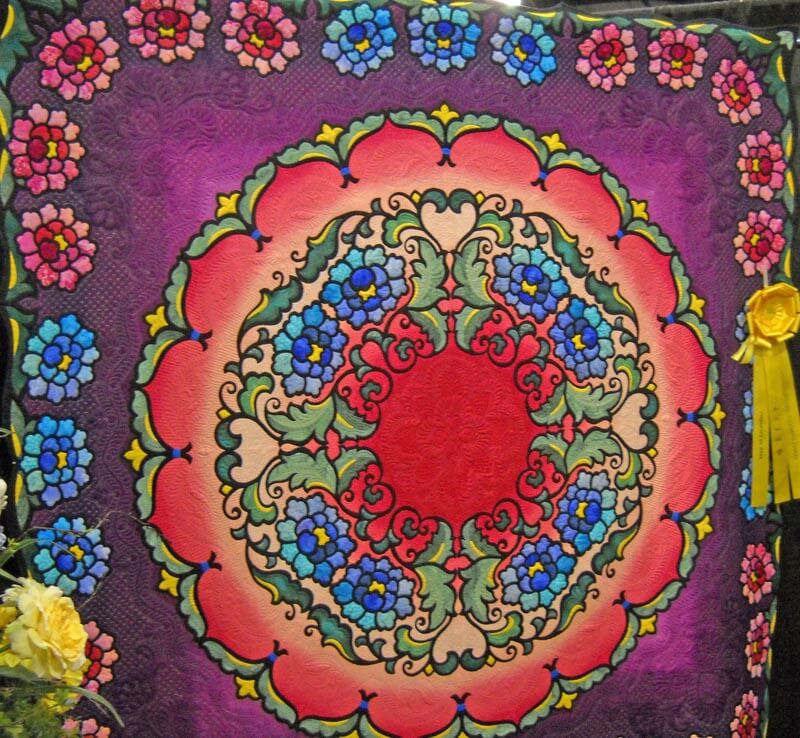 More to come as I get them sized, labeled, and get to a few other things on my massive list…….

Wow. Wow. Aisle upon aisle of vendors. Talk about hyperventilating……..so many things, so little time……so we make a plan. One row at a time, make a note of booths to come back to, after the rush of "I want" passes, and I still really do want that gadget. I like to collect cards of interesting things, so here are some goodies.
Little Windows – photo jewelry form resin. I like this better than what I saw at the gem show a year ago, with kind of yucky backings. These are much classier, and – for me – a good way to showcase some marbled fabric snippits.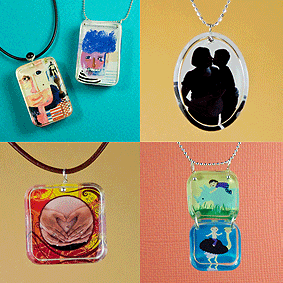 Honey Run Quilters – not a lot really to the website, but they had some absolutely gorgeous cotton-silk colored fabrics that we were itching to marble. We'll go back and visit them.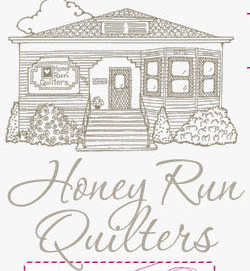 Kai Scissors – Jim was able to give me an exact recommendation for the scissors I needed – very small pointy ones for close clipping of threads – plus a very cool suggestion of using different fingers to get even closer to the fabric.

Stitch in Time – Thai textiles. Talk about drool – this stuff was amazing!!! And the trims……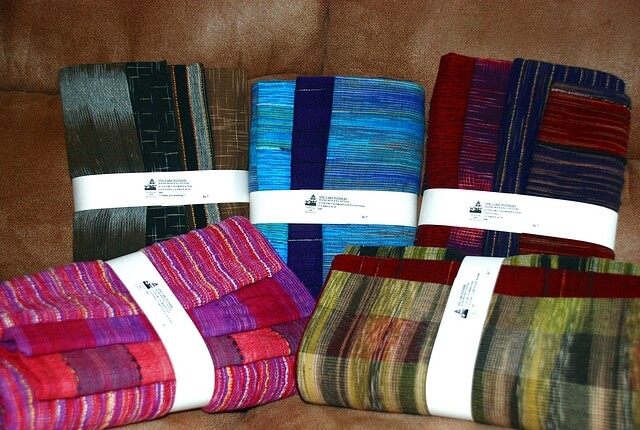 Kasuri Dyeworks – oh my goodness, I could have fondled the silks there for hours. Each more gorgeous than the one I just looked at. They are working on getting a new website up and running, which will be wonderful. This was such beauty.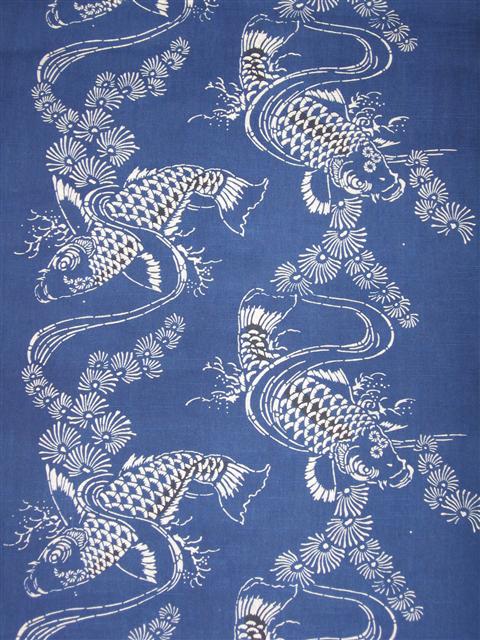 Dutch Quilter – Lennie Honcoop was working on a quilt as we stopped. She works with "hot ribbon."  "Hot Ribbon Art is an iron-on, no sew, 1/8″ wide ribbon that can be used to finish the raw edges of appliqué. Imported from Japan, Hot Ribbon is gaining in popularity with quilters who like to finish off their projects quickly and have a dramatic look. Each package of Hot Ribbon contains 2 yards (four 18 inch strands)." (from the website). Plus, she uses  Copic markers to do shading on both the b=fabric and the ribbon. It was fascinating to watch this piece come together.

Superior Threads – by far my choice for thread – they really are "no ka oi." (Hawaiian for "the best") Got to talk to Mother Superior, Dr. Bob, Cindy Needham, Annie – all the people who have really changed how I quilt. I picked up their thread color cards, since I want to get more King Tut, and I really need to see the thread itself beyond a catalog picture. You can get these at their cost.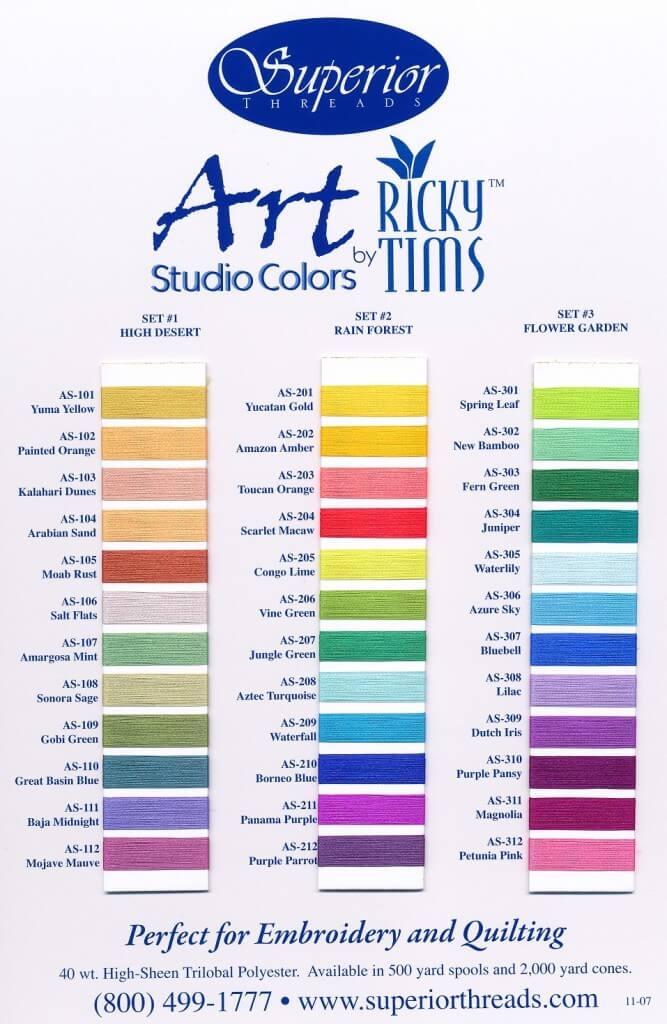 More next time!! Don't forget to sign up for our newsletter – see the button on the right – and enter to win free marbled fabric!!

Lots of catching up to do on blogs, having been gone for 5 days – some really interesting stuff this week.
From JPG Magazine, the best of the color red. Their photo challenges are not to be missed for the outstanding photography.
From our friends the federal government comes a list of interesting blogs:
Recent Posts
And lots more….
This guy is so cool – Paul Nosa and solar-powered sewing….you just have to see this newest:

A great tutorial on making this octagonal block,,,,, from The Modern Quilt Guild. Looks like fun!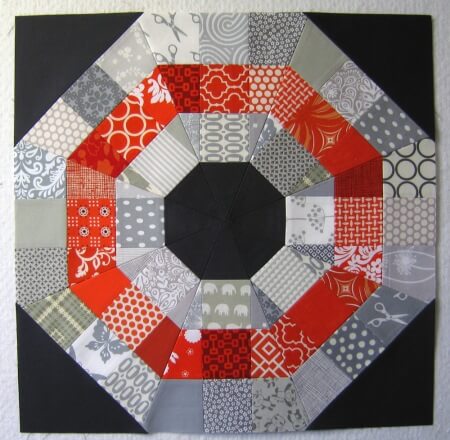 This next is just interesting to me, as someone (and who hasn't) purchased Franklin Mint stuff. "There's No Accounting for Taste."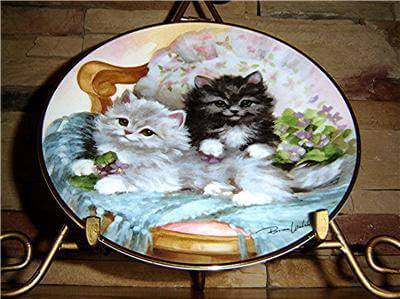 Yeah, I kinda barfed at the plates, too.
 From The Best Article Every Day – paper sculptures. I LOVE paper sculptures!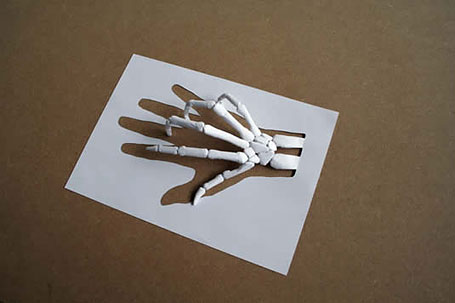 From Dale Anne Potter comes two interesting links, Art and Artists – free documentaries.

And oh….art on Docu-Watch – too many good choices!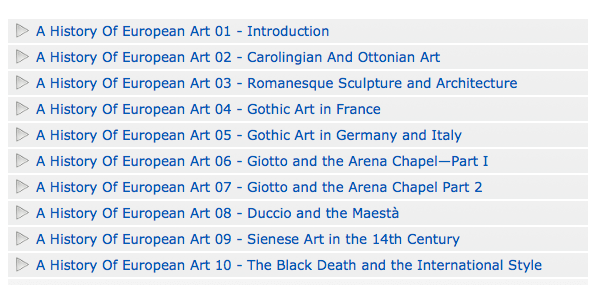 Oh my goodness, oh my goodness, oh my goodness…..and I could go on! What an amazing four days of art we just had….and we did quite a bit of marketing along the way. We just returend from Road 2 California – my first large quilt show since Market in 2003, and hubby's first large quilt show. Two days of amazing quilts (photos to follow this week, after I get myself reoriented to basic life here….), plus a day at the Getty Museum – and coping with I-405….interesting experience there……
One of the best things I did in preparation for the show was bring three really great fat quarters with me, just in case someone was "interested" in seeing marbled fabric. One fat quarter went to the "quilt royalty" that was at the show, and one went to Susan Else, the guest artist – she will definitely have something different to use in her sculptures.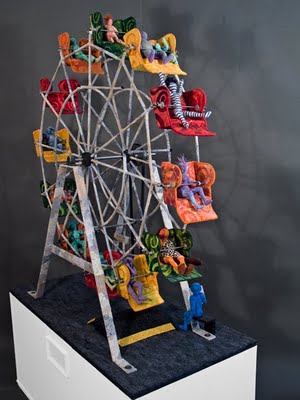 It was really helpful as we were looking at some of the cool tools to pull out the actual fabric and ask questions very specific to its use. This was particularly true at the Pellon booth, as we were talking we began to realize that if we are to take our fiber work to the next level, we need to seriously consider what is used in between the layers. We looked at embroidery machines, as I really would like to include some machine embroidery in the new pieces, and we had a fascinating discussion with the Brother people that could potentially lead to some licensing opportunities.
I collected a lot of business cards, as there was either a really interesting tool or embellishment I want to share. Hardly any book dealers, which is why I may need to consider Market this year or next. Speaking of books….I got home to about 300 emails, one of which was a request for photos to be in a book. That's definitely a follow-through for this week. Renewed my Quilt Show membership so I can keep up with what's happening in the field.
Interesting marketing observations. One company with really interesting hand-painted fabric doesn't have a website. They only sell at shows. They don't want to photograph fabric so people can see exactly what they are going to buy. I understand that; that's precisely why there are some online venues that won't take us, because they feel the need to photograph every piece of fabric. That's why we sell on eBay and Etsy – what you see is what you get. We have a note on our ordering page on our website about why there aren't pictures. We don't get many orders off the website, but that's okay, because we have other venues. No hand-marbled fabrics at the show, but there was a booth with commercial marbled fabric; nice line of fabric, much more subtle than what has been released by major companies in the last few years. Lots of quilts made up – using a stained glass approach – using the marbled fabric. Interesting to see.
Some booths had absolutely no information, beyond a business card with only an email. I tried making notes, but I figured there's no way I'd be sharing that information. No web presence, and no pictures allowed to let people know what was available. Hopefully they make enough doing shows to make it worth their while. We couldn't do that; the press of making fabric for our Seattle trip is enough.
It's probably the most fun to put names and faces to cyber contacts and to ooh and aah at the gorgeous artwork. We went through the quilts twice, making sure we didn't miss anything, and trying to find time to just enjoy the quality workmanship. I wouldnt have been able to take this amount of time had I not been retired…..
And after all that, as I was perusing and cleaning out emails, I stumbled across this older email that I hadn't read, from resident web guru Suzan. I know there are more applications to marketing than meets the eye, but since we artists rely on our hands to make our art, this seems interesting food for thought. A Brief Rant on the Future of Interaction Design.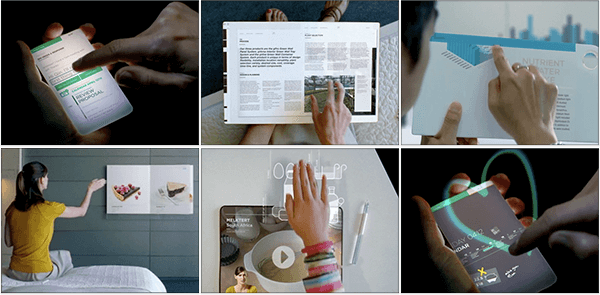 Stay tuned – lots of pictures in the works!!!

I've written that one of my goals for this first quarter of the year is to create some new artwork to enter into a few select juried shows. Joanne Mattera had a really interesting blog post on Monday about entering shows: When Do You Stop Entering Shows?

Certainly timely for me. Her checklists of questions to ask yourself are excellent. I had success about 10 years ago with a series of shows I entered, especially Expressions in Textiles, which was more an early art-quilt venue. I would consider this my first prestigious show. I have success entering a show in Alaska each year, which is an art show, and fortunately for me they like fiber entries. I stopped entering a lot of shows from about 2006 on for two reasons: I was teaching full time and had  very little time for creating art, and entry fees were expensive (moderately so nbow, but I must say, being able to do online entries is a blessing). The entry fee was groceries. Then I entered an art quilt show two years ago and was rejected. Aside from being P.O.'d, when I looked at the artists selected, they were the "same ole – same ole" quilt artists whose work is very recognizable. That's when I figured I wasn't going to play with the "big girls" any more. I needed to make work for me.
Hence my decision to try for Visions and a SAQA show this year….there, I've said it. Big time. If I am selected, these will be two huge pieces for my resume. Which brings me back to Joanne's article. "But at a certain point—a tipping point, let's think of it—you want to see your exhibition experience evolve into opportunities in which you are invited to participate."
Yup, that pretty much says what I am aiming for. Joanne goes on to say: "Indeed, most dealers looking at an artist's resumé want to see that evolution. 'When I see a string of juried shows on a mid-career artists's resume, I have to ask, 'Where's the progression?' says a dealer I know."
I know I'm making progress in creating art, and I want to be mindful of shows that would add value to my resume and future opportunities. Quilt shows aren't going to do it for me. Some art quilt shows? Visions, SAQA, Tactile Architecture…..probably. I'm not interested in dealing with the "quilt police." My work is not mainstream quilting, although that's a skill I use. A number of years ago we had our work in a now-defunct fiber gallery in Scottsdale. At the time I was doing different things with my "bindings." I was serging or facing the edges of my art quilts because the technique helped enhance the message of the piece. The gallery owner – a fairly traditional quilter who worked with bright fabrics and called them art quilts – was appalled that I didn't have regular bindings on my quilts, and she wouldn't take a couple of pieces without regular bindings. Well, to my way of thinking, a binding would have constricted the design in a way I didn't want.
Those pieces are now all in private collections, and I'm still spreading my wings as an artist, trying all different kinds of techniques.
Some shows I do enter – nonjuried, no-fee art shows, where fiber will be accepted. The Tikkun Olam show was an easy show, a twelve-by-twelve piece dealing with the theme, and it could be any media. I did receive a lot of feedback about the piece and some interesting opportunities – and a lot of interesting lessons (just because you say you're a curator doesn't mean you're especially good at it….). There is another show like that coming up that I plan to create work for.
In retrospect, I am on the right track. My decisions seem based in reality and forward movement for me. We'll see how everything plays out. I am behind on my piece for the Visions show, but I have a month…..less, when I think about photography, but I'm almost there…..a solid week of sewing (which will have to be next week…) should finish it for me. And then on to the rest of the first quarter list.

I have been practicing machine quilting along the with FMQ challenge hosted by SewCalGal, with a guest machine quilter each month. Practice is definitely the key, and I can see lots of improvement. But even more important to me is my ability to go beyond the linear. For so long I would need to do something exactly as it was, and master it just that way. Evidently over this last decade I have become a LOT more free with trying something and expanding on it. And one of the great things about the FMQ project is how gracious everyone is with their sharing – I am seeing SO MANY different ways of seeing this one design!
I've finished my first practice sandwich for this month, but it won't be my last! I am still practicing the basic stippling from Leah Day's Free Motion Quilting Project – interesting that it is easier for me with the leaf pattern than one of the most basic free motion quilting patterns. So here goes: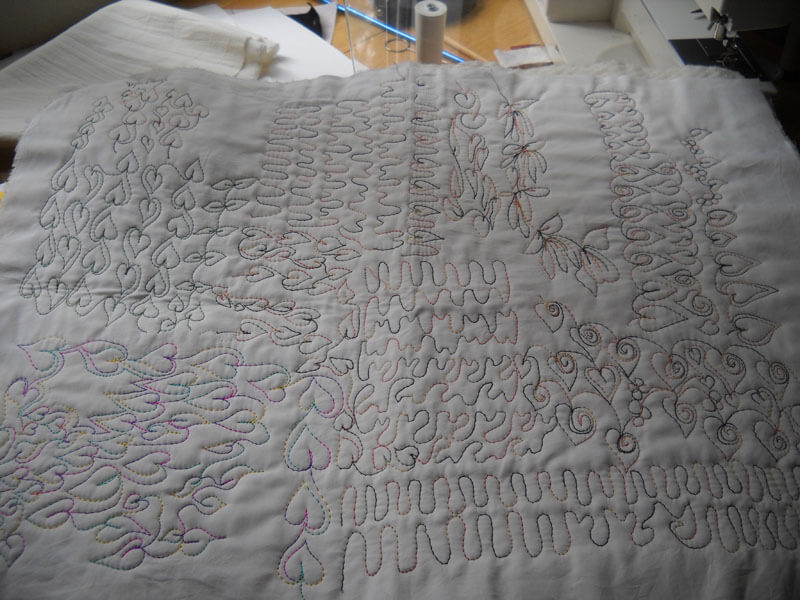 This is the whole fat quarter. Some space still left, but as you can see I tried a whole bunch of things. I am planning on choosing another fat from the stash to make a couple of placements and practice the leaf some more. Within this fat quarter I did a number of things. This was my very first "pedal to the fabric" attempt at the leaves.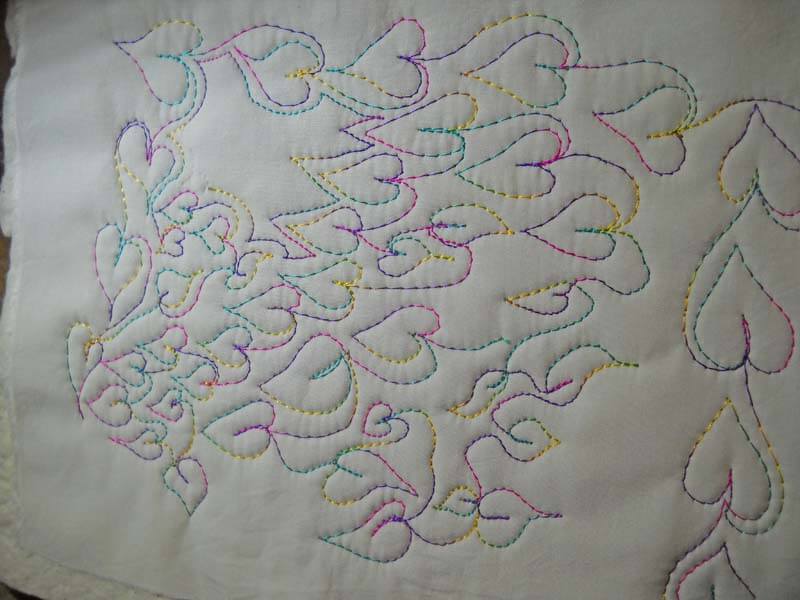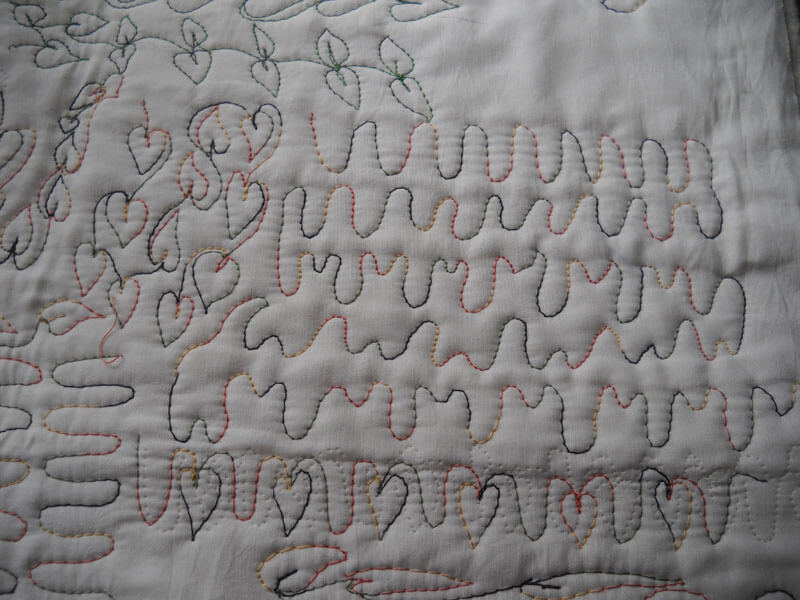 This is some of my practice with Leah's basic u-shape and variations. As I said, lots still left to practice with this pattern. You can see my variation at the bottom, and you can also see where I obsessively took out stitches SEVERAL times because I couldn't get the tension correct……
One person on line began to make her shapes a little more narrow, and to my ind they looked like chili peppers…..so I had to try and see what I could do. I cna definitely see this as a border design.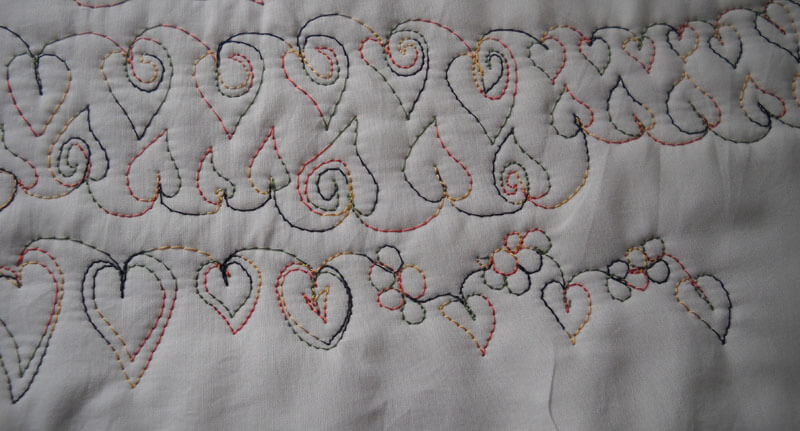 More practice, trying to add the little swirl. I can do it if the leaves/hearts are large enough, especially to one side. I also tried going left to right and then back again, as Leah had suggestions, as well as upside down. At the very bottom I decided to add some grape bunches and see what happened.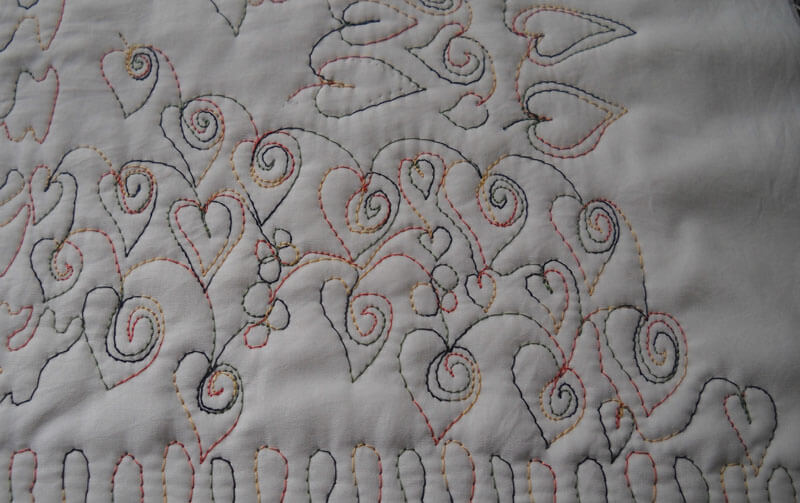 More practice, with lots more to come! WHat a treat to have the time – and the online lessons and encouragement – to get better at this!! Thanks Leah, Frances, and SewCalGal!!

There's a lot of great pictures and all on line for this week, but I just stumbled on this video that is a MUST SEE for women. It's an important statement about women in our society. Knowledge is power. "Misrepresentation."

From Cool Hunting, a really interesting photography contest: repurpose a pattern.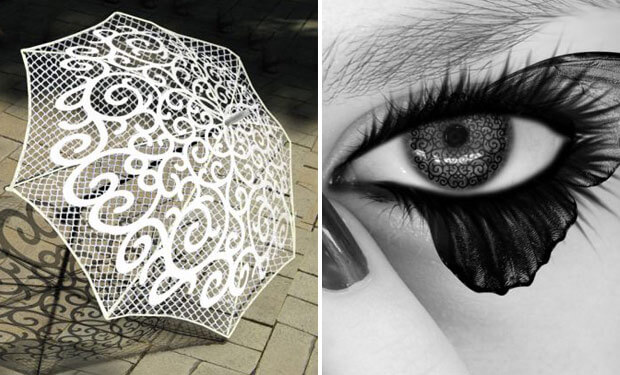 Great stuff on JPG Magazine – voting on one of their contests – lots of movement to these pictures.
 The 10 Most Anticipated Films of 2012 – from The Best Article Every Day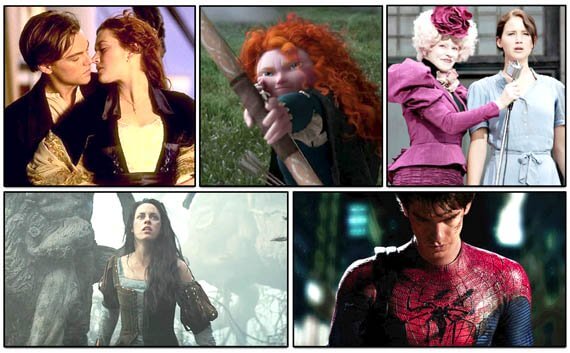 Here's a really interesting post from Laura Bray – really unusual – about make "play food" for the kids to use in their "play" kitchens. I loved the pasta, and this ravioli is genius!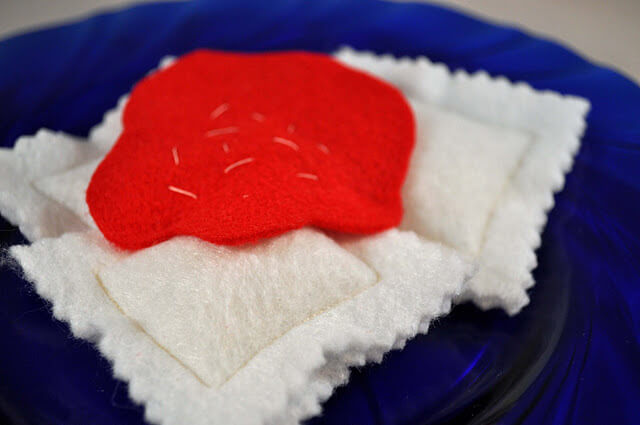 thought-provoking from The Creativity Post: The Responsibility of the Audience. thoughts from you?

Also from the Creativity Post: Mozart, Newton and You? Again, very thought-provoking. I love this comment:
"Creativity is essential to particle physics, cosmology, and to mathematics, and to other fields of science, just as it is to its more widely acknowledged beneficiaries — the arts and humanities. Science epitomizes the extra richness that can enhance creative endeavors that take place in constrained settings. The inspiration and imagination involved are easily overlooked amid the logical rules. However, math and technology were themselves discovered and formulated by people who were thinking creatively about how to synthesize ideas — and by those who accidentally came upon an interesting result and had the creative alertness to recognize its value."  Your comments? For example, were Gates' opportunities more important than his drive and talent?
From the 365 Project – this week's top ten:
Now this is weird…..Bent Objects by Terry Border, from The Best Article Every Day….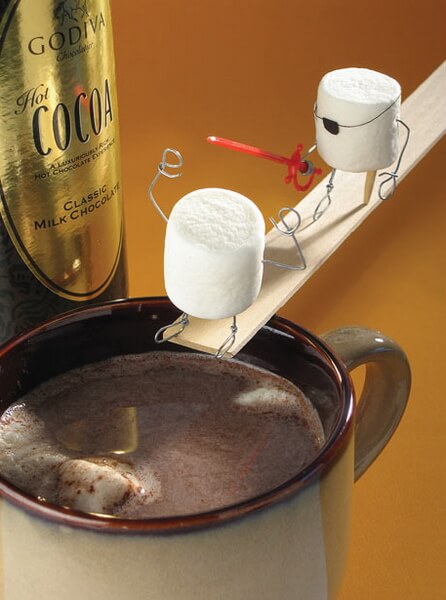 And from SewCal Gal comes a virtual tour of Hoffman Fabrics – really interesting if you're any kind of a fabric-oholic….really interesting to see the process for producing all those yummy fabrics.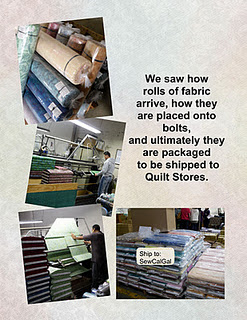 That's it for this week – let me know what you find that's unusual on line this coming week!

I've noticed, as I'm now well into my sixties, that a lot of people have aged and died, even though in my mind they are still as I first knew them. Bob Hope will never be the aged comedian at 100. He's still the amazing Bob Hope who did USO tours in so many wars. Elizabeth Taylor is still Maggie in Cat on a Hot Tin Roof. So when I hear that these icons of mine, these larger-than-life people that I grew up with, are dead, I'm always thinking….they seemed so young.
Martin Luther King, Jr. will always be in his forties to me. In August of 1963 I sat in front of a very grainy television screen and watched his speech. I was fifteen, intensely interested in American history, and just becoming aware of the civil rights movement. To see this man at the reflecting pool give this amazing speech had a profound effect on me. I knew he led the way in so many areas.
So I come across this posting on Facebook (the font of so many interesting items….). "The Lives They Lived." A pretty innocuous title. What sets this article apart is that these are ordinary people who did extraordinary things in their lives. From the essay by Isabel Wilkerson:
While poring over the Web site Legacy.com to prepare this issue, we noticed a trend. A search of the site's database — which includes obituaries from more than 750 newspapers across the country — turned up hundreds of obits published in 2011 with one phrase in common.
A single thread appears and reappears, as a headline or an afterthought, in the final words written by the families of more than 300 people who departed this earth in the past year. In each of these obituaries was a phrase that read something like this: "The first black American to . . ." or "The first African-American ."
How noble these individuals. They struggled, each in their own ways, to do something unheard of, to blaze a trail, no matter how small or insignificant it would seem. And what a loss for us all, these individuals who were the first. The first black bus driver, the first black detective, the first black woman…….They allow us to dream of what we and our children might yet do. I am overwhelmed by the loss of these people, whom I never knew – or even knew anything about them.
I am overwhelmed at those who have gone before and blazed trails. Thank you for every little bit you contributed to create a society where we could dream and achieve. And……
….may we continue to blaze those trails, to honor the work you have done to enable us to dream more and achieve more. May we never forget that.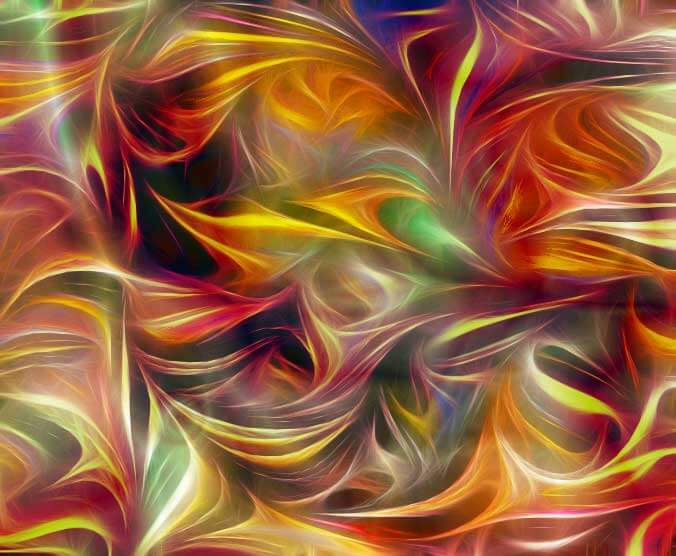 Ya know, I'm not really sure.  I have a few goals this year of entering a couple of shows, and a couple of proposals for galleries, but I keep wondering about the work I am doing. First of all, I really love the art that I am creating. I've had a love affair with fabric for years, and now that we are turning out some really great pieces with our marbling, I love it even more. But I feel like there's a lot more.
The big change for me in how I looked at my fiber came when a quilting friend took a piece of marbled fabric and quilted it all over. I had secretly suspected there was a lot more I could do with embellishing the fabric, and Ellen showed me I was definitely on the right thinking track…it took me a year or so of playing with threads and the sewing machine and my ideas to create something that I really felt was good – and different.
I've written before about entering shows and getting rejected. Hey, it happens. It's to be expected. Wjen I objectively look at work accepted into shows (like it's really possible to be totally objective….), I am struck by how "quilty" the pieces are, even those billed as art quilts. I also can recognize styles and "names," and I keep looking for something really different that pushes the boundaries of fiber as art. And then I always figure it's just me and sour grapes.
Now here's where I'm not sure just what it is I am trying to say. And this has been brought on by a post by Elizabeth Barton, an art quilter and artist and juror of art shows. "Quiltopee" was a post about a week ago that has me pondering. Here's the beginning of her blog:
"Quilters often say they wish that "they" (critics, museums, galleries, collectors, the public) would recognize quilts as a mainstream art medium.  Other media, for example photography,  have developed to the extent that most museums now include  photographs in their collections and display them regularly.   So, why not quilts? At least part of the answer is that quilts have not developed from their early beginnings in anything like the way that other media have."
I find this really intriguing. Art quilts seem to be the rage, and I see some pretty amazing ones. But I also see "art quilts" that seem to take everything that can be done with thread and fiber and machine quilting and throw it all together, just because you can. I subscribe to the philosophy that "just because you can do something doesn't mean you should." Just because you can machine quilt something to within an inch of its life doesn't mean that's what your piece really needs. Yet those seem to be the quilts that are getting in to shows and winning awards.
Elizabeth continues: "Contemporary art is rich, diverse, and unpredictable.  While  painting, drawing, sculpture, photography and crafts are still popular,  new media  are more likely to be seen in contemporary art shows: film, video, audio, installation, performance, text, computers.  And media are frequently mixed.  It's hot to use an "old" medium  in a new way: paintings that are pixilated, drawing with chocolate. But how many quilts have you seen made from chocolate? (though it's a grand idea!)."
She goes on to say (and this is what really struck me): "But I'm afraid, and correct me if I'm wrong(!), we don't see these kinds of things in quilts.  Quilters tend to stick very much to making quilts the way they were always made.  There's nothing wrong in this, but that's one reason why the contemporary fine art world is not very interested.  They're not so interested in paintings made the traditional way either."
Hmmmmm. I'm doing things with fiber and marbling – an unconventional marriage to begin with – and adding thread, additional painting, unusual hangings/display means. So much so that people who look at my work don't know what to call it…."Is that supposed to be a quilt?"
Well, no. It's art, it hangs on the wall. You can look at it, appreciate the subject matter, mayne think about how it was made. But how does it affect you? What do you see? Forget the "why isn't it a regular quilt?" They don't see any underlying message to the subject matter.
Elizabeth finishes with " I think that the answers to questions as to why art critics arn't interested in quilts are evident in both formal and content areas:  quilters don't really want to stretch the medium to uncomfortable (if not breaking) lengths, nor do many of them want to address some of the contemporary issues evident in main stream art.  As I said before, neither good nor bad, but, rather, why!"
The small fiber piece I created in response to the Tucson shootings upset a few people. The subject matter was raw; it was created during the first week after the shootings that killed 6 and left 13 wounded. One snarky comment (anonymous, of course) in our local paper said, "Where was she with a quilt to wrap up Hitler? That would have saved some lives."
As I'm writing this post, I'm also processing. The Art from the Heart website does contain art quilts – and other media –  with a message. They probably wouldn't be accepted into any kind of art quilt show. But they are addressing contemporary issues. So am I ahead of myself? Am I pushing myself in other directions that the fiber world is ready for – the quilting world isn't – and may never be?
I am really interested in your comments to this post, and Elizabeth's ideas in general. You can see some of my earlier fiber work on our website. The more "message-driven work hasn't made it up yet. One of my goals for the first half of the year……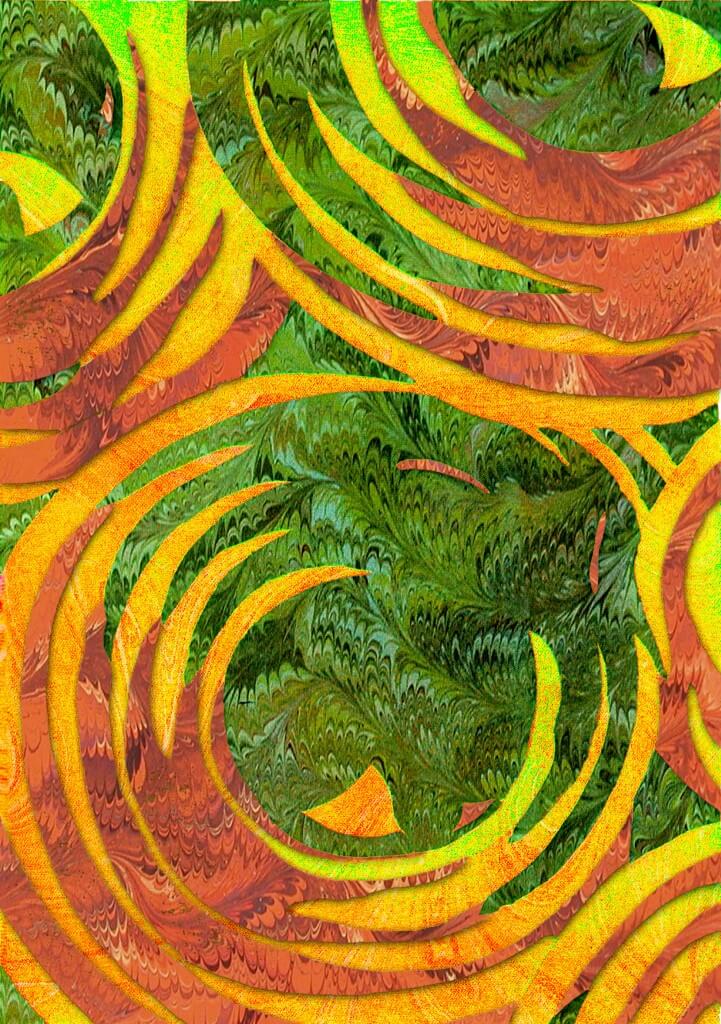 So a while back – like the end of November – I did goals for my third season of practicing abundance and attraction. December was pretty melancholy for me, made more so by the fact that I couldn't seem to get it together to work on my new goals. So I decided on a "do-over."
January 1 came and I was into the zone. We've been marbling like crazy for StashFest in Seattle the end of March. And selling on eBay and sewing like crazy. So I recognized I would need to take some time and look at what was planned already for the first quarter and then build on and in those plans. January first we both sat down and looked at what was ahead of us to get ready for StashFest, and once the calendar was blocked out, I knew what I wanted to add.
First, updating my profile on The Textile and Fiber Arts List, which has a totally new design. This will take a while, but I need to get it done.
Second, update my Etsy site with more fabrics. I am getting down (a good thing) because of the holidays, and I want to get at least two more gift baskets up on the site.
Third, make a list of art shows available through June that I could enter. This looks at what work is already done and acceptable, and my availability for doing new work. I narrowed to five shows, of which two need significant new pieces. I am up for that challenge, as the fabric is already created for one of the entries.
Fourth, newsletters. For some reason this has been really difficult to work on….don't really know why, except I read so much about how great your newsletters need to be and I think it intimidates me. I also have to figure out how to work Mail Chimp…..There will be two newsletters: a general one once a month, and a collectors one once a quarter.
Fifth, the portfolio needs a major overhaul in preparation for Seattle. This shouldn't take long, once I get to it. Along with this are additional business cards and postcards. I just need to get the images set for these.
Sixth, continue normal marketing. the blog is continuing, and readership has increased, due to my posting on the FMQ list as I quilt along. I don't tweet as much as I should, but I do post on Facebook. I haven't been as regular with postings on the Facebook fan page, and that needs to change. I also need to comment on more blogs – get out of Google reader and pass on comments.
So those are the goals, keeping in mind by March 15 we need 400 fat quarters…..with today's marbling we will be at 75 (and that's just since December 30), so I'd say we are on track…….
What have you decided to do for marketing for this first quarter of a brand new year?

A new week, with lots to look at from the TED talks – some inspirational video to start your year of right! John Hunter on the World Peace Game:
Salman Khan on Reinventing Education Through Video:

The DIY Civilization:

Why We Have Too Few Women Leaders:

Pay Attention to Nonviolence:

From the Blurburati blog comes this film trailer of the creation of art from the largest garbage dump in Rio Di Janeiro. Here's an amazing way to jump-start your own creativity this year.

WASTE LAND Official Trailer from Emily Rothschild on Vimeo.
For my friend Michelle, a beautiful, serene, comforting video.

The Great Bell Chant (The End of Suffering) from R Smittenaar on Vimeo.
And a little math doodle to enjoy – from Vi Hart, recreational Mathematician, who has joined forces with Salmon Khan (above):

From the 365 Project Blog -Theme Winners of 2011:
Sorry – only nine, but you should find something you like! Have a great week!
Ira Glass on Storytelling from David Shiyang Liu on Vimeo.
I'm doing more practicing for the Free Motion Quilting challenge. This is a bit of a "challenge" for me, as I am not used to just practicing without it becoming something I can use. I keep thinking about what I can turn this practice piece into……I need to get over that! It's practice…..practice……practice…..
Now, in keeping with the video, we've been marbling for nearly 20 years. We look back at what we originally did and are kind of appalled at just how bad the initial pieces are. But it was fun to marble, and so we kept on and experimented with new patterns and other things to do with the fabric. This was practicing to get good. And now, with a couple of new opportunities, we are "practicing" even more, and the fabric looks amazing. And for the first time in a lot of years we are trying new patterns. In the last 50 pieces we have done, we have perfected three new patterns from the traditional.
We have a system for all the various stages, but more than everything involved in the process, we are having way more fun than we used to. We get good feedback, and I think for the first time we realize our work really is good and belongs "out there." Funny how validation from others makes a difference!
So the Humane Society takes old bedding and sheets for cage blankets……that just might be where some of the practice pieces go………sheesh, it's a rambling kind of day…..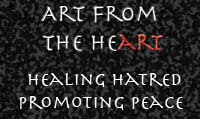 It has been a year. Gabby Giffords is back in town this weekend for remembrance ceremonies. She is quite the inspiration. I hoped by now to have more than 50 pieces on the Art from the Heart website, artwork devoted to promoting peace and nonviolence. But we don't.
That's not going to stop me.
Gandhi said, "Be the change you want to see."
Ben Franklin said, "There never was a good war or a bad peace."
From Publius Syrus: "We should provide in peace what we need in war."
From Thomas Hardy:" My argument is that War makes rattling good history; but Peace is poor reading."
From Dr. Martin Luther King, Jr.: "Almost always, the creative dedicated minority has made the world better."
Also from Dr. King: "I have decided to stick with love. Hate is too great a burden to bear."
And from the Arizona Daily Star's David Fitzsimmons: "We will remember. We will remember the victims of the Safeway horror, the pain, the heroism and the recovery. And we will forget. At election time we will not remember the names of the elected lawmakers who did nothing to close the gun check loopholes in Arizona. We will not remember the names of the lawmakers who did nothing to secure a modern mental health care system for our citizenry. We'll forget the names of the lawmakers who could have affected positive change but did nothing. But we will remember. We'll remember to mark our calendars and mourn and move on."
We can't continue on this course. I was struck by the number of quotes on peace that also involved being ready for war. That is a blending I do not want to see. I will continue to post about peace and nonviolence. I will continue to make art  that reflects peace. I will continue to call for others to make art that promotes peace and nonviolence. One small beacon.
Sometimes that's all you can do.
To visit the prospectus, click here.