Archive for the 'ribbon' Category

Wow. Wow. Aisle upon aisle of vendors. Talk about hyperventilating……..so many things, so little time……so we make a plan. One row at a time, make a note of booths to come back to, after the rush of "I want" passes, and I still really do want that gadget. I like to collect cards of interesting things, so here are some goodies.
Little Windows – photo jewelry form resin. I like this better than what I saw at the gem show a year ago, with kind of yucky backings. These are much classier, and – for me – a good way to showcase some marbled fabric snippits.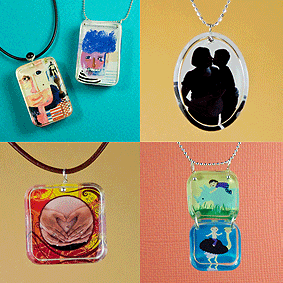 Honey Run Quilters – not a lot really to the website, but they had some absolutely gorgeous cotton-silk colored fabrics that we were itching to marble. We'll go back and visit them.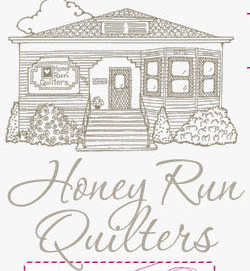 Kai Scissors – Jim was able to give me an exact recommendation for the scissors I needed – very small pointy ones for close clipping of threads – plus a very cool suggestion of using different fingers to get even closer to the fabric.

Stitch in Time – Thai textiles. Talk about drool – this stuff was amazing!!! And the trims……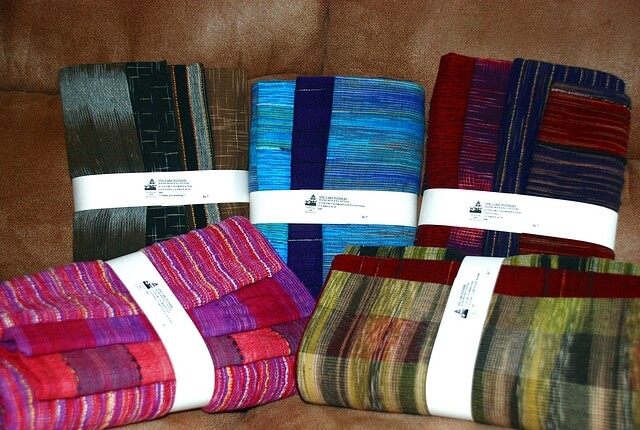 Kasuri Dyeworks – oh my goodness, I could have fondled the silks there for hours. Each more gorgeous than the one I just looked at. They are working on getting a new website up and running, which will be wonderful. This was such beauty.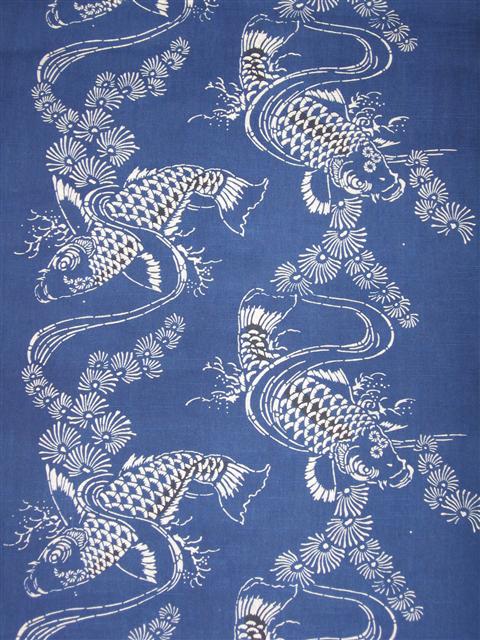 Dutch Quilter – Lennie Honcoop was working on a quilt as we stopped. She works with "hot ribbon."  "Hot Ribbon Art is an iron-on, no sew, 1/8″ wide ribbon that can be used to finish the raw edges of appliqué. Imported from Japan, Hot Ribbon is gaining in popularity with quilters who like to finish off their projects quickly and have a dramatic look. Each package of Hot Ribbon contains 2 yards (four 18 inch strands)." (from the website). Plus, she uses  Copic markers to do shading on both the b=fabric and the ribbon. It was fascinating to watch this piece come together.

Superior Threads – by far my choice for thread – they really are "no ka oi." (Hawaiian for "the best") Got to talk to Mother Superior, Dr. Bob, Cindy Needham, Annie – all the people who have really changed how I quilt. I picked up their thread color cards, since I want to get more King Tut, and I really need to see the thread itself beyond a catalog picture. You can get these at their cost.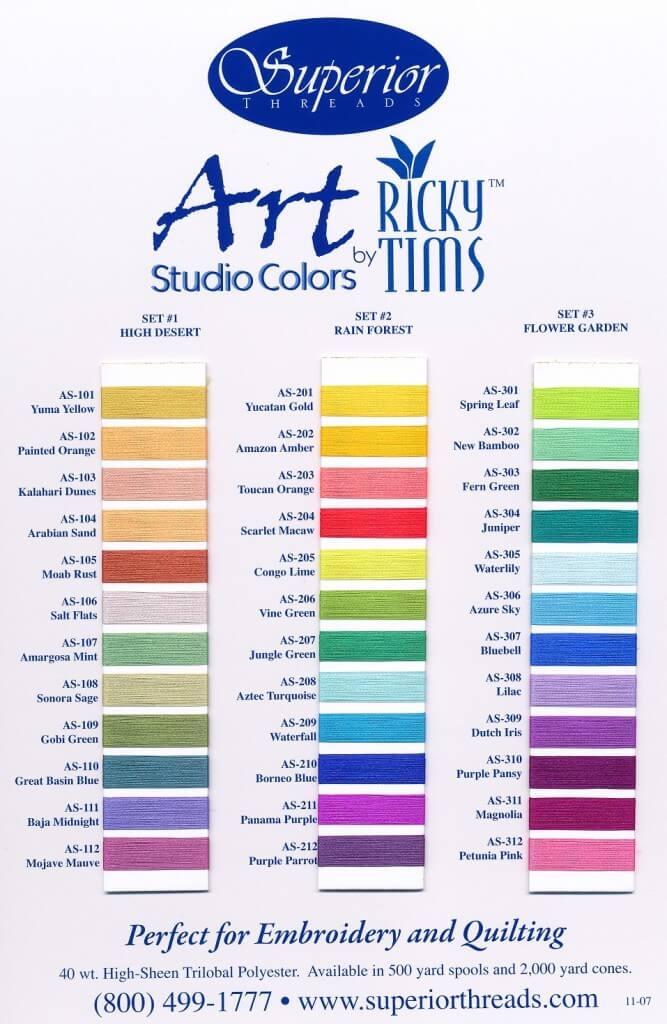 More next time!! Don't forget to sign up for our newsletter – see the button on the right – and enter to win free marbled fabric!!