I have been practicing machine quilting along the with FMQ challenge hosted by SewCalGal, with a guest machine quilter each month. Practice is definitely the key, and I can see lots of improvement. But even more important to me is my ability to go beyond the linear. For so long I would need to do something exactly as it was, and master it just that way. Evidently over this last decade I have become a LOT more free with trying something and expanding on it. And one of the great things about the FMQ project is how gracious everyone is with their sharing – I am seeing SO MANY different ways of seeing this one design!
I've finished my first practice sandwich for this month, but it won't be my last! I am still practicing the basic stippling from Leah Day's Free Motion Quilting Project – interesting that it is easier for me with the leaf pattern than one of the most basic free motion quilting patterns. So here goes: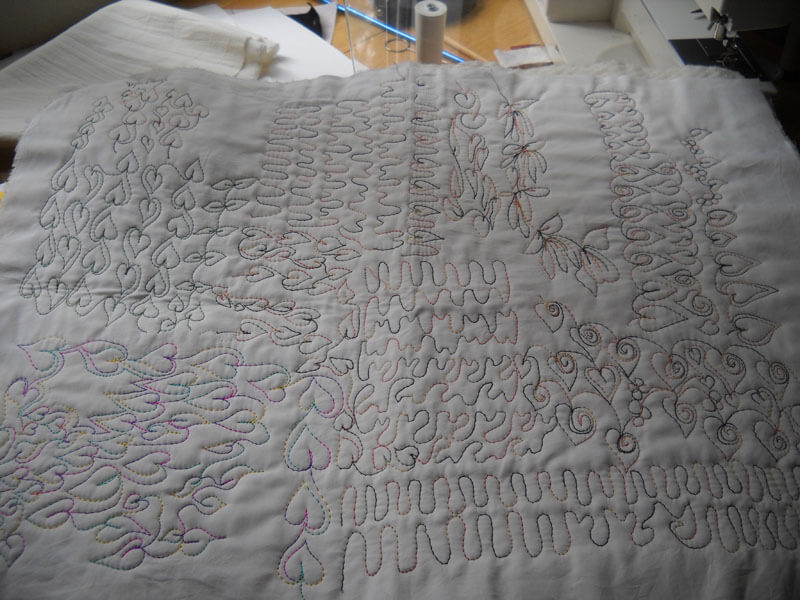 This is the whole fat quarter. Some space still left, but as you can see I tried a whole bunch of things. I am planning on choosing another fat from the stash to make a couple of placements and practice the leaf some more. Within this fat quarter I did a number of things. This was my very first "pedal to the fabric" attempt at the leaves.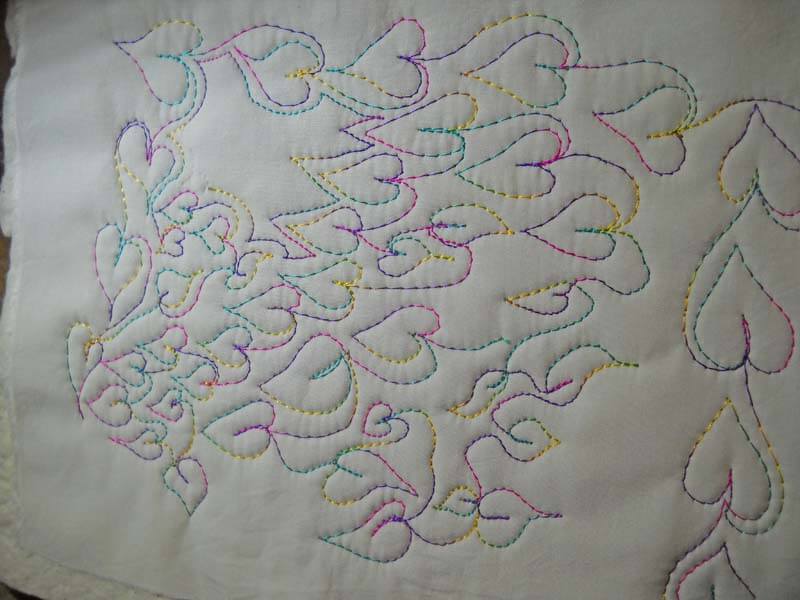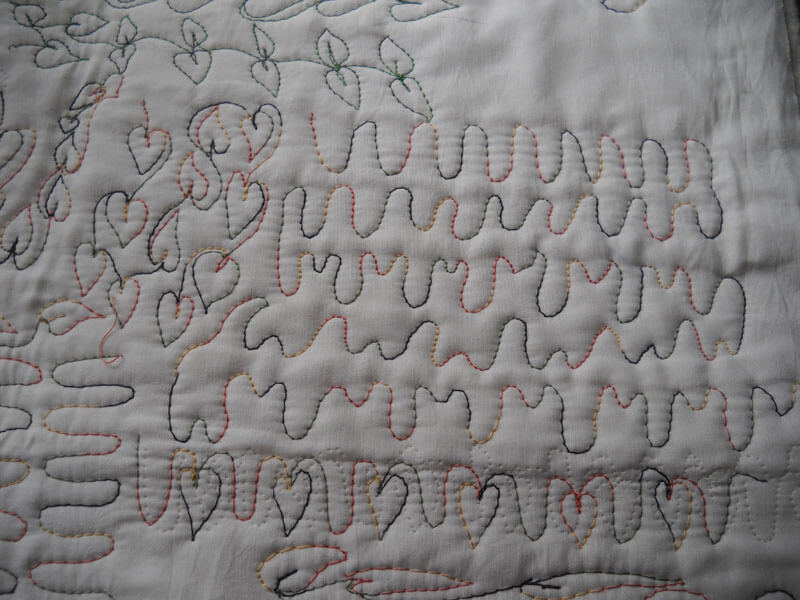 This is some of my practice with Leah's basic u-shape and variations. As I said, lots still left to practice with this pattern. You can see my variation at the bottom, and you can also see where I obsessively took out stitches SEVERAL times because I couldn't get the tension correct……
One person on line began to make her shapes a little more narrow, and to my ind they looked like chili peppers…..so I had to try and see what I could do. I cna definitely see this as a border design.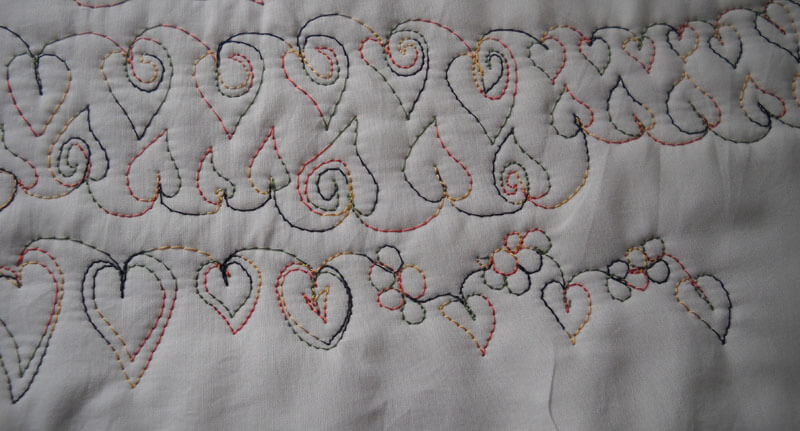 More practice, trying to add the little swirl. I can do it if the leaves/hearts are large enough, especially to one side. I also tried going left to right and then back again, as Leah had suggestions, as well as upside down. At the very bottom I decided to add some grape bunches and see what happened.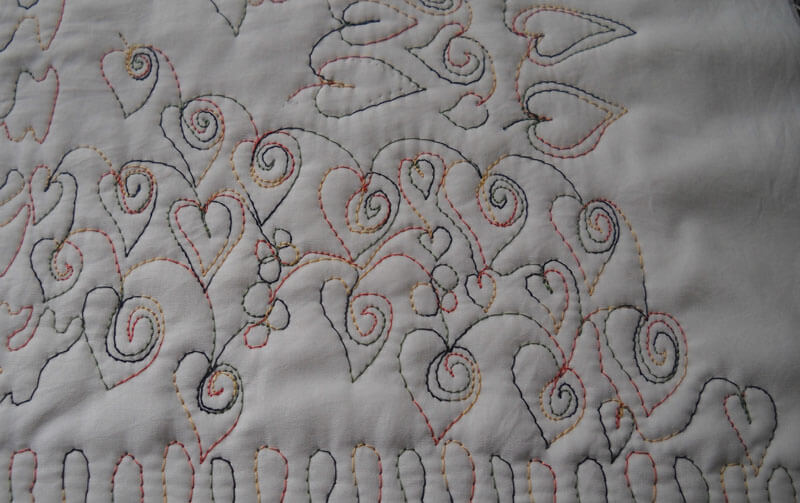 More practice, with lots more to come! WHat a treat to have the time – and the online lessons and encouragement – to get better at this!! Thanks Leah, Frances, and SewCalGal!!