Another week and we're half-way through November….goodness, where does the time go? Here's some goodies from the week.
For all of us creatives, here's an interesting little video from Behance about what we do:

In light of Veteran's Day is this beautiful, heart-wrenching letter about loss.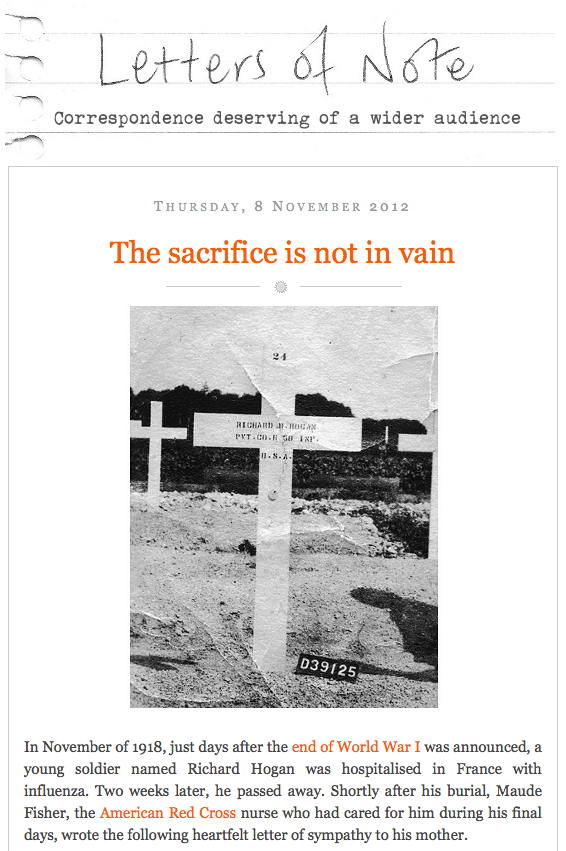 Ode to our neighbor to the north, Canada – some spectacular scenery in Travel Alberta.
And who doesn't love magic? This is an interesting twist on the typical duo in an act.
And another video – this one about kites….which I could NEVER get off the ground! "One kite is controlled by his right leg, the other two by his hands.  Ray Bethell, a resident of Vancouver, BC is one of the most famous kite flyers in the world. He controls three kites in a ballet set to "The Flower Duet." When you see two tails together, he's flying two of the kites next to each other. At about 3:00, all three are together. Notice at the end where he lays two of the kites down, one on top of the other and the third —-well, you just have to wait to see what he does with that one."
Here's a book I need to get, since all things about the brain fascinate me. Found this on the TED blog: Brain Power. Looks absolutely fascinating.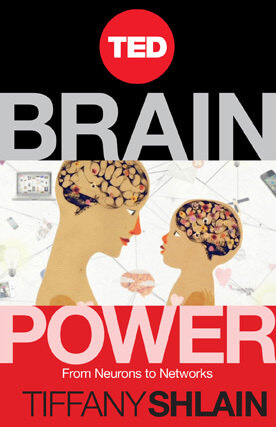 A great fiber art find – love her stamps! "GinaVisione works and plays in San Francisco, CA., a re-transplanted native.  Her primary work is focused on maximizing the available rehabilitation service and independence options to all persons with visual impairments and blindness, however, this often spills over into her artwork.  She is a printmaker with linoleum carvings and monotype image techniques, but she is also very active in the MailArt (including arti-stamps!) and letter writing networks around the world (SF Correspondence Co-op, Letter Writers Alliance, PostCrossing, to name a few).  Gina really enjoys the amazing levels of creativity that artists share in her mailbox daily! Check her out on Flickr:  http://www.flickr.com/photos/ginavisione/"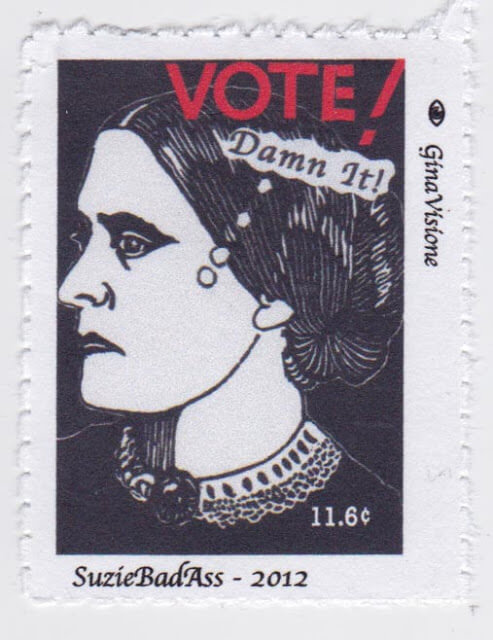 Once again from the 365 Project, some really gorgeous photography.
From Cool Hunting comes the work and an interview with a very interesting artist, Jen Stark – lots of color here!!
And finally, from JPG Magazine, the simple fork……
Have a great week! Let me know what you find on line that's cool!

 It's been a busy month of completing a lot of loose ends, especially in getting ready for the holiday season. But I am always on the outlook for great ideas for and about marketing. Ask Harriete has had an interesting series on displays for windows and booths – lots of great ideas to enjoy – as well as think about what could work for your own purposes. Window Dressing for Booth Display – fascinating ideas for setting up displays.  Made with pencils, and there is a video to go along with the photo as to how the booth was constructed. Who knew hangars could look so cool?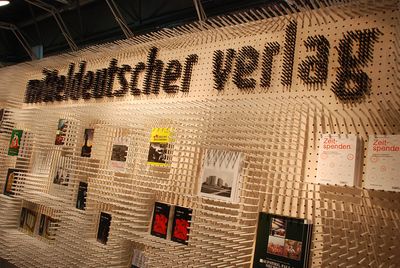 A fascinating TED talk on Collaborative Consumption – lots of food for thought……Would love to open a dialogue with folks about some of these ideas.

In the meantime, getting the Etsy shop loaded with fabrics in preparation for a 50 percent off sale on Cyber Monday. Promotesy (from the folks at Handmadeology) is a great tool for scheduling and marketing posts and items. And you really can't beat $5 a month. The biggest marketing task has been a total makeover of the website, which has kind of sat idle for a couple of years, as the blog and Facebook page moved to the forefront. Lots of major changes on the site: new pages: Testimonials, Snapshots, Patterns, Digital Marbling, Classes and Workshops. Plus, new work is finally up, and the gallery has been seriously updated. Some pages still need writing and pictures, and the order form is getting a makeover, but the site is so much more comprehensive. And….two new domain names….
The domain name has been an interesting issue. We've had "marbledfab" since the late 1990s, since "marbledfabrics" was already taken. Hence a play on the words, but we always have to spell it for people. When we got our domain name, e-commerce was still very much in its infancy. It would be several years before domains became the critical component they are now. So we now have two new domains that point to the website (and I actually learned how to do that…): deanandlindamoran.com and MarbleTDesign.com. It's all about branding and making it easy for folks to find us. We'll see how it works…and the new business cards will have the new domains on them.
I decided to also add more examples of fabrics and patterns to our fabric page. These are pieces from our "we'll never sell anything in this folder because it's so gorgeous" file. These are just a few…..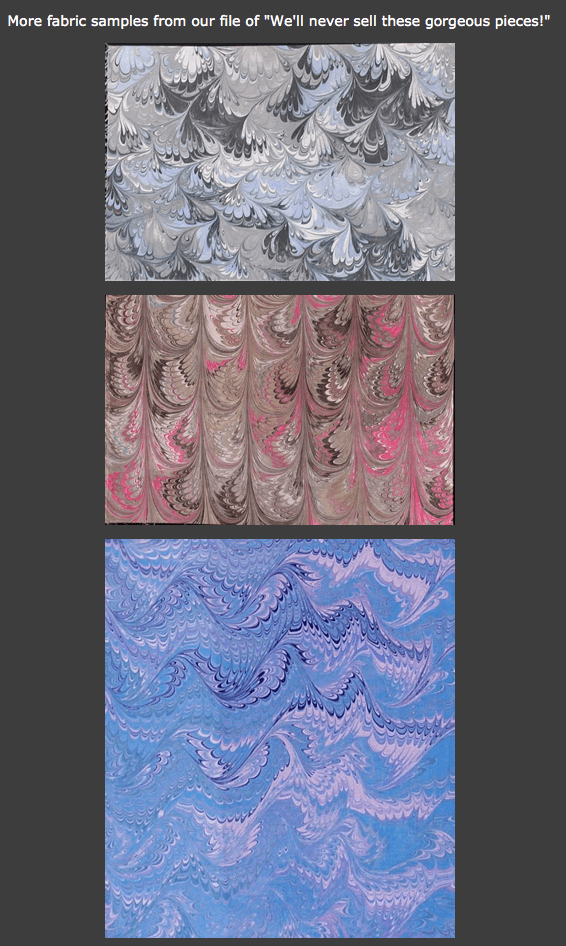 Ideas to share? Pas them along!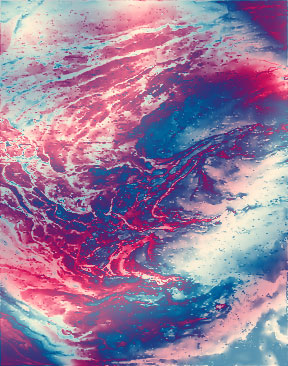 Veteran's Day is always a somber day for me, as it should be. When I first learned about November 11, it sparked my reading of historical fiction about the wars the United States has been in, and that interest continues to this day. At age seven or eight, it seems to me I began to understand that my father had served in something called the Merchant Marine during World War II.  Dad never said much – if anything – about his service. I have a few pictures from that time: dad on a ship in waters off India, a copy of his passage home from Jerusalem, but mostly his love of the book HMS Ulysses by Alistair MacLean. That was the closest I came to hearing about the Murmansk-Archangel run by merchant ships.
Dad's best friend, Fred (James) Smith served in a tank battalion in France. Again, I never heard any stories. It just wasn't something you asked about, and my dad died at the very early age of 49, so as these stories are now coming out, his are lost.  My step-father, Peter Macfarlane, served with the First Cavalry in the South Pacific, as part of MacArthur's island-hopping. I got stories from him the day we visited the MacArthur Memorial in Norfolk, Virgina. There was island-hopping up close and personal…along with a not-very-flattering portrait of Douglas MacArthur. My father-in-law Earle Moran served as a pilot trainer in both Africa and then in India, training pilots to fly over The Hump. Those stories we heard the time we took him to the Pima Air Museum in Tucson, where there was a replica of the trainer he used.
War movies used to hold a fascination for me because of the underlying story and history. The Longest Day (the 1960s version) really showed how close we came to losing the whole invasion. I showed the film to my American History class in 1994, and in retrospect years later, we were even luckier in the invasion. There is some great historical writing out now that probes many of these events in great detail. Recent reads: The Burma Road, which was particularly interesting, given my father-in-law trained pilots, and an in-depth look at the actual bridge over the river Kwai. Shaara's first in his trilogy about WWII, The Rising Tide, is an incredible story of the battle for Africa and Italy, with information that was never in any of my history books, including Eisenhower's moral dilemma about changing invasion plans for Sicily and Churchill's naked swim in the Mediterranean. And just recently I finished Fall of Giants, the first in the Century Trilogy by Ken Follett – an amazing picture of the absolute folly of World War I.
This is not a day for sales, but rather for parades and thank-yous to all our veterans and active-duty personnel. And we owe those dying veterans a promise to always remember what they did, and reading is a way to keep those stories alive.

I am so enjoying getting to know my fellow artists on the Textile and Fiber Art List. There is such a wealth of talent on this list – over 450 artists from 35 countries. And the list keeps growing! If you are at all involved in fiber and textiles, you owe it to yourself to belong to this growing, important organization. We'll just be getting better and better! Here goes some new members:

From Beryl Moody: "I'm a weaver, spinner, dyer and knitter and use the natural beauty of my surroundings on Banner Mountain (my home) as inspiration for my work.  My handwoven and knitted works are all one of a kind and I often use yarns spun and dyed by me in my creations. I design  my own weaving designs with computer software and then translate that design to the loom in colors and textures that are unique to each piece I weave. Each year I take on new challenges to explore  new aspects of fiber art.  I find that this keeps me thinking in new directions and keeps my work from becoming static." Banner Mountain Textiles

From Barbara Harms: "Coming from an art background, I was attracted to the colors and textures of fabric.This drew me into the world of quilting. I loved every step in the process. In time my inner artist began to emerge.I missed the complete freedom of expression and creativity that art affords.Quilting is an art form. Still it does have it's limitations. I found inspiration from the many quilt and fiber artists who pushed the boundries which separates art and quilting, creating a new art form. I began to experiment as well. Silk painting could be called the backbone of my work.That's the starting point.After I have dyed or painted my silk, the result generally determines the direction I will go with this piece.With the backdrop in place, I begin to build layers of color and texture,using applique, thread-painting and quilting. I love using the traditional techniques of quilting in a non-tradtional way to create a contemporary art quilt.I have the best of both worlds and I'm able to satisfy my need for creative expression. It's my goal to keep expanding my expertise in new areas, be fearless and try new things keep my work fresh." Barbara Harms Fiber Art

From Barbara McKie: "My work tends to be grouped in several themes: nature, particularly floral and birds with landscapes, but also other animals including people, often with a whimsical element, and abstraction with surface design elements are often included. I combine all types of fabric manipulation: painting with dyes on fabric, and disperse dye computer transfers, shibori, immersion died fabric, and more recently thread painting. I often include trapunto in my work. Almost all of my work is for sale, and I have many more pieces on my website www.mckieart.com I also do commissions. All of my work consists of white fabric that I have manipulated in some way to create the design, and most works contain computer imagery from my garden or from my travels based on my own photography printed on polyester fabric. I like to combine realism with abstraction in many of my pieces." Barbara McKie

From Barbara Olson: "Milestones in my career are having my piece "In The Beginning" chosen as one of the best 100 American quilts of the century. Another is the book I authored "Journey of An Art Quilter" being published. I present art quilt workshop and creative development lectures. " Barbara Olson

From Abit and Catherine: "Textile smitten (treasure hunter + global nomad designer/writer) = a creative force for bridging cultures. Together we combine our talents into Bazaar Bayar, a workshop in Istanbul's Old City, to support local unsung artisans: women who still weave, knit, and crochet in the traditions of timeless Turkish handcrafts. Our mission:
Saving 'endangered' handmade textiles,
Reviving + reinterpreting disappearing handcrafts,
Employing local women artisans,
Promoting cultural exchange between Turkey + our global visitors. Bazaar Bayar

Enjoy, and be sure to visit the list any time you want – there are a lot of artists to admire!

I definitely have work in progress…I just never manage to get it up on a Wednesday….so here goes anyway. I finished my table topper for my bed stand, and I was really pleased with how it turned out. I used ideas from the October and November FMQ challenges. First time I used a stencil when I wasn't hand quilting, and I tried all kinds of techniques, including a not-really-successful trapunto, but I'm learning. Both table toppers are bound in the same purple, even though the designs are totally different on both of them.
This is hubby's topper.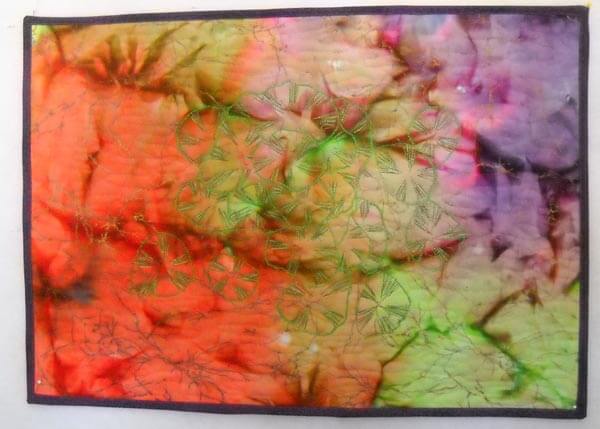 From Last month: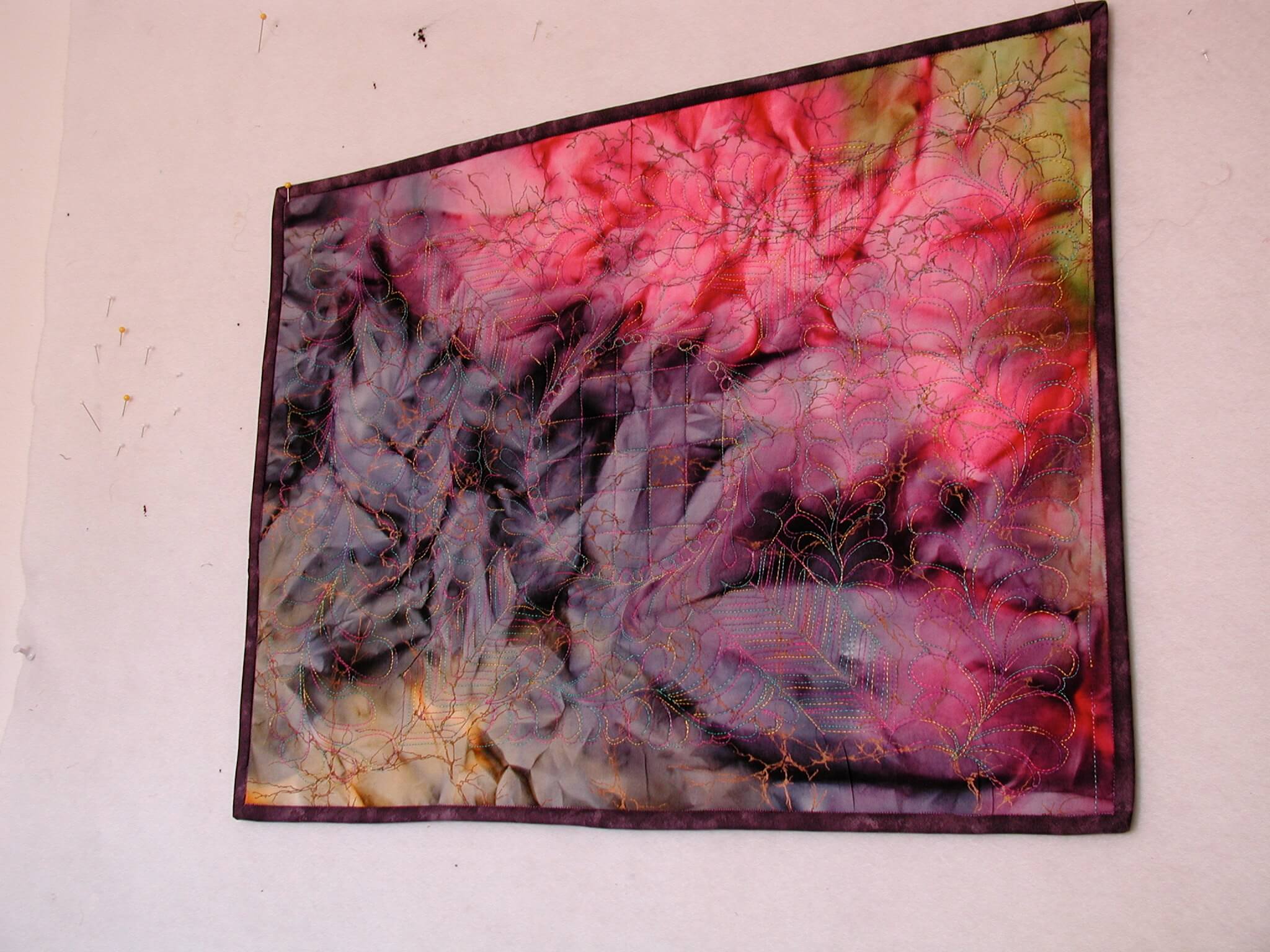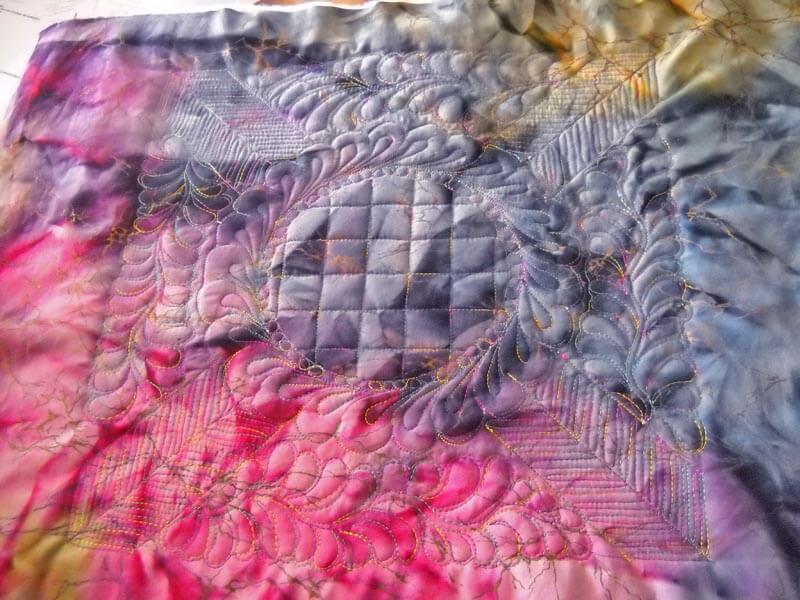 I was very pleased at how it worked out. My first experiment with water-soluble thread was somewhat successful. But the amount of free motion I managed to do really surprised me. We still have two dresser scarves from the same set of fat quarters. I have an idea for hubby's using some of the techniques I've seen in Diane Gaudynski's book, but that will have to wait till after the holidays. I am still working on the last table runner for my second mom, due next week in time for Thanksgiving, so that's the next priority.
However, I had to take some sewing time strictly for myself. I took this ten-plus-year-old quilt apart late summer, and I finally am getting to redoing it for the holidays, plus turning it into a new tutorial for quilting marbled fabric, this time the nonpareil pattern, a very traditional marbled design. It was just quilted in the ditch and looked really blah…..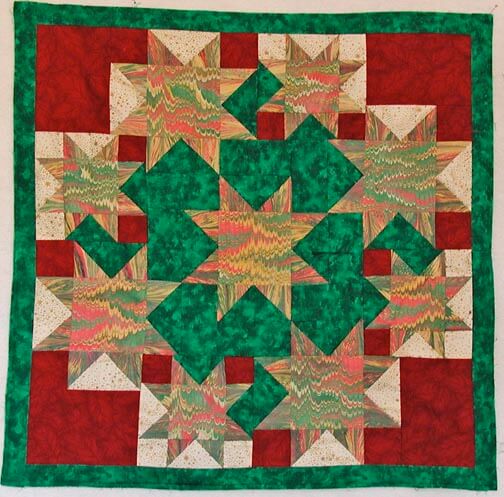 Now I have some photos of quilting the marbled fabric in the center of each of the stars. I really want them to pop out.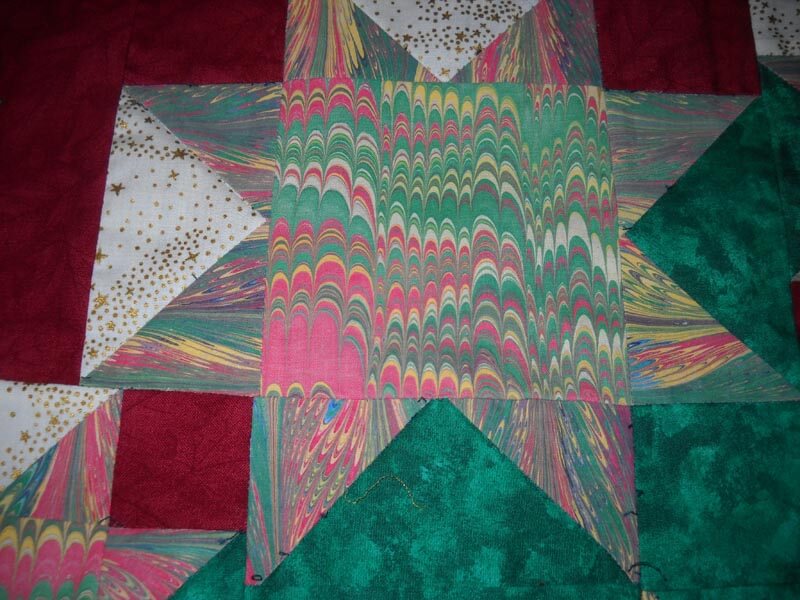 I've just started quilting the center of the star.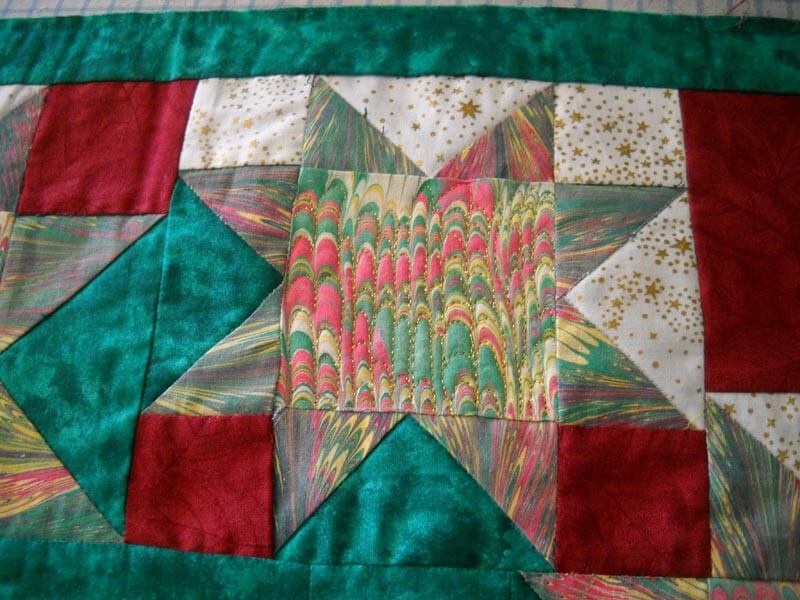 I've got the centers of the stars done now, and I am doing micro-stippling in all the green. Going pretty fast, which bodes well for getting the tutorial completed! Hopefully more time tomorrow….

What a find on the Textile and Fiber Art List! Meg Black, from Massachusetts, creates paintings from paper. One page on her blog describes this painstaking process, and it is absolutely fascinating. You would think these pieces had been painted from scratch! Her bio indicates she is "one of a handful of painters working in this exciting medium, something of a pioneer, internationally recognized by galleries and collectors. Her focus on nature and the environment yields stunning landscapes, seascapes, New England scenes and garden views." Just take a look at a couple of her pieces: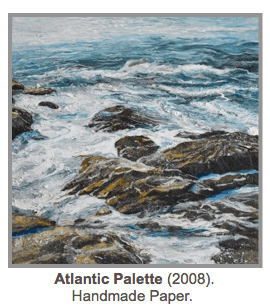 This one is so realistic and reminds me of the Atlantic near the New Hampshire shoreline. Now I love lily pads, and I love collections, so this next is absolutely perfect for me: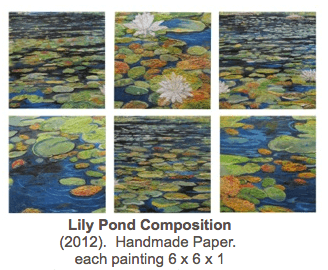 Meg also does abstracts, and the colors are intriguing.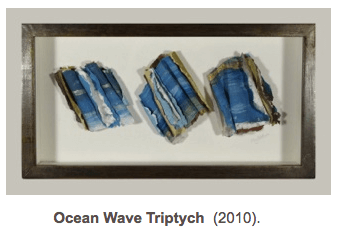 You also can view a tour of Meg's studio:

Now the rest of her profile is available for you to peruse. Some amazing eye candy from Meg Black!

Once again I am playing catch-up with blogs – Waaaayyyy behind! But here's some goodies.
Absolutely incredible ballet/gymnastics – spectacular moves!

From Origami Joel comes some new amazing masks – and….they're for sale!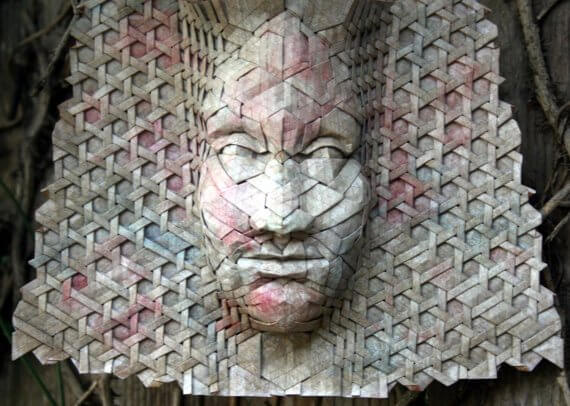 You historians and geographers – and especially photographers – will enjoy this unique look at the United States – across the 40th parallel. Interesting project!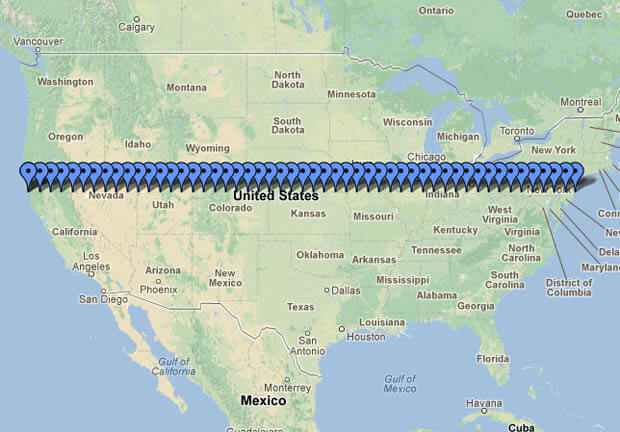 Tulle is more than tutus….."Instead of painting with paint, British artist Benjamin Shine creates his portraits with tulle — you know, that netting fabric that you see on various gowns or tutus. Shine takes a single piece of tulle and proceeds to pleat, iron, and manipulate it into these hauntingly realistic portraits full of light, shadow, and dimension."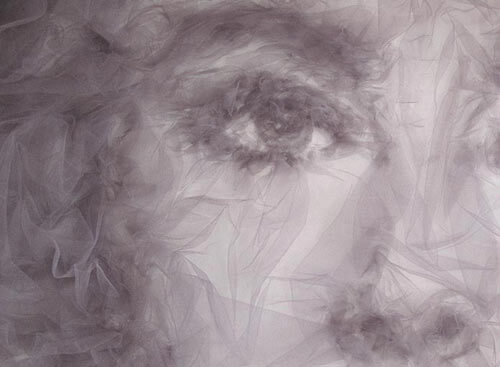 In light of the new James Bond movie Skyfall opening this week, here's a classic Bond peek with the ultimate Sean Connery….no pic, because that would ruin it – you have to click!
A collection of Kurt Vonnegut letters reveals this one about war and peace – an interesting commentary, given life today. From Letters of Note: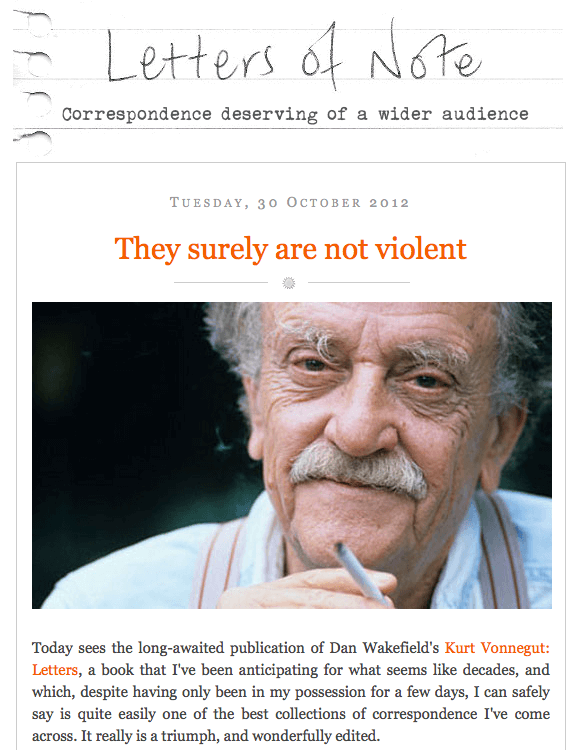 From Handmadeology comes 10 Awesome Reasons to Buy Handmade Gifts This Year.
"5. You're helping the environment.  It's always a nice feeling to 'go green' isn't it?  Handmade items aren't made in a waste-producing factory and shipped halfway around the world using fuel and energy.  Buying handmade (especially really locally) can greatly reduce your carbon footprint on the world."
Patterned paint rollers – who knew? These are really cool!
I LOVE LOVE LOVE Vi Hart, recreational mathematician, and I use her videos regularly in my college algebra class. Here's a cool Halloween one….a few days late…..
And finally, Google Doodles of 2012…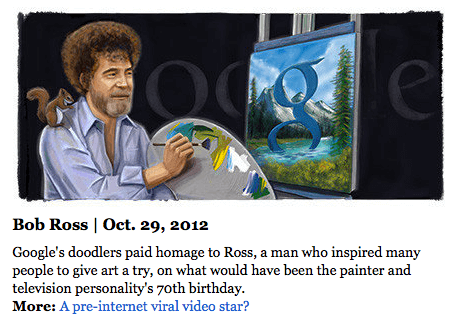 Have a great week!

So it is the end of Monday, and I am slowly getting things done in marketing. The last two weeks haven't been incredibly productive – things have gotten done if they have had definite deadlines. Otherwise I have been plodding along, thinking about things to do, but that's as far as it went. Which is why this article from Dumb Little Man hit home. Sometimes it just seems like there is a huge roadblock in your way – in this case, an icebereg.

"Icebergs can be deceiving, because what you see above water level is only the visible part of it. However, in some cases the iceberg could be a huge ice mountain, where the majority of its size is hidden underwater. Do you now see the connection between a iceberg and those certain types of tasks on your to do list? The task may look insignificant outside, but there is so much more to it than you think. It's the hidden part that fools us into underestimating a task and promises an unrealistic optimistic timetable for finishing it."
I think making my lists sometimes turns into an iceberg….I am still playing catch-up with to-do's from four weeks ago.
To balance this article is another one from Dumb Little Man about balance.
4. Give yourself mini-breaks whenever you can.
8. Allow yourself the freedom to say "no."

So I'm considering the last two weeks a mini-break….that's my story and I'm sticking to it!

I'm really tired, and I think I realized today I had to slow down and take it easy. So today has turned out to be more quiet. I've really wanted to nap, but I'm teaching tomorrow morning, and if I nap now, I'll have trouble falling asleep, and then I'll be even more tired tomorrow morning when it's time for algebra. So I bought a new book for the iPad (Barbra Streisand's biography) and stretched out on the couch.
I am SO tired of political ads, which are getting nastier and nastier. This is the first presidential election that I have contributed money to, and I will be SO glad when it's done…it's been going on for two years already.. It's ugly, ads are ugly, people are lying all over the place, and not once has global warming been mentioned in this election, as we deal with the super storm Sandy.
Today was one of those days I had to remind myself I'm retired. I've done lists for the last four weeks. This week's list is definitely shorter, but there are still projects that need to be finished. Hey, it'll happen when it happens. The pattern will get written when it does.
The biggest issue has been serious eye strain…both in the eye that doesn't work anymore and the good eye. I evidently can't do some of the really close sewing (the ugly white polyester project that I am close to finishing) because I can't see for several hours afterwards. Not only that, I bled on the white polyester…..So I've figured out a way to finish the project by just making it somewhat smaller. I still have lots of sewing in me…I'm evidently going to need to watch the type of project I take on.
And I'm slowly starting walks around the block again, and doing some standing yoga poses, as the leg is FINALLY healing. This has been extremely frustrating, as I was doing an hour of yoga each day. Nothing in almost four weeks.
So what happens this week happens. Little by little I will get the website changes done. I'll slowly work on projects, play some more solitaire, read some more books, visit with friends, and generally take it easy.

When we started marbling, we were hooked from the very first piece. The problem was…what do we do with the fabric? Each piece was so gorgeous it was hard to cut into it. We knew we had to get over that mindset. Folks consistently asked, "What do you do with the fabric? I don't know how to use it." Confession time – I wasn't quite sure either. I saw a book and thought marbled fabric would look cool. Now it was "put up or shut up."
I was a beginning quilter with virtually no good color sense…that was hubby's field. I figured black goes with everything, so my first quilt was an attic window pattern.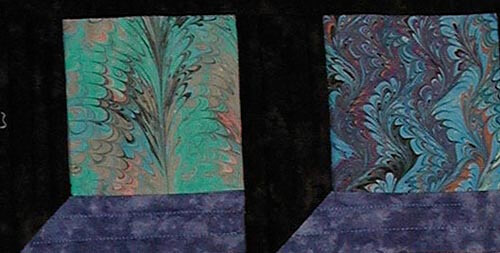 This was a nice way to show off smaller pieces of marbling, but I had to stretch further. It took a number of years before I stopped being afraid of any color except black. I started a Block of the Month, using blocks from Judy Martin. I became more daring…this time it was not black…..but other solids. I built the designs on the colors in the marbling. My January block had a definite "coolness," so I looked for solids with some texture that would work. I started to expand design ideas and felt that traditional blocks could be the key to using these fabrics.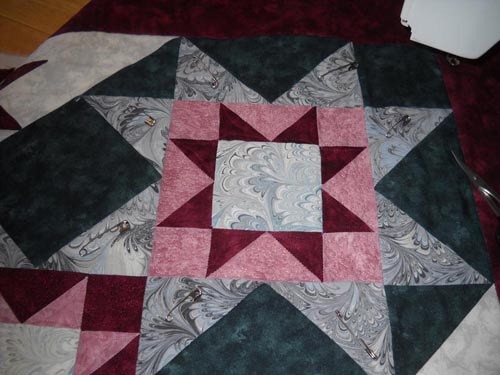 Now another confession…..when I first started doing quilting, I was pretty much "stitch in the ditch"….with metallic threads, no less. The quilt above is 12 years old, and I took it apart (oy) and used my newly acquired FMQ skills. I didn't stitch the marbled blocks, as I wanted them to stand out.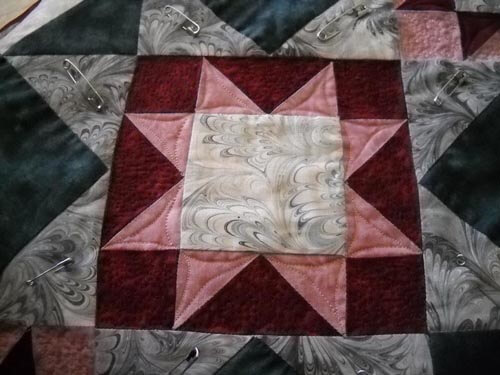 The completed quilt – marbled fabrics within traditional blocks. You can read more about the actual quilting here.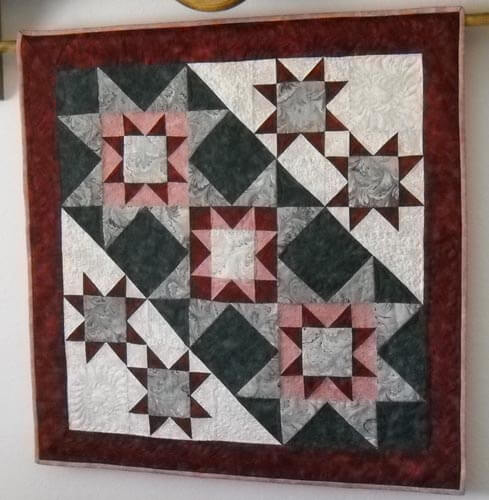 I was hooked on finding some great traditional blocks that could spotlight marbling and go together harmoniousl. Summer……..I had some great neon orange cotton, a nice piece of Moda Marbles, but I needed additional fabrics so the quilt wasn't overloaded with green. I stretched with the print fabrics I added to complement the marbled fabrics.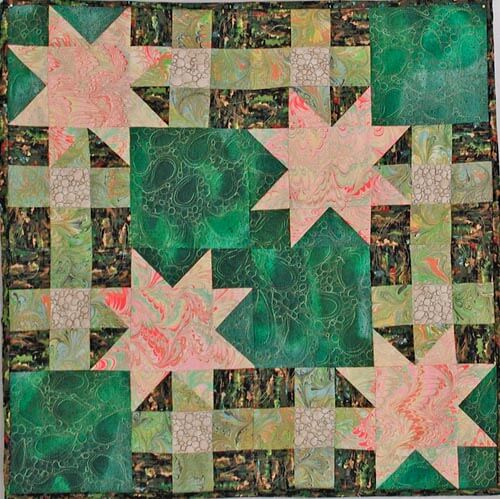 There's lots of machine quilting throughout, but the marbling has been left on its own. (I also took this quilt apart…. kind of obsessive. But as quilters, we KNOW what we want. More about the quilting here).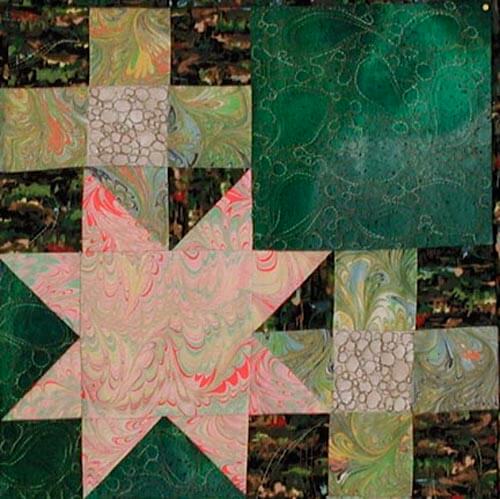 At this point, I had a great piece of marbled fabric that said "I want to be fish." I found a traditional block that could be used as fish. Thus the "fish quilt" was born (you can read about that quilting here). This time I quilted the marbled fabric by following the lines of the pattern and used stitches from my workhorse Bernina.
The completed quilt –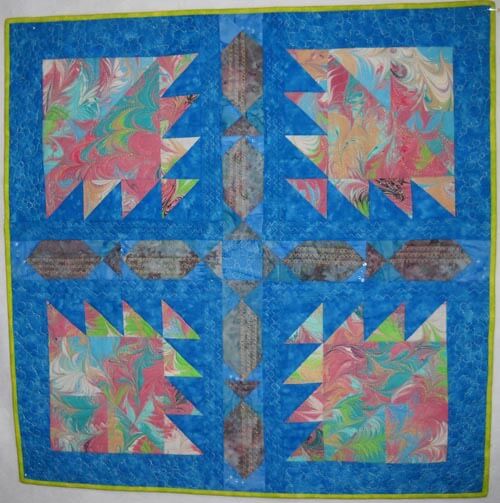 I started getting very bold – it never occurred to me to just quilt the marbled fabric itself. This was a major breakthrough. Traditional is fine, and I still work with traditional patterns, but quilting the marbled pattern gives a completely different look to a quilt. This quilt, "Nature 1: Rock Garden," became my first quilt accepted into a juried show, "Expressions in Textiles." It is very zen-like, and the quilting emphasizes the rock garden and sand.

Go traditional or go contemporary. Don't be afraid of the marbled fabrics. They can be the spark that makes your quilt.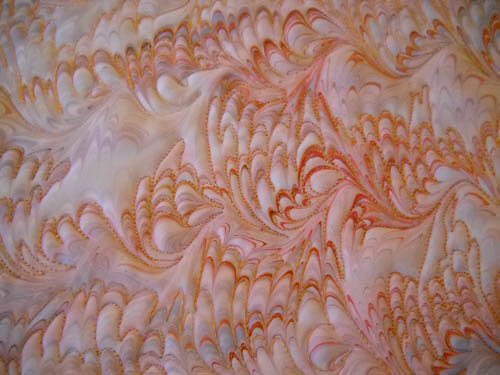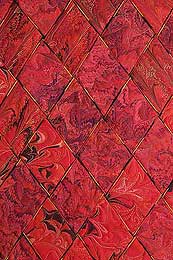 SO….I was awake early morning composing the start to this small rant. Yesterday a former retired colleague posted that he, the art teacher,  had subbed for a math teacher and within five minutes had convinced all the students that algebra was pointless in their lives. My quick Facebook comment was something like "oh, so NOT true…."
As I pondered this during the night, I thought of a bunch of things. That math teacher who has struggled all year trying to convince most of the students that algebra is worthwhile just had his job made so much harder. If a math teacher subbed in an art teacher's classroom and said "why do art because it'll never make you any money," he/she has effectively destroyed a lot of budding artists.
Kids listen to what adults say. Now I'm coming at this rant from both angles. I teach college algebra one morning a week at The Art Institute of Tucson. Art and Math, so there. I really work at developing mathematical examples that are applicable to adult students, many of whom see no point to college algebra. So let's take a look at the practical applications of algebra and all its rules in real life.
1. Order of operations (PEMDAS): if you're an artist, you don't pick out your matting before the painting is done. If you're a chef, you know certain recipes HAVE to be done in a certain order or you ruin the dish. In real life you don't put your underwear on last. Life is governed by some basics, and that's what order of operations is all about. This principle teaches you to look for and use order. If you're designing a video game or a movie, a story board is pretty darn important. Some things have to happen first before others.
2. Algebra teaches you to think: boy, do students hate this one, but it's true. There is order in life, and algebra is an exercise that gets us to see what we have to do first, second, and so on. Solving equations is all about thinking through the problem and following a set of steps. Reading directions is much the same (even if you're like my hubby and try to intuit what comes first….)  Laying out a sewing pattern for cutting is thoughtful. If you think of a menu for an event as an equation, you realize that you have to proceed through the preparation pretty thoughtfully.
3. Combining like terms: think about recipes and ordering. One recipe calls for three cups of flour, another for 2 cups of flour, and the third one just a couple of tablespoons. Do you order each separately? Hopefully not, because that would be tedious and time consuming and probably not cost effective. That's what combining like terms is all about. 3A + 5B + 2C = 240 could be  your supply order and total amount for an event, an art project. Think about planning your art budget for the year for your classroom. You are ordering construction paper….you break it down to amount of packages of each color needed, and then you end up combining all the construction paper before going on to think about your paints. Then you total everything for the final amount. Combining like terms….
4. Exponential functions: recognizing these functions is pretty darn important if you are buying a car, a house, or medicine, just to name a few.
You better hope your pharmacist understands how long certain meds stay in your bloodstream before you have to take a new dose. Or…do you understand just how much you are paying in a car loan per month (which is linear) and how the time of your loan affects the value of your car (exponential). And if you want to win the big lottery……
5. Quadratic functions: aside from the fact that the makers of Angry Birds are making a small fortune using quadratic functions to create a game, anyone who has done anything in sports will recognize that a golf swing, a basketball shot, a baseball swing, a forward pass with recognize the inevitable parabola created.
You better hope your professional sports coach understands the equations that will improve your abilities.
So just a few examples……I could go on, but hopefully I've made a convert or two. And…just because…here's a classic Abbot and Costello routine to show just how easily math can be misunderstood…..

May the Algebra Force be with you……….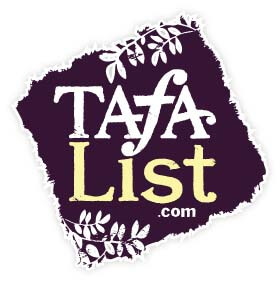 I have so enjoyed doing these posts each week. I get so inspired by color and design from the over 450 artists on the TAFA list…..and I've only been through 20 artists! And now, Rachel, our list mom and guiding light, has taken photos from us and set up a TAFA gift store on Zazzle. Gorgeous stuff!! More items going up all the time.

And now some more artists…..

"The mission of Zeni Design Studios is to create simple designs using luxurious and sometimes unexpected combinations of textiles that my customer will enjoy for many years to come. As a result, all of my designs have the customer in mind throughout the design and fabrication process. Environmental Commitment – In an ongoing desire to respect the environment, when available, organic, up-cycled, environmentally friendly and socially responsible materials are used. " Zeni Design Studios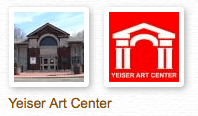 "The Yeiser Art Center, founded 1957, is a non-profit visual arts gallery located in the historic Market House in downtown Paducah, Kentucky. Exhibitions and events organized by the Yeiser are designed to serve citizens of and visitors to our region and feature quality works by established and emerging artists. Our permanent collection, exhibited periodically, is at the core of our educational mission to provide a variety of visual arts experiences to students of all ages." Yeiser Art Center  This is a must-visit for our trip east next summer!

"I've been tatting over 30 years, and designing and selling tatted jewelry since 2004. Magazine articles featuring my tatted jewelry have appeared in Bead&Button (April 2012) and Belle Armoire Jewelry (Winter 2009). I am the author of the book Tatted Jewelry published 2011 by Annie's Attic, as well as 2 self-published books: Up and Tat 'Em (2010) and Boutique Tatting (2008). I teach an online Shuttle Tatting course at http://www.craftsy.com/shuttletatting and hope to help many people learn to tat. " Yarn Player

"Inese Liepina graduated from the School of the Art Institute of Chicago with a Bachelor of Fine Arts degree in 1980. Inese relished her years at SAIC and attempted to learn techniques in as many disciplines as possible. Majors were in fiber/fabrics and ceramic sculpture. Inese has explored glass blowing since 1991 while working as a fashion, textile, and interior designer. In the late 70's SAIC emphasized originality along with an mentality of "breaking the rules" in art. This influence follows Inese in all her work, and she studied glassblowing technique only to learn how the rules can be broken to fit her ideas. " Wrapture by Inese

"Like so many others, I was brave and comfortable with my creativity when I was younger, but misplaced that understanding as I became an adult. A diagnosis of cancer re-ignited my passion through a wonderful program called Art as Medicine, offered by the Cross Cancer Institute to patients, health care professionals, and their supporting friends and family. I once was a professional musician, and have re-discovered my love of singing through the vocal music program, but also my love of creating things with my hands. I am very involved now in building a cancer wellness and support facility called Wellspring Edmonton that will supplement our overburdened cancer care system, and where I hope to help others touched by cancer to express their feelings through arts-based programs. " Wooly Boulevard
Enjoy! More next week……

An interesting web week…watched a lot of humor on YouTube, as well as a lot of math videos for my algebra class. Here's one on exponential functions in real life – earthquakes.

A tour of the Google Data Center – colorful, just like the logo!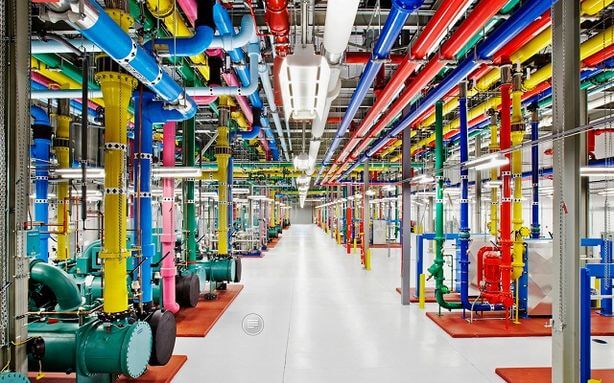 How cool are these! From Alisa Burke – stone sugar skulls!!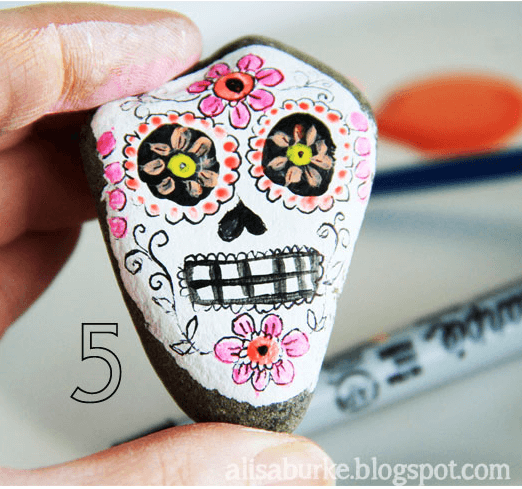 This from Letters of Note is heartbreaking. A reminiscence of the Pam Am explosion over Lockerbie, Scotland.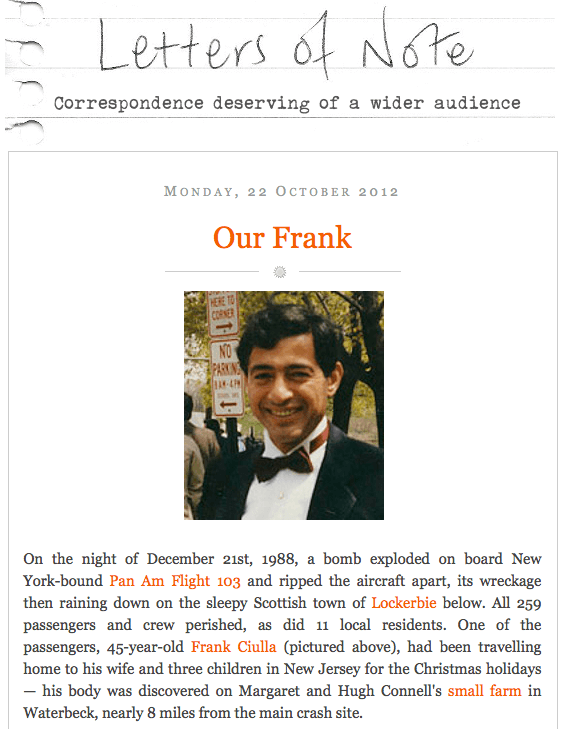 Interested in education issues? Harriete talks about a show opening that deals with standardized testing. If you are at all familiar with the bell curve, you'll appreciate one of the art works.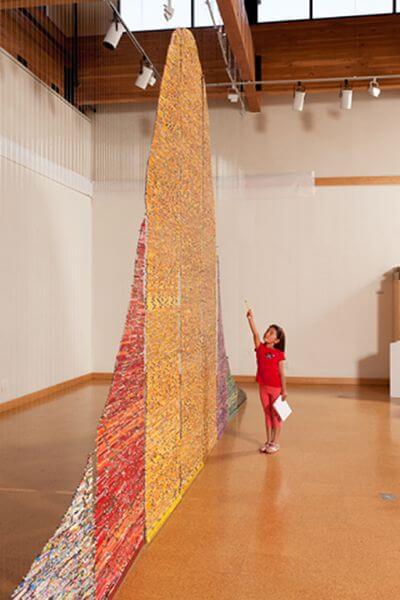 This juggling is fabulous!!!! One ball, who knew?
A whale of a tale, from the Great Whale Conservancy – beautiful story.

Put Johnny Carson and Dom DeLouise together, along with some raw eggs, and it's just hilarious! They don't make 'em like this any more!!

If you are not familiar with Design Seed, check out the interesting color combinations – some colors I would never have thought to put together.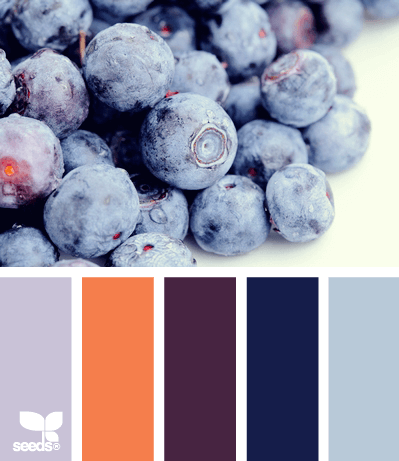 And finally, if you haven't visited Craft Gossip, you need to put it on your lists. Posts every day, and then some! Lots of great craft ideas to try, especially for and with kids.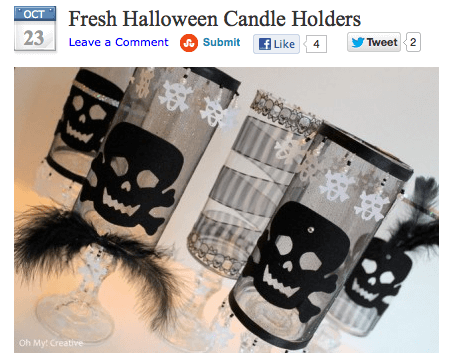 That's it for this week. Send along great links that you find out there on the web!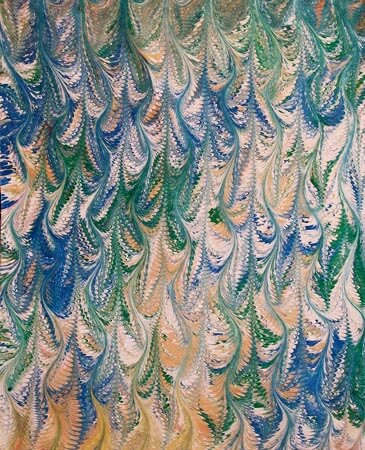 A definitely busy week! I've been list-making for four weeks now, trying to keep track of everything that HAS to be done, NEEDS to be done, and WANTS to get done! I finally had to admit that I can't take the Craftsy class with Cindy Needham I want until after the first of the year, because there are too many things going on that need to be finished up by the beginning of December.
Etsy has been selling well, and we need to get a LOT more fat quarters done and in the shop. The website should undergo some major revisions this week, and I'll finish all the little cosmetic things I still need to do….pictures, descriptions, order form…..I get REALLY picky when it comes to having every possible loose end covered. EBay has also finally picked up, after a nonexistent summer. And we need more remnants for that site.
Craft Gossip ran our tutorial, and the number of newsletter subscriptions jumped. The newsletter will be going out on Sunday this month – trying a new delivery date to see if the "open ratio" is better. We have a guest post with C&T Publishing on Friday, full of pictures using marbled fabrics in quilts, both contemporary and traditional. Still have a few things to finish up on that post. We had an inquiry from a major magazine about fabric, so we worked on samples over the weekend and will get them in the mail tomorrow, along with notes about the fabrics.
Finally got a thread order done, and I should have a bunch of new threads for a couple of new projects by Friday. I need to put the binding on my bed stand runner, as the quilting is done for this month's free motion challenge. I need to do another blog post for Handmadeology, this time on the importance of having product available whenever you do a demo. Might seem like basic knowledge, but we did a lot of years of demos without bringing anything to sell!

I am having so much fun looking through the profiles on The Textile and Fiber Art List. It is pretty amazing the collection of world-wide artists and the work everyone is doing. The wealth of talent is so worth spending time admiring the art.

"Independent textile artiste Ariane Mariane creates "fiber art to wear" in her French atelier near Paris. She makes outstanding and eco-friendly garments and accessories of high quality.
Each item is handmade mostly by nuno felting. Only the smoothest merino wool, finest fabrics (silk, linen, and cotton) and best fibers are employed.
Her joyful line of unique and one of a kind pieces are meant to dress unique, special and individual women – women for whom fashion is an art and a statement." ArianeMariane

"I am a Canadian artist in Calgary, Alberta, working primarily with textiles. I'm curious, eccentric and just a little opinionated. Surrealist in thought, Fauvist at heart, eclectic, explorative and absurd, I use hand and machine techniques to illustrate idiosyncratic stories and integrate hand dyed and "found" fabrics in my work.I am learning to respectfully collect a history with stitch, incorporating meaningful text and a Slow Cloth philosophy, believing that personal expression is instinctual when you listen to yourself truthfully. I am fascinated by the workings of the human body, and the microscopic world, interpreting them in unconventional ways." Arlee Barr

"I began to work with fibre in the 80's (painted fabrics), and, when I was taught to crochet, toward the end of that decade. After a basic lesson in making chain looped crystal pouches, I taught myself,
thru learning other stitches, and made my first hat by accident. Friends and customers, at my weekly market stall of Hand Painted clothes, were soon requesting me to make them a similar hat. And so I became a Beaniologist be default……… I have since become a regular contributor at The Alice Springs Beanie Festival, in Central Australia every June, which is quite cold in our winter. Once a travelling nomad around this country, I am now making other fibre creations, more suitable to this sub-tropical region on the east coast of Australia, just south of Brisbane, Queensland. I would love to connect with folk in the Northern Hemisphere, where my thermal hats would be ideal. I am spending time needle felting landscapes onto evening stoles and other wearable or useable items. I am passionate about nature and live in a spectacular extinct volcanic caldera, where the views and weather inspire me to create." ArtNomadix

"When I was 17 years old I discovered someone weaving on an inkle loom. Fascinated, I set out to learn this craft. The local library had a book which included plans for building a loom. My father helped me make one and off I went. Decades later, I am still weaving on inkle looms. Blogging gives me the opportunity to share my weaving adventures. Etsy is a great community of handcrafters and artists of all varieties and has been a wonderful outlet for selling my work and meeting other creative folks." A Spinner Weaver

"In my past life I was an art quilter. Now I am a web and graphic designer that likes to be around other artists. I create unique, functional websites, custom designed and hand-built with clean XHTML, CSS and Flash. All my websites are fast-loading and search-engine friendly that impress visitors. Aside for web design I also specialize in graphic design for print creating company logo and identity packages, advertisements, book covers and layouts and brochures. I have had working experience in this field for four years. Visit my website to see my work." Aynex Designs
Enjoy your perusing of all these talented folk!