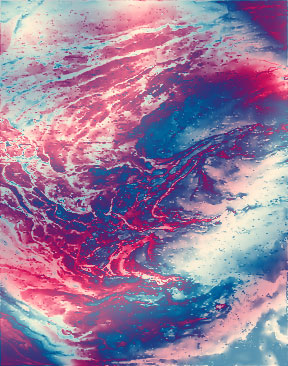 Veteran's Day is always a somber day for me, as it should be. When I first learned about November 11, it sparked my reading of historical fiction about the wars the United States has been in, and that interest continues to this day. At age seven or eight, it seems to me I began to understand that my father had served in something called the Merchant Marine during World War II.  Dad never said much – if anything – about his service. I have a few pictures from that time: dad on a ship in waters off India, a copy of his passage home from Jerusalem, but mostly his love of the book HMS Ulysses by Alistair MacLean. That was the closest I came to hearing about the Murmansk-Archangel run by merchant ships.
Dad's best friend, Fred (James) Smith served in a tank battalion in France. Again, I never heard any stories. It just wasn't something you asked about, and my dad died at the very early age of 49, so as these stories are now coming out, his are lost.  My step-father, Peter Macfarlane, served with the First Cavalry in the South Pacific, as part of MacArthur's island-hopping. I got stories from him the day we visited the MacArthur Memorial in Norfolk, Virgina. There was island-hopping up close and personal…along with a not-very-flattering portrait of Douglas MacArthur. My father-in-law Earle Moran served as a pilot trainer in both Africa and then in India, training pilots to fly over The Hump. Those stories we heard the time we took him to the Pima Air Museum in Tucson, where there was a replica of the trainer he used.
War movies used to hold a fascination for me because of the underlying story and history. The Longest Day (the 1960s version) really showed how close we came to losing the whole invasion. I showed the film to my American History class in 1994, and in retrospect years later, we were even luckier in the invasion. There is some great historical writing out now that probes many of these events in great detail. Recent reads: The Burma Road, which was particularly interesting, given my father-in-law trained pilots, and an in-depth look at the actual bridge over the river Kwai. Shaara's first in his trilogy about WWII, The Rising Tide, is an incredible story of the battle for Africa and Italy, with information that was never in any of my history books, including Eisenhower's moral dilemma about changing invasion plans for Sicily and Churchill's naked swim in the Mediterranean. And just recently I finished Fall of Giants, the first in the Century Trilogy by Ken Follett – an amazing picture of the absolute folly of World War I.
This is not a day for sales, but rather for parades and thank-yous to all our veterans and active-duty personnel. And we owe those dying veterans a promise to always remember what they did, and reading is a way to keep those stories alive.