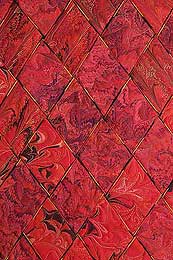 SO….I was awake early morning composing the start to this small rant. Yesterday a former retired colleague posted that he, the art teacher,  had subbed for a math teacher and within five minutes had convinced all the students that algebra was pointless in their lives. My quick Facebook comment was something like "oh, so NOT true…."
As I pondered this during the night, I thought of a bunch of things. That math teacher who has struggled all year trying to convince most of the students that algebra is worthwhile just had his job made so much harder. If a math teacher subbed in an art teacher's classroom and said "why do art because it'll never make you any money," he/she has effectively destroyed a lot of budding artists.
Kids listen to what adults say. Now I'm coming at this rant from both angles. I teach college algebra one morning a week at The Art Institute of Tucson. Art and Math, so there. I really work at developing mathematical examples that are applicable to adult students, many of whom see no point to college algebra. So let's take a look at the practical applications of algebra and all its rules in real life.
1. Order of operations (PEMDAS): if you're an artist, you don't pick out your matting before the painting is done. If you're a chef, you know certain recipes HAVE to be done in a certain order or you ruin the dish. In real life you don't put your underwear on last. Life is governed by some basics, and that's what order of operations is all about. This principle teaches you to look for and use order. If you're designing a video game or a movie, a story board is pretty darn important. Some things have to happen first before others.
2. Algebra teaches you to think: boy, do students hate this one, but it's true. There is order in life, and algebra is an exercise that gets us to see what we have to do first, second, and so on. Solving equations is all about thinking through the problem and following a set of steps. Reading directions is much the same (even if you're like my hubby and try to intuit what comes first….)  Laying out a sewing pattern for cutting is thoughtful. If you think of a menu for an event as an equation, you realize that you have to proceed through the preparation pretty thoughtfully.
3. Combining like terms: think about recipes and ordering. One recipe calls for three cups of flour, another for 2 cups of flour, and the third one just a couple of tablespoons. Do you order each separately? Hopefully not, because that would be tedious and time consuming and probably not cost effective. That's what combining like terms is all about. 3A + 5B + 2C = 240 could be  your supply order and total amount for an event, an art project. Think about planning your art budget for the year for your classroom. You are ordering construction paper….you break it down to amount of packages of each color needed, and then you end up combining all the construction paper before going on to think about your paints. Then you total everything for the final amount. Combining like terms….
4. Exponential functions: recognizing these functions is pretty darn important if you are buying a car, a house, or medicine, just to name a few.
You better hope your pharmacist understands how long certain meds stay in your bloodstream before you have to take a new dose. Or…do you understand just how much you are paying in a car loan per month (which is linear) and how the time of your loan affects the value of your car (exponential). And if you want to win the big lottery……
5. Quadratic functions: aside from the fact that the makers of Angry Birds are making a small fortune using quadratic functions to create a game, anyone who has done anything in sports will recognize that a golf swing, a basketball shot, a baseball swing, a forward pass with recognize the inevitable parabola created.
You better hope your professional sports coach understands the equations that will improve your abilities.
So just a few examples……I could go on, but hopefully I've made a convert or two. And…just because…here's a classic Abbot and Costello routine to show just how easily math can be misunderstood…..

May the Algebra Force be with you……….
Okay, you're probably thinking – math? I'm done, no need to read further. But I gotta tell ya, this new lesson by myjanee.com for Photoshop starts us out reading some information about scanners. And now I not only understand pixels (among other things), but the use of the powers of two and RGB and creating the millions of colors available is absolutely fascinating. None of this would have made sense to me even 10 years ago, but as I teach and learn more math, I begin to see it everywhere. I just had no idea there was so much of it within the program itself. I shouldn't be surprised, because computer programming is all mathematics, but actually seeing it – and having it make sense – is just too beautiful.