Posts Tagged 'Yarn Player'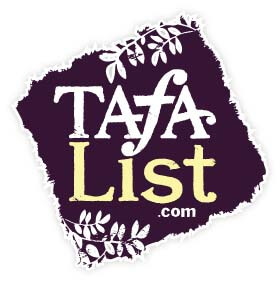 I have so enjoyed doing these posts each week. I get so inspired by color and design from the over 450 artists on the TAFA list…..and I've only been through 20 artists! And now, Rachel, our list mom and guiding light, has taken photos from us and set up a TAFA gift store on Zazzle. Gorgeous stuff!! More items going up all the time.

And now some more artists…..

"The mission of Zeni Design Studios is to create simple designs using luxurious and sometimes unexpected combinations of textiles that my customer will enjoy for many years to come. As a result, all of my designs have the customer in mind throughout the design and fabrication process. Environmental Commitment – In an ongoing desire to respect the environment, when available, organic, up-cycled, environmentally friendly and socially responsible materials are used. " Zeni Design Studios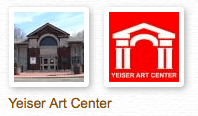 "The Yeiser Art Center, founded 1957, is a non-profit visual arts gallery located in the historic Market House in downtown Paducah, Kentucky. Exhibitions and events organized by the Yeiser are designed to serve citizens of and visitors to our region and feature quality works by established and emerging artists. Our permanent collection, exhibited periodically, is at the core of our educational mission to provide a variety of visual arts experiences to students of all ages." Yeiser Art Center  This is a must-visit for our trip east next summer!

"I've been tatting over 30 years, and designing and selling tatted jewelry since 2004. Magazine articles featuring my tatted jewelry have appeared in Bead&Button (April 2012) and Belle Armoire Jewelry (Winter 2009). I am the author of the book Tatted Jewelry published 2011 by Annie's Attic, as well as 2 self-published books: Up and Tat 'Em (2010) and Boutique Tatting (2008). I teach an online Shuttle Tatting course at http://www.craftsy.com/shuttletatting and hope to help many people learn to tat. " Yarn Player

"Inese Liepina graduated from the School of the Art Institute of Chicago with a Bachelor of Fine Arts degree in 1980. Inese relished her years at SAIC and attempted to learn techniques in as many disciplines as possible. Majors were in fiber/fabrics and ceramic sculpture. Inese has explored glass blowing since 1991 while working as a fashion, textile, and interior designer. In the late 70's SAIC emphasized originality along with an mentality of "breaking the rules" in art. This influence follows Inese in all her work, and she studied glassblowing technique only to learn how the rules can be broken to fit her ideas. " Wrapture by Inese

"Like so many others, I was brave and comfortable with my creativity when I was younger, but misplaced that understanding as I became an adult. A diagnosis of cancer re-ignited my passion through a wonderful program called Art as Medicine, offered by the Cross Cancer Institute to patients, health care professionals, and their supporting friends and family. I once was a professional musician, and have re-discovered my love of singing through the vocal music program, but also my love of creating things with my hands. I am very involved now in building a cancer wellness and support facility called Wellspring Edmonton that will supplement our overburdened cancer care system, and where I hope to help others touched by cancer to express their feelings through arts-based programs. " Wooly Boulevard
Enjoy! More next week……