Archive for the 'C&T Publishing' Category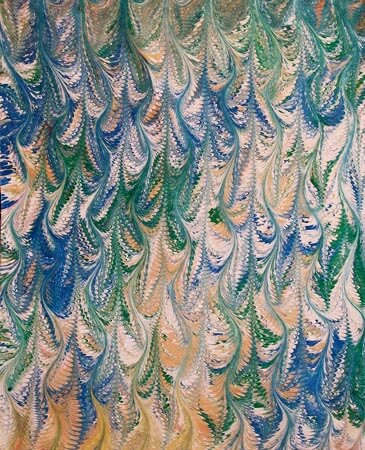 A definitely busy week! I've been list-making for four weeks now, trying to keep track of everything that HAS to be done, NEEDS to be done, and WANTS to get done! I finally had to admit that I can't take the Craftsy class with Cindy Needham I want until after the first of the year, because there are too many things going on that need to be finished up by the beginning of December.
Etsy has been selling well, and we need to get a LOT more fat quarters done and in the shop. The website should undergo some major revisions this week, and I'll finish all the little cosmetic things I still need to do….pictures, descriptions, order form…..I get REALLY picky when it comes to having every possible loose end covered. EBay has also finally picked up, after a nonexistent summer. And we need more remnants for that site.
Craft Gossip ran our tutorial, and the number of newsletter subscriptions jumped. The newsletter will be going out on Sunday this month – trying a new delivery date to see if the "open ratio" is better. We have a guest post with C&T Publishing on Friday, full of pictures using marbled fabrics in quilts, both contemporary and traditional. Still have a few things to finish up on that post. We had an inquiry from a major magazine about fabric, so we worked on samples over the weekend and will get them in the mail tomorrow, along with notes about the fabrics.
Finally got a thread order done, and I should have a bunch of new threads for a couple of new projects by Friday. I need to put the binding on my bed stand runner, as the quilting is done for this month's free motion challenge. I need to do another blog post for Handmadeology, this time on the importance of having product available whenever you do a demo. Might seem like basic knowledge, but we did a lot of years of demos without bringing anything to sell!
My machine quilting has improved tremendously over the last six months. It's amazing what quilting for a couple of hours every day will do. This current large piece is moving along nicely, and I'm taking the time to really think about how every element has to work perfectly together.
But…I still need quilting ideas and help. For the longest time I've heard about Continuous Quilting Designs, and I've looked at them, mentally followed them, and then wondered how on earth I could possibly do that. Now that I'm expanding my repertoire, I am still kind of confused about creating a whole motif in one section of a quilt.
I found the answer. Laura Lee Fritz has a series of books with C & T Publishing, and I just had a read-through of 250 New Continuous-Line Quilting Designs. In the words of my students, "OMG, I get it!" Within the first couple of pages I knew I could do this. Laura spells it out simply and completely – how to do EVERY single step. From setting up the book itself for easy use to the types of water-soluble stabilizer to transfer of design to actually doing the quilting – there is no question you will feel like you can create every single one of these designs.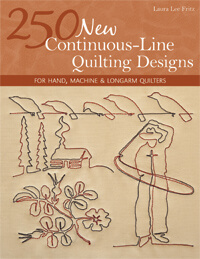 It never occurred to me to trace the design. Maybe that is an obvious step to a lot of people, but "free motion" to me means free-hand. Not so. Here's what Laura says:
"If you aren't ready to make the leap into free-motion quilting, there are simple steps to follow to transfer the designs onto your quilt top. 1. You can trace your designs onto water-soluble stabilizer with a permanent pen (Sharpie and Pilot are good choices) and quilt through it as the topmost layer of your quilt. Try the Solvy stabilizers made by Sulky, or Dissolve from Superior Threads, as they really do wash out of the cloth." (page 4).
There was such a moment of a-ha for me. So that's how you do it.
Here's a really important note that makes a lot of sense to me, given the work I've done with dyslexic students and my readings on brain research.
"Begin by tracing the designs with your fingertips or a pencil to practice the paths, and you will learn to stitch many of them free-hand. This tracing makes the pattern a physical memory and helps you quilt more smoothly." (page 8) Muscles have memory, and I need to practice moving the paper design as though it were cloth, to help train my fingers and eyes just where I need to go. This one sentence tells me Laura really understands this process.
As for the designs, Laura has the following sections: Globe Trotting, Scrolls and Angles, Wilderness, Oldtime Cowboys, Heroic Moments, Wetlands, Baseball, and Edge of Town. I'm looking at the headings, thinking "no way." Turns out there is at least one design in each section that I could incorporate without really even thinking about it.
This is an excellent resource for both beginning and intermediate quilters, on a domestic or long-arm machine. I would think, if I still did hand quilting, that this would really free up design for me. I strongly recommend this book for your library.

PS – in accordance with FTC guidelines, I need to tell you I received a free e-book of this title, with the condition that I would write  a review. Viewers of my blog know that I am honest and wouldn't do anything that would lead you astray in books or materials. My reviews are from the heart and meant to be helpful.