I definitely have work in progress…I just never manage to get it up on a Wednesday….so here goes anyway. I finished my table topper for my bed stand, and I was really pleased with how it turned out. I used ideas from the October and November FMQ challenges. First time I used a stencil when I wasn't hand quilting, and I tried all kinds of techniques, including a not-really-successful trapunto, but I'm learning. Both table toppers are bound in the same purple, even though the designs are totally different on both of them.
This is hubby's topper.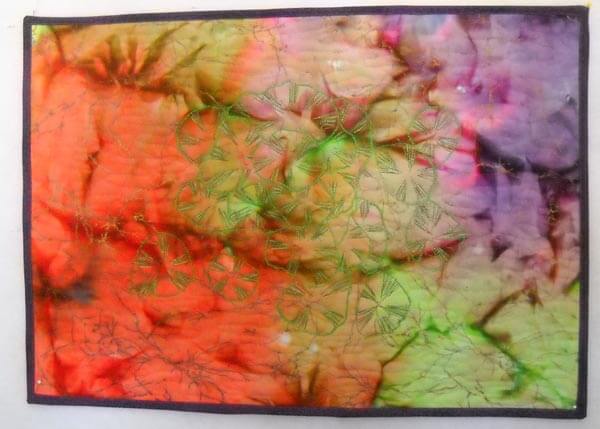 From Last month: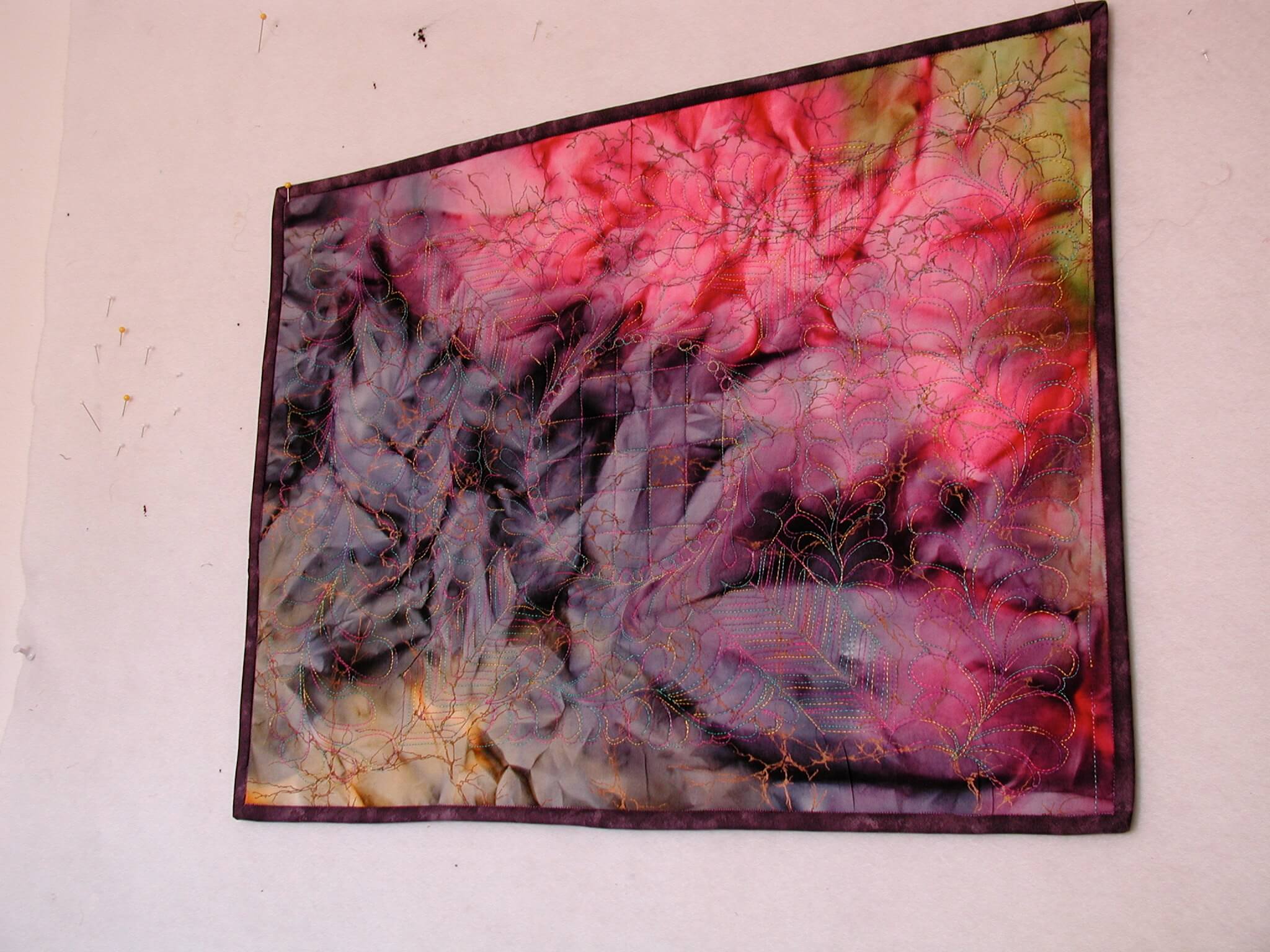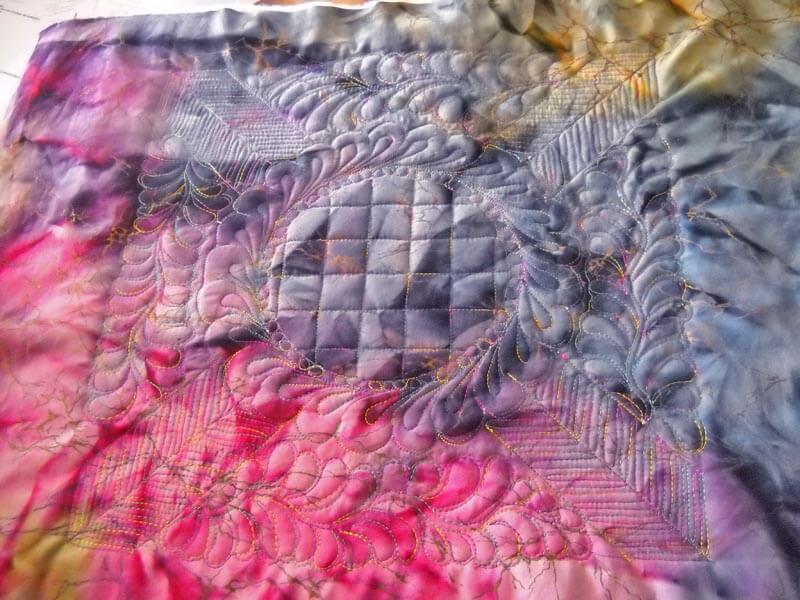 I was very pleased at how it worked out. My first experiment with water-soluble thread was somewhat successful. But the amount of free motion I managed to do really surprised me. We still have two dresser scarves from the same set of fat quarters. I have an idea for hubby's using some of the techniques I've seen in Diane Gaudynski's book, but that will have to wait till after the holidays. I am still working on the last table runner for my second mom, due next week in time for Thanksgiving, so that's the next priority.
However, I had to take some sewing time strictly for myself. I took this ten-plus-year-old quilt apart late summer, and I finally am getting to redoing it for the holidays, plus turning it into a new tutorial for quilting marbled fabric, this time the nonpareil pattern, a very traditional marbled design. It was just quilted in the ditch and looked really blah…..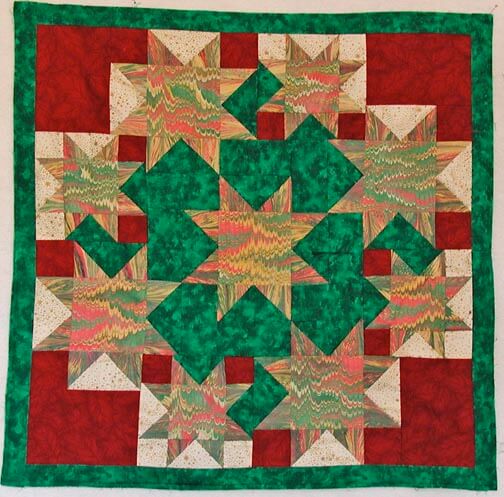 Now I have some photos of quilting the marbled fabric in the center of each of the stars. I really want them to pop out.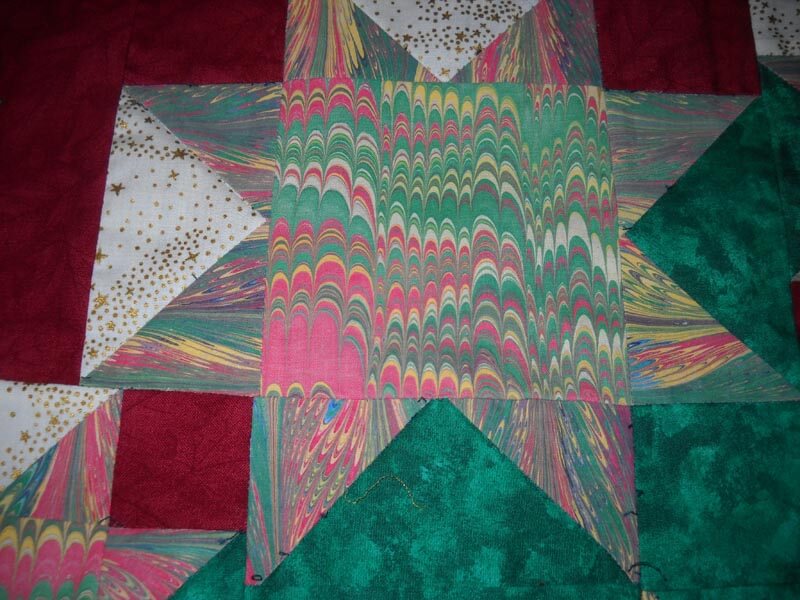 I've just started quilting the center of the star.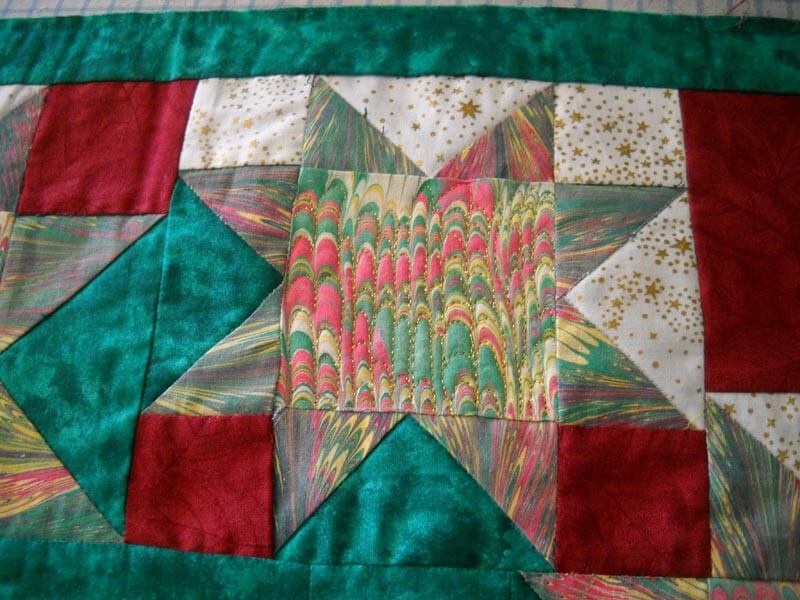 I've got the centers of the stars done now, and I am doing micro-stippling in all the green. Going pretty fast, which bodes well for getting the tutorial completed! Hopefully more time tomorrow….
4 Responses to "Work in Progress"