What a find on the Textile and Fiber Art List! Meg Black, from Massachusetts, creates paintings from paper. One page on her blog describes this painstaking process, and it is absolutely fascinating. You would think these pieces had been painted from scratch! Her bio indicates she is "one of a handful of painters working in this exciting medium, something of a pioneer, internationally recognized by galleries and collectors. Her focus on nature and the environment yields stunning landscapes, seascapes, New England scenes and garden views." Just take a look at a couple of her pieces: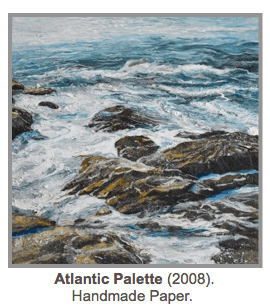 This one is so realistic and reminds me of the Atlantic near the New Hampshire shoreline. Now I love lily pads, and I love collections, so this next is absolutely perfect for me: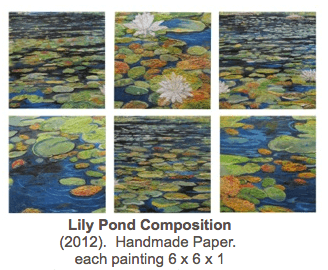 Meg also does abstracts, and the colors are intriguing.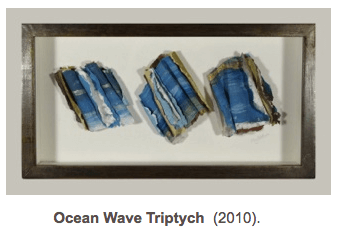 You also can view a tour of Meg's studio:

Now the rest of her profile is available for you to peruse. Some amazing eye candy from Meg Black!
2 Responses to "TAFA Tour – Up Close and Personal with Handmade Paper Paintings"