For over 13 years this piece has been known privately as "Ode to the Fire Goddess Pele" as a result of my time in Hawaii. It's official title is Gaia 2: Beginnings. Our biggest problem has been that it was meant to hang on it's own, but we were unable to figure out a simple – and not intrusive – hanging system. So for the last year, since we have been showing our work in Vermont, we've talked about mounting the piece – somehow. Here's the story of the creation of the original piece.
That led to me deciding to completely redo the piece – ev.er.y.thing. It took two weeks of night time by the television to get all the machine quilting pulled out. In the 13 years since this was finished my machine quilting skills are SO much better. I will say that my original tension was so bad that in many places all I had to do was pull a thread and I had many many inches come right out.
My new plan is to requilt it, change the edging, mount it on a large piece of black fabric, quilt the black fabric, and then add a sleeve. I need to have all this accomplished by May, as I plan to enter it into the "Abstraction" show in Saranac Lake this summer.
Right now I have 12 strips still with serged edges. I found a FABULOUS piece of red and gold fabric in my stash, and (hoping I have enough) I will put the binding on over the serged edges. It looks really good so far.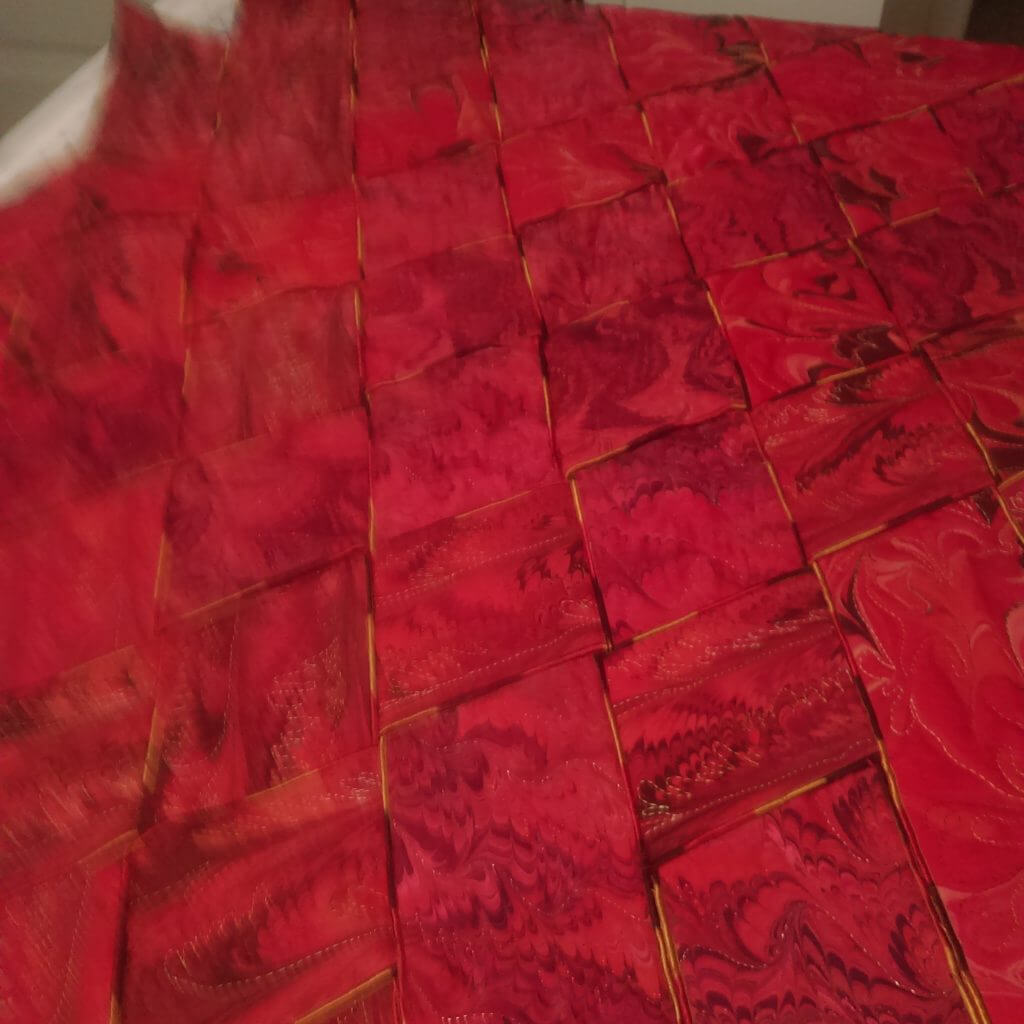 A close-up of the original weaving with the serged edges.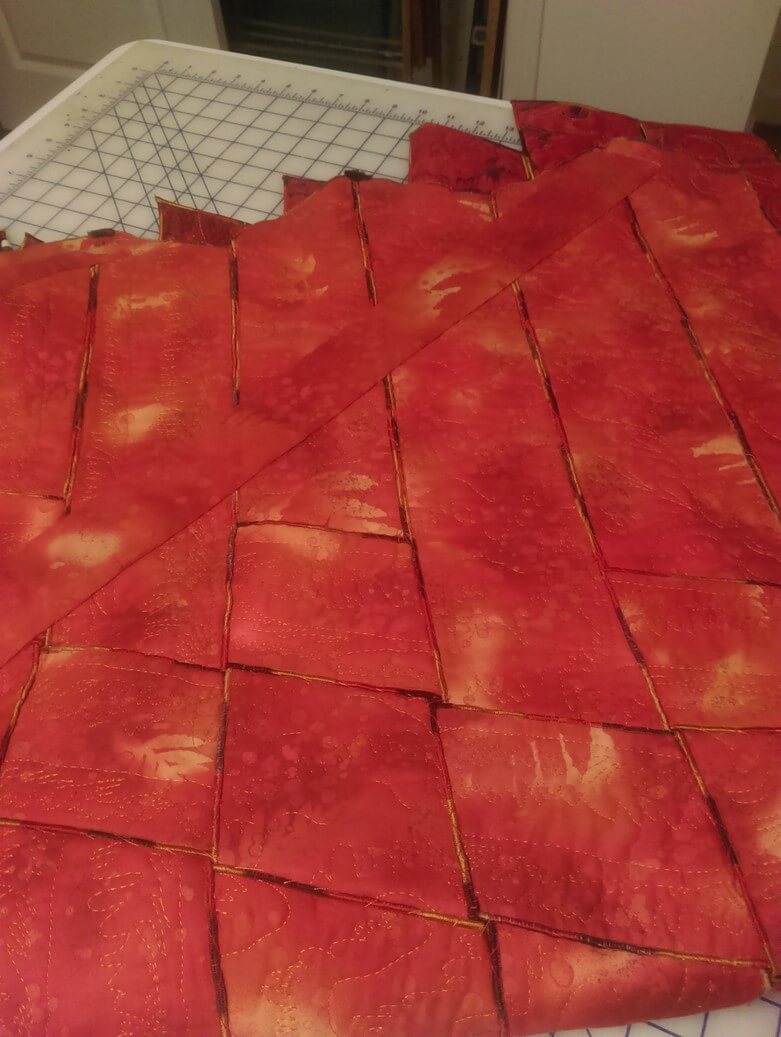 A close-up of the back with all the hand-stitching to hold all the pieces tight and together (oy, did that take a while….)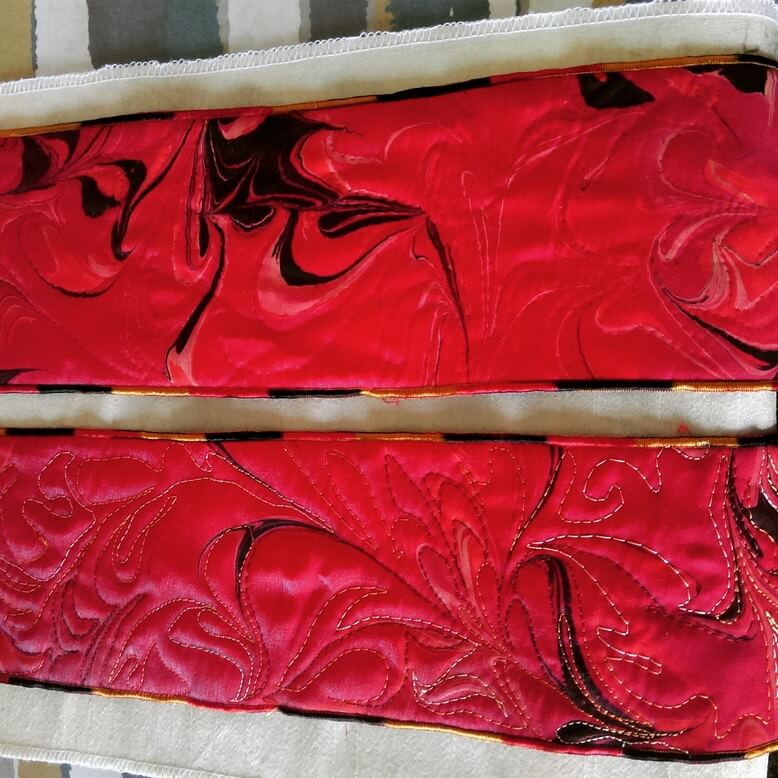 Before and after – original stitching, and after the frog stitch….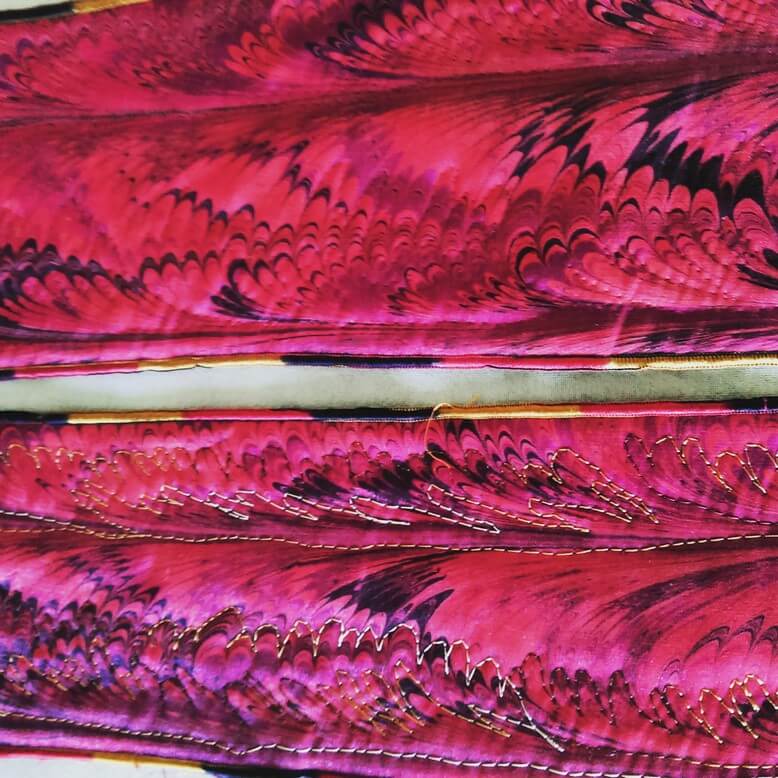 More before and after….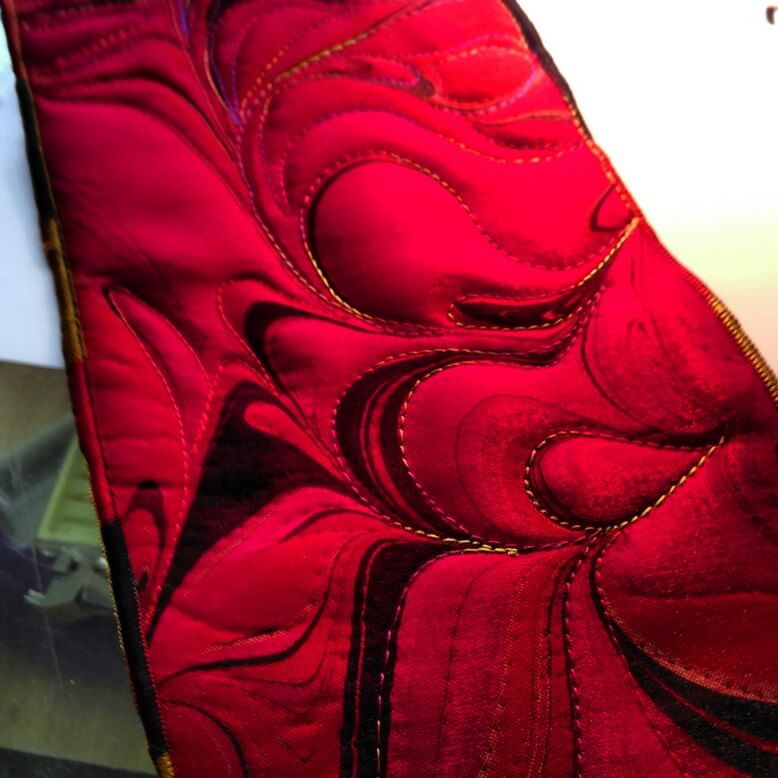 The beginning of new free motion quilting….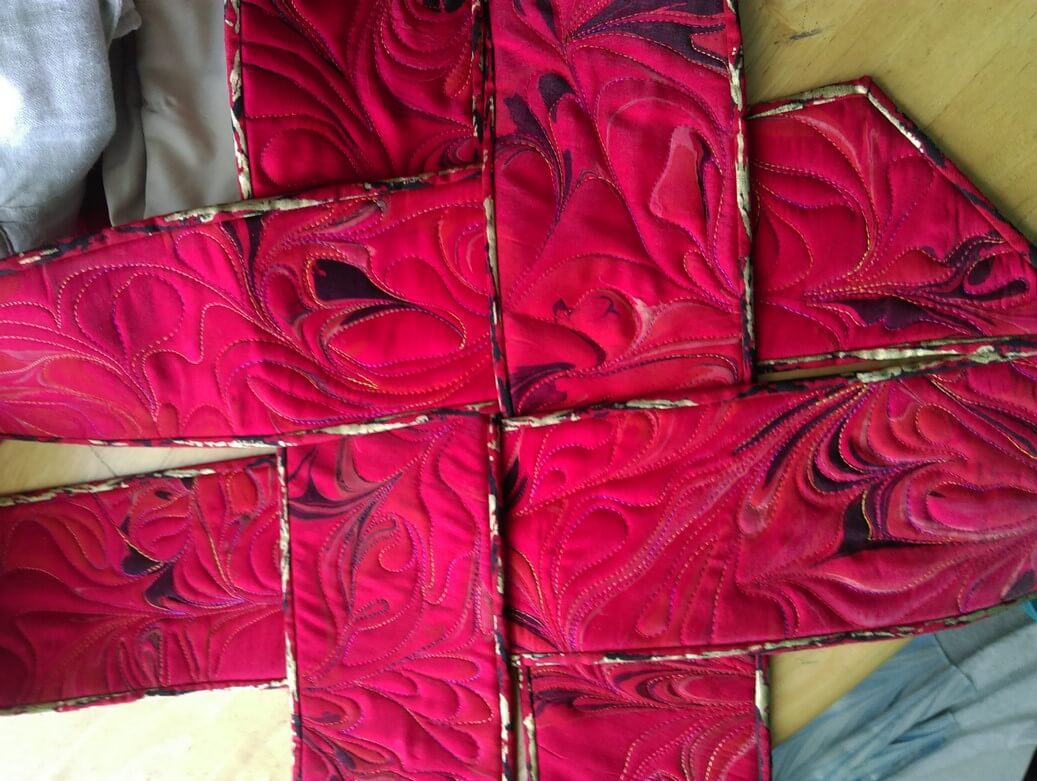 A look at the new binding and how it will work with the weavings.
This piece will also have a new name: Revolution. More on that as I get further along in the quilt.