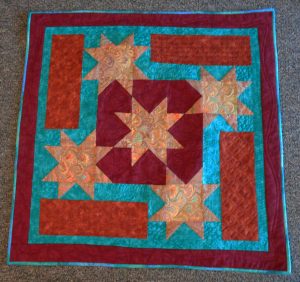 There were a lot of other small items completed – some UFO's and some brand new. The small piece at the left (24 0nches square) was an OLD top from many years ago – part of a pattern kit for customers using marbled fabrics. The quilt top had some serious rolls of fabric where the iron (and the user…) had pressed wrong. So I to0k out all the stitches, fixed it, made the sandwich, and then requilted it with my practiced free motion skills. A lot of new patterns from Lori Kennedy's The Inbox Jaunt – she has amazing tutorials.
Then there were pieces where I looked through pieces of marbled fabric we had saved and waited for one to speak to me. A lot of them did in the course of the year. "Sonoran Desert" was one of those. this was done on white denim, and it was a pattern I've not quilted before – but it spoke to me of the saguaros of the Sonoran Desert.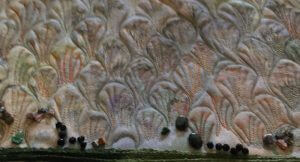 Didn't like this binding – too sloppy to control, so did a regular fabric binding. It hung in our library show and now has a new home with a woman who lived in Tucson for a number of years. Added a few semi-precious pieces of turquoise, agates and lava.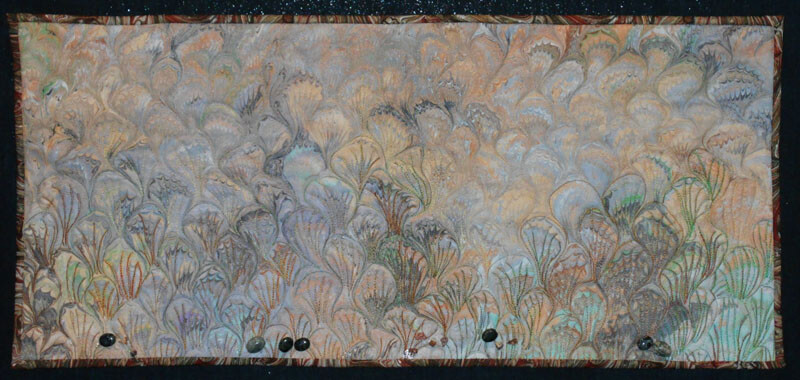 A friend keeps us supplied with all sorts of remnants of cottons, polys and silks. We used a couple to see if they would marble – and they did – spectacularly. One of them went immediately to our son in Seattle – he loved the dark colors – said they were "sexy." The one he received was "Sliver of Moonlight." First pic is of the plain marbled fabric, second is seeing the stitching. Unfortunely no final pic of it mounted.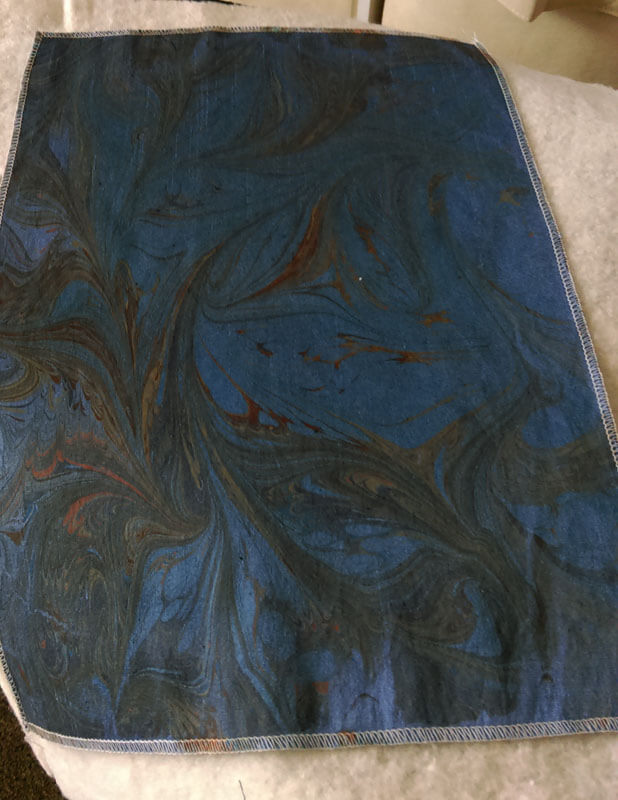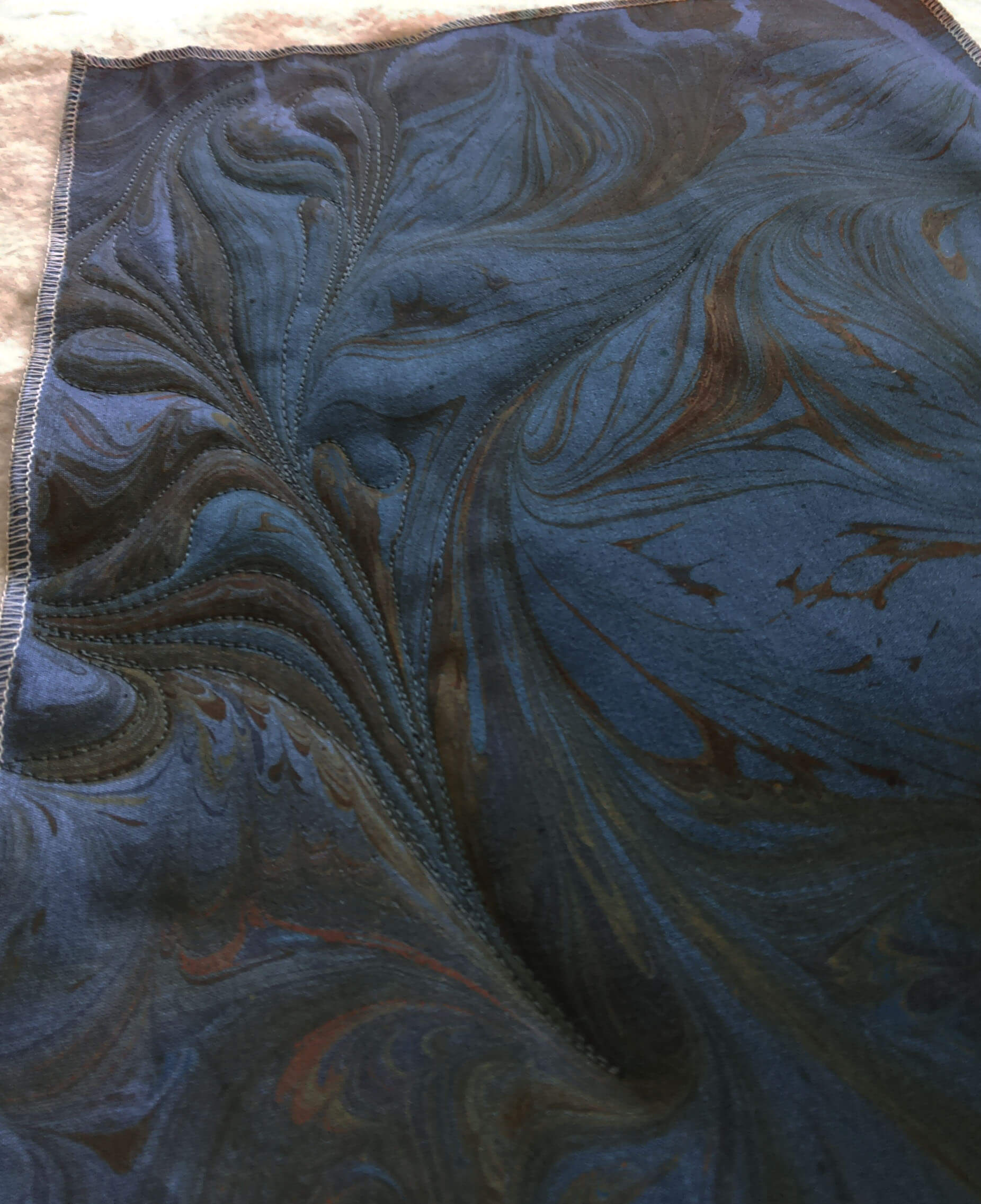 This one is same fabric – black poly-silk, and is called "Whispers in the Moonlight."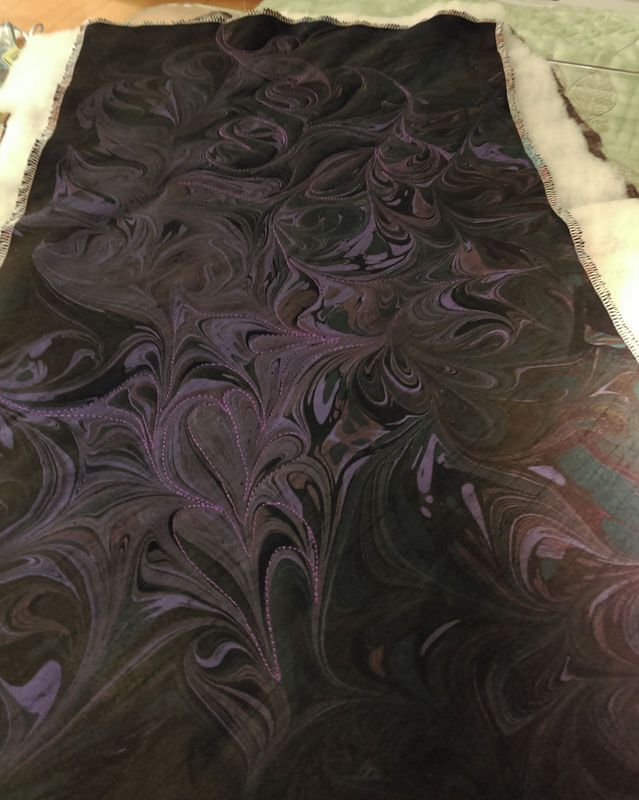 The finished piece is mounted on a canvas frame covered in black linen, and it "floats" about the frame.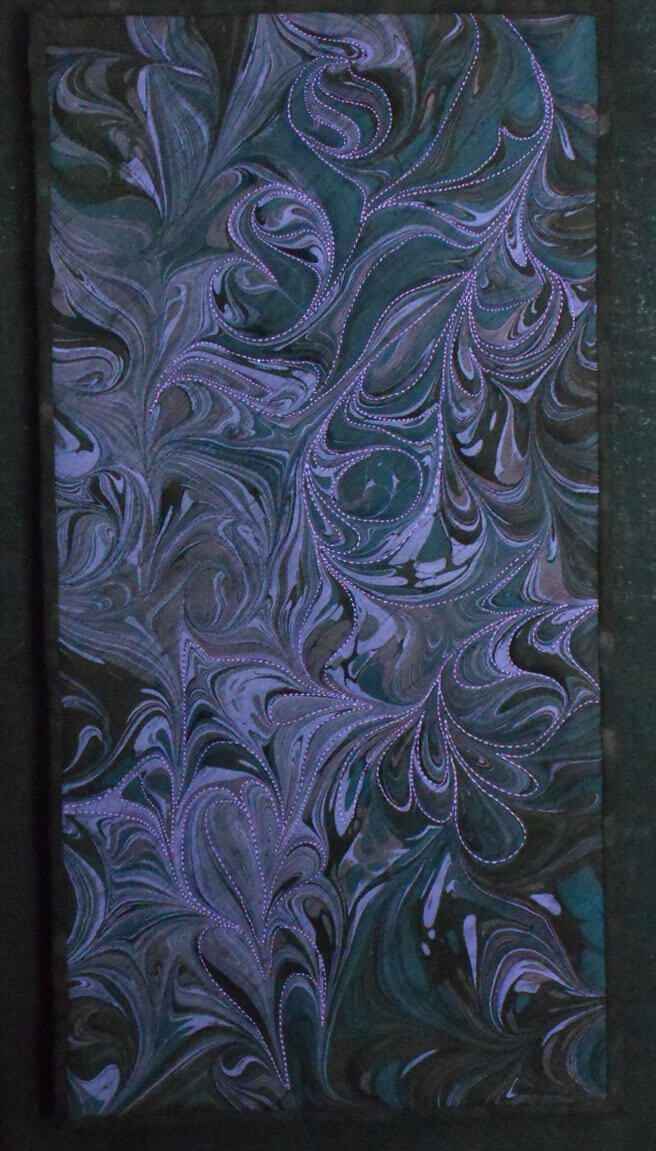 There are more pieces, but I need to move on to new projects…..more on an upcoming sale we are having – next blog post!
hitting 1000 b logposts……