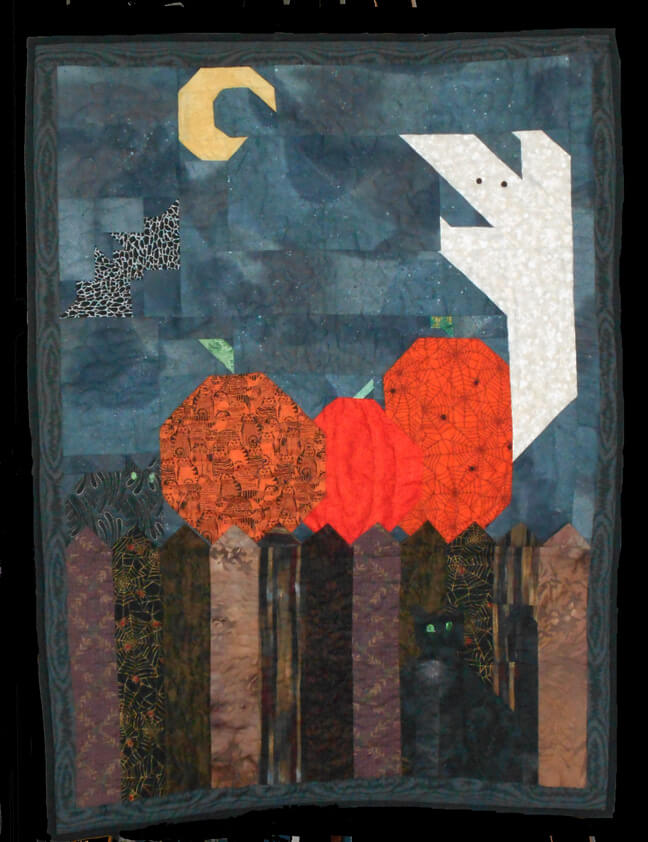 A piece I started about 15 years ago and finally finished this summer – will be adding loops to the back to hang on our door for Halloween.  I still have plenty more to work on, and slowly,over the winter during knee recovery I plan to work on them – plus lots of new ones.
Speaking of new ones, in organizing Bridge yesterday (some 7000 photos and a lot of saved duplicates, I think I can make sense of some of the new process pictures. This first piece, Chocolate Box, was done YEARS ago, as part of an 8 x 8 challenge from the old QuiltArt list. I think the theme was "brown," but who knows? Originally I just sewed pieces with a zigzag stitch – and then I realized I needed stabilizer on the back – like I said, a long time ago. This summer I came across it, added backing, re-quilted it in a variegated thread, and added a border. Still love the piece!
This piece was done for us years ago as part of a challenge to use marbled fabric in a traditional pattern. I made a sandwich, added waves to the bottom of each boat, and quilted semi-circles around the sails to represent the sun. If you made this for us, please let me know so I can credit you.
This next was also part of a challenge, and I use it as a sampler for using free motion quilting on a traditional block. One of the sections is plain, the others have a variety of patterns, some following the the pattern, and some walking around. I love how the marbled fabric quilts up.
I like to use my backs to show errors- and then in the blank area I added details about threads and needles.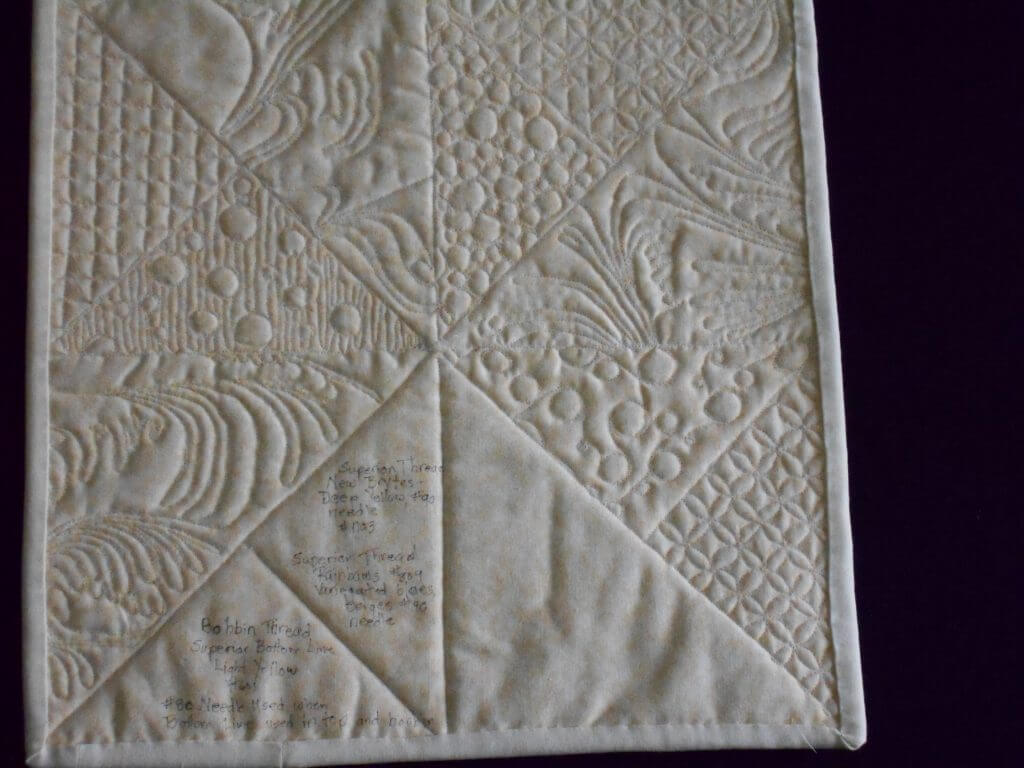 So I continue with cleaning and organizing, and hubby is busy marbling every fabric we seem to have in the house. He's having a ball!