While I haven't been posting, I have been moderately busy in the midst of still dealing with illness. I quilted a small wall hanging for my yoga instructor (whose house is now FILLED with art I have made for her). Here are some pics – she made the top and I finished it off.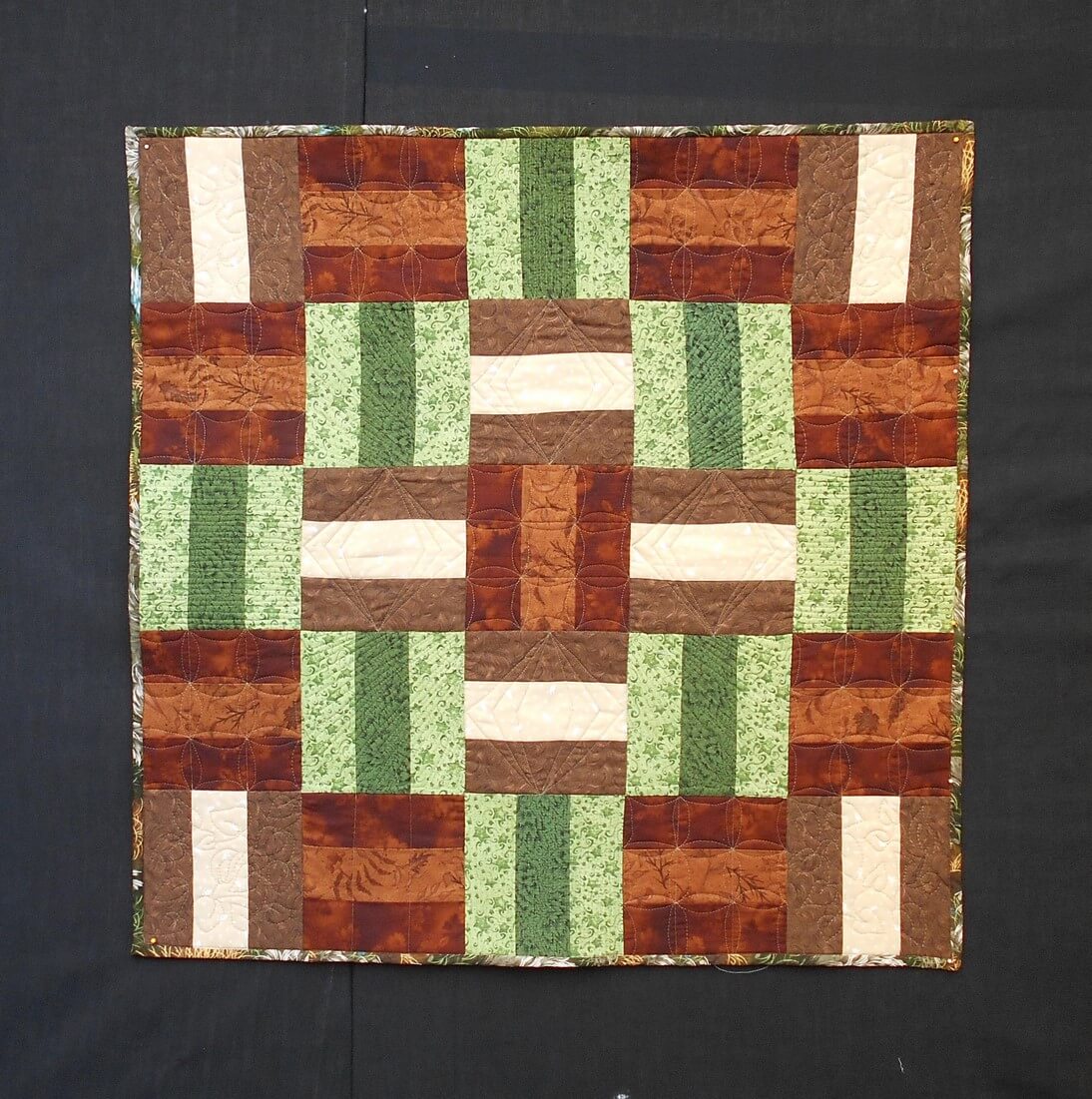 The brown blocks have a cathedral square pattern, the center brown and beige have a diamond pattern, the four corner blocks are a leaf pattern, and the green blocks are just a plain stripe.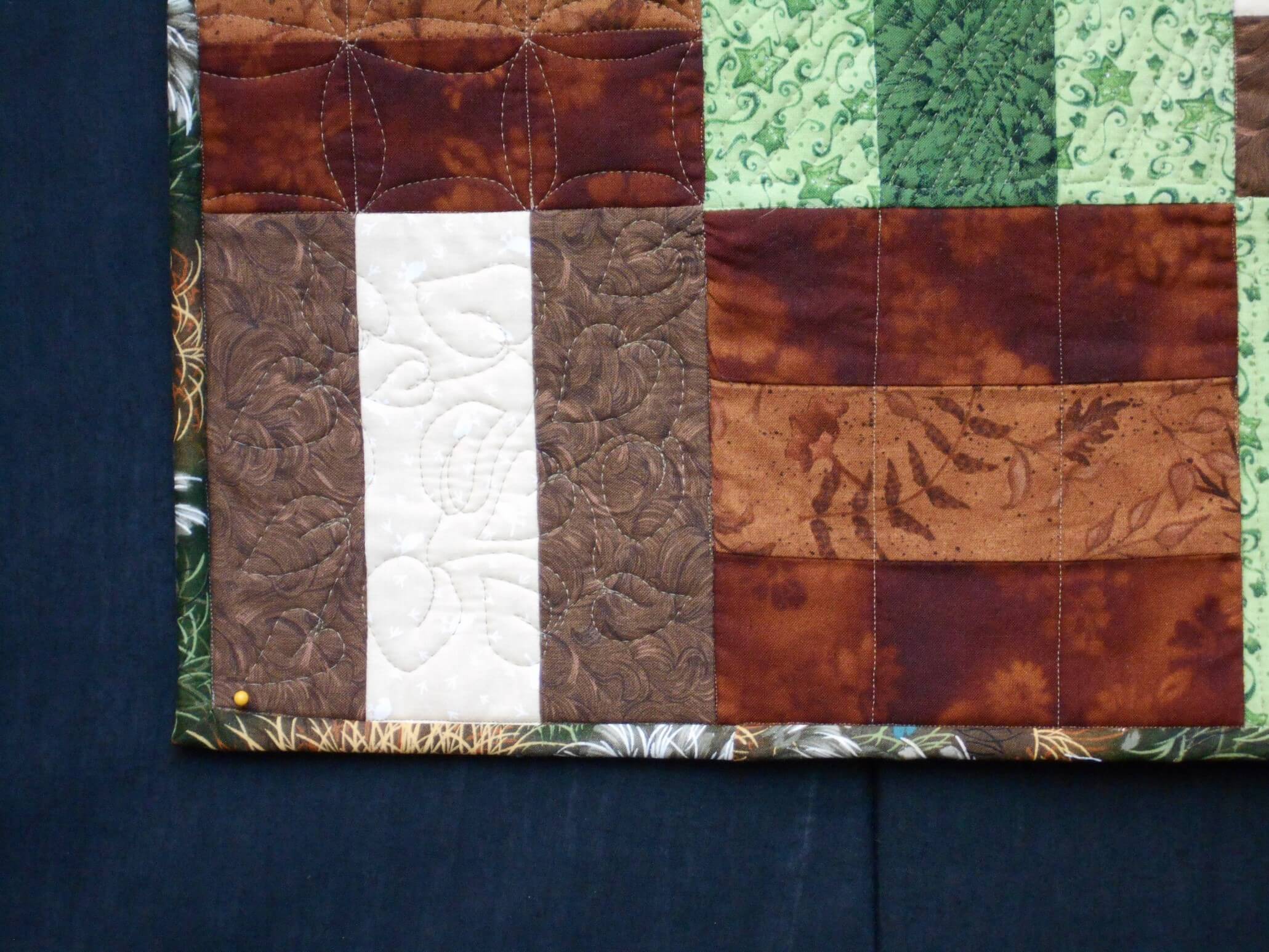 PS – this was the picture that made me realize I had forgotten to do one of the patterns……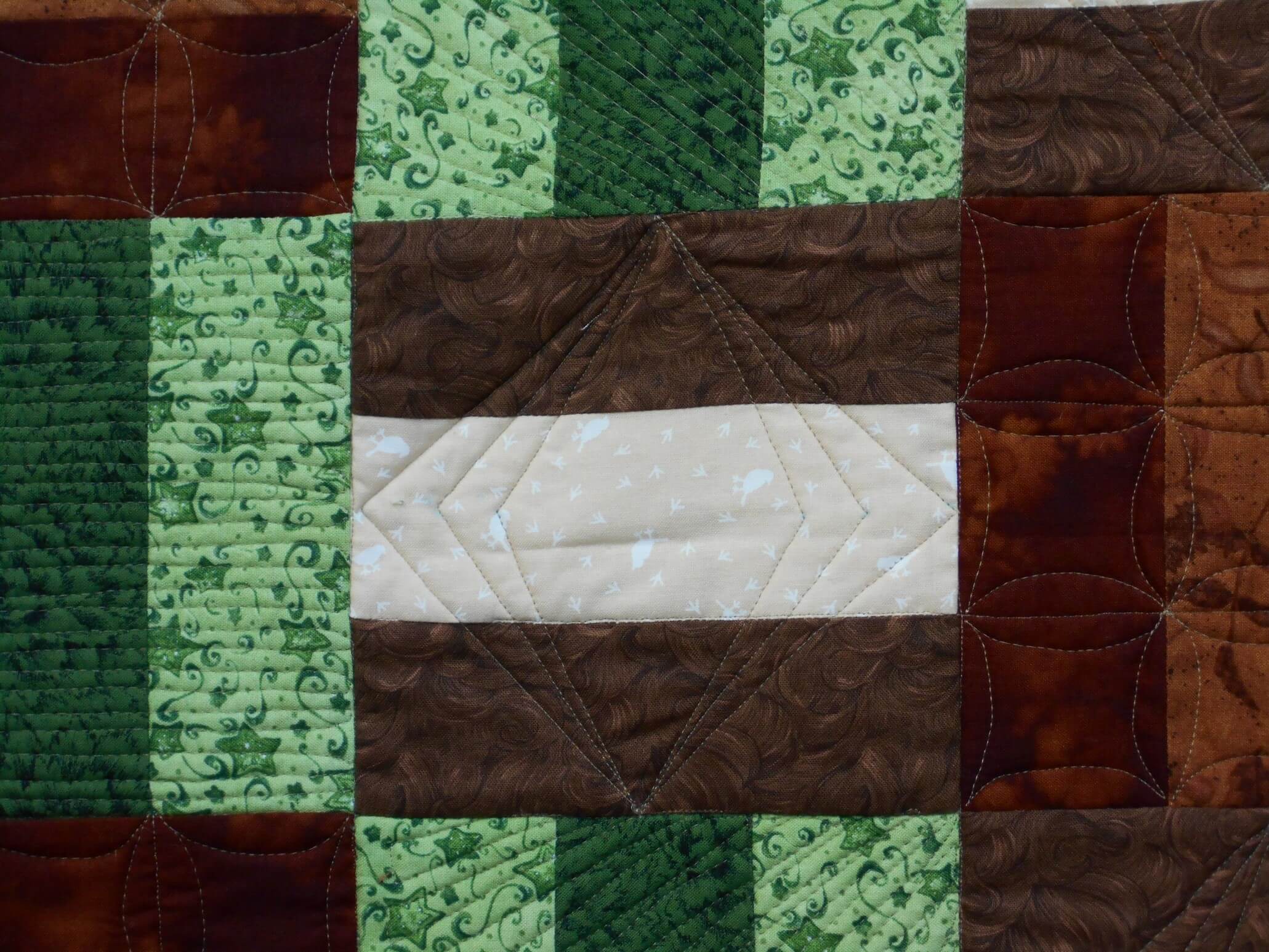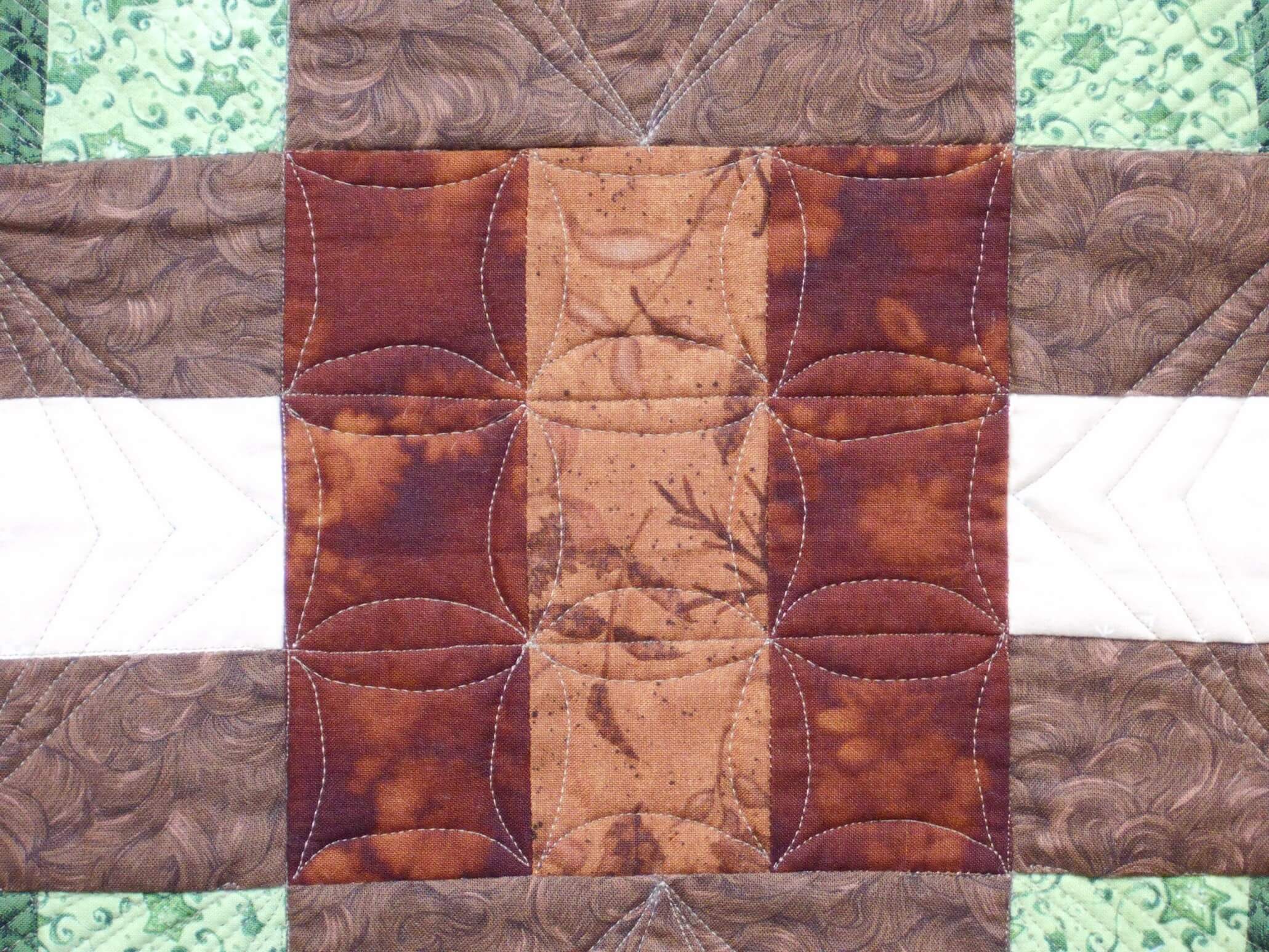 And….the back – one of my favorite pieces of fabric…..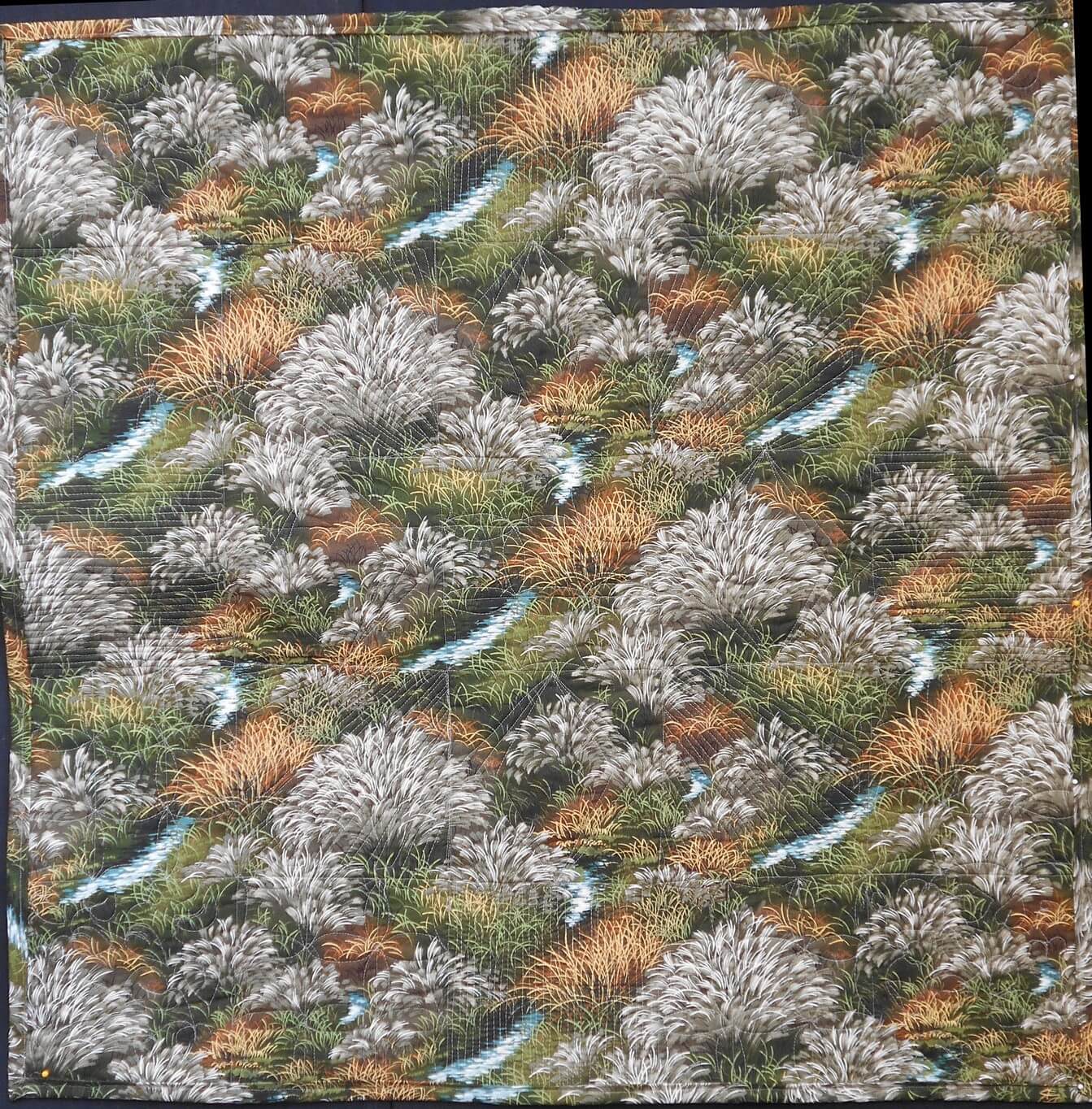 I'm still plugging away……