Posts Tagged 'Green Fairy Quilts'
…there's a LOOONNNGGG list of bookmarks of stuff I've found over the past 6 months of being with friends. So here goes:
Found the RCP blog – really interesting look at having phots and such scanned as large images, rather than blowing up a photo….love the look and can see lots of possibilities!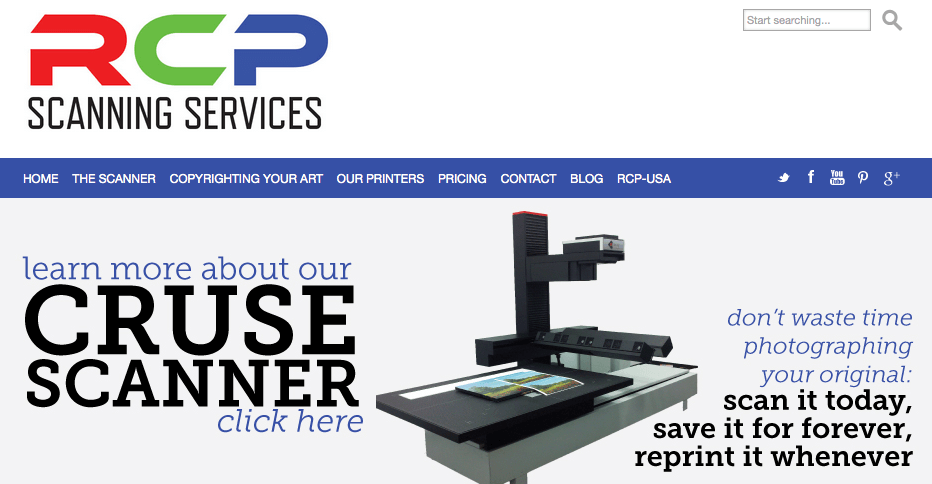 If you follow this blog, you know I am a passionate follower of TED talks . Here's another great one, especially in light of trying to educate girls and women across the world.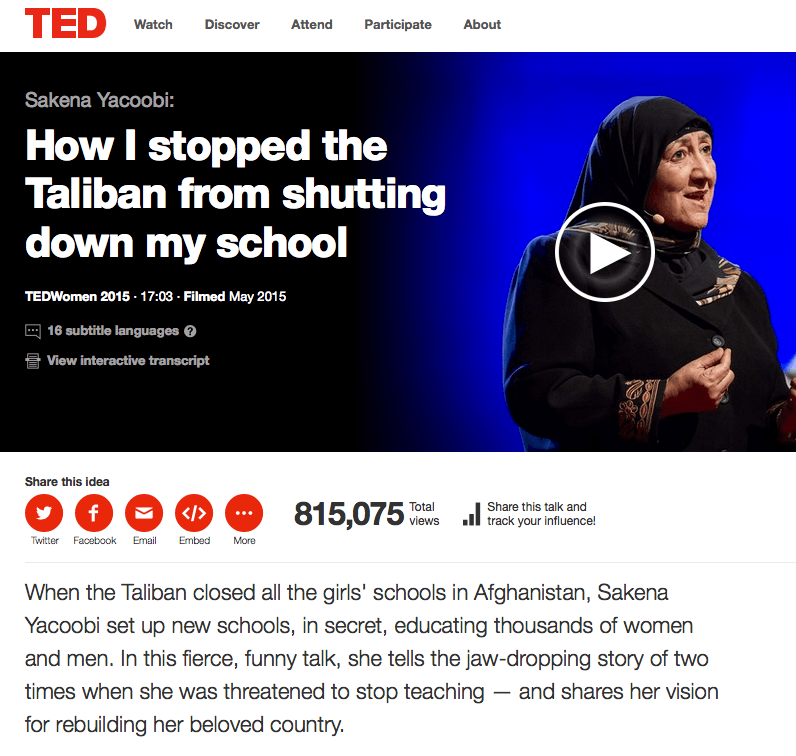 Also from TED – world problems attached to laughter – 10 Funniest TED talks. Provocative and funny at the same time.

You know I love creating zentangles. Now here comes the next best thing – coloring books for adults, using zentangles as a base. I've asked Santa…..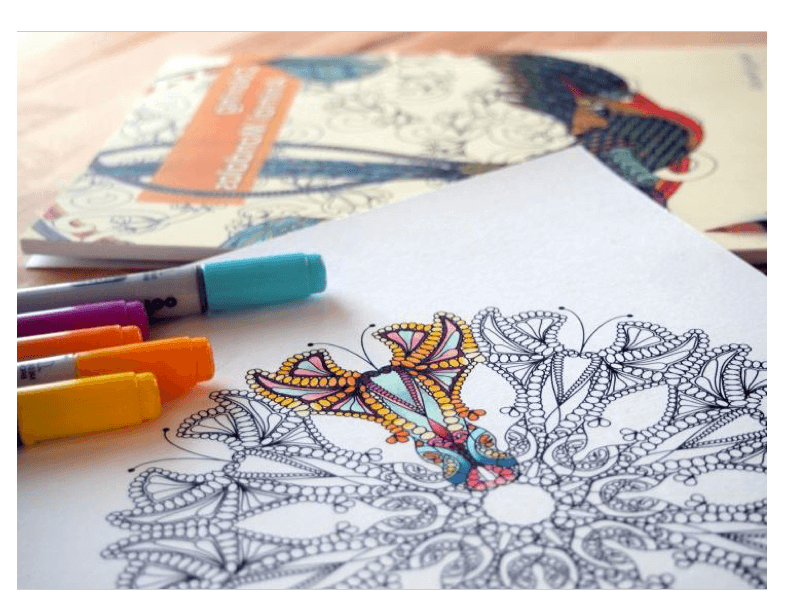 Rumor has it you can get a deal on markers from Amazon….or your local craft store……
LOVE what Judi can do with a sewing machine! Her quilting designs are absolutely amazing. I can dream……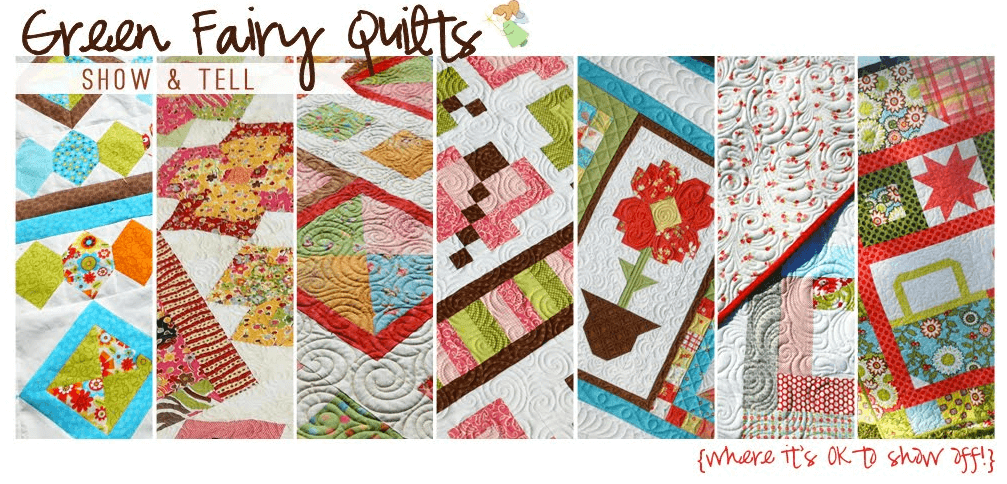 I think most people have seen the mashup of Hitler taking on current problems…..some funny ones that have been done. Here's one dealing with Burlington, VT, our new home.
from Atlas Obscura, more amazing pictures, this time of root bridges.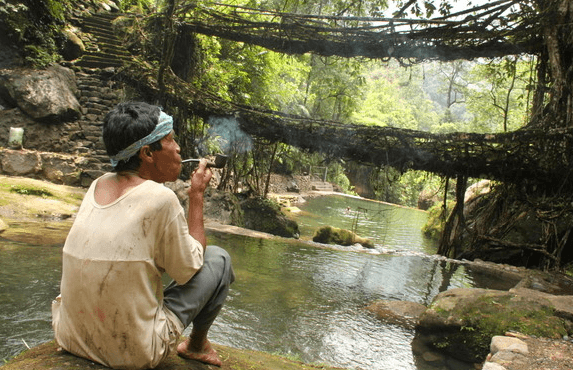 If Jurassic Park had been set in different geologic ages (would be great for the middle school science classroom)……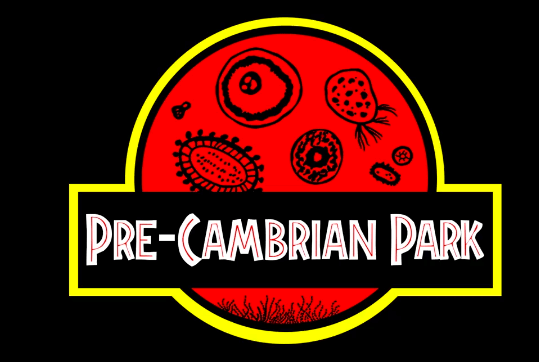 Yosemite was ( and is) magical…
120 Hours In Yosemite Valley from Tahoe Media Collective on Vimeo.
And finally, some nerd humor…..love anything that is a play on Latin!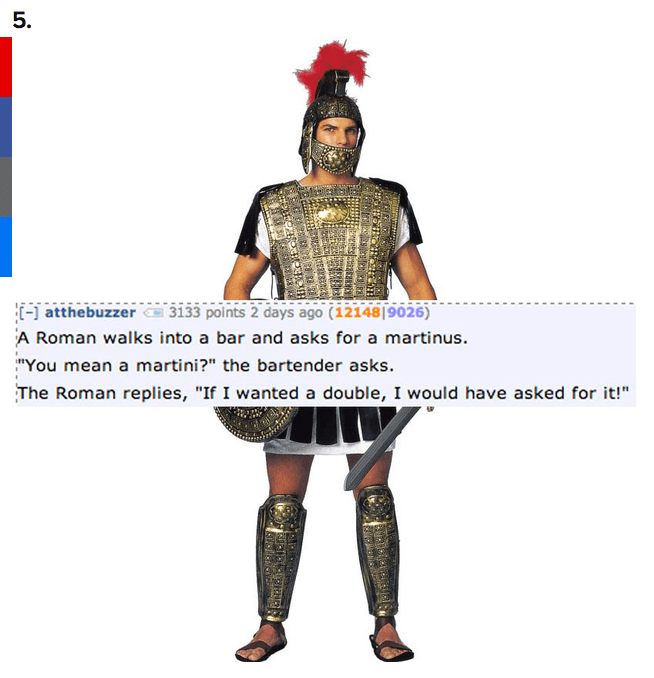 Hawaiian Block of the Month from my local quilt shop, Quilter's Market – which I will SO miss when we move this spring…..
This program is a monthly get-together through our local quilt shop, Quilter's Market – one of the things I will definitely miss when we move. The theme for this year is Hawaiian Getaway. I've been keeping up generally with the blocks, but I will confess to being four  five months behind right now – it's those deadlines for other quilts…. Forgive the pics – I was in a hurry…..
I decided after my first block that it was just too intense in color, so I made one that was softer, with more light fabrics. that got me started making two blocks a month, one saturated, and one that was lighter. The shop has what they call an "Oops Pack," for when you make mistakes with the pieces of fabrics you get. I picked up both the light and dark packs, because I really liked the sherbet colors. So instead of 12 blocks at the end of the program, I will have 24. I'm planing to set them on point, with plain blocks in between that I can free-motion. For those I'm planning to use some of my adopted mom's Hawaiian designs. I also really like the work Judy Madsen does (Green Fairy Quilts) with straight-line quilting, so I'm looking forward to designing the motifs.
Amazing how it used to be enjoying making the quilt top, but now I look forward to the quilting oh so much. The goal is to have the blocks done (April is the last month) before I completely pack up the studio for our move. I know it won't get put together until the months after we are settled.
Here goes…..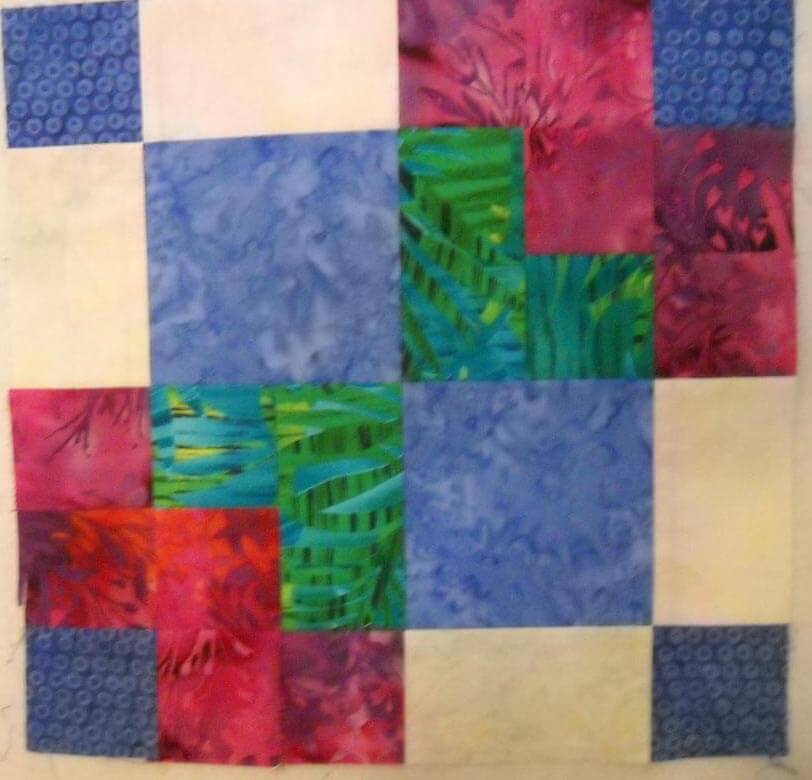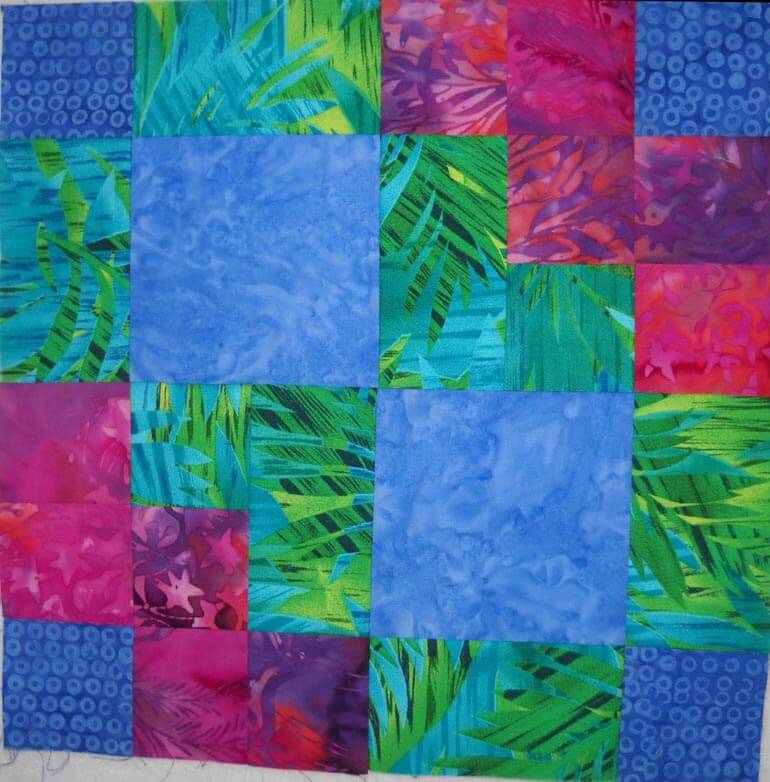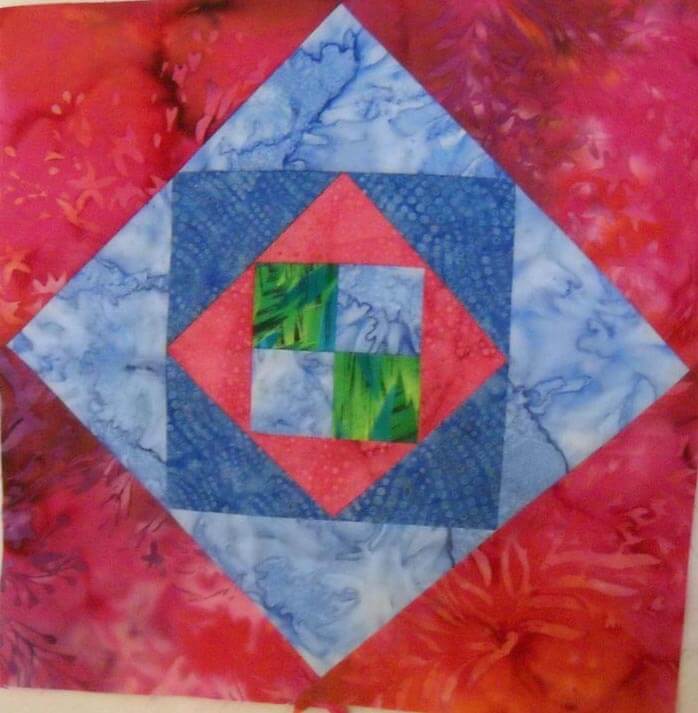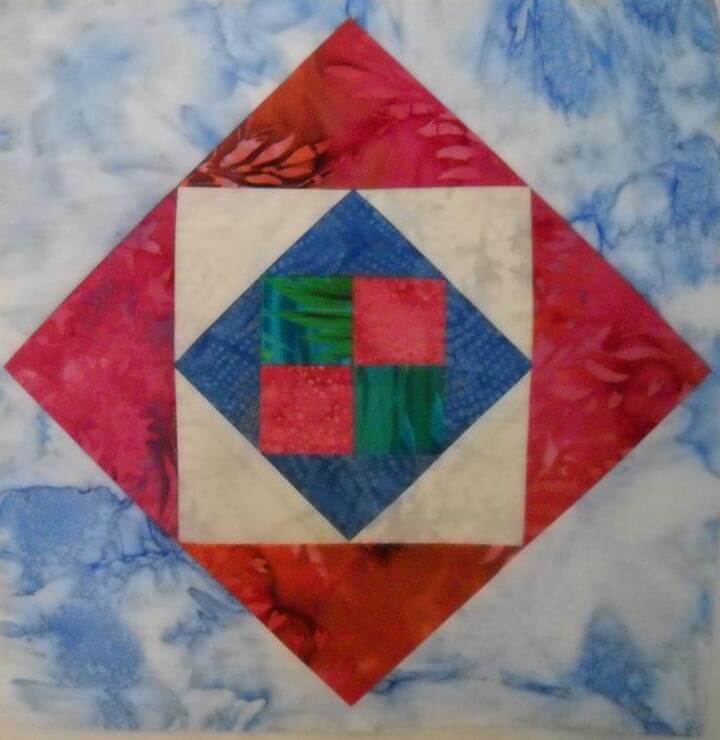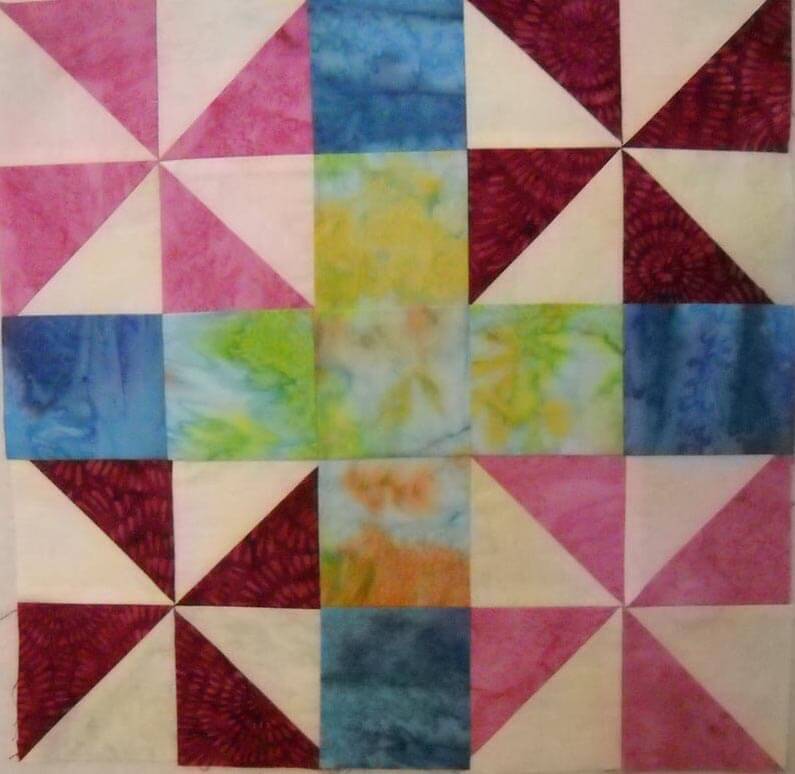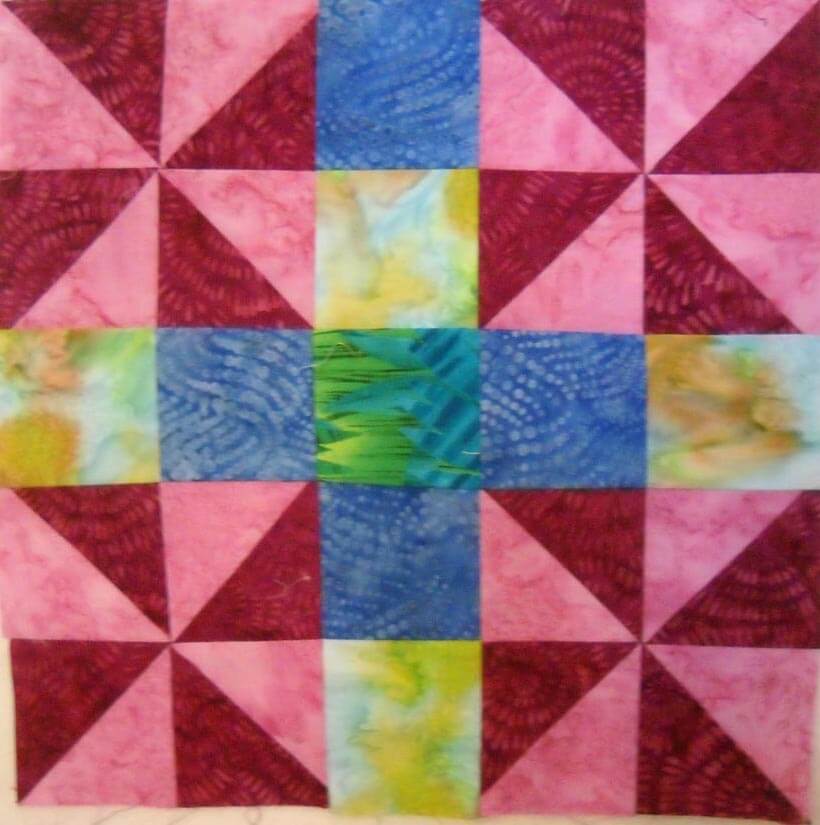 I confess to being very curious to see what I come up with for the whole quilt – I do know I am very much looking forward to quilting it!