Hawaiian Block of the Month from my local quilt shop, Quilter's Market – which I will SO miss when we move this spring…..
This program is a monthly get-together through our local quilt shop, Quilter's Market – one of the things I will definitely miss when we move. The theme for this year is Hawaiian Getaway. I've been keeping up generally with the blocks, but I will confess to being four  five months behind right now – it's those deadlines for other quilts…. Forgive the pics – I was in a hurry…..
I decided after my first block that it was just too intense in color, so I made one that was softer, with more light fabrics. that got me started making two blocks a month, one saturated, and one that was lighter. The shop has what they call an "Oops Pack," for when you make mistakes with the pieces of fabrics you get. I picked up both the light and dark packs, because I really liked the sherbet colors. So instead of 12 blocks at the end of the program, I will have 24. I'm planing to set them on point, with plain blocks in between that I can free-motion. For those I'm planning to use some of my adopted mom's Hawaiian designs. I also really like the work Judy Madsen does (Green Fairy Quilts) with straight-line quilting, so I'm looking forward to designing the motifs.
Amazing how it used to be enjoying making the quilt top, but now I look forward to the quilting oh so much. The goal is to have the blocks done (April is the last month) before I completely pack up the studio for our move. I know it won't get put together until the months after we are settled.
Here goes…..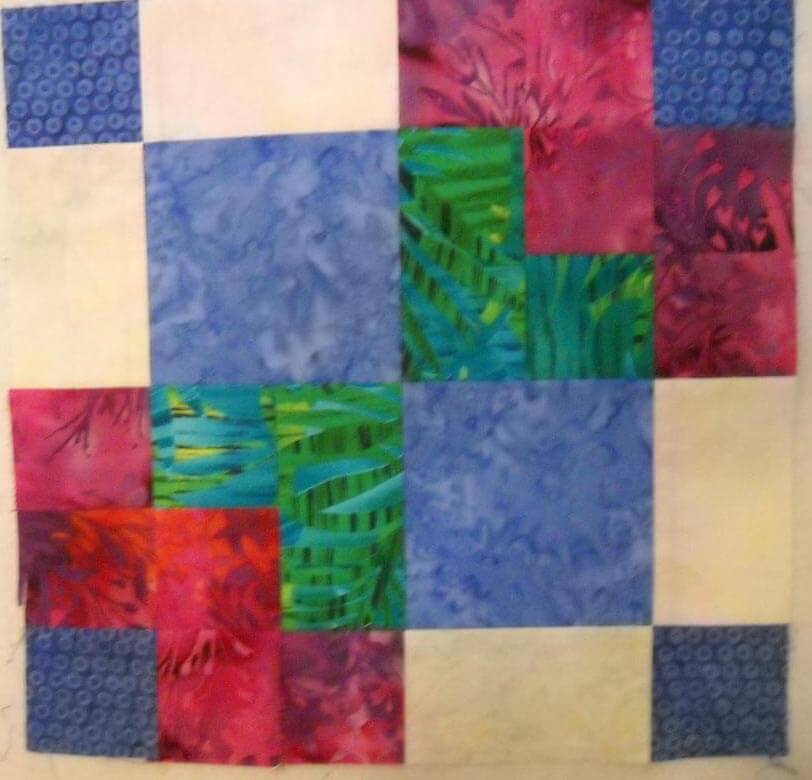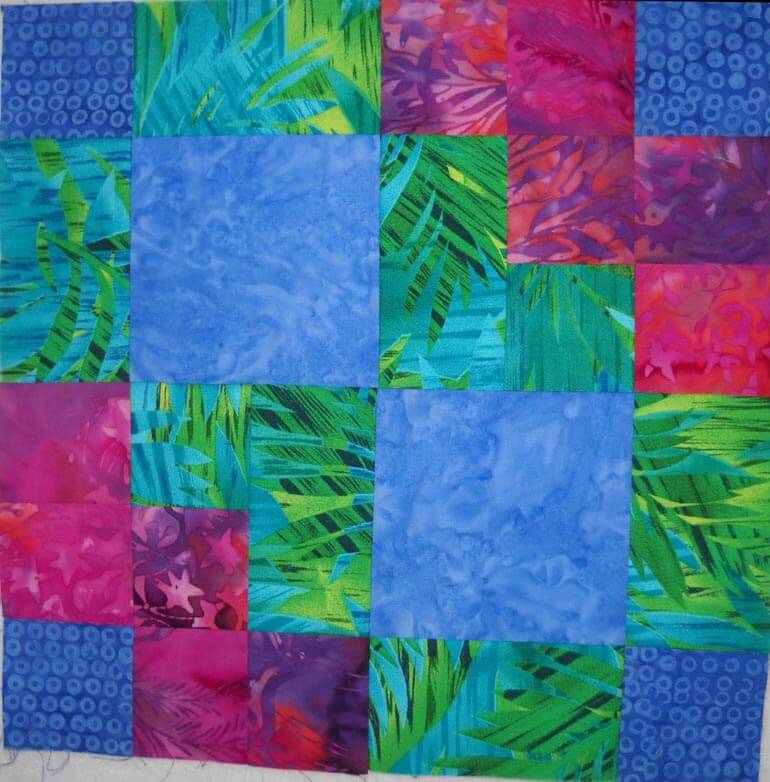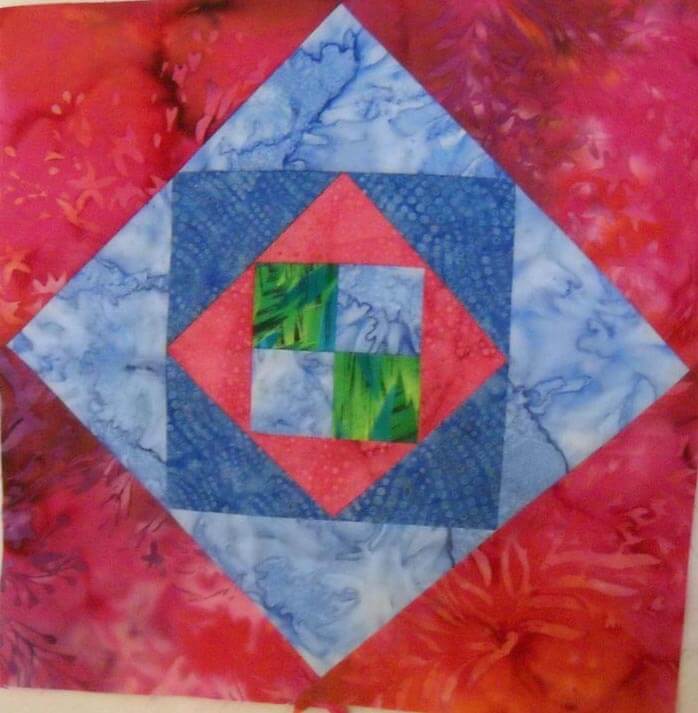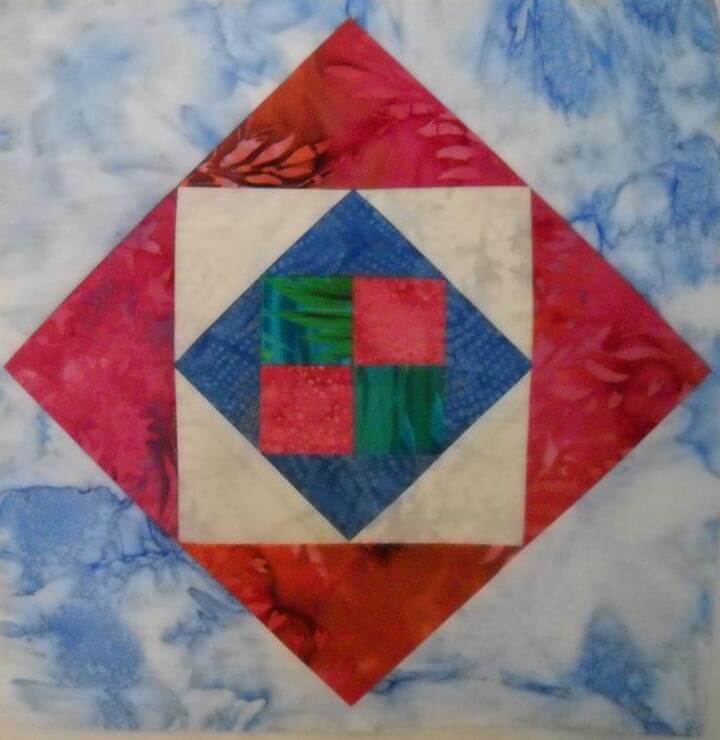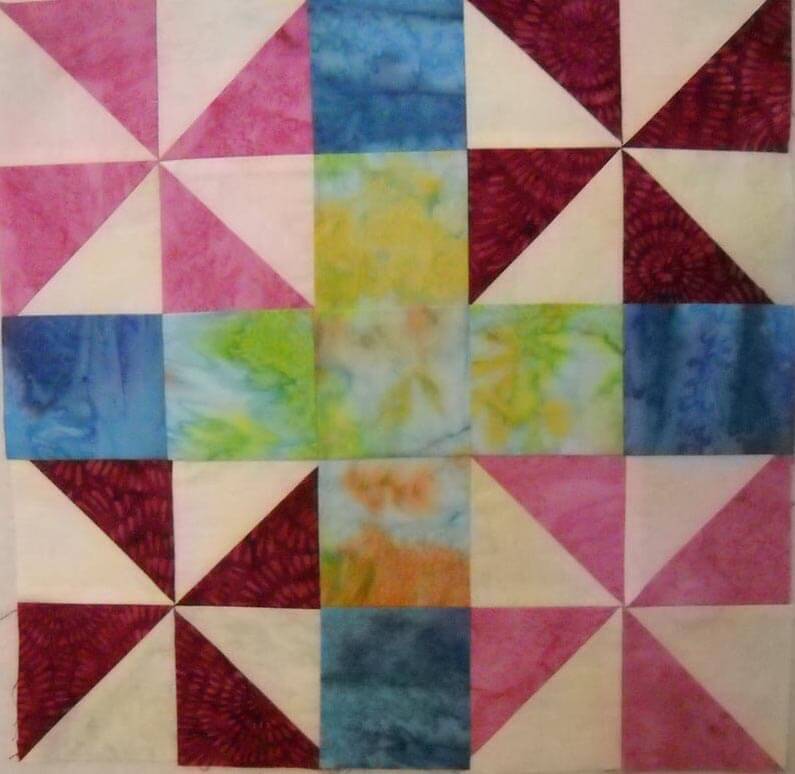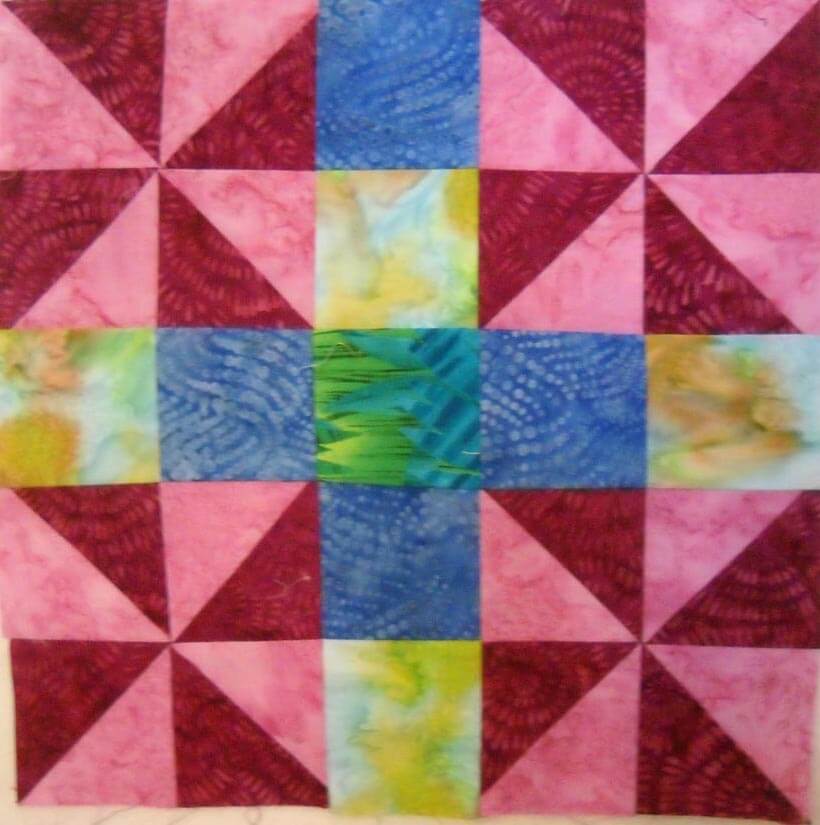 I confess to being very curious to see what I come up with for the whole quilt – I do know I am very much looking forward to quilting it!