This week of 52 Sparks had a really interesting question that I pondered a bit. The question: How do you appreciate yourself? I had to think long and hard about this one. I think I was confusing appreciation with approval, and it took me the longest time over the years to not worry about family approval. I needed to start appreciating me for me, and what I did and succeeded at because I was pleased, not someone else…..kinda rambling, but I hope it makes sense.
Appreciation: I go for walks to think about what I'm doing, I take time off to read – some times days at a time to just immerse myself in some books. Mostly, though, I appreciate myself by giving myself free rein to make art. And with retirement, I am taking more time to appreciate what I'm learning and creating. In fact, three new commissions over this week. It is just so delightful to quilt away for hours (with the occasional back break) and see the progress.
That said, here's what happened with art this week. Last time I had the stencil traced on to the green fabric in preparation for my first whole quilt. Now all I need to do is square it off and bind it. I LOVE IT!!!! I NEVER thought I would be able to free motion a whole cloth. Yay me!
So here they are – better pics when the binding is finished.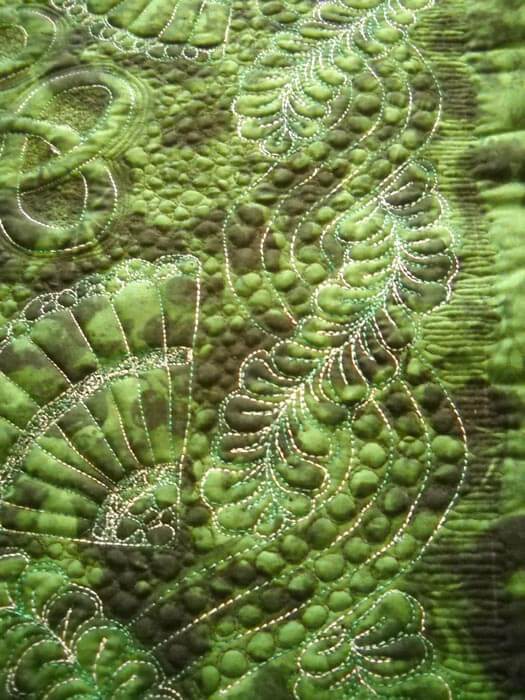 All are Superior Threads, Bottom Line in bobbin, Silk Kimono in background, and Fantastic variegated in the design.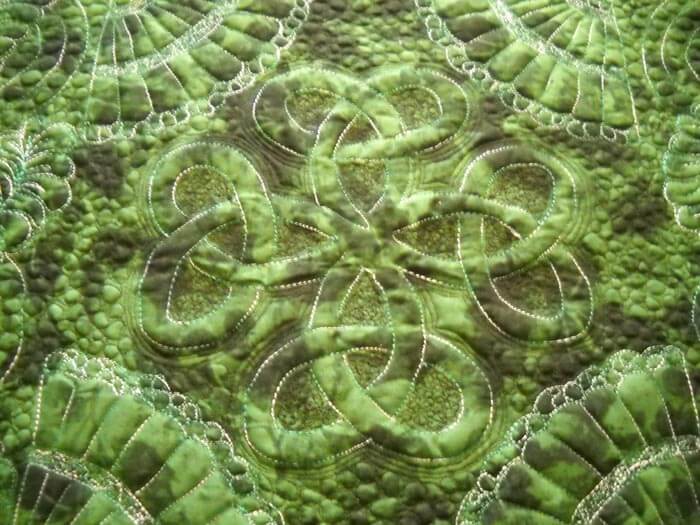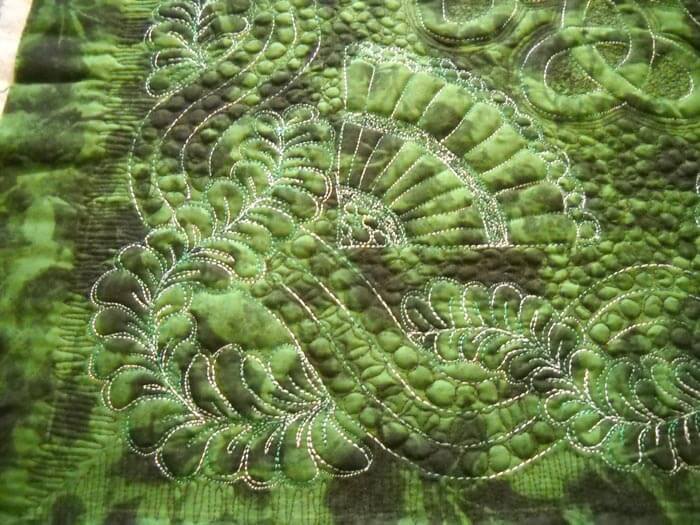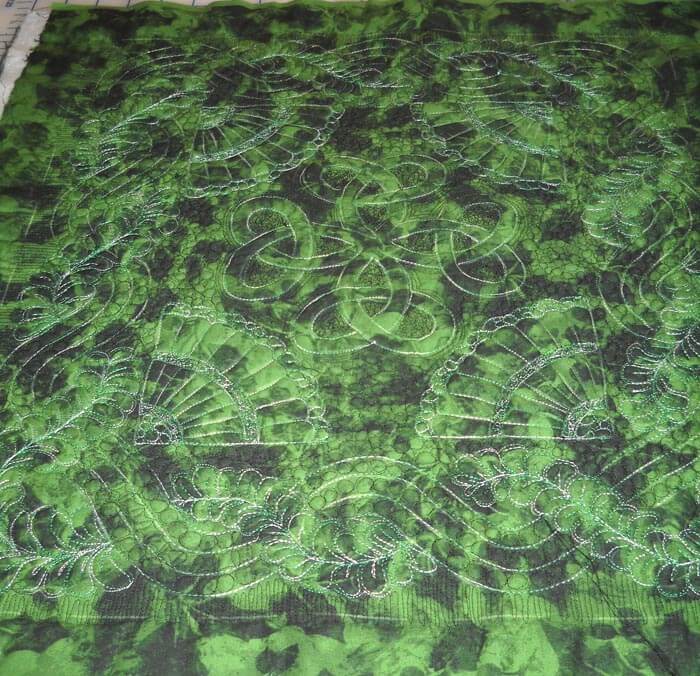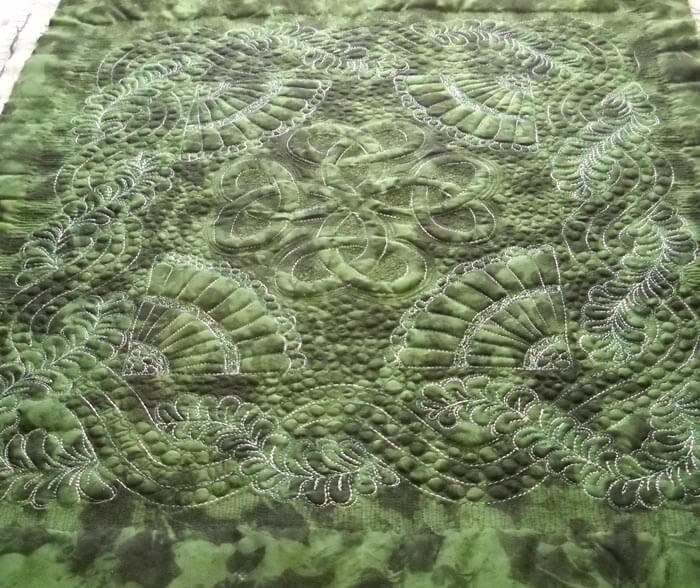 6 Responses to "52 Sparks, Week 2 – Appreciation vs. Approval, Plus FMQ"