From Dumb Little Man comes this post on 14 actions lessons from the inimitable Benjamin Franklin.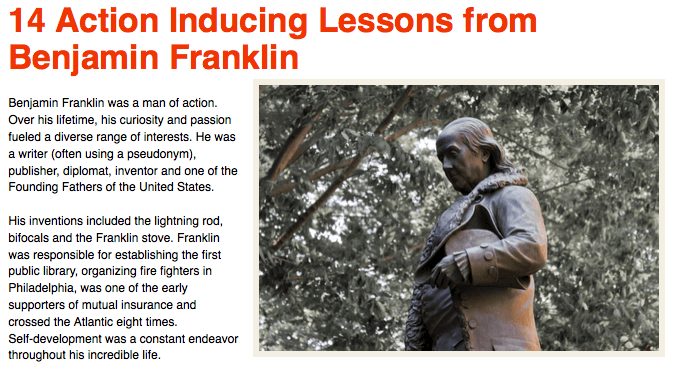 The first lesson is less talk, more action…..
And with that, I'm off to a day in the studio. Yes, there's marketing to do, but I need to create….so many ideas in my head that need to come out!
Go work!!