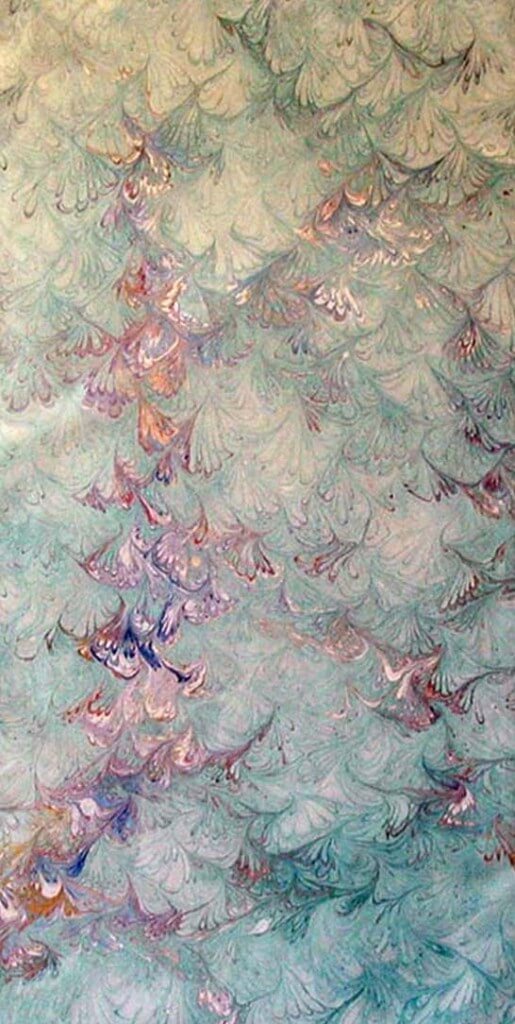 One of the interesting side-effects of our stay in the N0rthwest was a new appreciation for the color gray. I have a limited number of grays in my stash, and we have one gray color of paint we use in our marbling. We used to have six or seven when we used Ceramcoat paints for marbling, but since they changed formulas, we're not happy with the pigment. So we get by with the one gray. Using only the one gray has caused us to see how that color can change when mixed with other colors, so we really can achieve some differences.
But after two weeks of gray and rain, there are so many shades of gray! Part of me wants to go out and start buying a lot of gray fabrics, which I really might have to do. Yellowed grays, blue-grays, green-grays. There are so many distinctions. For years I've always loved all the spring greens that happen once a year, and my stash reflects that. We were able to see a lot of that on our trip, and many of the places and trees reminded us of New England.  But I had never really focused on gray as its own color with all the variations. By the second day in Seattle, I could look out at the water and mountains and count probably ten different shades. Then I became really attuned to looking at the differences.
Here's just a few examples.
The Crocker Museum in Sacramento. Glorious Victorian home.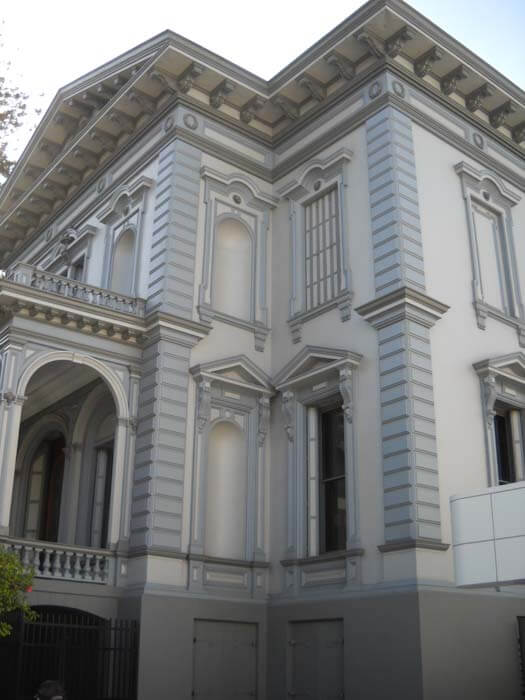 The bridge at Deception Point on Whidbey Island, in the rain (of course) and few snow flakes, with some grayed greens.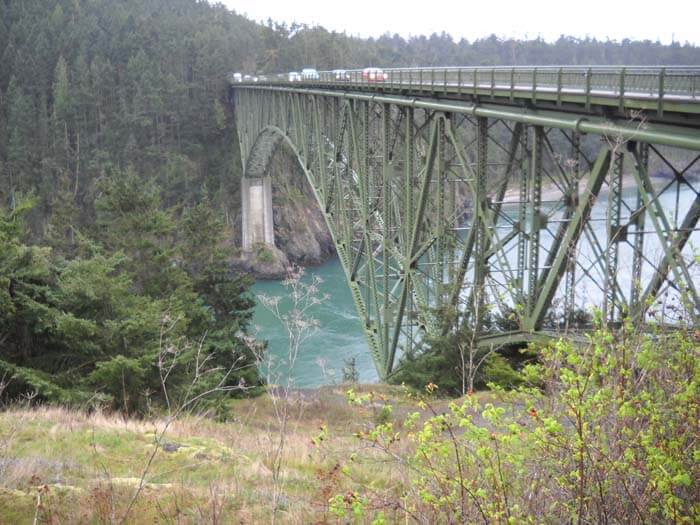 It's interesting that after a while I didn't even notice the lack of sun…although I was very glad to see it reappear while going down the Oregon coast. Speaking of the Oregon coast….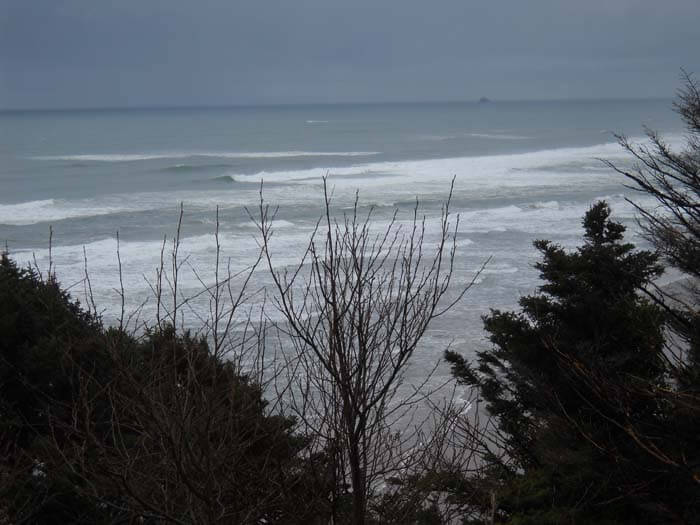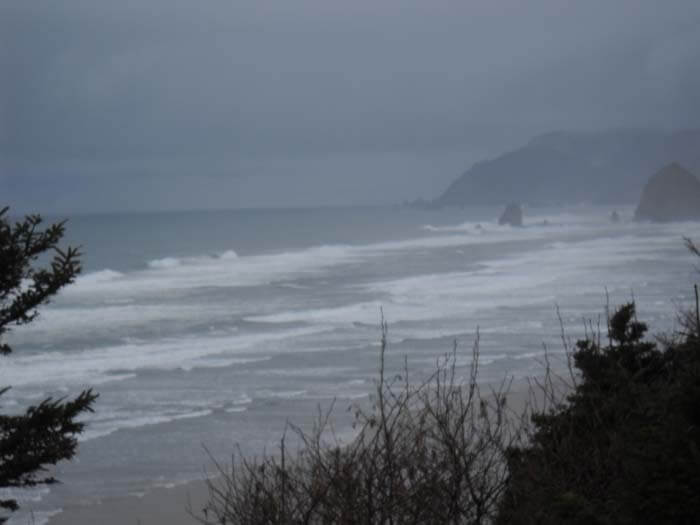 Wild, wonderful, and rugged.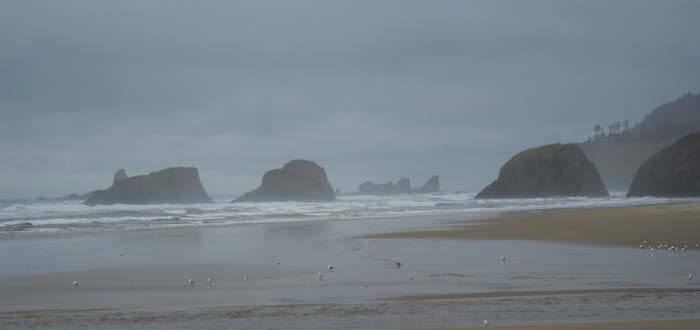 Along the beach road in Alki, part of Seattle.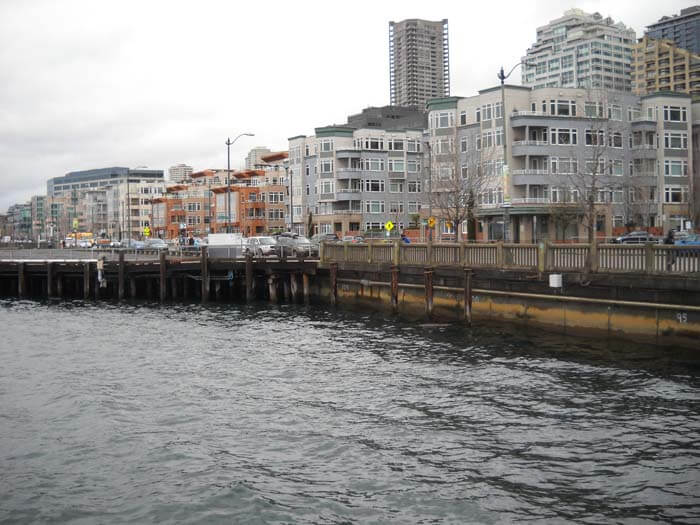 One evening at sunset, looking to the west from Alki. A lone person paddling something by standing upright.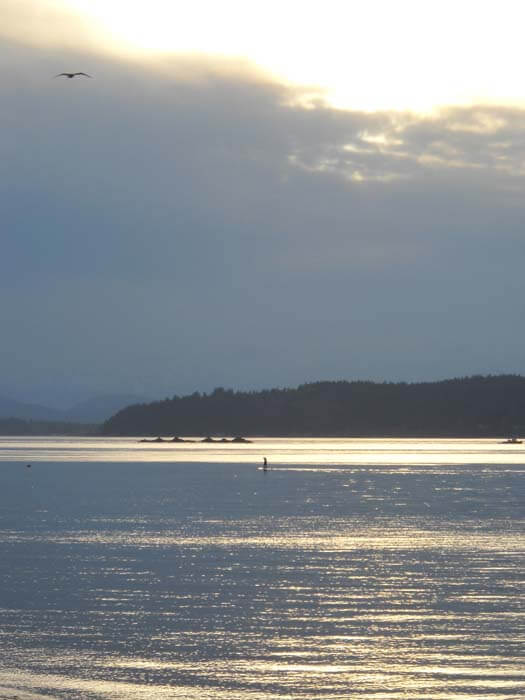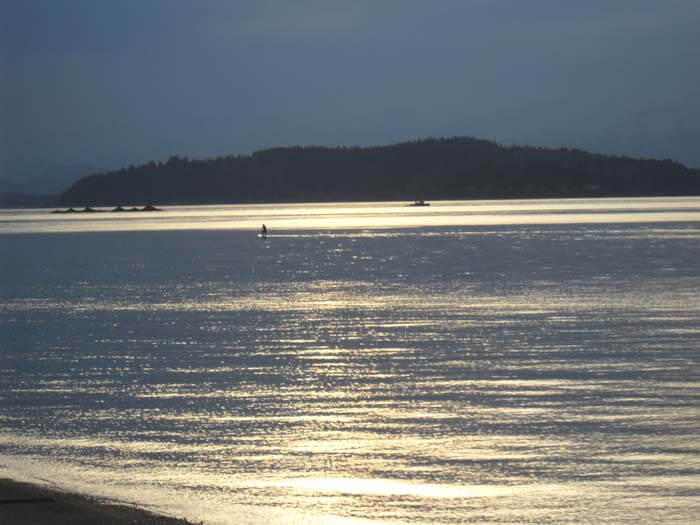 Klamath River rest area before heading into Oregon.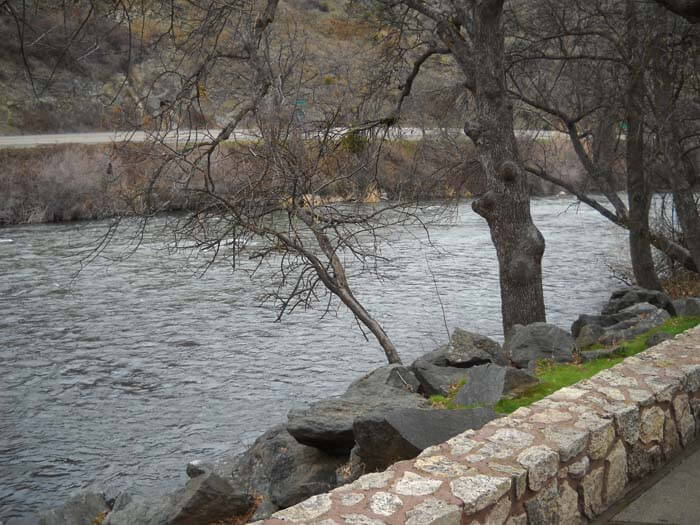 Snow……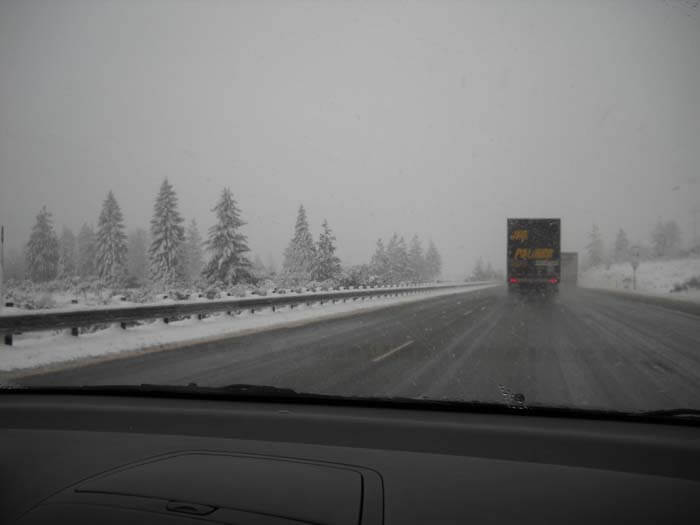 So does this mean I choose my vacations based on a color I want to study? Hmmmm. Would love to hear your examples of realizing the range of one particular color.

Those of you in the Seattle area hopefully know about StashFest – a fund raiser for the La Conner Quilt Museum. It will be Saturday, March 31 and Sunday, April 1. We're headed up with LOTS of marbled fat quarters to sell and add to the funds for the museum. We spent all of January and a week in February making fabric – hubby turned out great pieces and experimented with a lot of new patterns. You can read more here.
So this week is finishing up a few loose ends and starting to pack. I won't take quilts off the wall just yet, as we just put them up, and I don't want too many days of bare walls! The quilts we're taking are of two kinds: some fairly traditional patterns that show off the marbled fabrics, and some art quilts that are more "whole cloth." We've learned over the years that too many people think the fabric is wonderful but don't know what to do with it. Hence the two types of quilts.
Special order forms, newsletter sign-up forms (yes, I know, I still need to do a newsletter…..just wait till we return and I get back in gear), quilts, care codes, velour to cover the tables….lots of little things to think through. But we are organized as ever…we could actually leave tomorrow, we are that ready. But I still have tutoring and some end-of-term grades to finish for Art Institute. Plus, I want to see if I can squeeze in some photography of two quilts before we leave. All the marketing lately has been in preparation for this show.
We also want to incorporate a longer vacation, as we have never been to the northwest. We're reading the guides and making plans. I plan on posting when we're gone….I just don't know how successful I'll be incorporating photos from the iPad. Now about gas prices…..a gallon of gas was a lot cheaper when we committed back in December. But we'll be able to take a lot of public transportation in Seattle and POrtland, so we should save money – and frustration – that way.
We will be coming back to a large commissioned order of fat quarters, as well as two show deadlines….and three more table runners to complete (but I've figured out a shorter way of putting them together).
Life is good!