Posts Tagged 'Free motion challenge'

Where is the first quarter going? We are leaving March 25 for Seattle and still have fabric to make. Life is taking a few twists and turns that are unexpected. The upstairs noise finally got to us, so we are moving – a week from today. So lots of packing, and still trying to make fabric and sew. Not a great combination.
Most marketing is on hold. I will need to put the Etsy store on inactive until we return. There's just too much to do to keep it active, as well as bring the additional stuff with us in case we sell something. Need new business cards and new postcards as a marketing tool. Plus lots more fabric. And hardly anything for a tax return, so funding the trip up is going to be an interesting proposition.
Still no newsletter, but I am getting regular with the blog again. Numbers are up on the blog, and I hope to keep them growing. I made my first major deadline, but the other one for the beginning of March won't happen, and I'm not sure the Fish Follies entry will happen – due the day we get back home from Seattle, which means it has to be done before we leave…..maybe, if the move goes well.
Can't keep up with either Google Reader and the blogs – deleted some that aren't strongly art-related.  Can't keep up with updating the Facebook fan page. Don't even ask about Twitter. I see that Pinterest is really catching on, but because of copyright issues, I am avoiding it right now – mainly because I can't keep up with what I'm already trying to do.
But…..there is another potential commission in the works for end of April, Ebay is still going strong, and I have so many ideas for art pieces I'll never get them all made. Right now I need to free up my schedule, which now has something every day. I'm tutoring a great kid, and the=at will continue, as will my yoga lessons. The new teaching gig will end in mid-March, and I probably won't teach again for them. Too much like what I just retired from: worried about who's passing, who needs more work, and the like.
So it's hectic, but here is an interesting article from Fine Art Views, about what to say to a customer who wants to know if "you're as good as so-and-so." Enjoy! Hopefully you'll have productive and not especially crazy weeks!
PS – I'm working on my iPad cover and practicing my free motion at the same time. Very soothing – I love this lesson on feathers!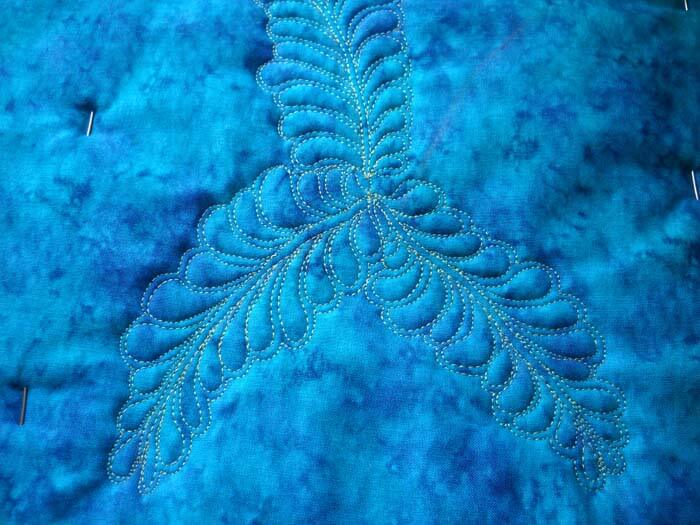 Cotton fat quarter trimmed to fit the iPad, a thick left-over batting, I'm thinking a fusible batting, kona cotton for the back, and Superior Thread Art Studio green, and a #90 titanium needle.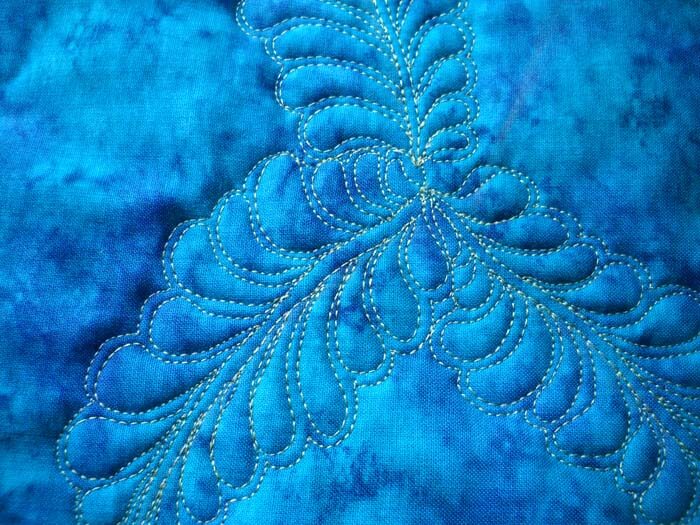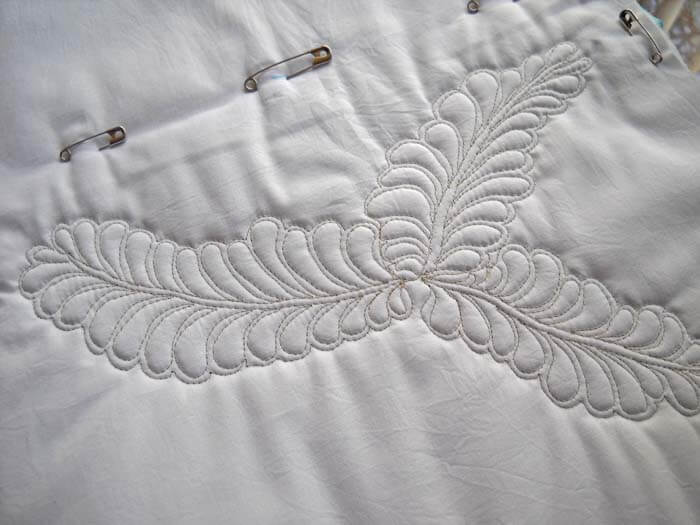 Tension was workin' good!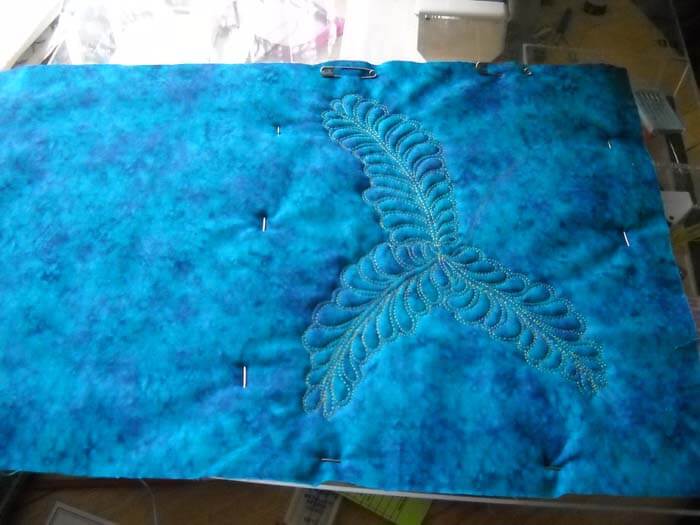 Overall  pleased with the stitch length.