Posts Tagged 'La Conner Quilt and Textile Museum'

It's been a week since we got back from Seattle, and we've been busy doing a lot of catch-up and ordering of more fabric and paints. There were quite a few lessons from the event, most of them good ones.
First, we didn't make all our expenses, with  the cost of the trip. But we did make enough to cover all the supplies (fabric, paints, bags, etc). We knew we'd be going for a vacation, so there was a certain amount we wanted to be able to make – at least the cost of preparing the stock, which we did. But we had a fabulous time. You can check out pictures from the StashFest here.
Second, next time we will bring up more than just cotton. We had originally planned on other fabrics but were talked out of it, since this show was being geared specifically to quilters. Out specialty fabrics that we did bring went very quickly, with lots of requests for more.
Third, bringing all the quilts (even though we worried about them being stolen from our car) was excellent. One of the results is we need to bring up a lot of unpolished satin next time, as that is what all the big art quilts were made from. The traditional quilts were a hit, as people could see how small pieces of fabric could be used in traditional blocks.
Fourth, we did get a good mailing list, and now I am really committed to getting out the regular newsletters. I set people up as a separate group, so when StashFest rolls around next year, they can get separate emails.
Fifth, I definitely have to get a garment from marbled fabric for me to wear at shows. That's another whole audience to reach.
Sixth, lots of good connections, including two new commissions. We really loved talking to people, and the article from the National Quilting Journal was great to show the marbling process. There definitely are some things to change in the overall portfolio set-up.
Seventh, we had a chance to go through the quilt museum, and there were two great exhibits. Larkin Van Horn curated one called Deep Spaces, with some really gorgeous pieces. Carol Taylor had her "arc-i-texture" series, and I enjoyed seeing some of the other things she did with that technique. If you get to the area, check out the La Conner Quilt and Textile Museum. The building is amazing, and the people are just great.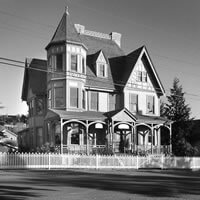 And there's probably lots more, but the marketing is ramping up again, so I definitely plan on capitalizing on our first really big event!