Some interesting food for thought from the Fine Art blog…Questions You Don't Have to Answer. Interesting because I was frustrated at a recent show in northern Arizona. So many of the artists I was looking at did not have websites. One was a great painter, and I knew i would buy anyway, since I was  right there. But now I had no way of looking at his work for future purchases. Yes, a lot of folks take a card, walk on, and you've lost your chance for a sale. I don't shop that way, but I'm guessing I'm in the minority. Thoughts?

I realize a lot of people don't consider themselves web savvy, and perhaps that's why they don't have a site…or even a Facebook page. But I'm figuring the web – and art sales on the web – is here to stay. Yes, we all want the immediate sale, but in this economy, that's probably not going to happen. I bought from the artist – prints, because the price was right, but if he'd been on line, I would have looked at one of his canvas prints. Now I have to hope I see him at another show…….
Also of interest for marketing is this article posted a while ago in What the Craft – Why Handmade is So Expensive. This is a really good look at how much time goes into each piece we make. If we totaled up all the hours we actually spent, we'd never sell anything…..

And…10 Tips to Increase Your Productivity from The Future Buzz.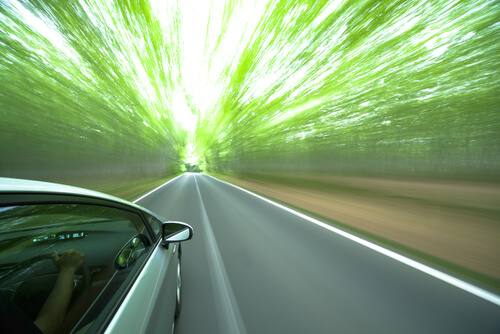 For me, my productivity comes from making lists, and then determining which of the big projects to work on next. I keep deadlines in mind, although sometimes I just don't make them. I have a couple of things coming up that are definite for major art projects, and then my lists help me organize the day-to-day items. The biggest "left-over?"
Well, there are two…..my portfolio revisions, and the newsletter development and schedule. The latter is the most important, and for some reason it just hasn't made it to the top and actually gotten worked on. That is a goal for the start of next year, so I don't miss out on the holiday season. However, that said, we have been MUCH better this year about approaching holiday sales.
And in that spirit….this gift basket needs a home…...see the Etsy store…….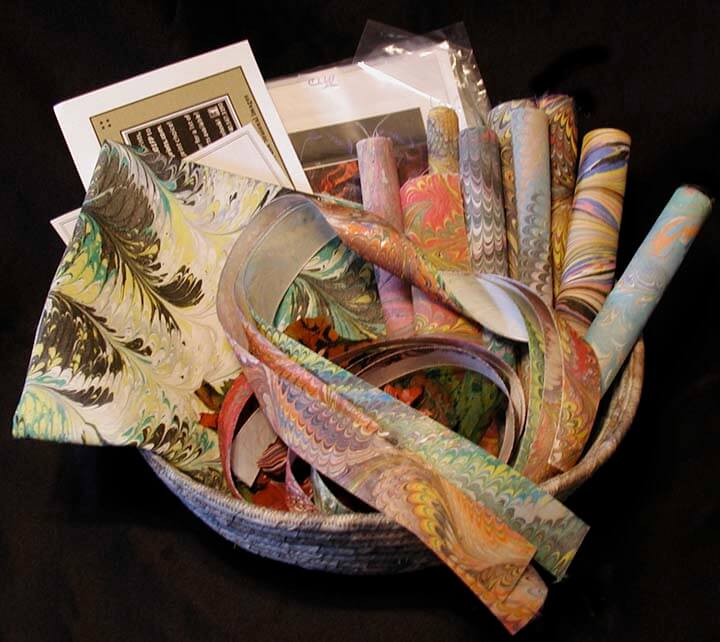 Great marbling session on Sunday – expect to see a few more fat quarters show up in Etsy…..
2 Responses to "Monday Marketing"