Posts Tagged 'affiliate income'

Some interesting thoughts going through the mind over the last few days, primarily thinking about future directions for the business. We really enjoyed our guild demo and would like to do more, so moving up the to-do list is a plan for making that happen. We also spent a good chunk of time yesterday planning out two now major art pieces, something we haven't done in a long time. Hubby has some great designs from a number of years ago that we want to bring to fruition. So it's been really fun to look at the artistic side of planning.
Thanks again to Laura Bray and her e-course on Multiple Streams of Income (also available in an ebook – Click here to visit katydid designs.). For the first time I understand marketing and art-planning. I was too focused on marketing and not enough on actually creating art to increase income. My second season on 100 days ends on November 18, and I am already thinking about new sets of goals and increasing the range of goals. It's turning out to be another good month for us, and I so want it to continue. My linking you to Laura Bray's work is an example of a passive income strand, another area I am focused on building; you visit sites I recommend, purchase something, and I receive a commission. If you visit the Resources tab for the blog (at the top), you will see people and businesses I recommend – some of which pay me a commission, and some who don't. Either way, I am only sending people to you that I use/have used and have confidence in.
That said, I keep reading and processing more information about building success as artists. Here's a couple of articles I've found in the last few days that may be timely for you.
Thinking about giving up the art business? From Fine Art Views blog comes "Boiling Point." A good read if you are discouraged by success as an artist.

From Joanne Materra comes a great post on potential scams we all have to be on the watch for. Called "Don't Fall For It," it's a look at potential scams.
And along the same line, from Artsy Shark comes an article about applying to exhibitions, "Five Tips on Getting into More Juried Art Exhibitions." A word about Artsy Shark – we will be a featured artist sometime in the next few weeks….stay tuned!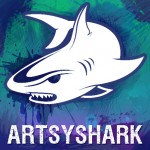 Have a great week marketing and building your joy!