Sometimes it takes two weeks to collect everything, but I always find some gems – I LOVE the internet!
From the 365 Project comes another gorgeous set of photos…some of them very subtle and delicate.
One of the amazing people I adore – Sidney Poitier, from Letters of Note: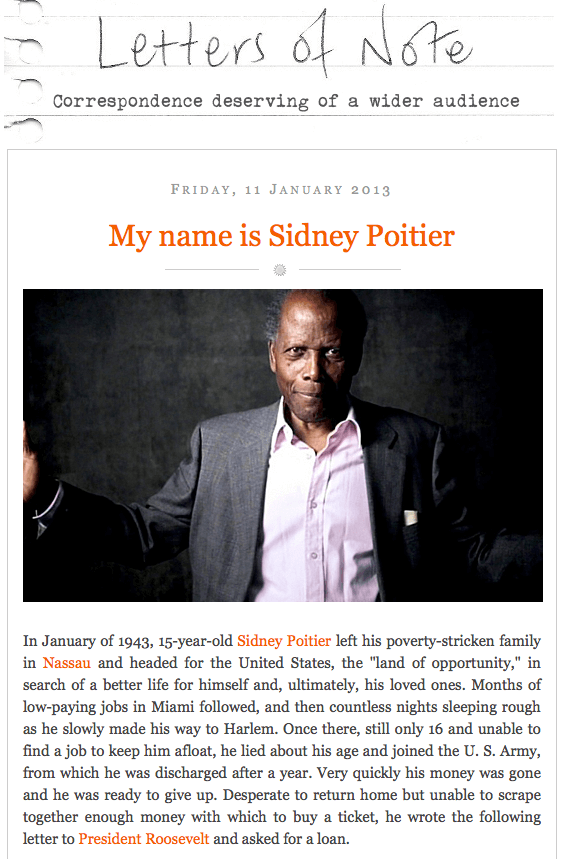 From Raymond Houston comes a free download for a circular Celtic knot. This would make a great Christmas wreath, and I LOVE the fact that he analyzed a blog post that was very popular to see what people were looking at. I gotta try this in marbled fabric next year!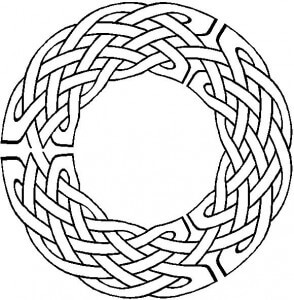 Since most of us are dealing with cold weather right now (in the desert it was 18 F today – REALLY cold for us!), here's an interesting video of boiling water freezing almost instantly…..and the accompanying science article to explain it.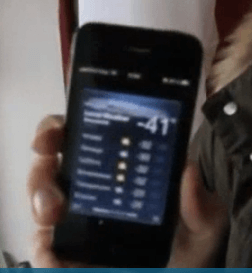 A teacher friend of mine is looking for some online lessons to help teach punctuation……and here's my absolutely favorite one. Some of you will remember this – the immortal Victor Borge….
Another cool artist and how he does it – disappearing into the background……The link will take you to Liu Bolin – can't seem to embed this one…..then go to this new link to see some additional photos of his work. (Look for his shoes at the bottom….)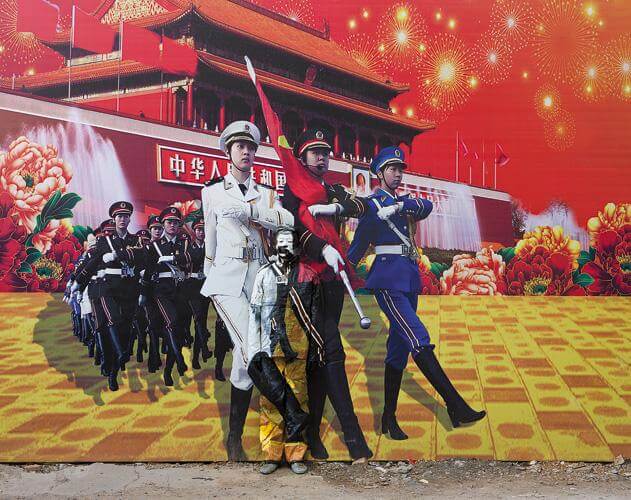 Very clever idea on creating a photo booth – would be great for kids' parties! From Alisa Burke, who does very cool things!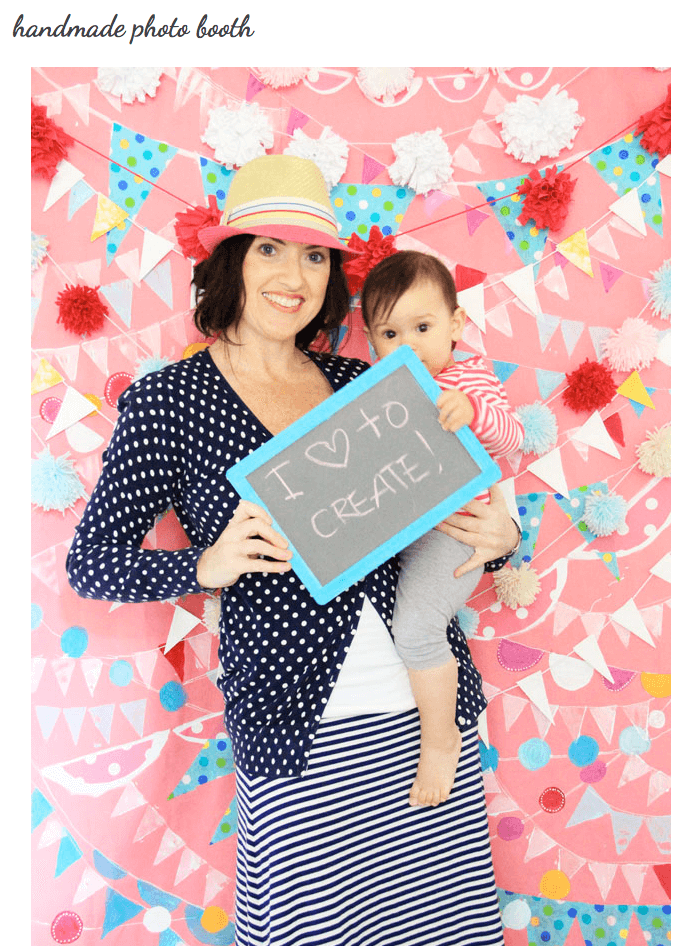 Readers of these posts know I love the 365 Project. They have a post up on motivating and organizing yourself to participate in the project. Some great ideas for photographers.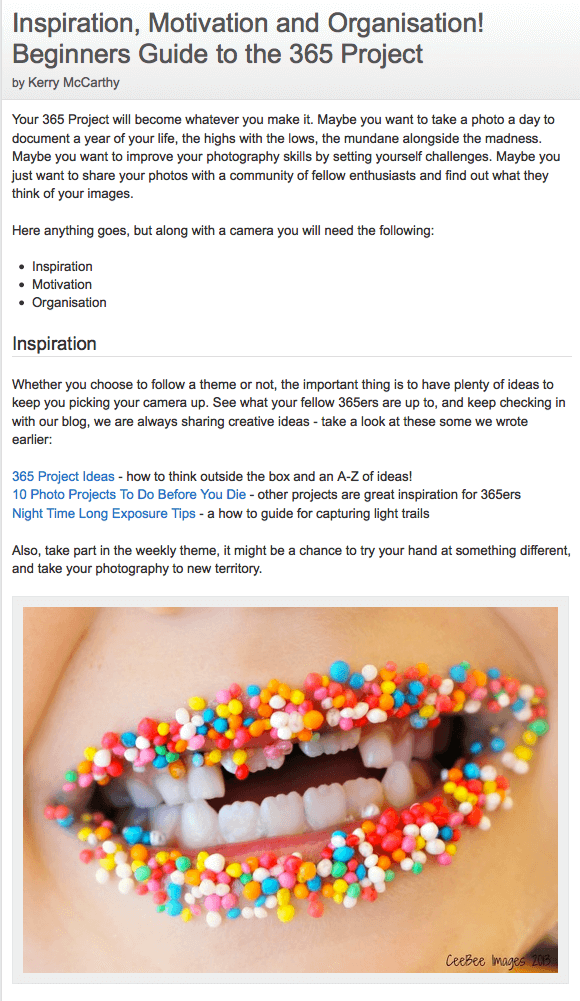 I LOVE flash mobs – even if they are commercials – I nearly always get teary eyed. Here's one from T-Mobile….
And finally, Star Trek fans – did you know Dr. Martin Luther King, Jr. was a fan? Think of how the series would have changed if he had not talked Uhuru into staying…….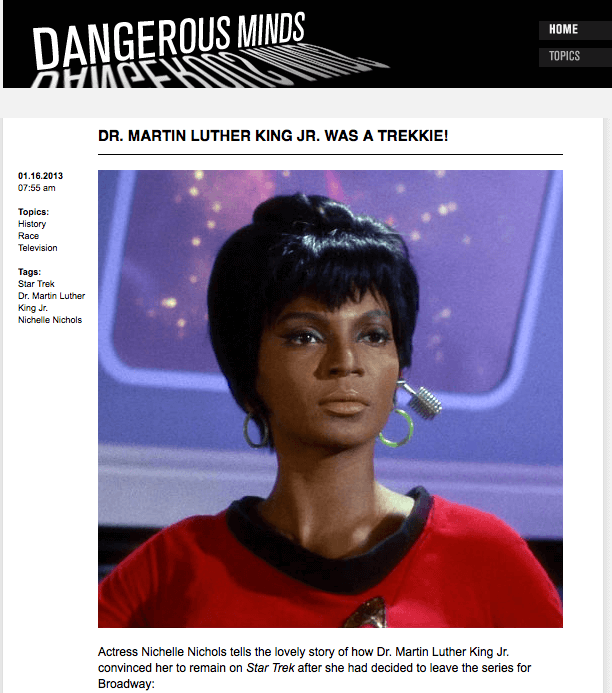 Have a great week! Send me cool stuff you find online!
The Textile and Fiber Art List has been down for a while, with massive server problems. But now, it's time for more eye candy to warm the rest of January!. Enjoy – be sure to visit these great artists!

"I am a professional artist passionate about making painted quilts. My painted quilts are a hybrid of the fine art techniques of painting and collage with the stitching techniques of quilting and embroidery. My painted quilts have been commissioned for hospitals, universities, corporate spaces and private homes throughout the United States. As a child I learned one true thing: making art made me happy. That is still true today. The solitary aspect of studio work is my daily meditation, and the problem solving that art making requires has kept me interested over the years. My aim is twofold; to create a beautiful work of art that will reconnect the viewer with the beauty of the natural world while referencing the tactile/textile memories to home, family, community and women's work; the very essence of 'quilt.'" Bernie Rowell

"I spent many years studying embroidery, textile art and calligraphy in the UK but it wasn't until I came to the USA that I was enabled to really present my work to the public. Thankfully it was well received and this lead to me doing a lot of teaching throughout the USA and abroad. My inspiration comes from architecture, travel, colors, fabric literally anything that is out there can inspire me. My long term goal is to produce more work for exhibition. I am a mixed-media artist and have been widely published in many national and international magazines. I am the author of "Mixed Media Explorations". I have made several appearances on PBS Television and have released several tutorial DVD's." Beryl Taylor

"I've made my living as an artist my entire life. After graduating from the Rhode Island School of Design with a major in ceramics, I founded a custom tile manufacturing business in Los Angeles. I ran it for 18 years, and sold it to move to New Mexico in 1994. Since my move to the high desert, I have gotten more involved in fiber art, and exhibit in shows nationally and internationally. I work with children in general art lessons on a regular basis, and also conduct workshops with adults. Spending nearly 20 years in the manufacturing business taught me to be inventive with the use of materials and processes. This is something that I continue to explore in my fiber work, combining many different woven and non woven materials to produce my visions. I have many sources of inspiration as well, from the colorful, rocky landscape in which I now live, to the fantastic and amazing world of scientific imagery. I am represented by Gallery 101 in Collinsville, Connecticut, USA." Betty Busby

"My career has been centered around creativity. I have been a freelance copywriter in Houston for 35 years, but I have always drawn, sewn, and kept up a healthy craft addiction. With the recent downturn in all business comuunications, I have had time to concentrate on the visual part of my passion.I am drawn to natural subjects — plants, flowers, animals, insects — and my style has been described as modern and clean. Most recently I have been working with pen and ink drawings, due to an almost overwhelming addiction to screen printing. I absolutely love everything about the process — the smells, the textures, the mystique of it all. I do limited edition prints periodically, but the bulk of my time is spent creating what I call "domestic art." Why can't everything be beautiful? That is the question that originally led to the Beyond Her collection. As a lifelong artist and crafter, I found myself looking for high quality, everyday objects that were actually a pleasure to see and to use. I start with original art – watercolors in the early days, and now or pen-and-ink drawings – which I imprint onto various surfaces, primarily beautiful papers and heritage fabrics. Products include stationery and office products . . . napkins and dishtowels . . . pillows and mugs . . . tee shirts and scarves. The raw products are carefully chosen – I am always on the hunt for natural fabrics, good sizes, practical designs, great styling, sturdy construction, unique textures. We use small local shops for any outsourcing; most products are either imprinted or assembled by hand. The name? It comes from the passion that drives this small business. It truly is . . Beyond Her."

"I am Dutch, but have been living in Brisbane, Australia with my family since March 2007. I started quilting in 2006, when I was expecting our third son. After a year of making quilts for my children I slowly moved into the 'art quilt scene'. An online screen printing class in 2009 has heavily influenced my work, as has the fact that my oldest son joined a gymnastics club around the same time. My series of screen printed sports quilts is still not finished! My online shops are Blue Jacaranda, on Etsy and on MadeIt (Australian), where I sell my original designs hand printed on canvas, art cards and ACEOs. I also design and sell fabric on Spoonflower." Blue Jacaranda
Enjoy these wonderful artists!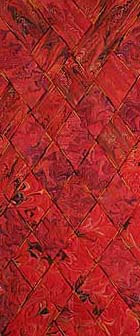 I am a subscriber to Robert Genn's Twice Weekly Letter, and this one really said something to me. The Stendhal Effect is described as "the condition of being dangerously overwhelmed by beauty in either art or nature." I thought it was just me having heart palpitations in a great quilt store. I can walk out of a gallery energized by the amazing glass – or paintings – or woodwork – or fiber. A great quilt show leaves me breathless. A Monet exhibit has my heart rate decrease to a pleasant sense of peace. A visit to the Getty Museum leaves me so excited and overwhelmed I can calm down till way past my bedtime. And yes, great quilt stores give me heart palpitations.
So it turns out there is an actual, identified condition, called the Stendhal Syndrome. It was "first described in 1979 by the Italian psychiatrist, Gaziella Magherini, after studying more than 100 cases among visitors to the Uffizi in Florence. A concentration of particularly beautiful art can cause rapid heartbeat, dizziness, confusion and even hallucinations." What angers me is that with the decline of the arts in the schools, more and more students will never experience this. What I also find interesting is a related condition that strikes me at historical landmarks. I first realized it when I walked the Gettysburg Battlefield in the summer of 1974. I was overwhelmed with the place – I looked around, listened to the wind, and imagined all the soldiers fighting those three days. This happens whenever I visit something of historical significance. Standing in Fanueil Hall in Boston where Adams and other early leaders of the American Revolution stood kept me transfixed for nearly half an hour. Antietam – imaging the streams running red and soldiers staring as I walked. Sitting in a small room on the third floor of the American History Museum of the Smithsonian, watching three hours of newsreels from World War II because I couldn't tear myself away. Watching the oil seep to the surface while standing on the Pearl Harbor Memorial, and wiping away tears, standing on the rocks by Lindbergh's grave on Maui, and standing on the great Wall of China, staring off toward Mongolia.
Nature will also always do this to me. Looking up at a redwood until my neck gives out, the Grand Canyon, Point Loma, Fisherman's Wharf, the mountains of Guilin, the Oregon Coast – there are so many places where I can just stand and stare and cry, it is just so beautiful. So art, nature, or that historical moment can overwhelm me so. I wish that for so many more people.

Week Three of Dale Anne Potter's 52 Sparks asks about our favorite color. I've had an interesting week thinking about this one. My first thought was purple, as I wear that color a lot. And…I have a lot of purple in my fabric stash. But the more I thought about it, the more I kept going back to basic black.
Growing up I did a lot of work with pen and ink, as well as charcoal. In fact, the year I was 14 for Christmas I gave my father a drawing I had done from a holiday card. This was the old-style pen and having to load the India ink each time. He had it framed, and it eventually passed to me when he died and my mother remarried. There are times when it looks vary amateurish, and times when I see the perspective and the light sources. I still like the piece. Here it is: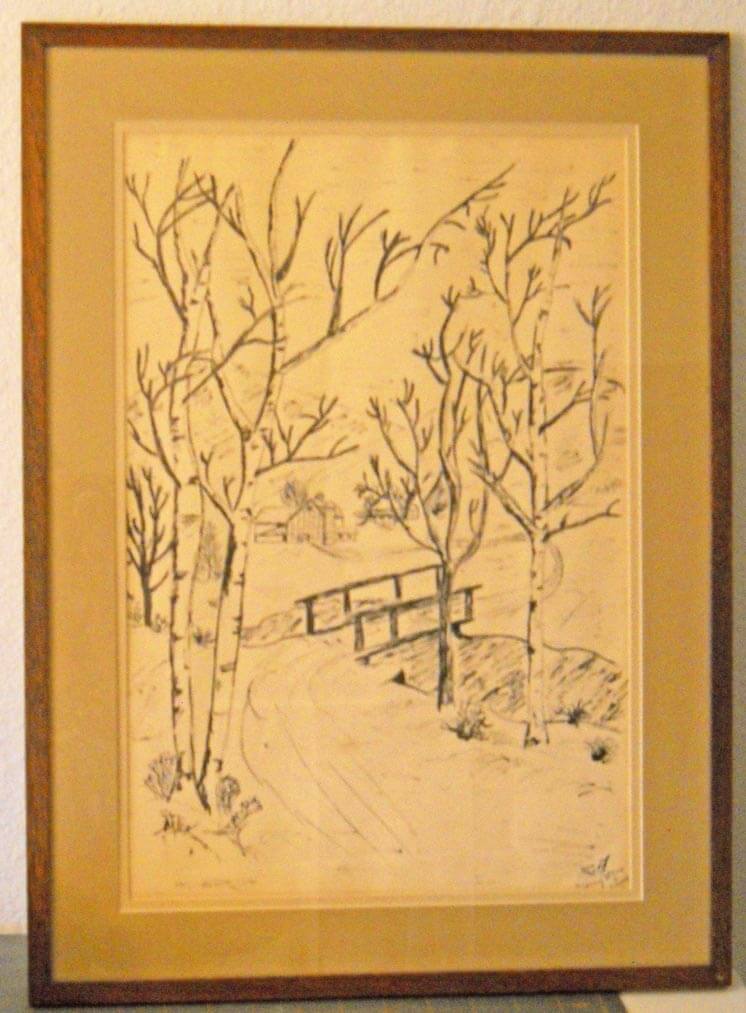 There is something so basic and stark about working in black and white. I was very linear when growing up, and as a naive, young adult, a lot of life was black-and-white, with few shades of gray. That has certainly changed!
In college I had to buy a black dress for orchestra performances, and I have always loved the idea of the "little black dress." Wearing black and white in the summers was a favorite, and I was delighted to learn in the 70's that I was a "winter," and crayon colors were perfect for me. But I have also realized I wore a lot of black when I was teaching. It's a great discipline color, and it was a staple in my wardrobe, and I could mix and match just about anything.
Speaking of wardrobes, black also is slimming, so that's another reason why I have so much of it – accented with purple, of course.
I don't hesitate to use black when needed in my artwork, and of course I love doing zentangles. Last week I showed the beginning of the zentangle – in glorious black and white – that I have started as the first step in a piece for an art show. After three days of a lot of intense, fine work, my zentangle is approaching completing, and then I can go on to the next stage. Here it is, as I've started to square off the sides, and not too much to finish.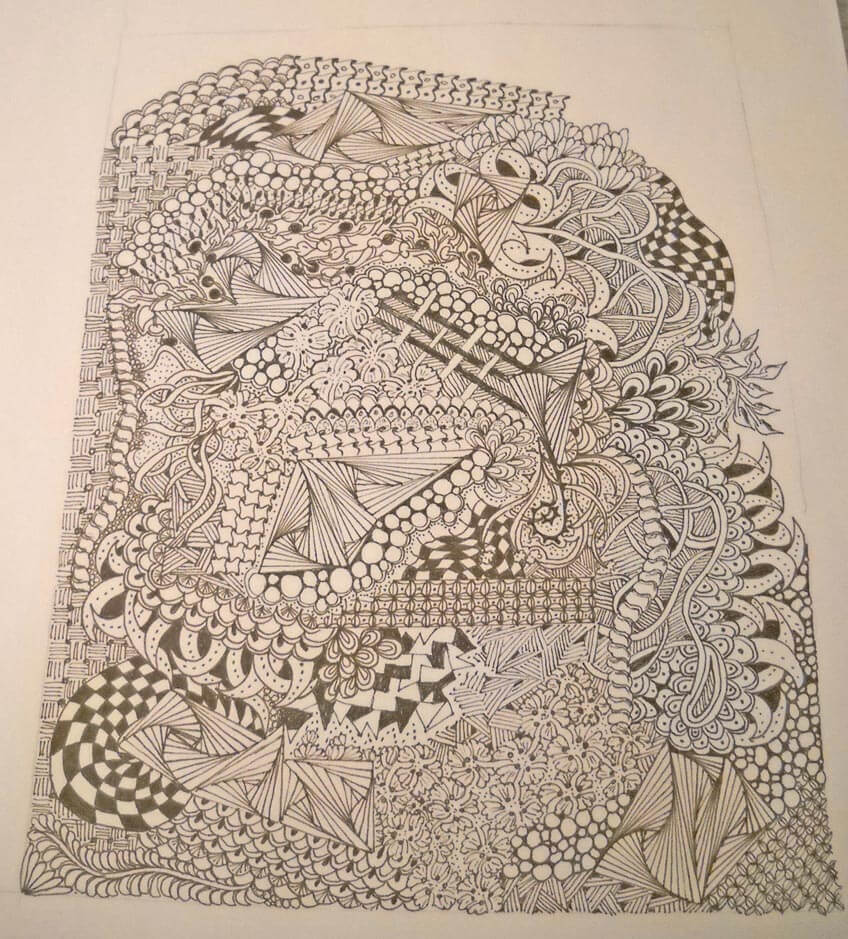 I wear red, I wear purple, but I am still drawn to black…even if I don't have to worry about discipline any more.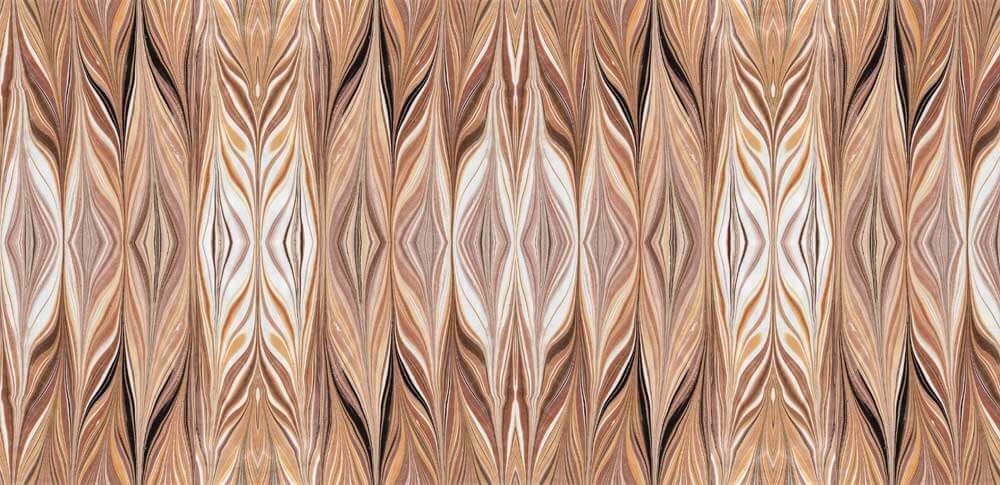 Yes, I am finishing things, some of which I can't show yet, but I do have an "oldie but goodie" from the far past, from at least 25 years ago…….this is an afghan I made of a teacher colleague for her first child. She sent me a picture a few weeks ago, and I can picture exactly where I was in Phoenix making this little bear. The bear has now been passed on to a grand-child, so it's good to know Bear won't be lonely. I didn't have a picture of this, as it was WAY before I started documenting my work. So thanks, Ann, for sending him along to me!
Also completed and never photographed (and needs to go under "early quilts" on the website) is my purple quilt – a really original title. This quilt happened in several stages. First, I did the basic blocks as part of a different quilt I was trying to design. There were 9 blocks, 5 of one design and 4 of another. Probably five years after originally making the blocks, I sashed them and then added a very geometric print for a border. This was the first time I actually started mixing some prints with the marbled fabrics. I did some beading, but I probably need to go back and re-do because I certainly didn't do the beading well. What I particularly like is the secondary design in the blocks, where the marbled fabric actually looks like it is swirling.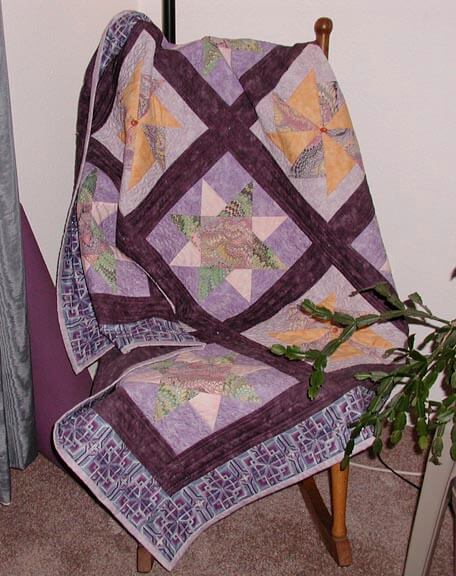 Another completed project – the dresser scarf for hubby, based on what I'm learning in the Craftsy class with Cindy Needham. I may decide to take the serged edging off and replace it with binding to eliminate the curl on the edges. But it has been a great practice piece. Now I need to finish mine…….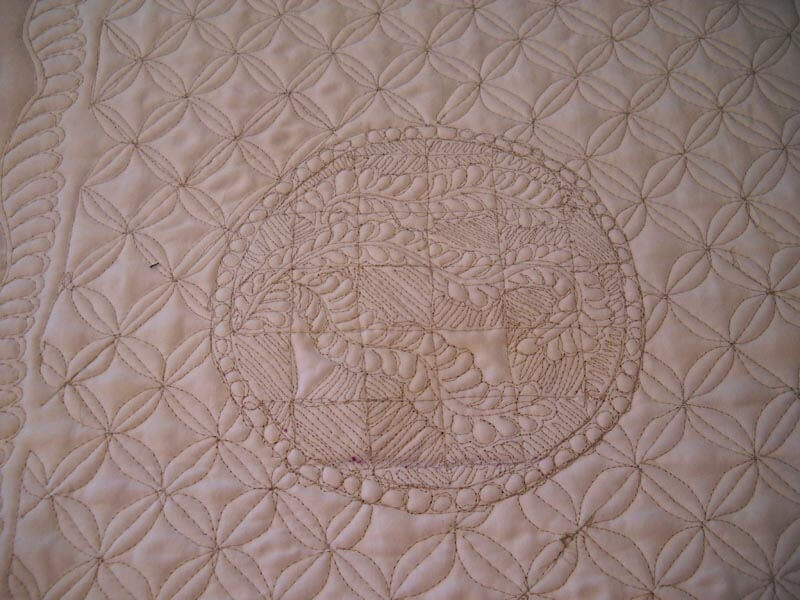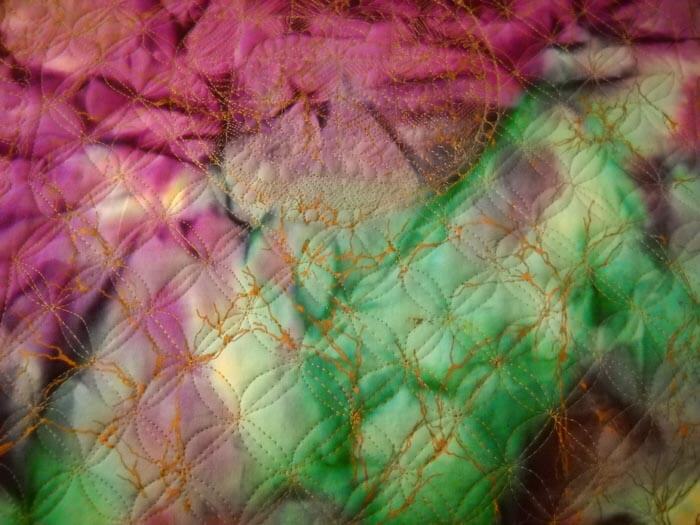 I love how the cathedral window quilting works with the hand-dyed fabric.
This next is a work in progress, a type of self-portrait, but my own distinct version of it. Think of "marbled end pages of a book." More to come the end of January……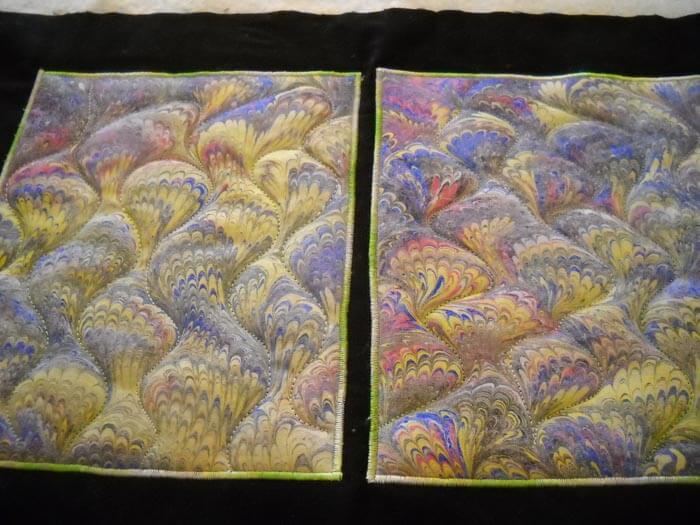 This is a snapshot of a quilt completed for a customer, where the quilter did this A.MA.ZING. quilting. I can only hope to aspire to this level of free motion quilting….from Green Fairy Quilting. You have to check out the blog and see all the close-ups……drooling…….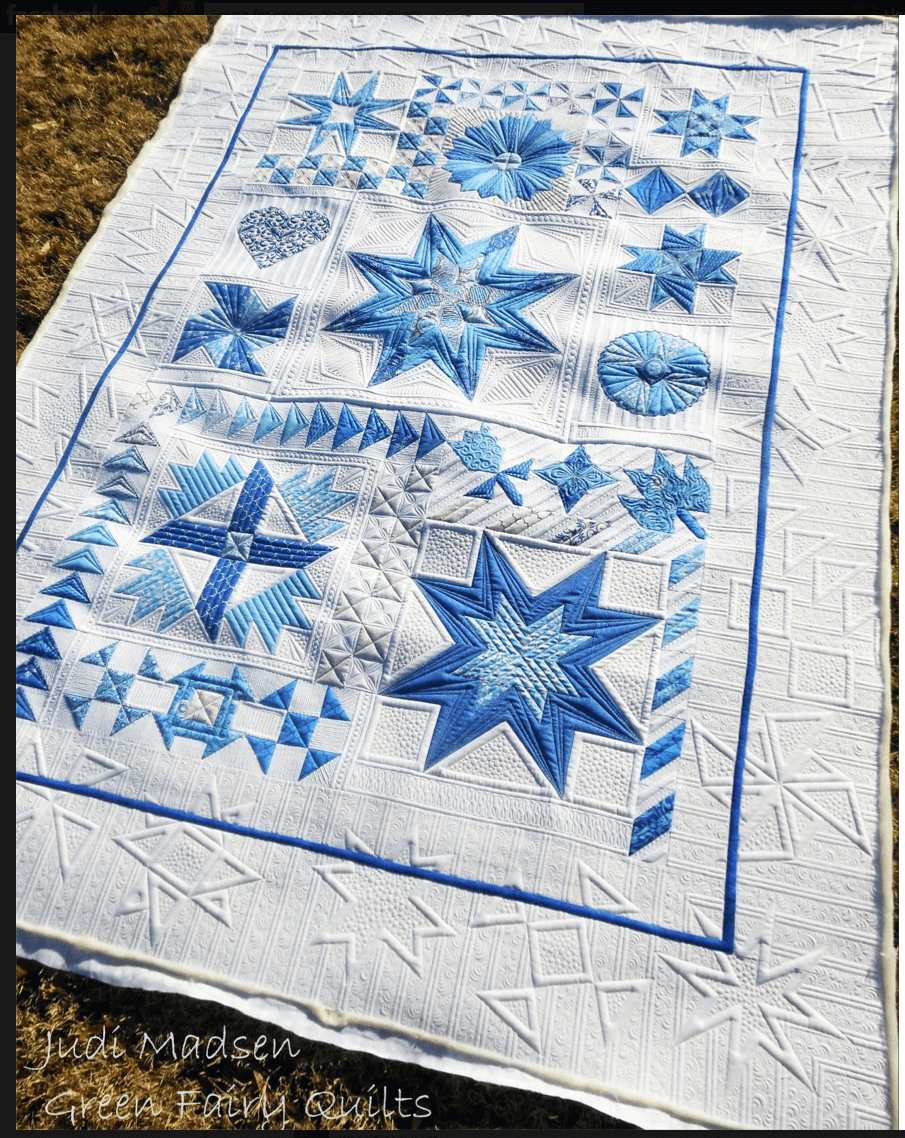 This has been a very busy couple of months, and I am into a lot of planning for this coming year. Here are a couple of articles that might be helpful as you look ahead to what you want to accomplish for 2013.
From the artbizblog and Alyson Stanfield comes a 5-step plan for generating income for 2013.  I think a lot of us forget about step one, analyzing your income for the previous year. This should help drive some of your goals for the new year.

From Dumb Little Man comes 88 Simple New Year's Resolutions. These cover a wide range of categories, and you should find a couple that will work for you. Here are just a couple: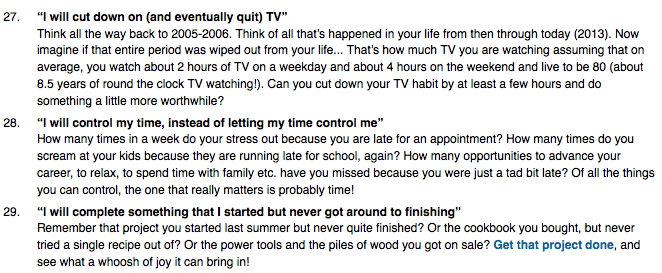 I like number 29 – I am slowly getting through my unfinished quilt projects, especially since I am using them as practice pieces for all the new free motion quilting I have been learning. And concerning TV – well, there's not a whole lot on that's really worthwhile – I'd rather be in a book.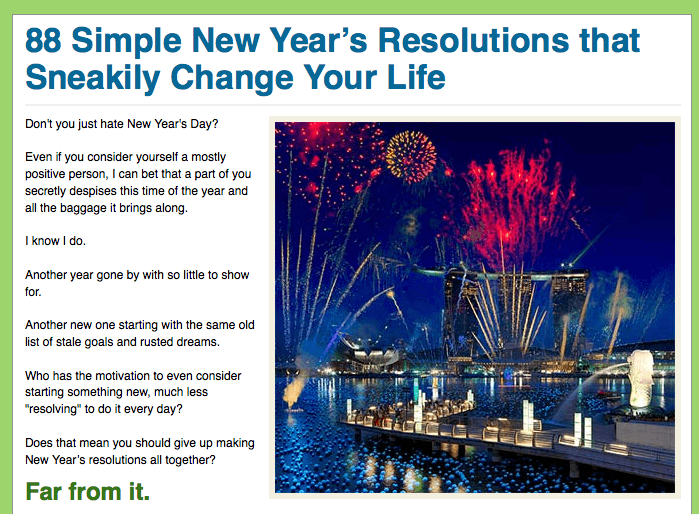 This last is something I am going to focus on this year. Harriete gives LOADS of useful web and design advice, and this one is about correctly tagging our images we have on line. Since I have redone the website, I need to address these. She has four tips for improving searches on your images.

 In other marketing news on this end, I am getting the newsletter ready to go out with announcements about our "Fabric of the Month offerings this year. The Etsy store has been restocked….well, we're marbling like crazy to get new fabric available. We are planning for Seattle, as well as a magazine article that will come out in March. One of my goals this year is to get a better handle on using social media….at least, I'm thinking I can……

I'm participating in Dale Anne Potter's weekly art journaling project for this year. This week's prompt was "Right now – what drives you?"
I spent a lot of time this week processing that. Travel certainly is a driving factor, and I want to try and get as much in as possible in the next few years. But…on a day to day basis, I'd say it has to be creating with fabric. It's not all art, but a good chunk of it turns into something pretty wonderful. And I find I am really trying to get as much art time in as possible, what with trying new ideas, redoing old ones, and just generally learning more about materials, fabrics, and techniques.
That said, I was looking at the lists I've developed on year-long projects, month-long projects, and weekly tasks. For the last two years I haven't entered Fish Follies because I haven't gotten anything new made. I had a fabulous idea last year, but the deadline was as we were coming back from StashFest in La Conner. I had the who piece worked out in my head, but the very first piece would be creating the zentangle artwork that I would need as the base for all the fish.
So as I'm looking at my lists today and contemplating writing about this question, when it occurs to me to just start doing the basic artwork. Start on it, so I can see the progress and realize I really am working on creating, not just reading the lists. I figured if I created the zentangle on a large sketchpad piece of paper, then scan it, I could create the fish I needed and they wouldn't all be exactly the same. So two hours later, here's what I have so far….and a long way to go before this part is completed……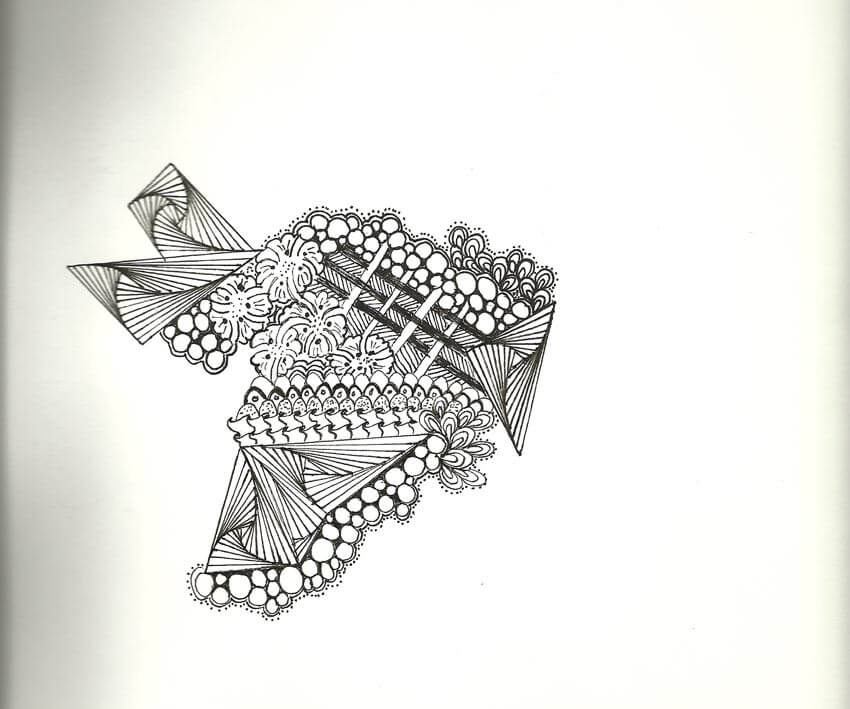 Lots more to go, and it will be interesting to see how it photographs – I think it will be too large for the scanner, but at least each of my fish will look very different.
What I like about this prompt this week is the sense of commitment to creating, and when I combine it with my word for the year – optimistic – it feels like a really good fit!

It has been a bit, what with the holidays and all, but I am slowly getting back to being regular with the blogging. Mostly I've found some really cool videos that I hope I can get up here. Enjoy, and send me what you find on line.
First up is eye candy from the 365 Project. I've actually been to this spot – during the day, but it is gorgeous at sunset.
Also from 365 Project are their theme winning photographs for the year. The math person in me loves this geometry winner.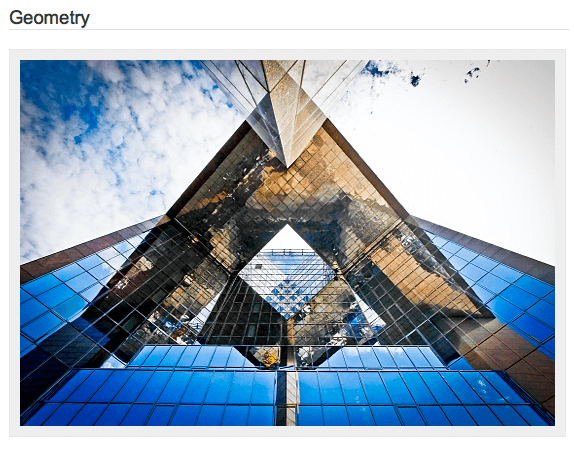 From Cool Hunting comes a look at a paper artist, Irving Harper. I love the texture that he is able to create.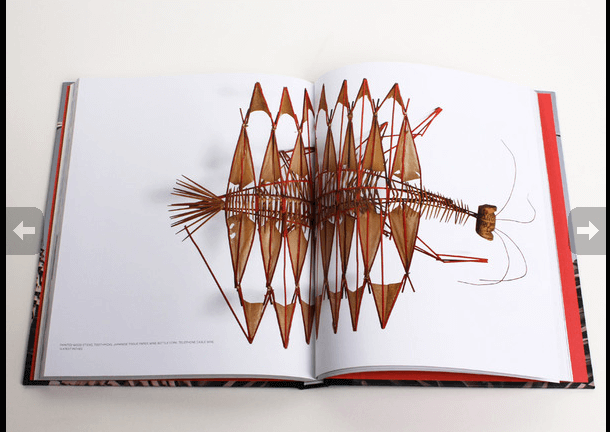 Here is a pretty amazing video of driving in Norway along the Atlantic Coast. How would you like the job of building this road?? The road is built on several small islands and reefs, and is crossed by eight bridges, several roads and overpasses. This road is a view of the open sea, which is rare on the roads along the Norwegian coast. You can see fjords and mountains near the road. The spectacular road quickly became a tourist attraction, insofar precautions should be displayed while driving, because of the attendance of the road by the local population and visitors.

This is reminiscent of the art of Andy Goldsworthy, but even more fleeting. This is the balancing art of Michael Grab, from NPR.

 Ice palaces in Harbin, China – really gorgeous…..and oh, so cold!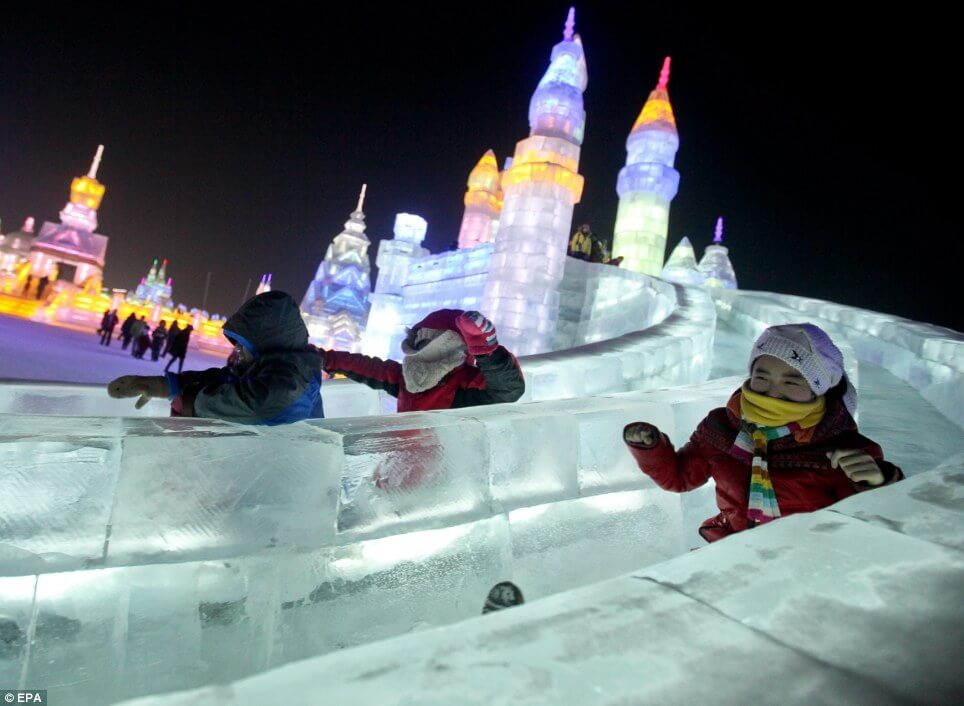 I LOVE Chris Jordan, and he has some new work available on his website. He uses common objects to depict waste of one type or another to tell a story. He is amazing. Be sure to zoom in on each picture.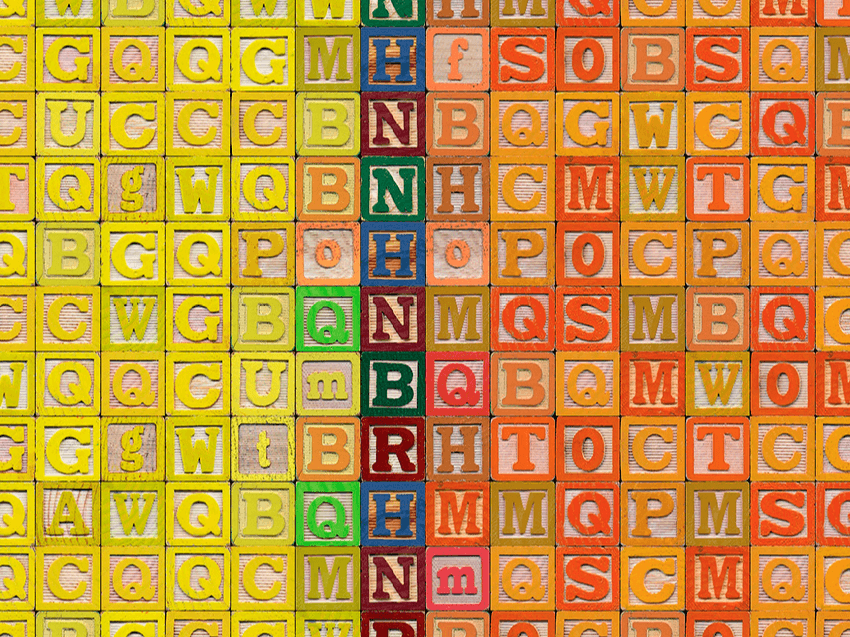 School Dropouts…..done in blocks
New video from recreational mathematician Vi Hart – whom I absolutely love – use her videos in college algebra a lot! Here's a look at fractals….
Speaking of math, I thought this was pretty cool: (If you know the source, please let me know….)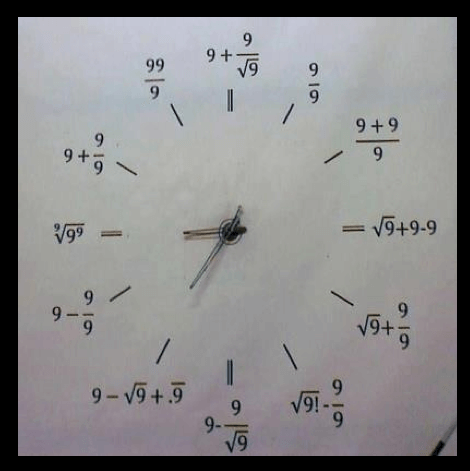 And finally, one of my favorite math videos on how easy it is to misunderstand some of the basics of mathematics……
Have a great week!

Getting Organized – Part 4: The Brain Dump
Okay, so my middle grade students would say I could bring any topic at all back to dinosaur poop and pee. But the Brain Dump is different, and it's highly useful. I've been doing this at least once a month (sometimes more) for the last year, and it has really helped me organize myself. I find that as I start planning for this coming year, before I can do my backplanning, I've had to do a serious brain dump and keep the paper close at hand for other loose ends that float to the top.
The idea of a brain dump is to sit with a blank sheet of paper and list everything – and I mean EVERYTHING – that you need to do, whether it is urgent or not. Don't worry about order, don't worry about whether things go together, don't whether about if it's several weeks away. JUST WRITE IT DOWN.
The advantage to this is to give your brain a break and a rest. Once you take everything that you are trying to keep straight in your brain OUT of it, you don't have to worry about remembering it all. Now it's down on paper, and you don't have to keep thinking about that particular task, and the next one, and three more after that. It's incredibly freeing and sets you up to be able to make sense of what needs to be done to accomplish goals.
Here are two examples of a couple of sheets I started with on January 1, as I plan out my month and my first quarter, as well as some longer-term objectives. I collected past sheets that still had items listed, and I started a new sheet with some of the newer items arising as a result of the new year.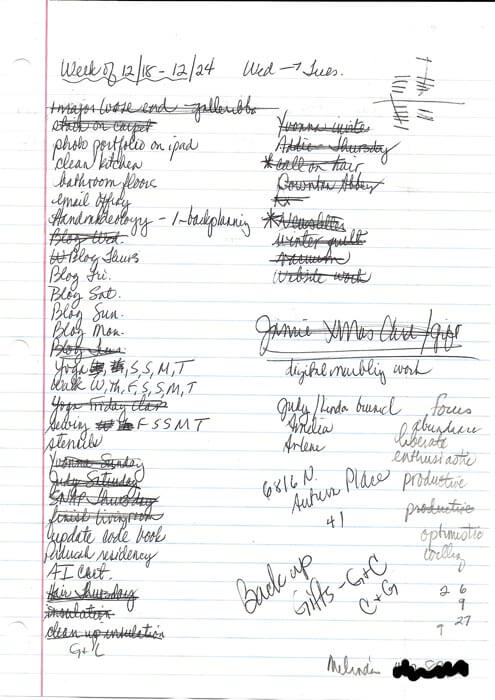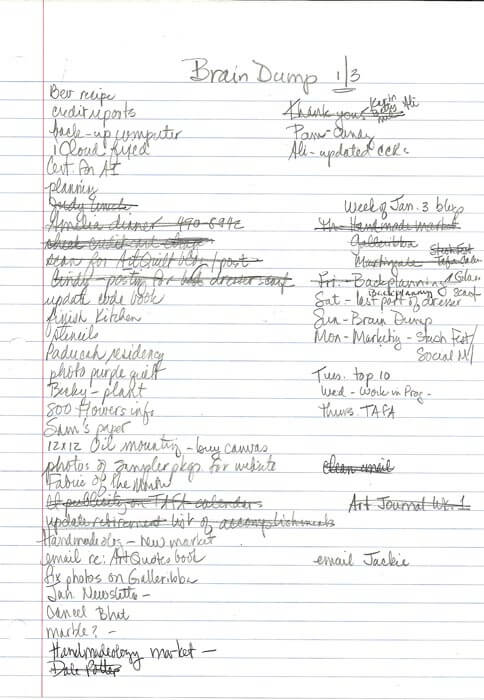 Nothing is in any order. My main goal is to free up my mind from worry. I want to have everything laid out so I can use these lists to organize.  I realized yesterday as I was working on one particular area, that I really couldn't just go into the backplanning process without doing this. Now, keep in mind this might not work for you, but I urge you to try it and see if you can relax a bit about getting things done without forgetting them.
I would love for you to share your thoughts – and lists – if you try this activity. Any suggestions for improving the process?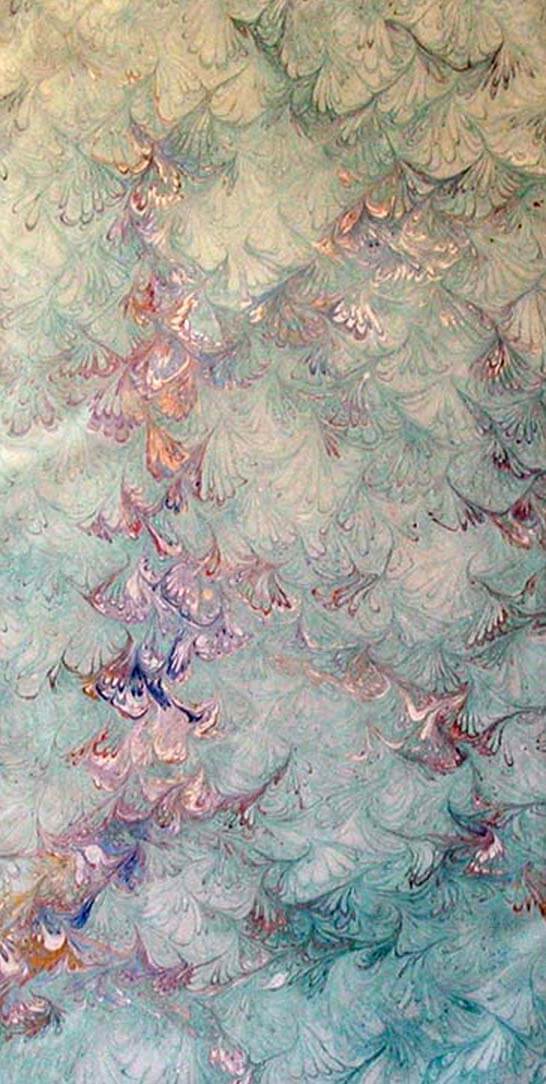 I've always been known as an optimist, and since I only see out of one eye now, it seems that "cock-eyed" is appropriate. I have been mulling over a bunch of words for the year: liberate, enthusiastic, positive, optimistic, focus, abundance, willing. I do want to be more positive, as I have been sinking down somewhat this past year and worrying more. But it seems, as I review everything, that "optimistic" covers a lot more ground than "positive." I feel that "optimistic" encompasses the whole year in a more vibrant, inclusive way than "positive."
I've marked all my new moon dates in my calendar so I will be sure to write my abundance checks. And there is a bit of mathematics in "optimistic." For the last three years, the business has been growing each year, a little more. This past year saw about a 75% increase in sales and opportunities, and already the possibilities for this coming year are increasing….exponentially. With the exponential growth model, things start out increasing very slowly, and then grow very rapidly. If I were to actually model business income for the last three years, I would see exponential growth at the very beginning. So I am optimistic that the growth will continue and will pick up pace. I'm putting in the time and doing what I need to, so optimistic really does describe how I want to approach the year.
I am committing to two year-long activities (which is a 100% increase in what I committed to last year – the Free Motion Quilting Challenge). The first is part of Art Quilts Around the World, with a total of six two-month challenges of art quilts for the year. The first one is about completed, and I did struggle with it, but I learned a lot. I'll do a blog post when it's reveal time. The second is participating in Dale Anne Potter's 52 Sparks. This is journaling a response to a specific question and creating a piece of art along with it – each week.
This is definitely breaking out of my comfort zone. I am getting used to writing a lot (hey, I am at nearly 800 blog posts), but I usually don't try and create artwork to go along with it. As part of "optimistic," I was thinking about what I could do for art. The idea of "is the glass half-empty or half-full" came to mind, and I'm always the one who sees the glass as half-full. So I thought about doing some sketching of a glass. A very long time ago I used to work in charcoal, and it occurred to me that using charcoal again would be quite the risk, especially as I am not always confident with my sketching.
I noticed a number of things in the sketching. First was extreme tentativeness. I haven't held charcoal in a very long time. I really studied the wine glass I set out. I wondered about how to capture the light in the glass and the cuts in the crystal. Finally I just started and got a good beginning oval. I left blank some spots where the light seemed to make the glass transparent. I got the basic shape of the top, but my proportions are seriously off on the bottom half of the glass. I really got hung up on how it didn't look like the glass, that the stem wasn't as long as it should be.
Then I started using my finger for blending, adding details, and the next thing I know, I have captured some of the essence of the glass. It is definitely fragile, a bit tipsy, and delicate. I found I wasn't looking at what I thought was wrong with the glass, but what I found interesting and true in the drawing. That is a major breakthrough for me. And I really liked the charcoal. I will continue with that for a medium for a while. Here's my finished piece: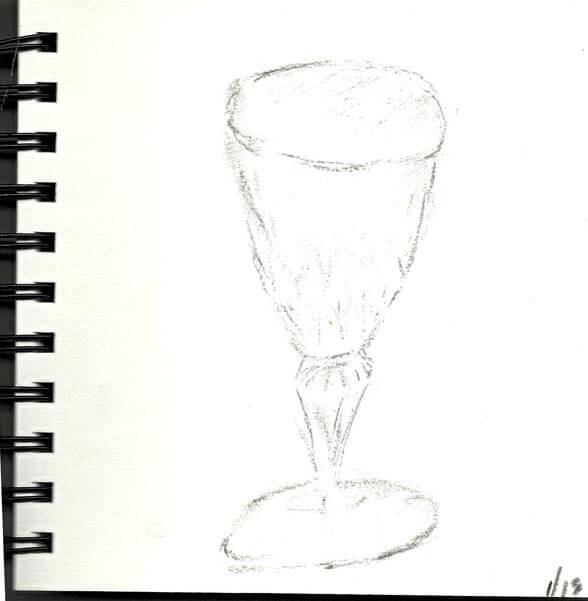 The use of different media should be something I try this year. Crayons, markers, ink pens, water colors…I have them all, and I don't use them. I think I need to push myself with something new – maybe a different medium each month.
That said, I think I want to add another year-long piece to my goals, that of creating a 12 x 12 piece each month as part of the online gallery I am in: Galleribba.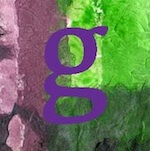 I have been busy working on goals and lists and loose ends, but I must say, four days into the year, that I am certainly optimistic about a really good 361 days left.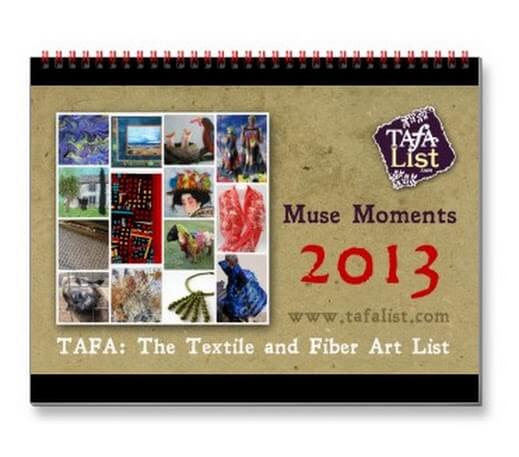 Our first update is of a brand new calendar from The Textile and Fiber Art List, Muse Moments. This is available in the tafashop on Zazzle. It's a wonderful collection of some of the many (over 430) artists around the world and the work they do. We happen to be the month of July.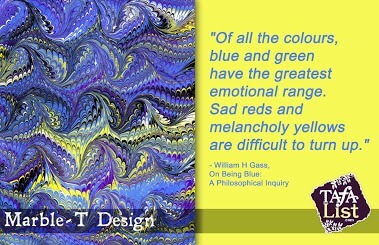 Rachel, our wonderful creator and inspiration, has also designed a second TAFA calendar, this one showing different artists in their studios. Money made from the sale of the calendars helps to fund the development of what is becoming the go-to place for fiber and textiles on the web.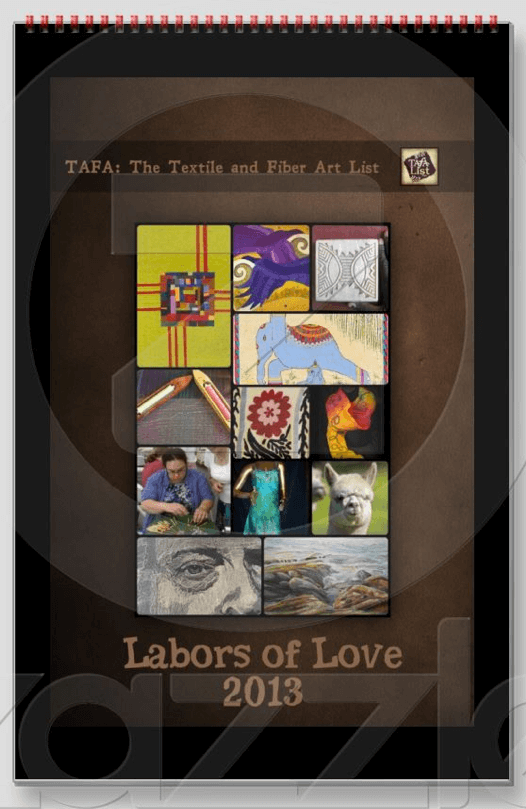 Also, Martingale Publishers are having a sale, and included are ebooks of the patterns of Lois Fletcher. I met Lois in Houston in 2002, and we created a series of fat quarters for her for use in her Spring book. It was quite enjoyable to see how she utilized the marbling throughout the book in her various patterns. I still absolutely love the marbled butterfly she created.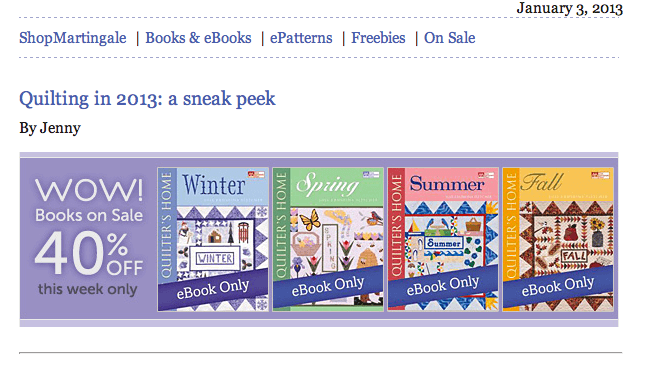 Handmadeology is announcing a new market opportunity today, January 3. From the website: "Today, we  launched  our own market by leveraging Meylah's marketplace technology. This partnership will super charge marketing for creative businesses and support all the creative community, giving sellers new ways to market their products through online and social channels.  We are inviting sellers across the creative community to become part of Handmadelogy market." It's worth checking out, which I will be doing in the next few days.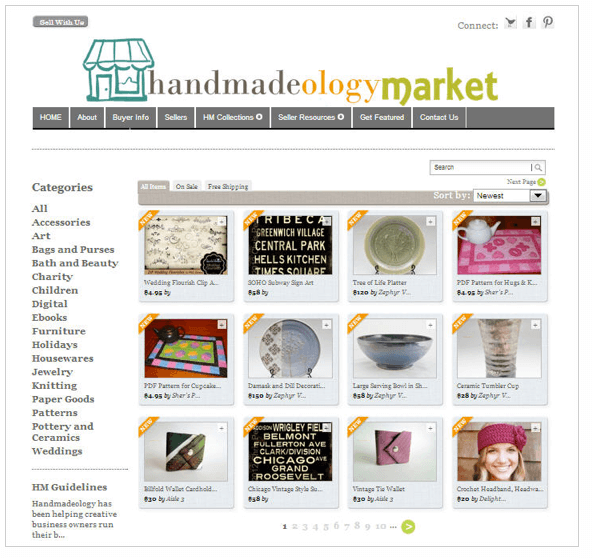 We will be participating in StashFest again this year. StashFest is a fund raising event for the La Conner Quilt and Textile Museum. Dates are April 6 and 7. Look for marbled silk offerings this time from Marble-T Design.

It's the third day of January, and I have just started organizing my ideas and goals for this year. So far we are seriously off to a great start!!

Next in my series of organizing for the New Year. This pic is of my wonderful students (who now are grown and many have children of their own….) for the musical "Peter Pan," which I use here as an example of the concept.
Get Organized!
Part 3: The Concept of Backplanning
You did your dreaming….within all those dreams are some goals for this coming year. Now comes the time to put planning to work. I've used this system for decades – literally. I'm sure someone came up with the idea before, but to my knowledge no one else calls it "backplanning." Because…..you plan backwards. It seems counter-intuitive to how we usually plan, but this method pretty much guarantees you will finish on time, without that last-minute unpleasantness crammed in to a few days. In fact….you could be early.
What I also like about this system is that by the time you are done, you have a plan in front of you that looks extremely practical, manageable, and something that doesn't scare you before you even start.
One thing to keep in mind – your goals can be any length, from a week to a year.  I've used this method to plan getting ready for a trip in two weeks to presenting a middle school musical in 9 weeks, to my yearly goals. For the school musicals, I started with a 9-week calendar that was determined by opening night. Then I started backing up important dates, until I had actually scheduled auditions.
What I want you to do next is skim through this calendar, top to bottom, and bottom to top. There's room built in for snow days and other things that might come up, plus keeping in mind the attention span of middle schoolers. And, I feel it's do-able for me, the director.
Friday, May 2 – afternoon and evening shows, strike set, cast party
Thursday, May 1 – afternoon opening, evening show
Wednesday, April 30 – dress rehearsal
Tuesday, April 29 – tech rehearsal everything
Monday, April 28 – tech rehearsal, lights and set changes
Friday, April 25 – run through all acts, costumes and props
Thursday, April 24 – run through all acts, props
Wednesday, April 23, run through all acts
Tuesday, April 22 – Act 3
Monday, April 21 – Act 2
Friday, April 18 – Act 1
Thursday, April 17 – all musical numbers from all acts, concentrated
Wednesday, April 16 – Act 3
Tuesday, April 15 – Act 2
Monday, April 14 – Act 1
Friday, April 11 – Act 3
Thursday, April 10 – Acts 2 and 3
Wednesday, April 9 – Acts 1 and 2
Tuesday, April 8 – Act 3 finish blocking
Monday, April 7 – Act 3 blocking
Friday, April 6 – Act 3 blocking
Thursday, April 5 – Act 2
Wednesday, April 6 – Act 2 blocking
Tuesday, April 5 – Act 2 blocking
Monday, April 4 – Act 2 blocking
Friday, April 1 – Act 2 blocking
Thursday, March 31 – Act 2 blocking
Wednesday, March 30 – Act 1
Tuesday, March 29 – Act 1 blocking
Monday, March 28 – Act 1 blocking
Friday, March 25 – Act 1 blocking
Thursday, March 24 – Act 1 blocking
Wednesday, March 23 – Act 1 blocking
Tuesday, March 22 – Act 3 blocking musical numbers everyone
Monday, March 21 – Act 3 blocking musical numbers everyone
Friday, March 18 – Act 2 blocking musical numbers everyone
Thursday, March 18 – Act 2 blocking musical numbers everyone
Wednesday, March 17 – Act 1 blocking musical numbers everyone
Tuesday, March 16 – Act 1 blocking musical numbers everyone
Monday, March 15 – Act 3 music main roles
Friday, March 12  – Act 3 music main roles
Thursday, March 11 – Act 2 music main roles
Wednesday, March 10 – Act 2 music main roles
Tuesday, March 9 – Act 1 music main roles
Monday, March 8 – Act 1 music main roles
Friday, March 5 – read-through
Thursday, March 4 – read-through
Wednesday, March 3 – cast announced
Tuesday, March 2 – auditions singing
Monday, March 1 – auditions acting
Yes, there's more behind the scenes going on before we even begin, but those pieces don't involve a cast of 80 children. I need a schedule I can work with, students can take home for parents, and teachers will know when classes are disrupted.
Next: Using Backplanning for your Goals

Here comes Part 2 in my Getting Organized Series. You can follow along on the blog and get a head start before the posts appear on the Handmadeology blog. Share comments about your dreaming at the bottom of this post.
 Part 2: Dreaming the New Year
Now it's time to think about this coming new year, regardless of when you consider your year to begin. When I was teaching, September was always the beginning of the year, not January. With retirement, my new year is the end of May. So you can do this at any time of the year, for however long a time period you want. Start with a month or two, or go for the whole year. If the process works for you, then consider doing a five-year plan. I promise you that this whole process really works!
First, though, you need to DREAM. If you need help in dreaming your goals, check out Dale Anne Potter's website. She offers a lot of positive ideas for getting goals accomplished, and she has great resources. So does Alyson Stanfield, author of "I'd Rather Be in the Studio!"
I'm asking you to do away with limits on your thinking. No worrying about how much money you need, whether you think it's actually possible to accomplish, or any other roadblocks you might place in your path. This is dream time. A year from now, what would you like to have accomplished? Just DREAM. Don't limit yourself! And…don't make it just about your business.
Here's what I've come up with in my brainstorming, in no particular order.
a second online gallery carrying my artwork;
publication of the book by Linda Seward with my art quilts in it;
a line of stencils for mixed media;
two ebooks on marketing;
an ebook on quilting marbled fabrics;
finish the ebook for a friend;
licensing some of my digital designs;
at least four new patterns developed and available;
at least three teaching gigs around the country;
visiting Paducah to tour Quilt City;
a trip to Kauai in the fall;
visiting the Maritimes this summer;
entry into at least two fiber/art shows;
increase by 25% each the income from Ebay, the website, Etsy, and Cafe Press;
another connection to the Martha Stewart folks for another article;
additional writing and work done on my website;
a visit with my foster son;
visiting the old homestead in New Jersey;
seeing my college buddy again;
staying healthy;
blog posts at least four times a week;
articles in two art/quilt-related magazines;
monthly lunches with my second mom;
weekly Friday night dinners with my sister-friend;
at least once a month something art/music-related to see;
outdoor cactus garden established;
and….a trip to Vienna to visit a friend.
Your list can be as long or as short as you wish. Please do not try and limit yourself, even subconsciously. I have found the key in planning is to shoot for the moon. You'll get a lot farther into the atmosphere than if you try to keep yourself grounded on earth.
Also, DO NOT FEEL OVERWHELMED with this list! In the next installment, I'll be sharing the idea of backplanning – something that I have used throughout teaching, especially when I was doing theater. Backplanning makes everything seem absolutely do-able – I promise.
Feel free to share your dreaming with us. Some of us might get inspired by something you mention and decide to include it on our list. You'll head in to the New Year feeling very positive about what you'd like to accomplish!
Next: The Concept of Backplanning
I'm starting a new series over on Handmadeology, with organization and planning steps to help you plan this coming year. I'm also taking all my own advice along the way, so if you are interested, you can follow along on my planning and perhaps pick up some ideas of your own.
It's the end of the year: fiscal, calendar, it doesn't really matter. Most of us are already thinking ahead. Lots of ideas, plans, and probably a sense of "how can I ever make this all happen?" If that's your mind frame right now, then this series is for you. Step by step, let's help you plan out the coming year so that it seems both manageable and practical. The best part? You can do this planning whenever you want; you don't have to wait for an official beginning. You just start, whether it be an individual project, a month, or the whole calendar year.
Step 1 is reflecting on what you FINISHED. What did you get accomplished this past year? Let's start here. Make a list of what you actually completed this past calendar year (since that's what most of us work with). Consider everything: sales, new customers, teaching gigs, social media, newsletters, art shows, gallery entries, website development, blog writing, travel, new art work (definitely do not leave out the actual creativity!). WHAT DID YOU DO FOR THE YEAR? Now celebrate each and every accomplishment. You made progress.
This has been a productive year for us, with sales up about 10 percent. About a third of the income was from our participation in StashFest, a fundraiser for the La Conner Quilt Museum. Etsy is hitting its stride. Ebay was surprisingly quiet, especially during the summer. I entered shows for which I created very specific work (and didn't get in), joined SAQA and Visions Art Museum. I did a newsletter each month starting with April. I created a tutorial for the SewCalGal free motion quilting challenge, got our work accepted in a book, and corralled a feature in the Martha Stewart Weddings issue for this coming March. I completed a pattern and had it reviewed and samples made. I have three out of four of my small seasons quilts completed. I revamped the website with some major changes, and I took apart five old quilts and requilted them. I also took a few classes. There's more, but this is a good start.
Step 2 is identifying what you DIDN'T get done. This is hard, and sometimes it can leave us with a sense of failure. Not so. Get it out or paper, have the pity party, get over it, and you don't have to think about it as much. There were reasons why these didn't get done: not a priority, not enough time, too much money, family and/or job commitments. Identify them and let them go. It's okay if you are working full time and don't have a lot of creative time or space. Part of what will follow in later steps will be adding realistic planning into your goals.
As I am half way through my second year of retirement, I am getting used to working furiously for three or four weeks, and then taking at least a week or two to just relax. It is such a nice change from trying to make art during a crazy school year and then getting really productive in the summer, usually the few weeks before school is due to start again. I did have loose ends: a few art quilts that didn't get completed, so they are still UFOs; the seasons pattern for autumn STILL isn't done; a brochure for guilds with potential classes still not done; a collector's newsletter still waiting. But I am learning to let it go. The important things are getting done, especially before deadlines, manufactured or actual, so I have to stop worrying about things.
Step 3 is starting a list of all that you actually accomplish this year. Add to it throughout the year. Then when you reflect next year, you've already got your list.
I actually started my list in May. I wanted to be sure I didn't waste my retirement, so I started keeping close track of all projects I completed, deadlines I made, and business progress. It helps to read it over each time I add something newly completed to it. I can see on a regular basis exactly how I am doing.
Step 4 is sharing what you accomplished, on a blog, your website, a newsletter….or in the comments here. Let me celebrate with you. Working in isolation is tough, and since we have a cyber community, let's take advantage of it!