I'm participating in Dale Anne Potter's weekly art journaling project for this year. This week's prompt was "Right now – what drives you?"
I spent a lot of time this week processing that. Travel certainly is a driving factor, and I want to try and get as much in as possible in the next few years. But…on a day to day basis, I'd say it has to be creating with fabric. It's not all art, but a good chunk of it turns into something pretty wonderful. And I find I am really trying to get as much art time in as possible, what with trying new ideas, redoing old ones, and just generally learning more about materials, fabrics, and techniques.
That said, I was looking at the lists I've developed on year-long projects, month-long projects, and weekly tasks. For the last two years I haven't entered Fish Follies because I haven't gotten anything new made. I had a fabulous idea last year, but the deadline was as we were coming back from StashFest in La Conner. I had the who piece worked out in my head, but the very first piece would be creating the zentangle artwork that I would need as the base for all the fish.
So as I'm looking at my lists today and contemplating writing about this question, when it occurs to me to just start doing the basic artwork. Start on it, so I can see the progress and realize I really am working on creating, not just reading the lists. I figured if I created the zentangle on a large sketchpad piece of paper, then scan it, I could create the fish I needed and they wouldn't all be exactly the same. So two hours later, here's what I have so far….and a long way to go before this part is completed……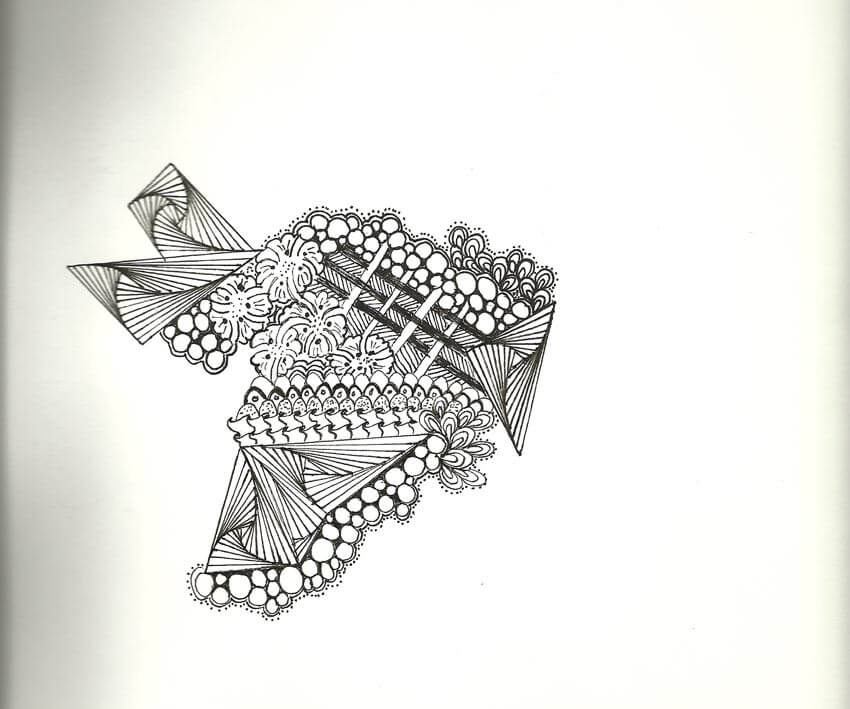 Lots more to go, and it will be interesting to see how it photographs – I think it will be too large for the scanner, but at least each of my fish will look very different.
What I like about this prompt this week is the sense of commitment to creating, and when I combine it with my word for the year – optimistic – it feels like a really good fit!
One Response to "52 Sparks – Week 2"