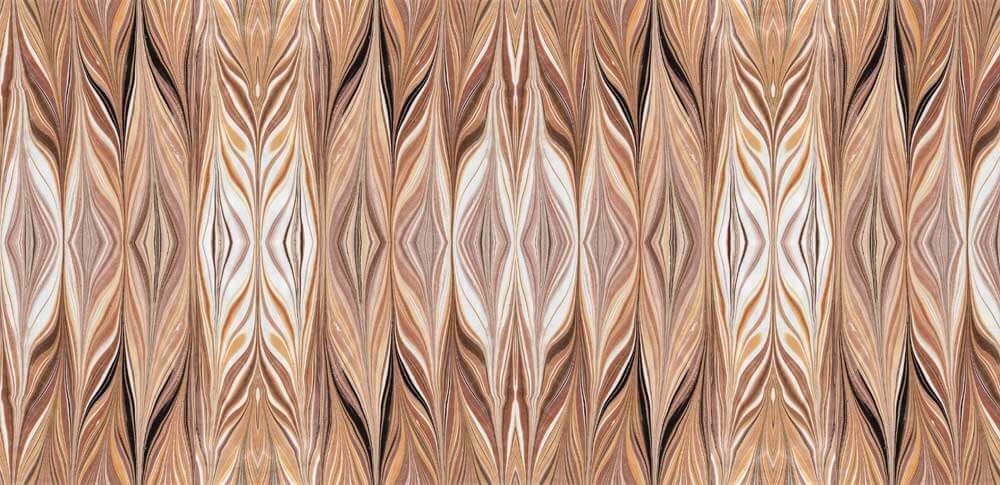 Yes, I am finishing things, some of which I can't show yet, but I do have an "oldie but goodie" from the far past, from at least 25 years ago…….this is an afghan I made of a teacher colleague for her first child. She sent me a picture a few weeks ago, and I can picture exactly where I was in Phoenix making this little bear. The bear has now been passed on to a grand-child, so it's good to know Bear won't be lonely. I didn't have a picture of this, as it was WAY before I started documenting my work. So thanks, Ann, for sending him along to me!
Also completed and never photographed (and needs to go under "early quilts" on the website) is my purple quilt – a really original title. This quilt happened in several stages. First, I did the basic blocks as part of a different quilt I was trying to design. There were 9 blocks, 5 of one design and 4 of another. Probably five years after originally making the blocks, I sashed them and then added a very geometric print for a border. This was the first time I actually started mixing some prints with the marbled fabrics. I did some beading, but I probably need to go back and re-do because I certainly didn't do the beading well. What I particularly like is the secondary design in the blocks, where the marbled fabric actually looks like it is swirling.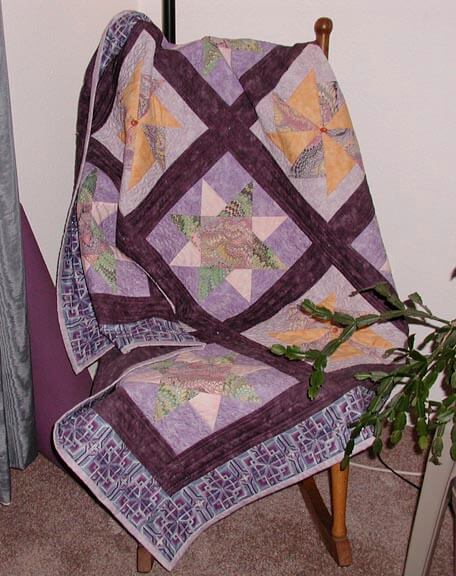 Another completed project – the dresser scarf for hubby, based on what I'm learning in the Craftsy class with Cindy Needham. I may decide to take the serged edging off and replace it with binding to eliminate the curl on the edges. But it has been a great practice piece. Now I need to finish mine…….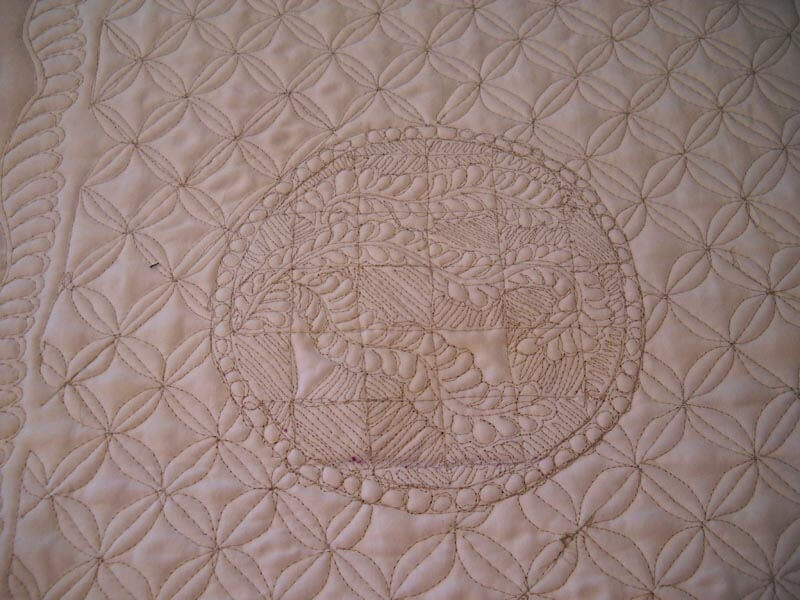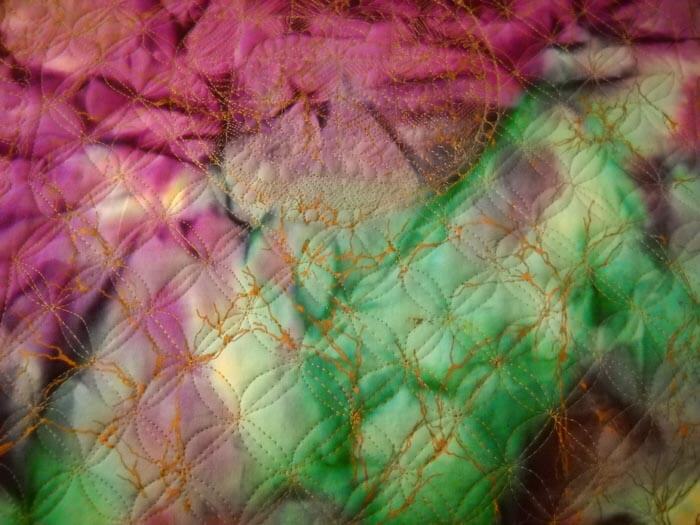 I love how the cathedral window quilting works with the hand-dyed fabric.
This next is a work in progress, a type of self-portrait, but my own distinct version of it. Think of "marbled end pages of a book." More to come the end of January……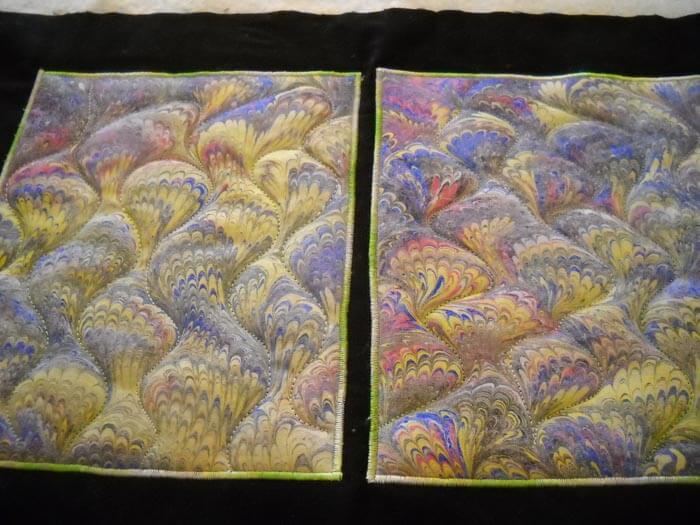 This is a snapshot of a quilt completed for a customer, where the quilter did this A.MA.ZING. quilting. I can only hope to aspire to this level of free motion quilting….from Green Fairy Quilting. You have to check out the blog and see all the close-ups……drooling…….