Sometimes it takes two weeks to collect everything, but I always find some gems – I LOVE the internet!
From the 365 Project comes another gorgeous set of photos…some of them very subtle and delicate.
One of the amazing people I adore – Sidney Poitier, from Letters of Note: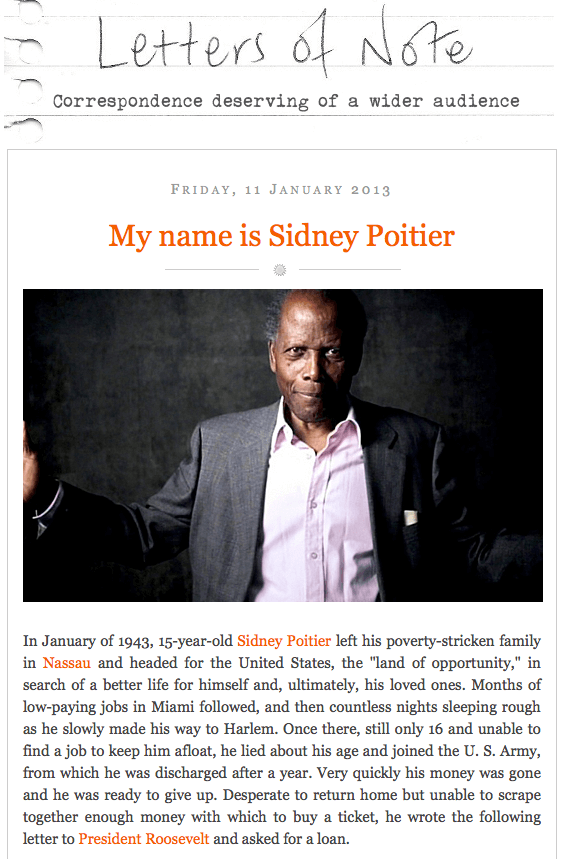 From Raymond Houston comes a free download for a circular Celtic knot. This would make a great Christmas wreath, and I LOVE the fact that he analyzed a blog post that was very popular to see what people were looking at. I gotta try this in marbled fabric next year!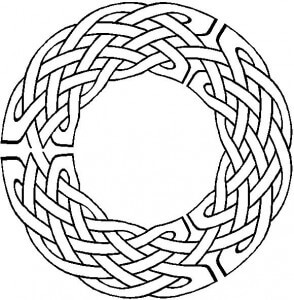 Since most of us are dealing with cold weather right now (in the desert it was 18 F today – REALLY cold for us!), here's an interesting video of boiling water freezing almost instantly…..and the accompanying science article to explain it.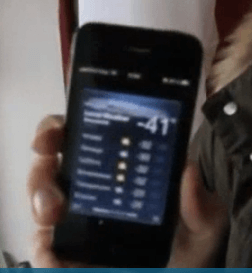 A teacher friend of mine is looking for some online lessons to help teach punctuation……and here's my absolutely favorite one. Some of you will remember this – the immortal Victor Borge….
Another cool artist and how he does it – disappearing into the background……The link will take you to Liu Bolin – can't seem to embed this one…..then go to this new link to see some additional photos of his work. (Look for his shoes at the bottom….)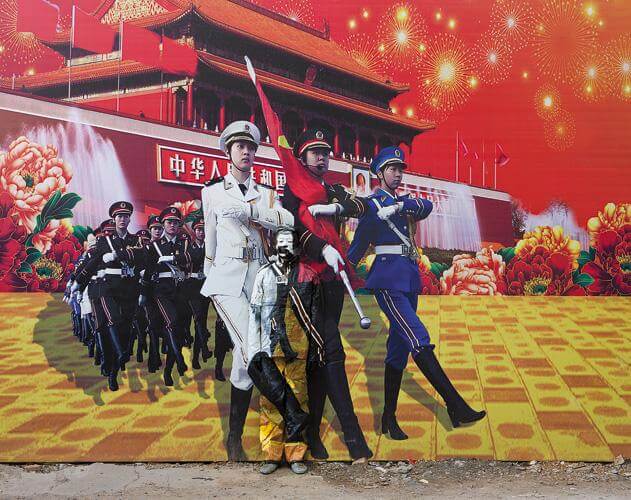 Very clever idea on creating a photo booth – would be great for kids' parties! From Alisa Burke, who does very cool things!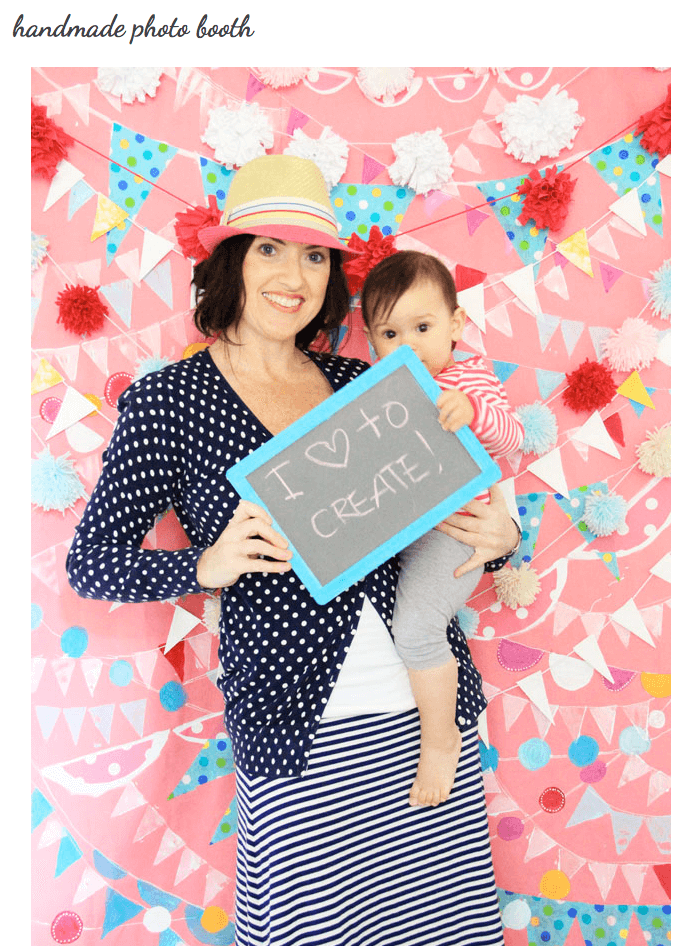 Readers of these posts know I love the 365 Project. They have a post up on motivating and organizing yourself to participate in the project. Some great ideas for photographers.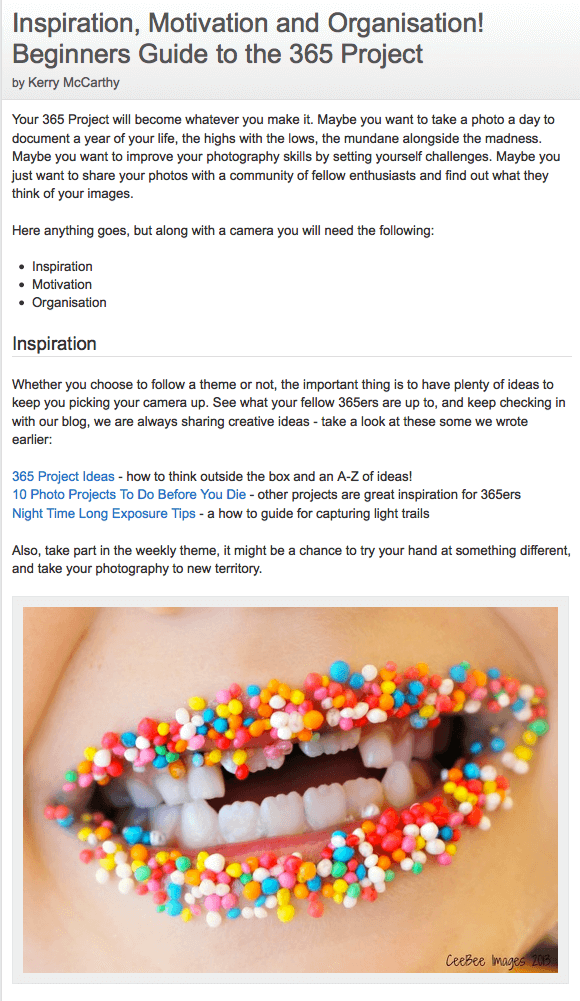 I LOVE flash mobs – even if they are commercials – I nearly always get teary eyed. Here's one from T-Mobile….
And finally, Star Trek fans – did you know Dr. Martin Luther King, Jr. was a fan? Think of how the series would have changed if he had not talked Uhuru into staying…….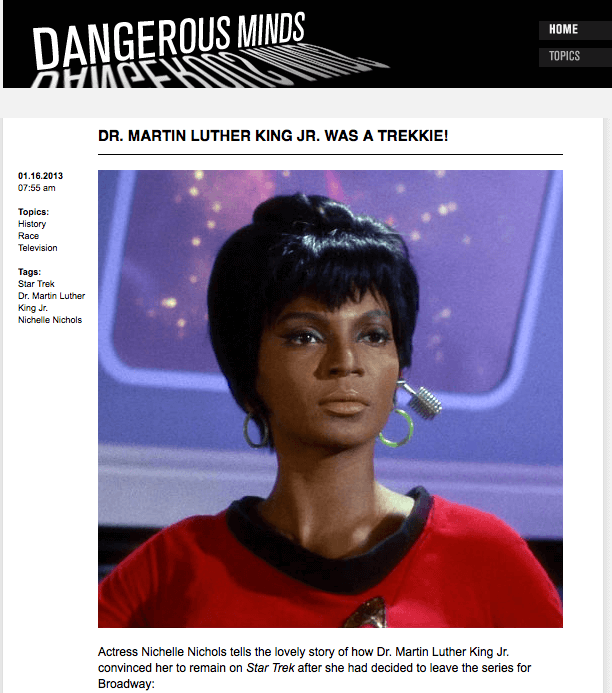 Have a great week! Send me cool stuff you find online!

What an interesting week on the web!
From JPG Magazine – shots of toys….how can you not smile?
From Oceana, a new idea in gift giving.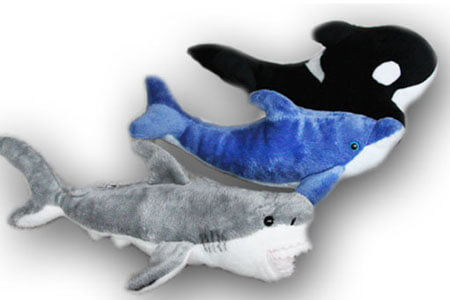 From the TED blog comes a conversation with Adam Savage of the Mythbusters….love that show! The science and math is amazing. Here's an earlier video:

An interesting video from Vimeo – have to start exploring that site some more. 29 Ways to Stay Creative……I do a lot of these already.
29 WAYS TO STAY CREATIVE from TO-FU on Vimeo.
Yes, I am a grammar freak/geek – love all things grammer, thanks to my amazing Latin teacher, Joan Daniels. So this article from The Best Article Every Day is right up my alley.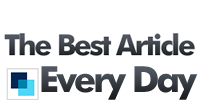 A GREAT video from the TED folks, this one on using dance instead of power point to teach "big idea" concepts. Got me thinking about using Photoshop and Illustrator to teach algebra…….

Now read this about how he created this.
Thinking about making a video showing your art processes? I am, and this article from SDA – Surface Design Association – was perfect timing. Very detailed and lots of advice.

And…Tristan is Back!!!!!! Tristan's blog, Enchanted Revelries, is a delight of photos. Here's one of a dress at the V&A Museum….a mourning gown. Read the story here. Tristan – I like the font……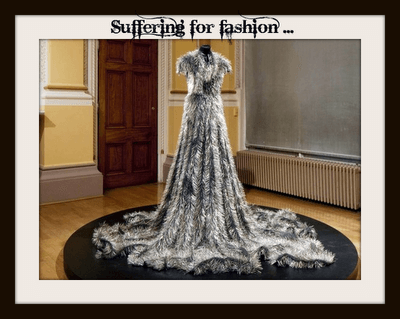 And in the continuing spirit of sarcasm and bad taste comes this blog post of bad Nativity scenes….coffee alert here……With apologies, I give you the Meat Nativity…..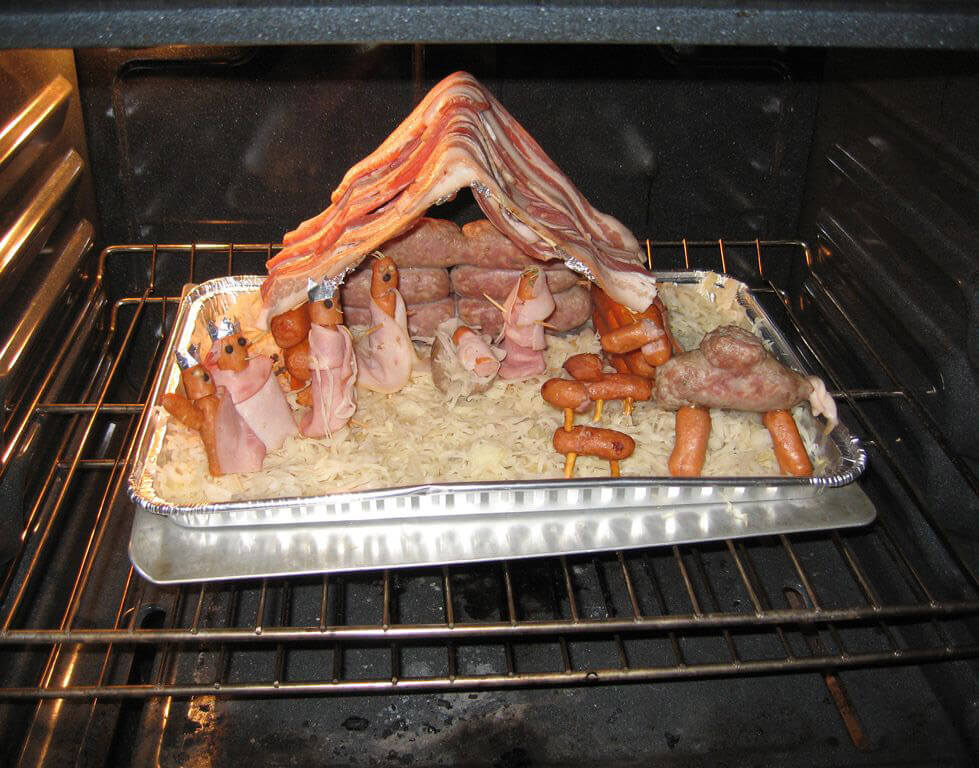 Wish we had something like this in Tucson! Fashion, Food and more from Chicago's River East Art Center's monthly artisanal pop-up.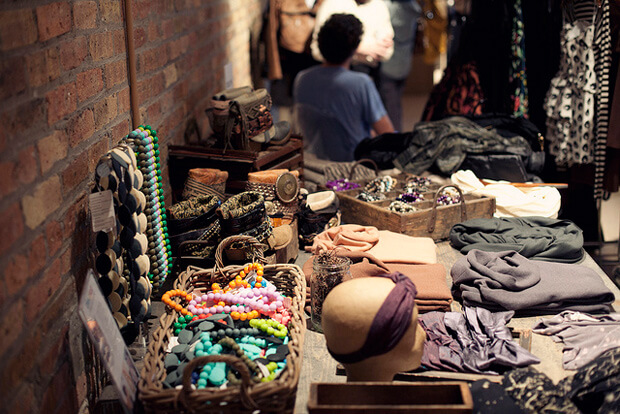 Send me cool stuff you find!! Enjoy your week!