Week Three of Dale Anne Potter's 52 Sparks asks about our favorite color. I've had an interesting week thinking about this one. My first thought was purple, as I wear that color a lot. And…I have a lot of purple in my fabric stash. But the more I thought about it, the more I kept going back to basic black.
Growing up I did a lot of work with pen and ink, as well as charcoal. In fact, the year I was 14 for Christmas I gave my father a drawing I had done from a holiday card. This was the old-style pen and having to load the India ink each time. He had it framed, and it eventually passed to me when he died and my mother remarried. There are times when it looks vary amateurish, and times when I see the perspective and the light sources. I still like the piece. Here it is: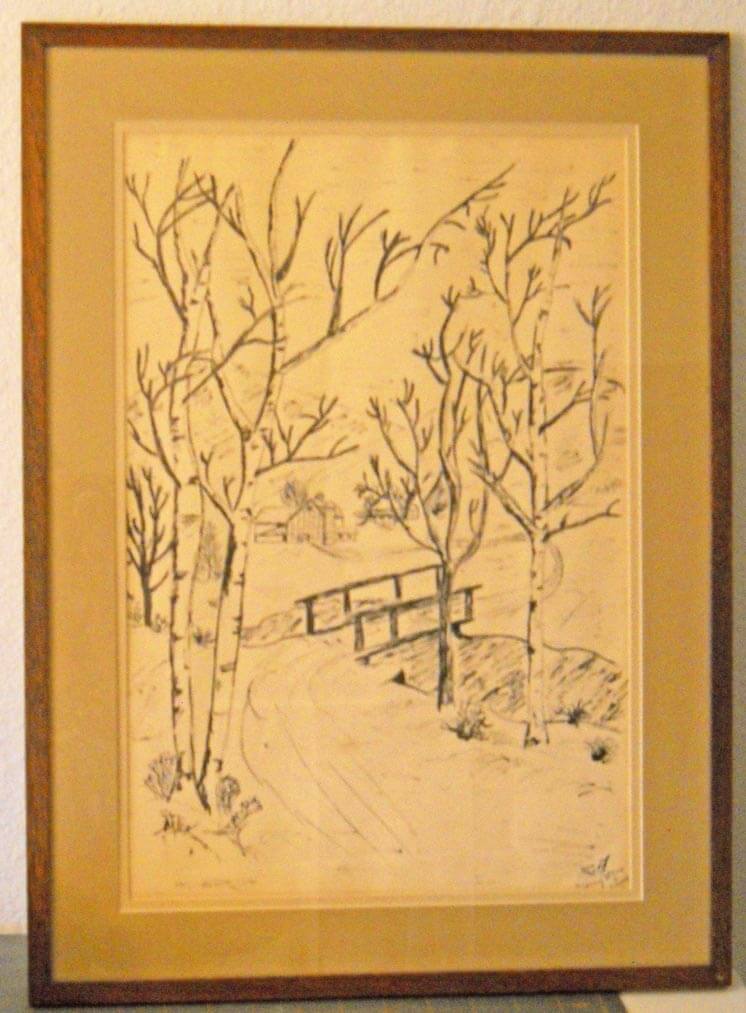 There is something so basic and stark about working in black and white. I was very linear when growing up, and as a naive, young adult, a lot of life was black-and-white, with few shades of gray. That has certainly changed!
In college I had to buy a black dress for orchestra performances, and I have always loved the idea of the "little black dress." Wearing black and white in the summers was a favorite, and I was delighted to learn in the 70's that I was a "winter," and crayon colors were perfect for me. But I have also realized I wore a lot of black when I was teaching. It's a great discipline color, and it was a staple in my wardrobe, and I could mix and match just about anything.
Speaking of wardrobes, black also is slimming, so that's another reason why I have so much of it – accented with purple, of course.
I don't hesitate to use black when needed in my artwork, and of course I love doing zentangles. Last week I showed the beginning of the zentangle – in glorious black and white – that I have started as the first step in a piece for an art show. After three days of a lot of intense, fine work, my zentangle is approaching completing, and then I can go on to the next stage. Here it is, as I've started to square off the sides, and not too much to finish.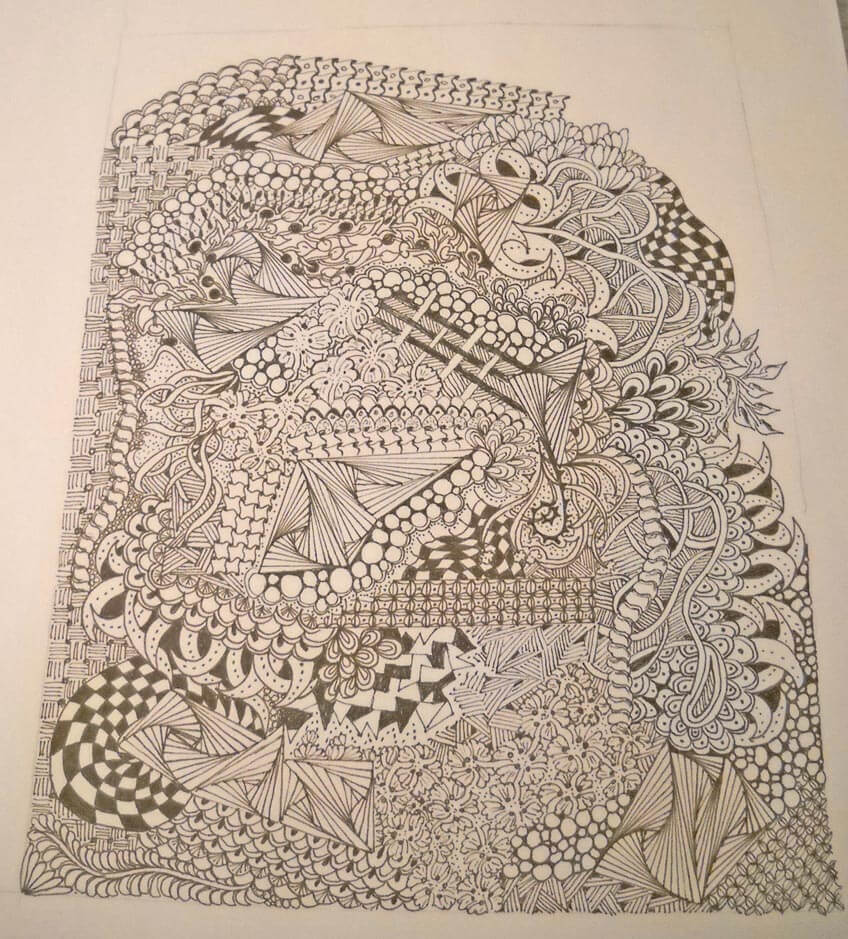 I wear red, I wear purple, but I am still drawn to black…even if I don't have to worry about discipline any more.