Archive for the 'zentangle' Category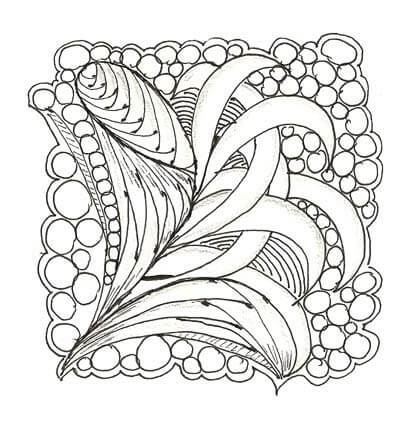 You might remember this zentangle from last week, and I said I was dying to try some Photoshop effects with it. Well, here's one night's work this week, in between grading linear graphs – this was MUCH more fun!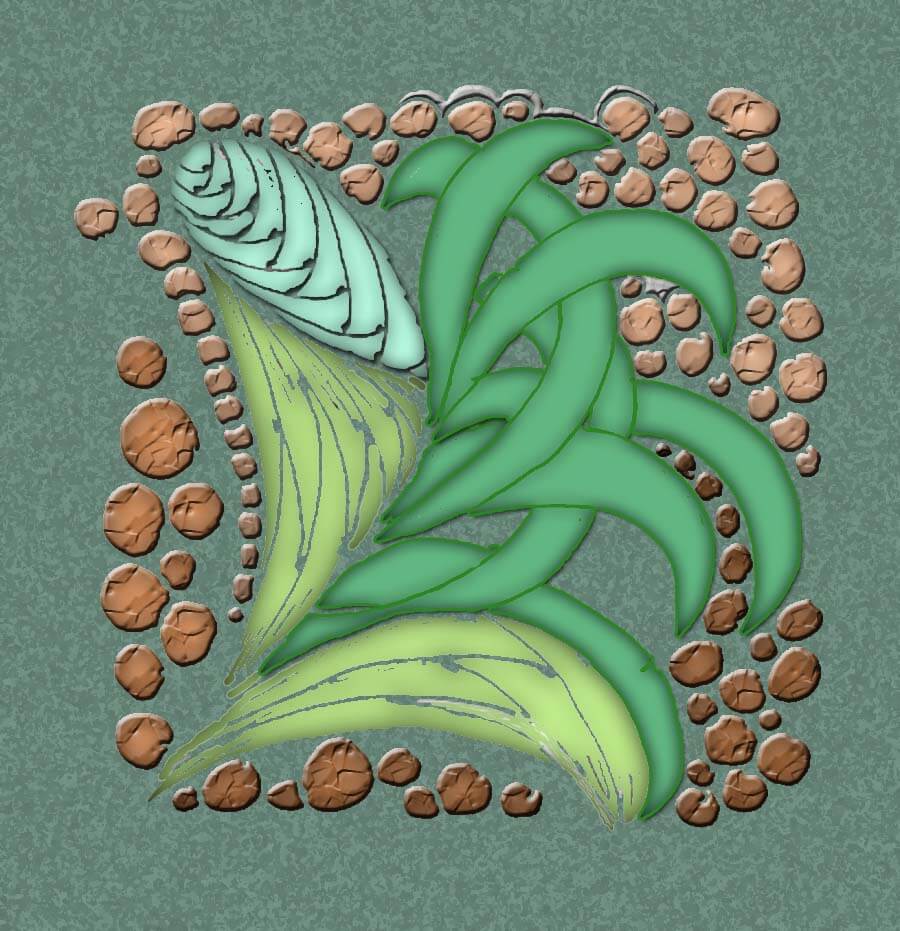 I love them both – they are each so different. This week I have been roaming the net looking for zentangle patterns. I hadn't realized that part of this art is set patterns that enable you to really "zen out," as I put it, into the drawing mode. I'll have some new zentangles up on Sunday for my week of Art Every Day Month, plus on Tuesday's Top Ten I'll list a bunch of the sites I've found.
This week also saw me playing with some of the new photos from the Tucson Botanical Gardens. Here's the original of the one I started play with: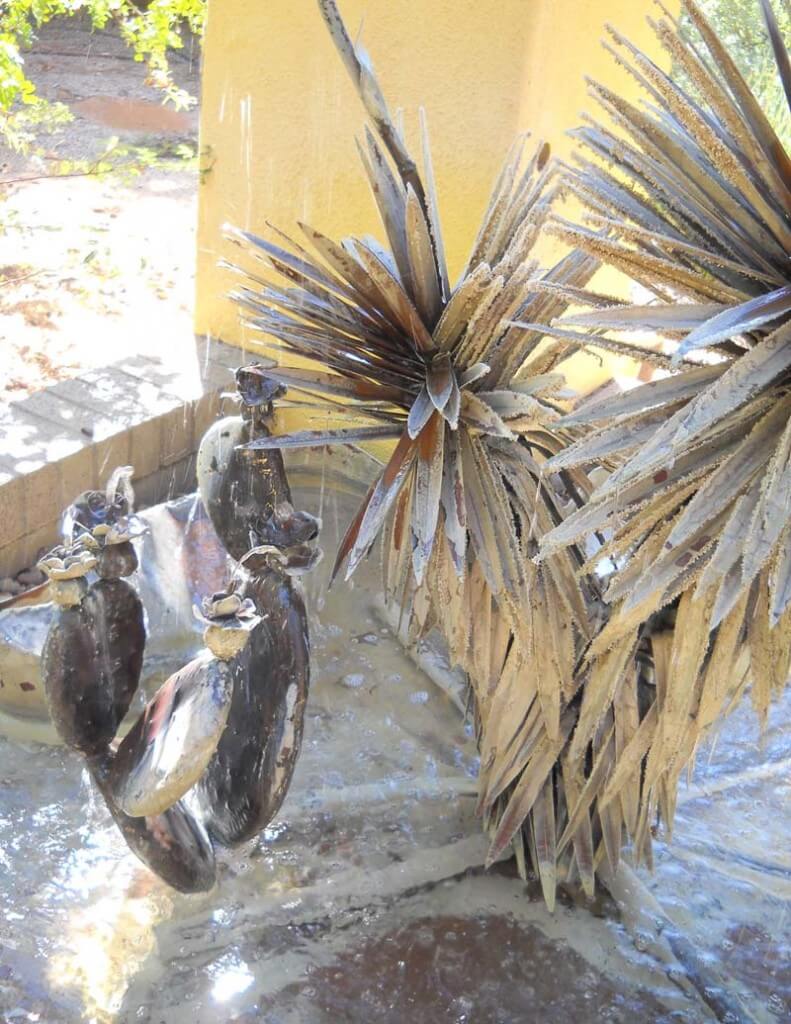 This metal fountain is part of the Zen garden, and one of my favorite places to sit and be with nature. I was able to capture water movement in this one, which I really liked.
One of the things I have been doing in my attempt to create some collages is using my magic wand and capturing several sections of the photo, ragged edges and all – gives it more of a water color effect, which I do like. Here's what I captured from this photo: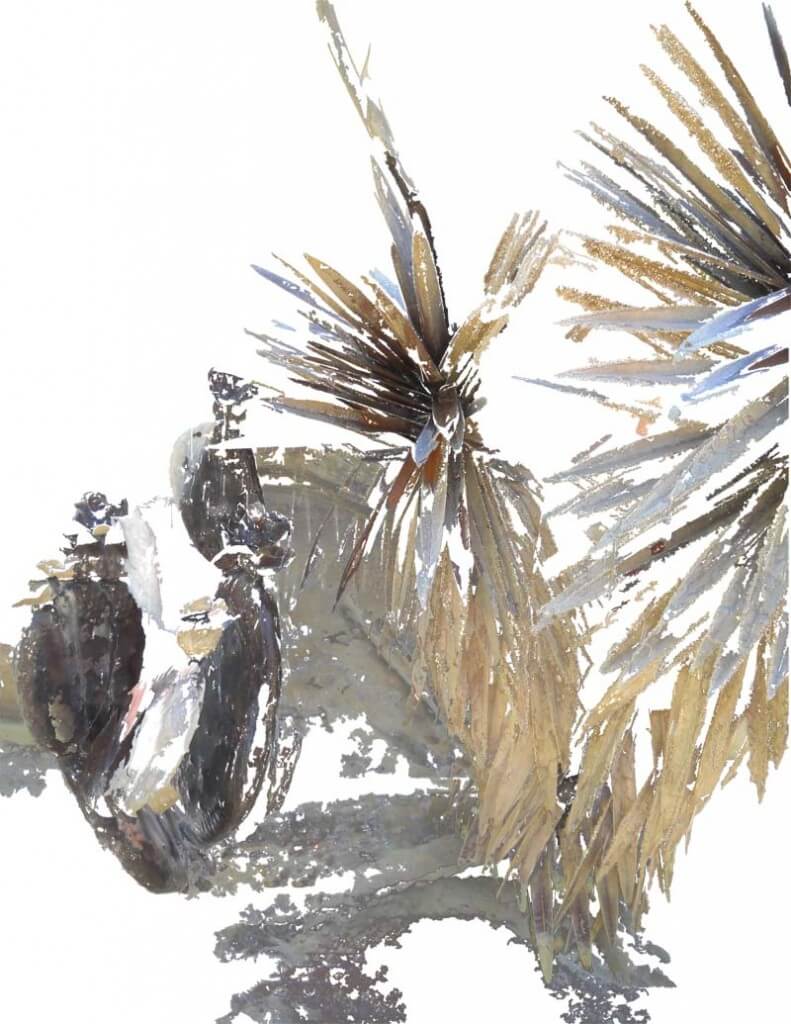 I love this just the way it is, but I kept going….Here's the marbled fabric I chose to go in the background.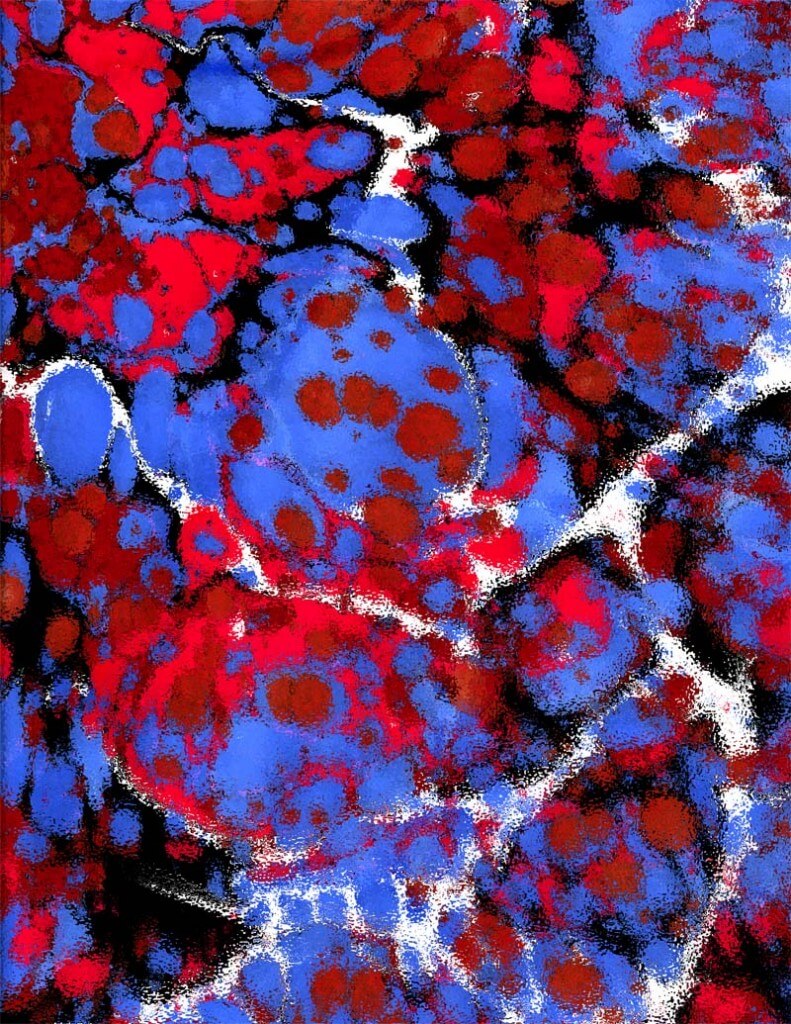 I know what you're thinking…but wait, there's more……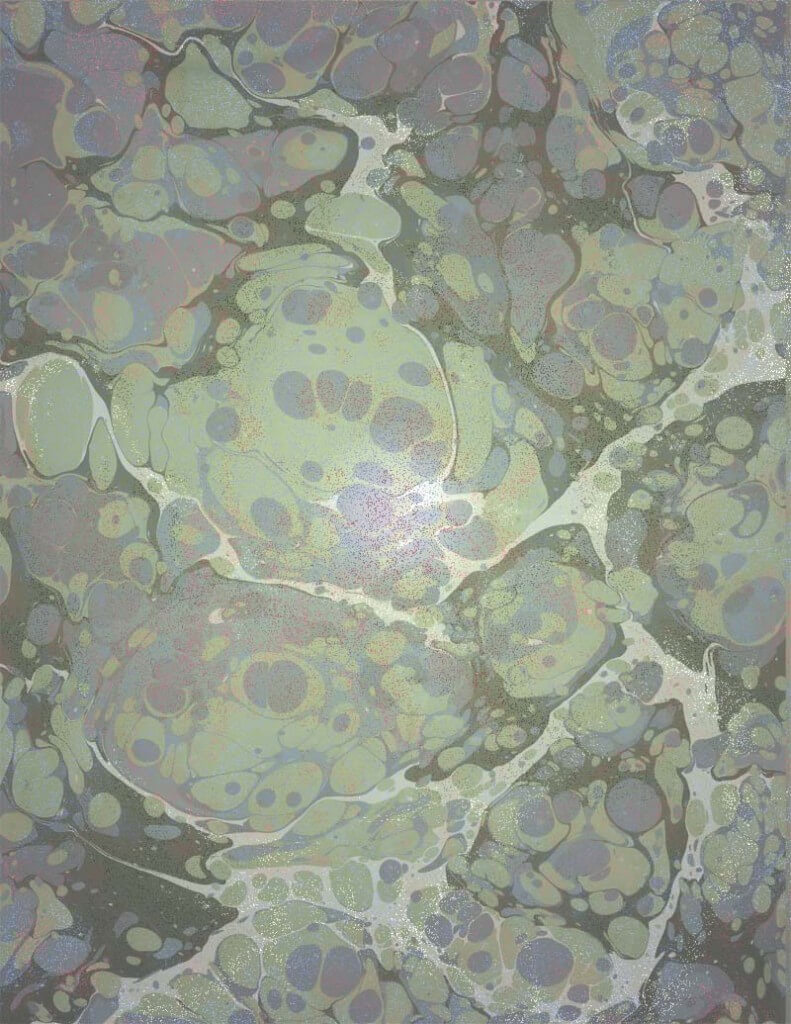 Same fabric photo, but with a gradient overlay that brings it closer to what I'm after with the fountain. Now I'm putting them all together….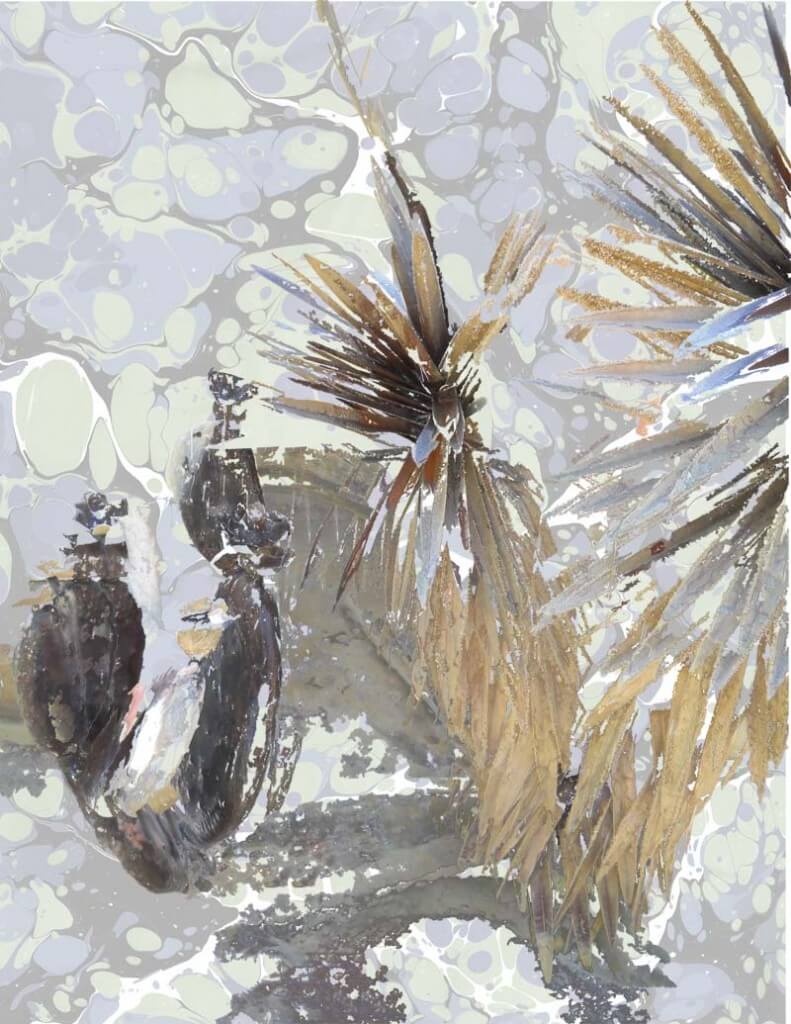 First blend – I like it….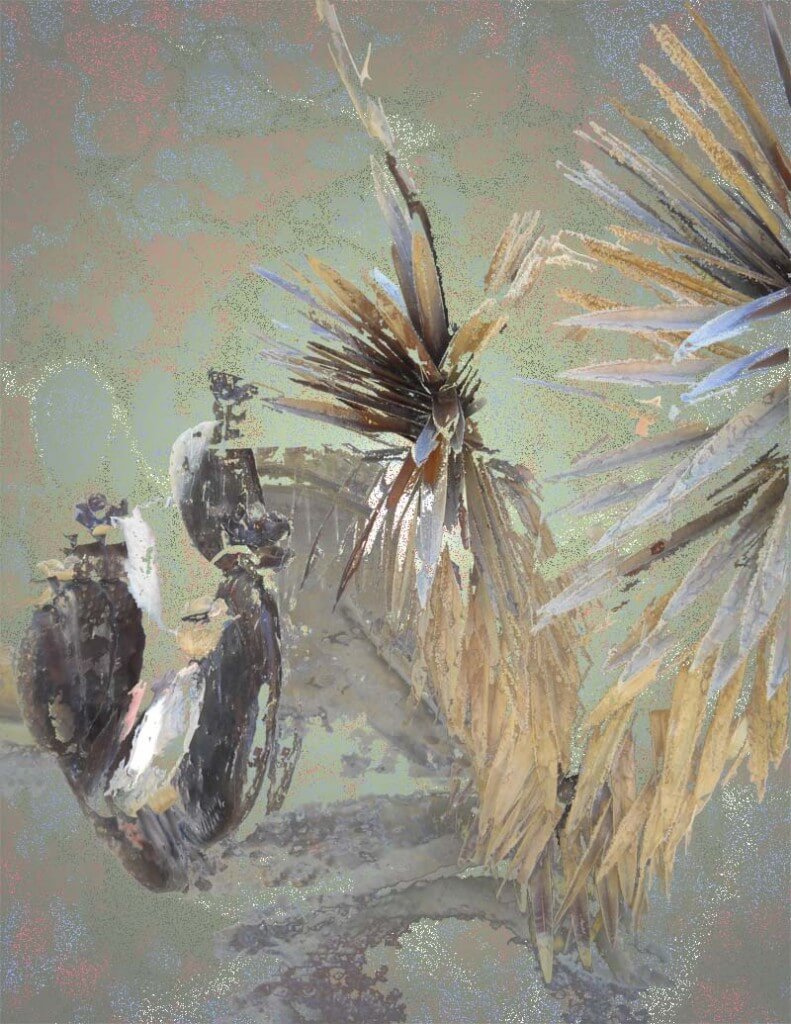 Second blend…hmmmmm……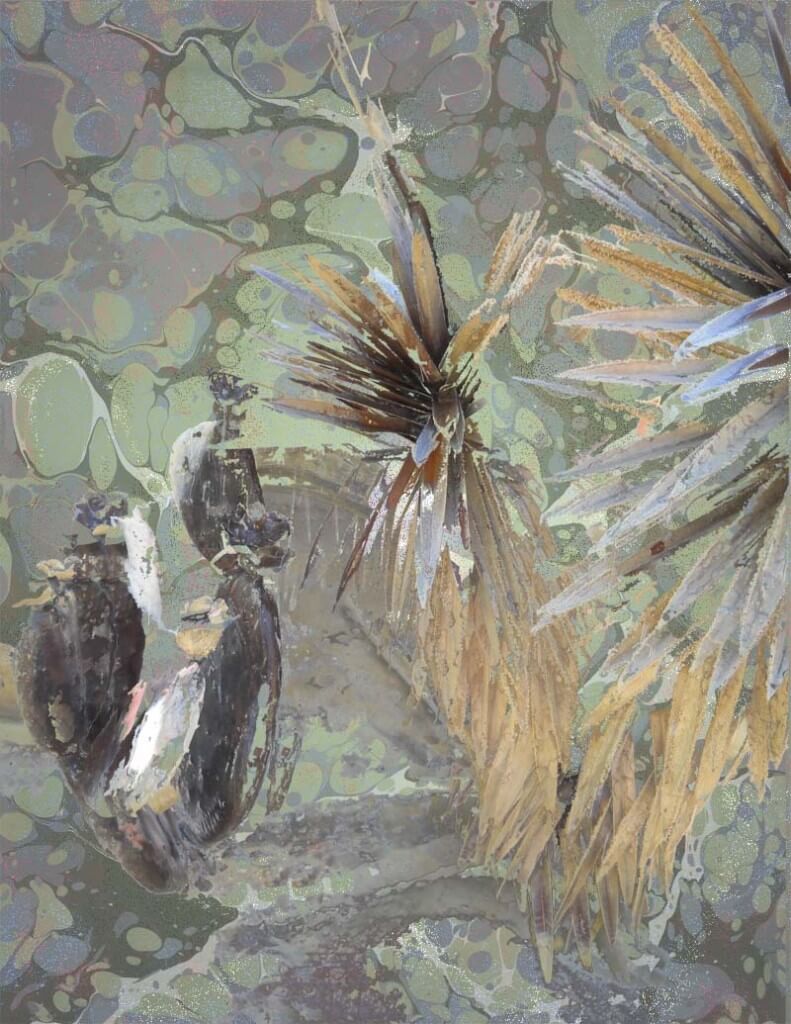 This is the final, which I think I really like. I'm torn between the first one and this one. I'll probably do prints of both! Weigh in – let me know which one you like the best!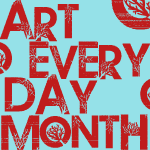 Ah, the zentangle….at least my interpretation of them. I hope to do a class with a certified zentangle teacher after the first of the year, as i have learned that there are some set patterns that help you "zen" out. But I have been enjoying my version of them – trying to do one a day for the month of November – Art Every Day Month.
Herewith my doodles for the first week – have started experimenting with some color (less is more for me) and some shading – which I just can't resist.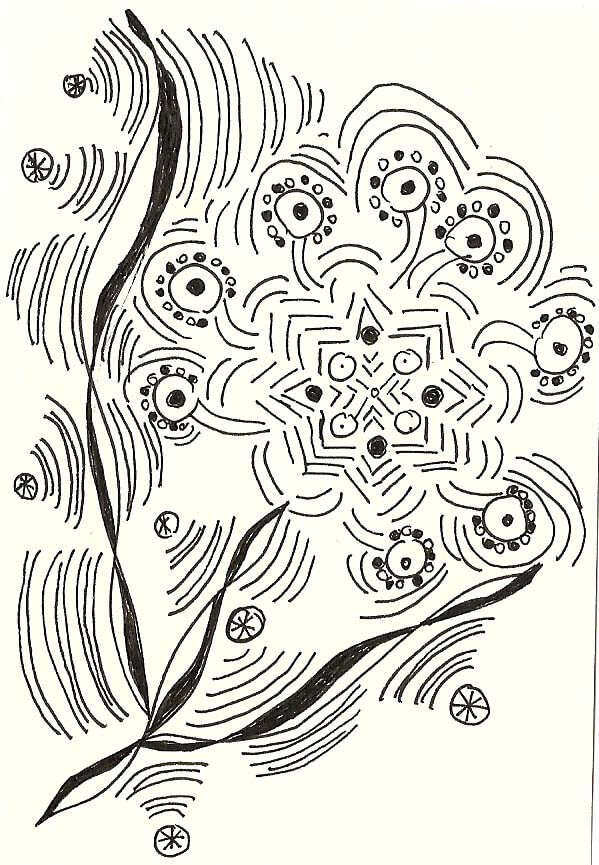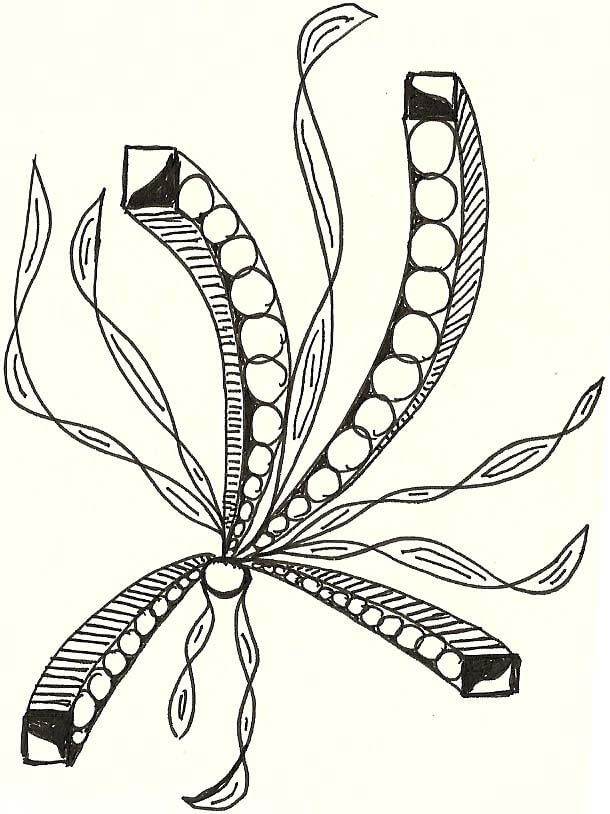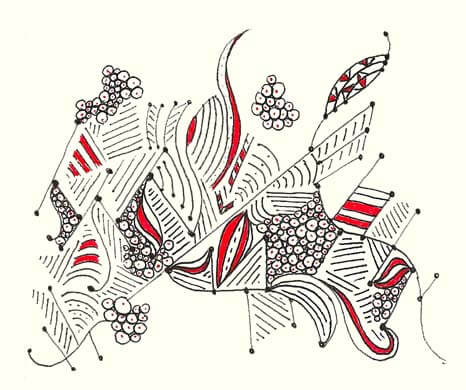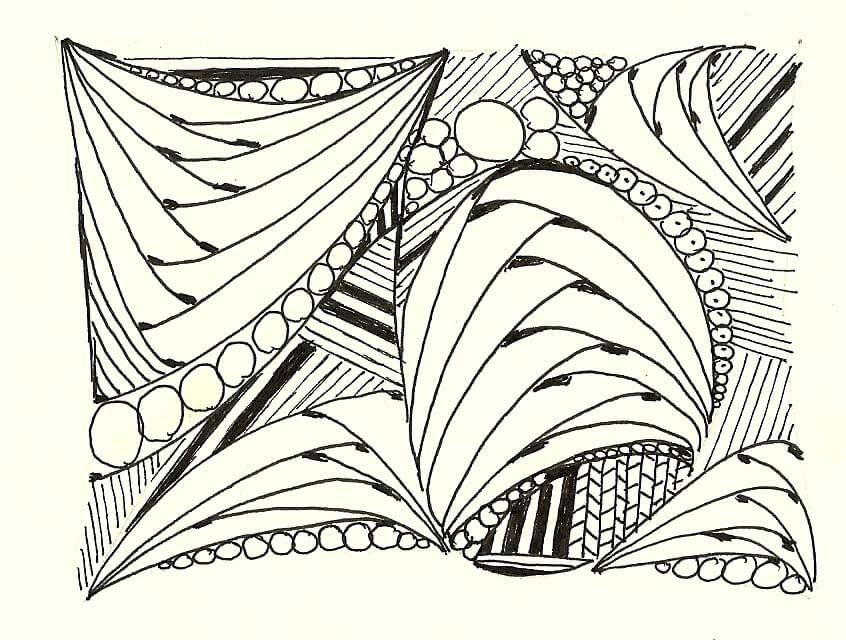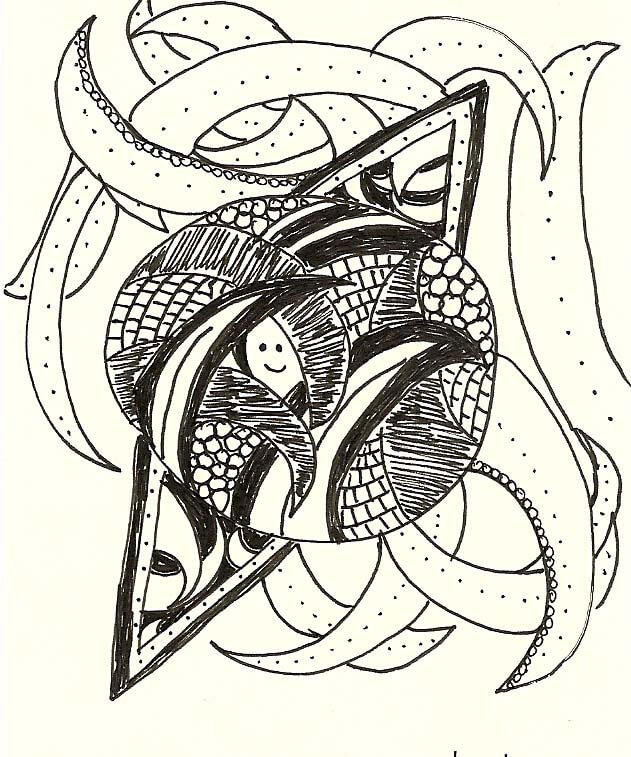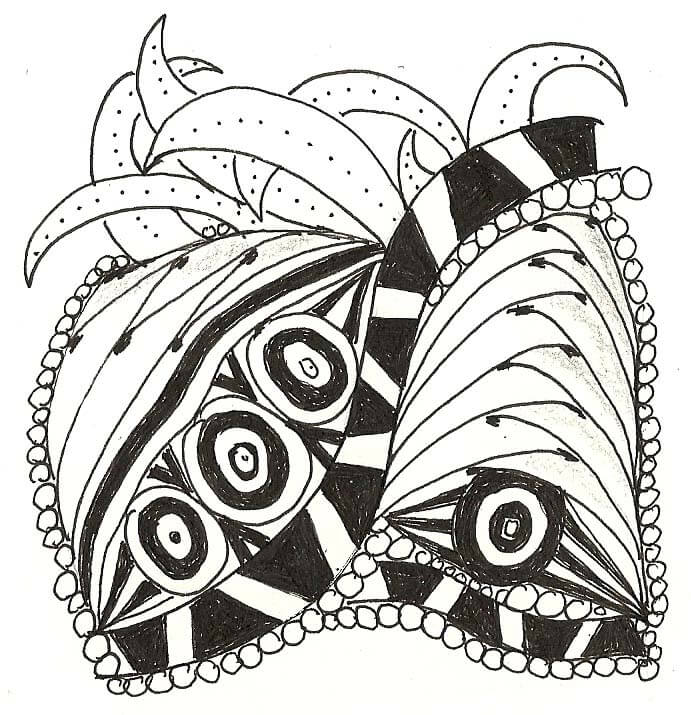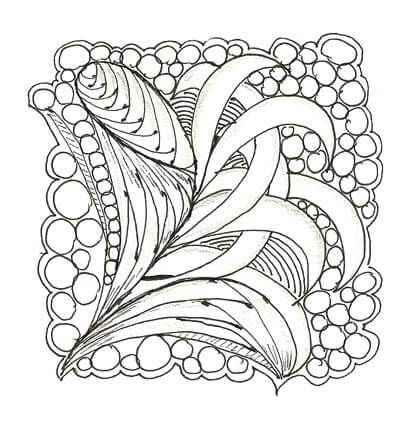 I am looking forward to putting some of these into Photoshop and see what happens. Here's the link to last year's zentangles: here, and here, and here, and here, and here.
Anyone else out there trying this? Anyone doing Art Every Day Month?
This first day back to school I wanted to ease the kids easily back into working with slope, so we viewed some videos about practical uses of slope – roof lines, ski slopes, and the like. Then I introduced them to zentangles and talked about doodling using ONLY straight lines. Most of the kids got right into drawing and got lost in the drawings pretty quickly. A few were like I used to be, worried about what the final product would look like. Overall some nice art was created. We will move from this into an actual art project with straight lines, with the equations for each of the lines used. But that's for next week….
In the meantime, here's their work (taken with my new digital camera that I can carry around in my purse):
I've been away from the sewing machine for a couple of weeks, and I was experiencing withdrawal…I am almost finished basting my Desert Heat quilt, but I had been thinking about my Sunrise piece, since I want to finish it for Show and Tell at our January meeting. I started work on it tonight as I got home from school early (7 teaching semesters left till retirement!!). Getting home early today was like a half-day off.
The piece to the left is similar in color and pattern to my Sunrise piece, but the piece of marbled fabric I am using has more subtle blues to it. I started out free motion quilting the waves to accent the clouds, and suddenly I found myself following the curves of the marbled patterns – rather successfully, I might add. Quilting marbled patterns can be interesting – stone is fun and easy, and freeform just is zen-like. But the more complex patterns call for lots of curves and steep turns. I just kept at it – which I really shouldn't because too often I end up having tension problems that I never check till I'm done. This time – everything seemed perfect. I pulled it out of the machine to look at and realized it was a breakthrough – I have found a way to quilt some of these curves while "staying on the lines" and accenting the curvature of the pattern.
That's the breakthrough – more fabric is getting pulled out for possibilities in quilting. In the meantime, I think the name is getting changed – to Salmon Sunrise, and I think it will become my entry for the Cordova show this spring. I think it's going to look subtle scaley – if that's even a state of being…..
Speaking of zen-like, I have my grades done, as well as my lesson plans for the frst week back – almost unheard of for me. I want to look at linear relationships a little differently, pulling in careers where being able to figure slope is important. Then it occurred to me, since these are straight lines, that we should look at some zentangles, and then have the kids do their own – straight lines only. I did a couple with just straight lines and incorporated them into my power point – here they are: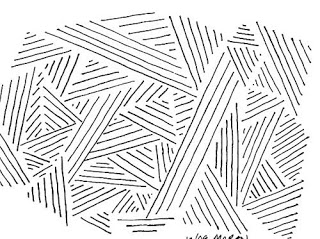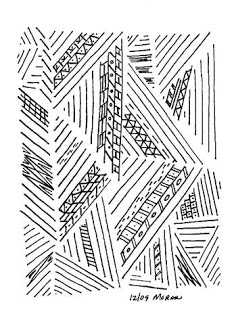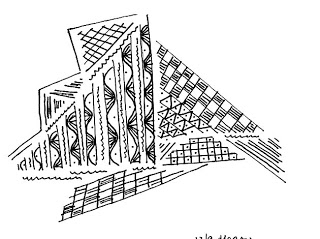 So I started cheating on the last one – just a couple of curves…..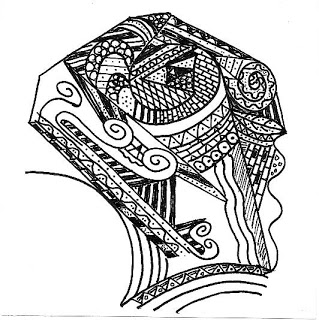 I joined Art Every Day Month, the art answer to NANOWRIMO (National Novel Writing Month), and I had been thinking of doing something like this for a while. I decided today would be a good day to start my Zentangle. This is an interesting site – very zen-like meditative doodling, and I have to agree – it is very meditative. I spent an hour with my new pens, and what you see to the left is where I stopped to take a pic before continuing.
The idea behind Zentangle is "one stroke at a time." I waited till I bought some new pigma pens, using a 3-year-old gift certificate from one of my students. I bought several widths, and I'll continue to experiment with them all. This first one is pretty dense, and I want to do some that are not nearly as detailed. But this is definitely fun!
Once I stopped to take the scan of this one in progress, I decided to try some filters and such in Photoshop. This could be an amazing way to look at new digital art. Here is the above partly-finished one with a marbled pattern behind it – looks pretty good for a start.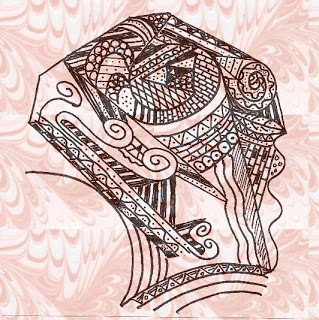 Now here's the finished Zentangle, along with a couple of adjustments – a marbled pattern behind one, an inversion to black, and a gradient to totally change the colors. I think I'm hooked!