Lots of work redoing the website – looking at old pictures, seeing how far we have come, and it's been quite the journey. I tend to get obsessive on these things, and I am now trying to rein myself in….not every piece we've ever done has to be on the site, but I want a good representation. This site has served as an online portfolio, and it's been great. Now I want to expand into other information, as well as attempt to rev up the sales portion on the site. Many thanks to web guru Suzan of Saltwater Systems – nothing short of amazing!
We've added more fabric samples so people get a better idea of what can happen with marbling. You can see that here. We could add so many more from our pile of "Never Sell These," but this gives a good idea.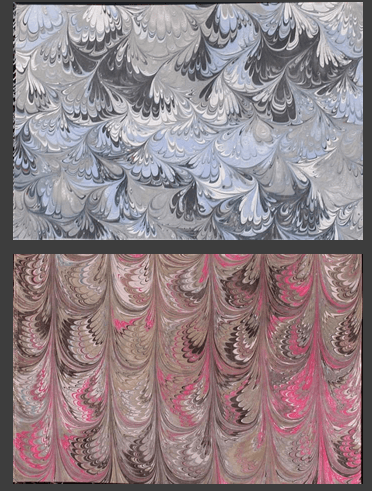 Also, I've added small pieces we've worked on to the Small Works page. I do like working in a 12-inch-square format, and I want to do more of that when some of the bigger projects are finished.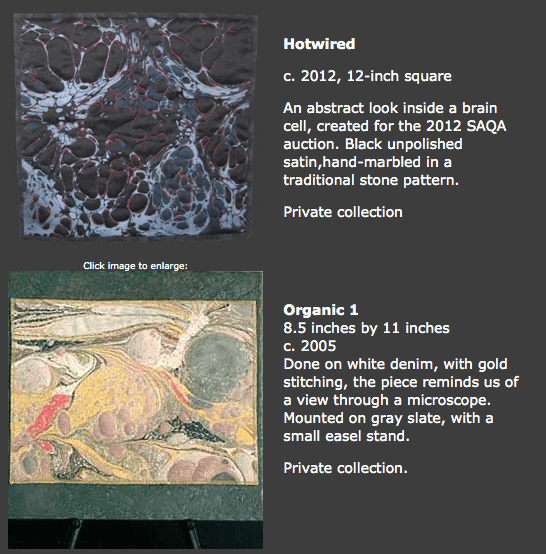 My Nature series has really grown, and as I look at all the pieces together, I can see how I am really drawn to quilting the traditional stone pattern. I want to do more with the bouquet and nonpareil patterns, and I have the perfect piece of red cotton that has started calling me. In the meantime, I'm practicing my machine quilting on some smaller quilts. My Christmas quilt is almost redone – I succeeded in accenting the stars. I need to sew the binding, so hopefully a reveal in another couple of days.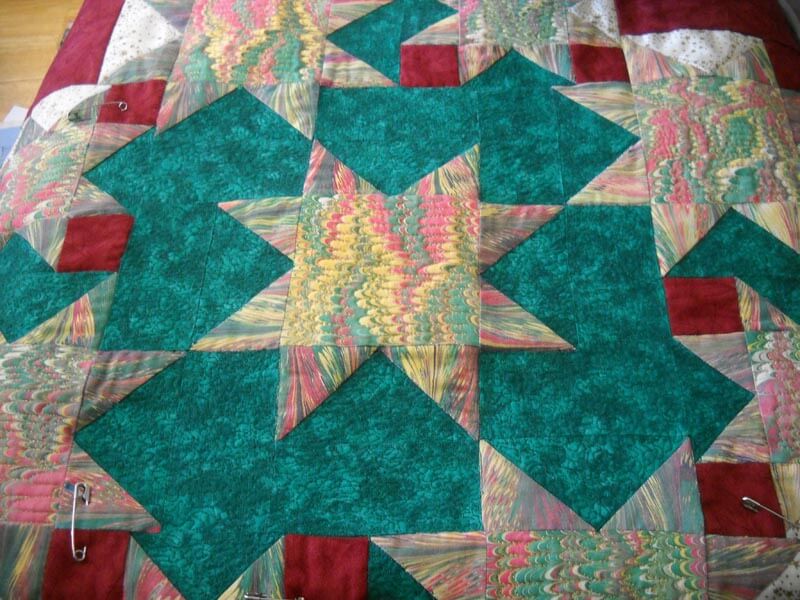 It's great to be so busy….we have a major order we are marbling in the next few days, and it's a secret at this point….but it's for a magazine feature…………….