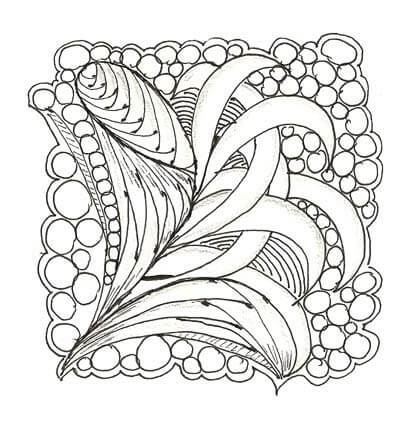 You might remember this zentangle from last week, and I said I was dying to try some Photoshop effects with it. Well, here's one night's work this week, in between grading linear graphs – this was MUCH more fun!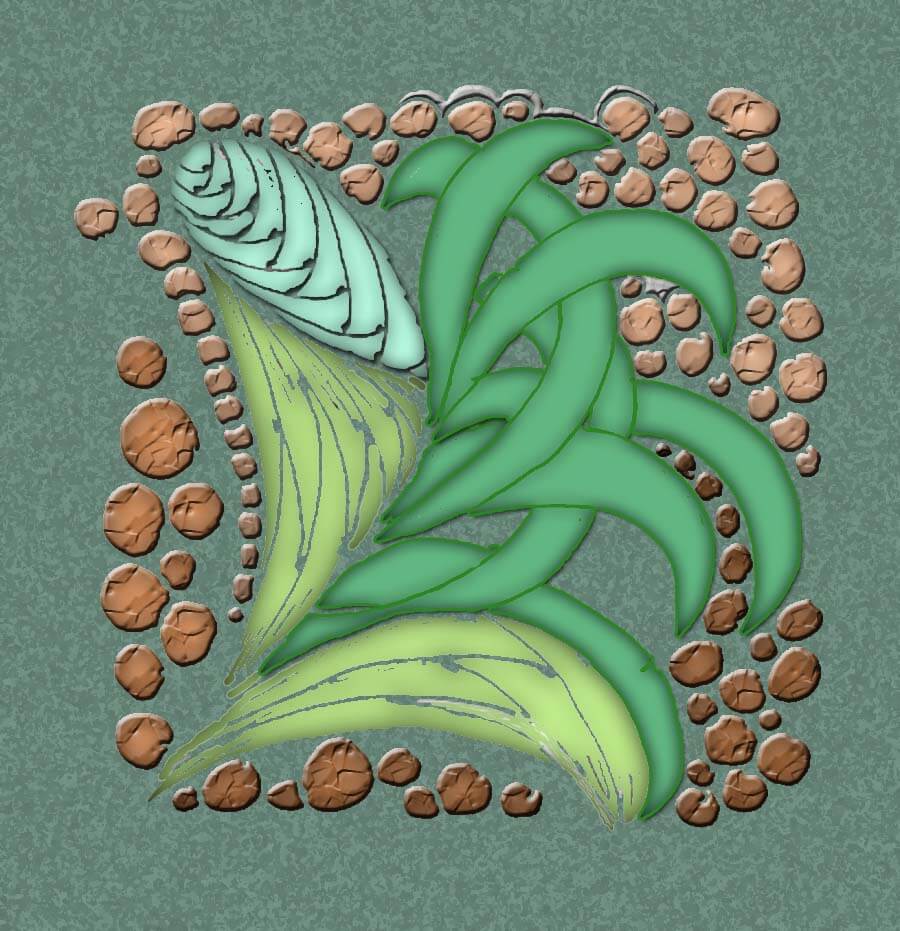 I love them both – they are each so different. This week I have been roaming the net looking for zentangle patterns. I hadn't realized that part of this art is set patterns that enable you to really "zen out," as I put it, into the drawing mode. I'll have some new zentangles up on Sunday for my week of Art Every Day Month, plus on Tuesday's Top Ten I'll list a bunch of the sites I've found.
This week also saw me playing with some of the new photos from the Tucson Botanical Gardens. Here's the original of the one I started play with: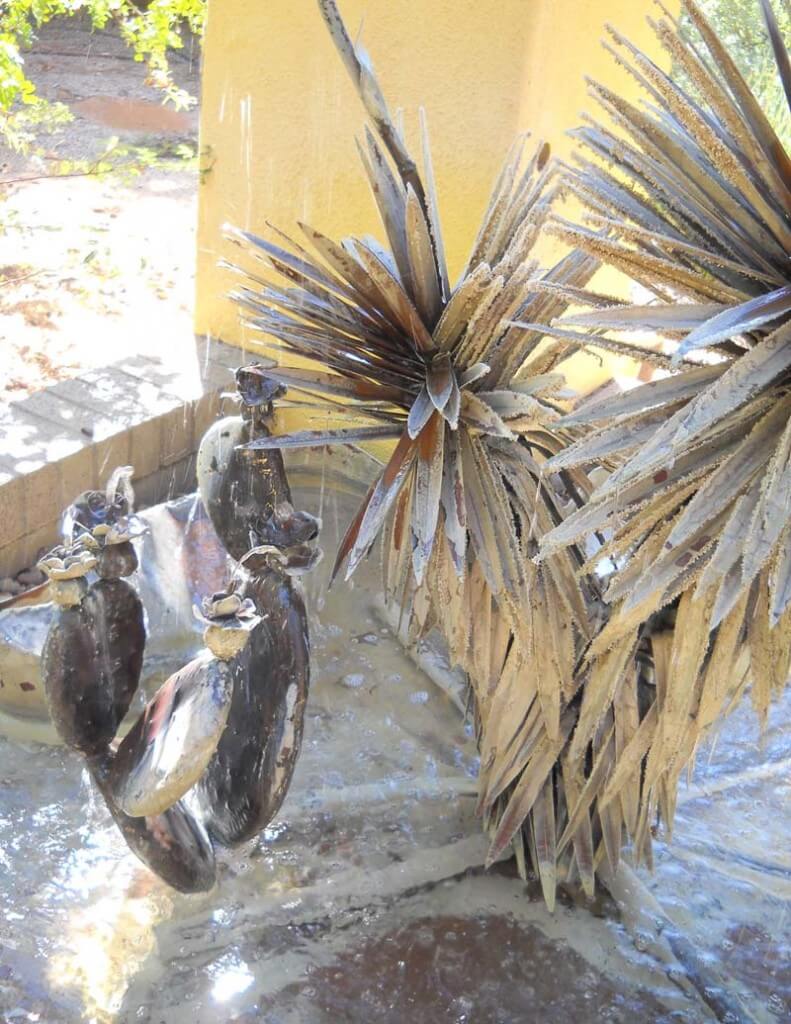 This metal fountain is part of the Zen garden, and one of my favorite places to sit and be with nature. I was able to capture water movement in this one, which I really liked.
One of the things I have been doing in my attempt to create some collages is using my magic wand and capturing several sections of the photo, ragged edges and all – gives it more of a water color effect, which I do like. Here's what I captured from this photo: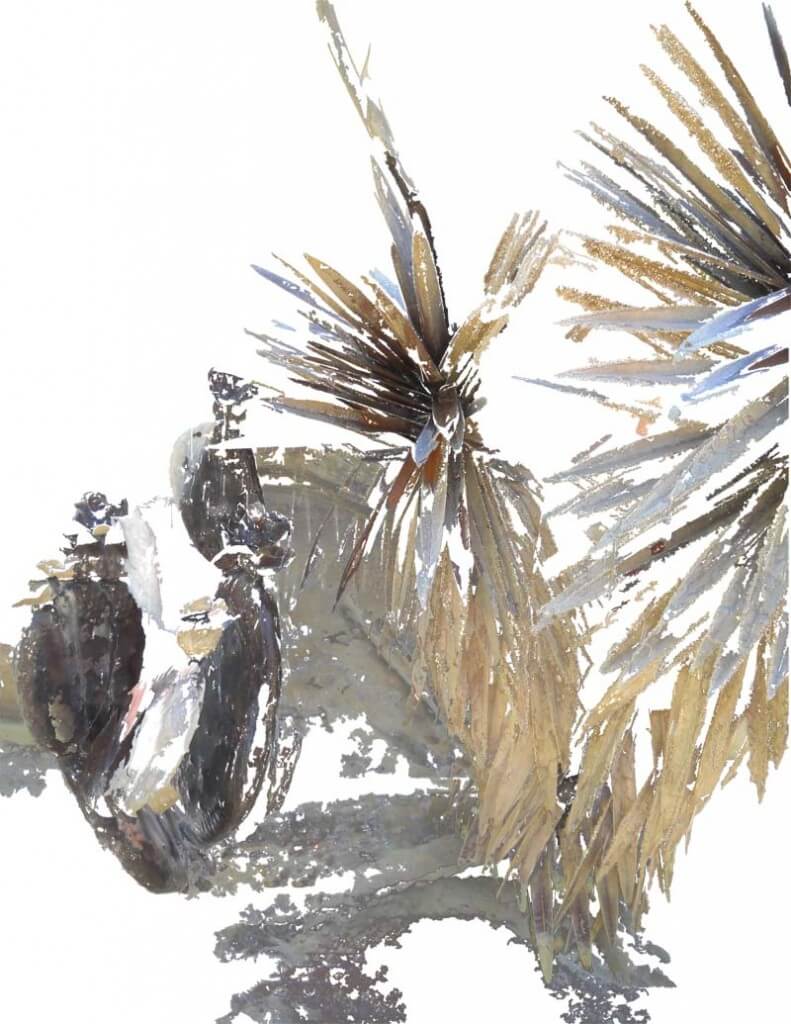 I love this just the way it is, but I kept going….Here's the marbled fabric I chose to go in the background.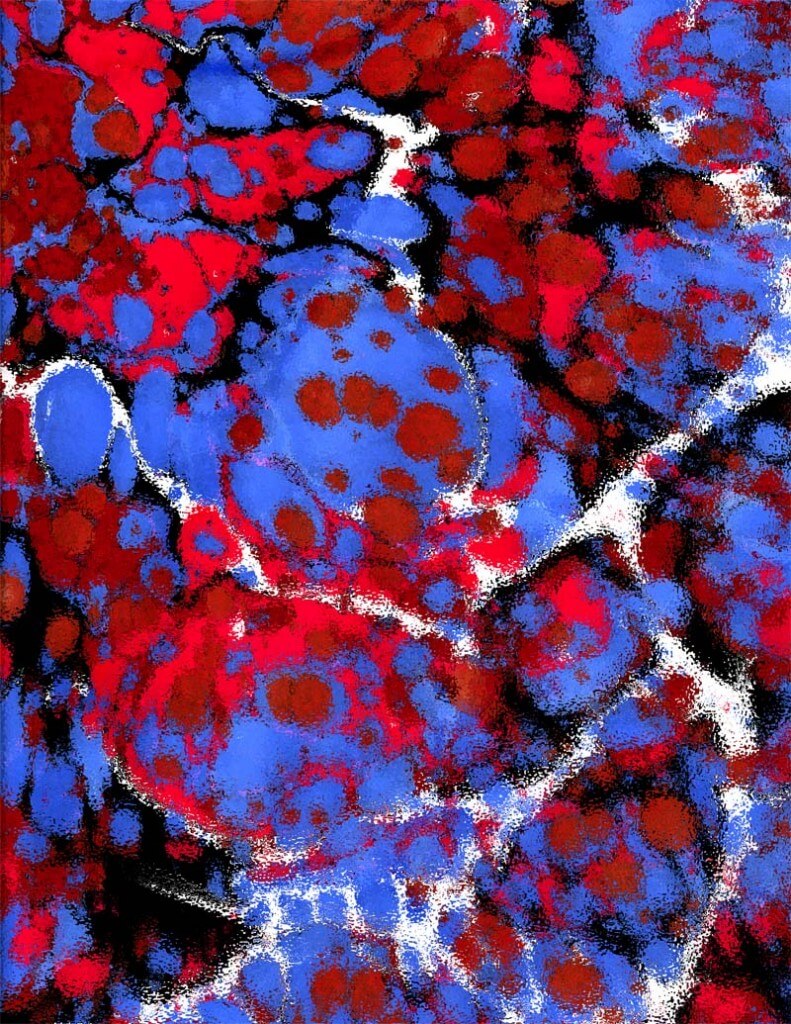 I know what you're thinking…but wait, there's more……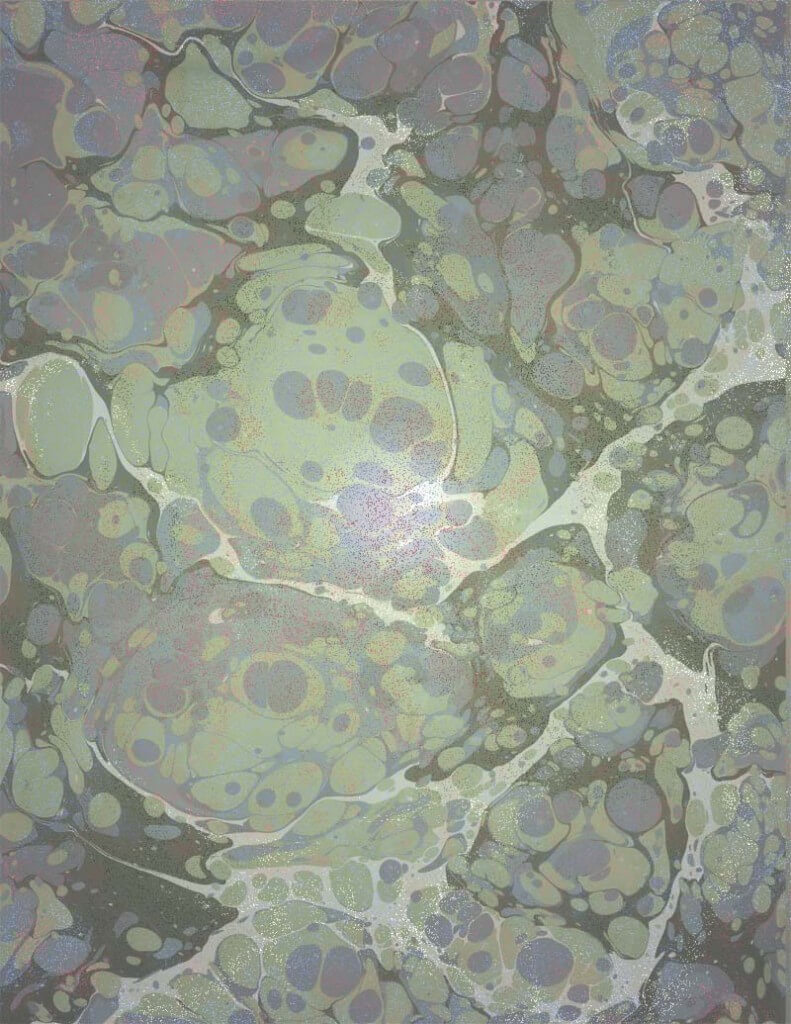 Same fabric photo, but with a gradient overlay that brings it closer to what I'm after with the fountain. Now I'm putting them all together….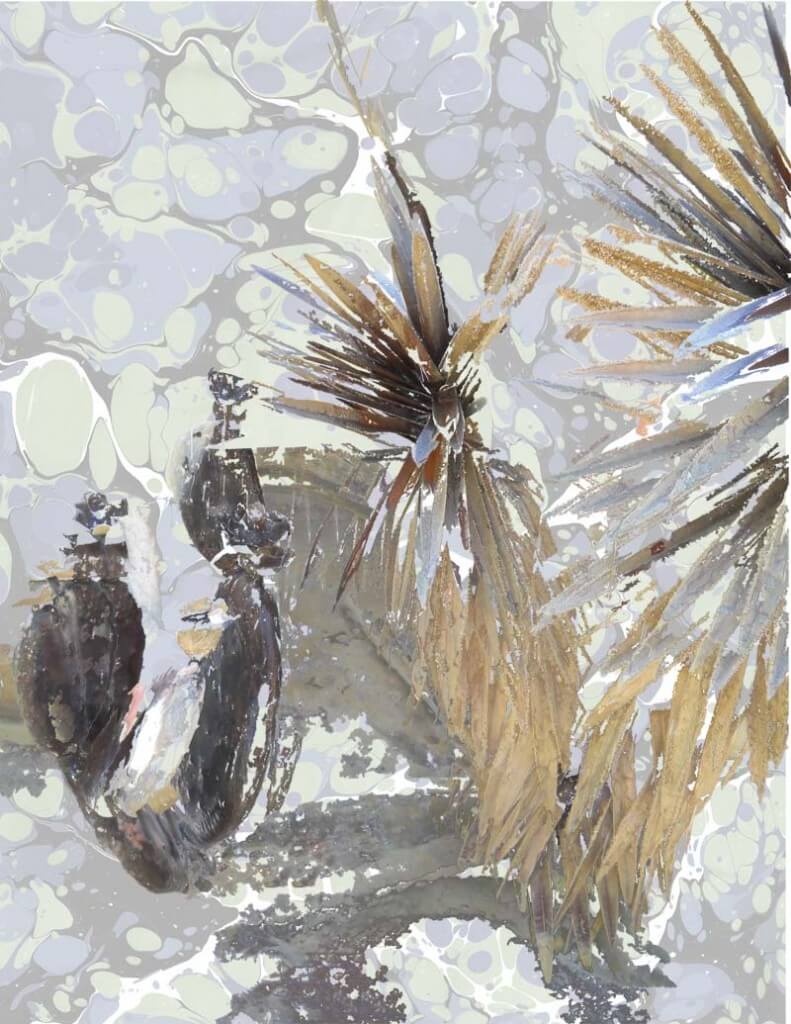 First blend – I like it….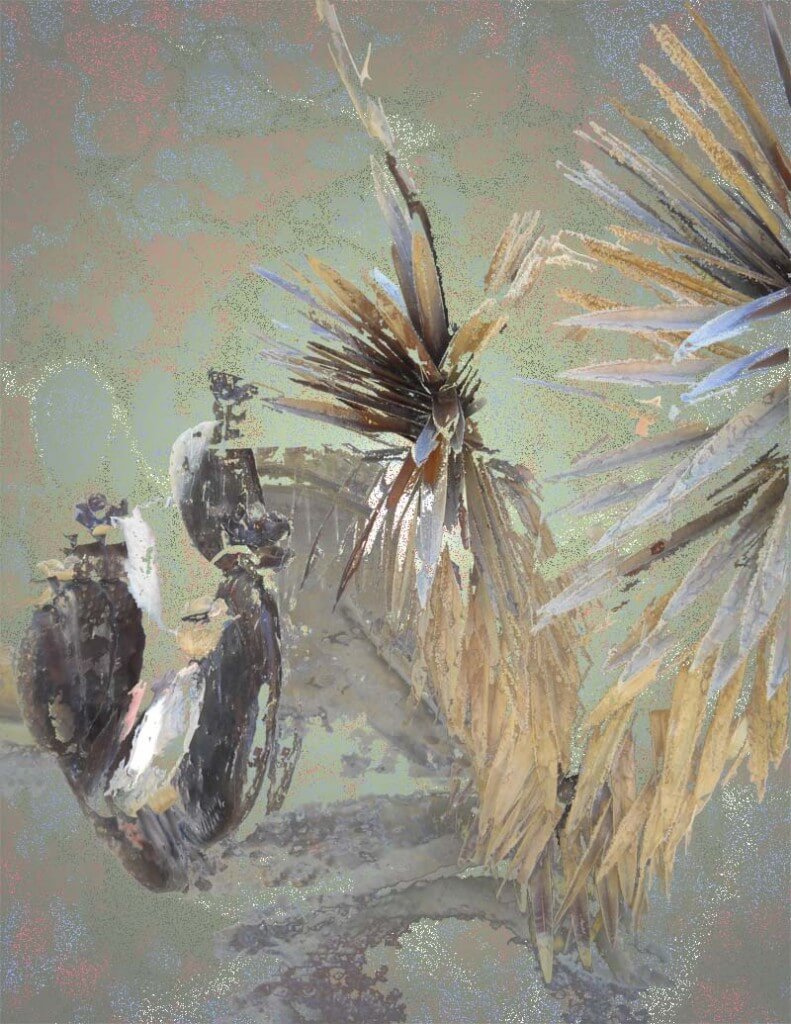 Second blend…hmmmmm……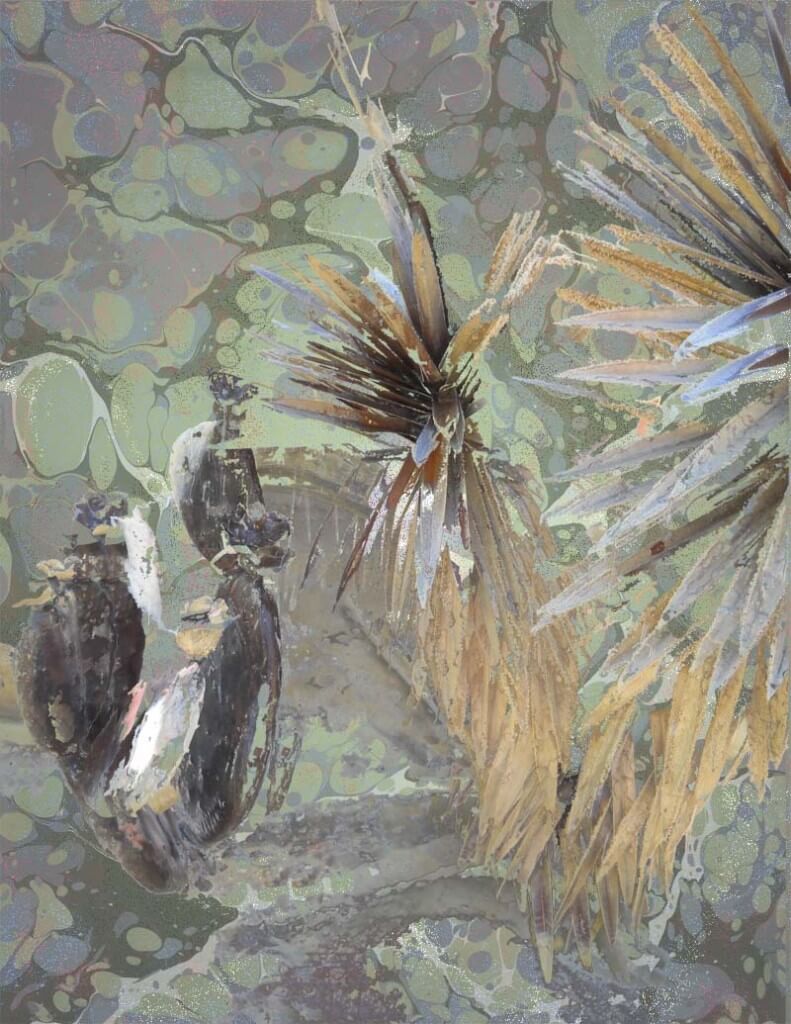 This is the final, which I think I really like. I'm torn between the first one and this one. I'll probably do prints of both! Weigh in – let me know which one you like the best!
One Response to "Friday Photoshop – on Saturday…."