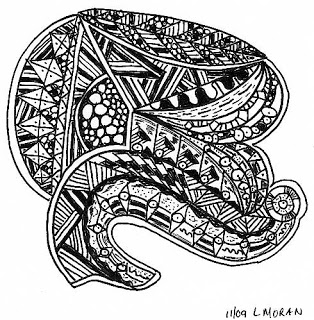 I have always been taken with black and white. When I was a teen, I did a lot of pen and ink (the kind of pen where you had to load the ink). Talk about an unforgiving medium! I am using some Pigma pens for these zentangles, and it feels like it did some many years ago. Granted, it's just another form of doodling, but I do like the formality of it, the deliberateness…..and I like being able to play with my finished square in Photoshop. This top one is my new attempt today – I obviously like very dense designs, with not a lot of white space. It will be interesting to see if I "lighten up."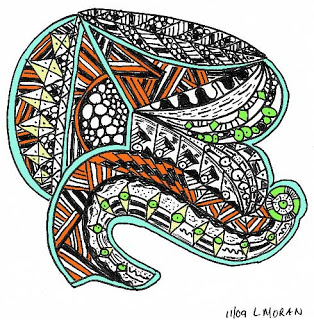 Somehow with this new one, I didn't want to try gradients – I decided to drop color. Whoa! A whole new way of working!! I could never have done this with pens….and now I am hooked again. What follows above is where I started….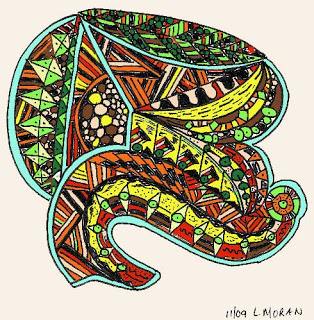 …and where I ended up. I can see all sorts of possibilities with dimension in these, but I must say I love the black and white drawings just as they are.