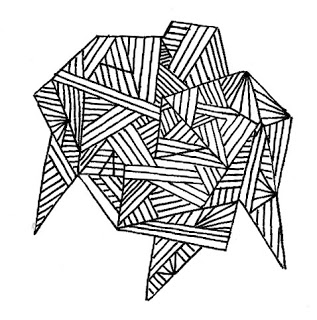 I have loads of papers to score tonight, and an observation to prepare for tomorrow. But all day all I have really wanted to do was play around with another zentangle. So I did – and am….I tried for "less dense," this time, focusing in on straight lines only. I am pleased with how it came out, as I realize I LOVE working in black and white pen and paper. But…I still couldn't resist playing with the design some more in Photoshop….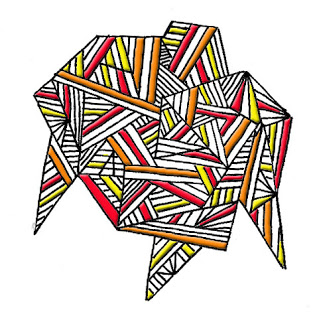 With this one I started out trying some bright colors, but I didn't want it flat, like yesterday's…so I played around with some layer styles. This first is just some embossing.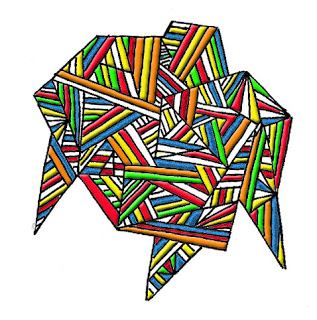 I'm adding more colors here, and several have an "inner glow" effect. Combined with the first effect, I started seeing rods of clear colored glass, almost like a mosaic. So I continued until I had everything filled…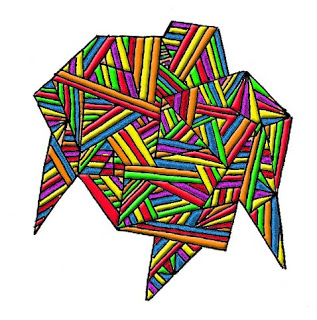 Overall I am very pleased with the result, but as I mentioned two days ago, I am truly enjoying making the original zentangles. Definitely meditative and calming, especially after a hectic day at school.