Archive for the 'Tucson Arts and Crafts Association' Category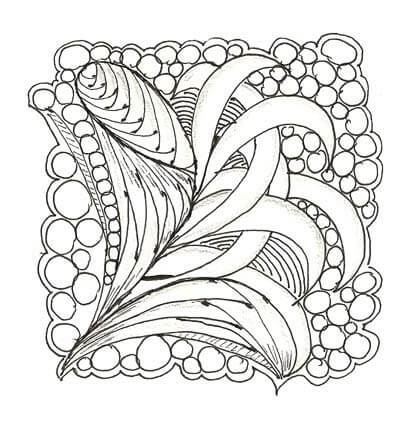 You might remember this zentangle from last week, and I said I was dying to try some Photoshop effects with it. Well, here's one night's work this week, in between grading linear graphs – this was MUCH more fun!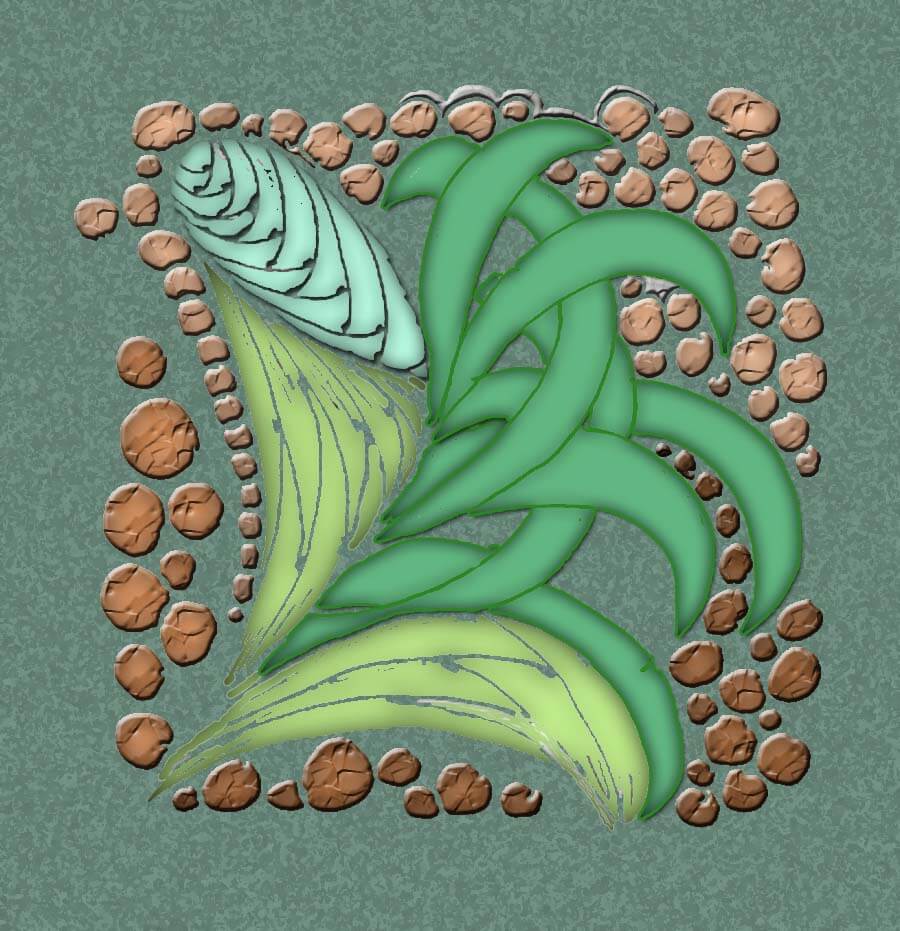 I love them both – they are each so different. This week I have been roaming the net looking for zentangle patterns. I hadn't realized that part of this art is set patterns that enable you to really "zen out," as I put it, into the drawing mode. I'll have some new zentangles up on Sunday for my week of Art Every Day Month, plus on Tuesday's Top Ten I'll list a bunch of the sites I've found.
This week also saw me playing with some of the new photos from the Tucson Botanical Gardens. Here's the original of the one I started play with: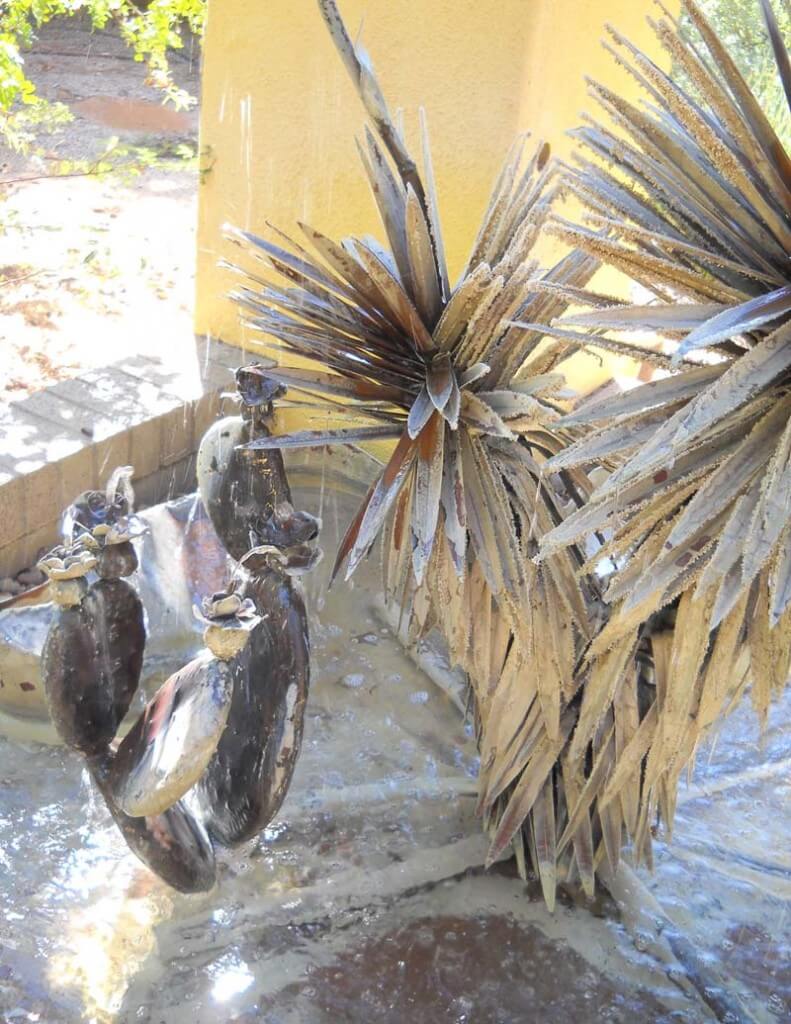 This metal fountain is part of the Zen garden, and one of my favorite places to sit and be with nature. I was able to capture water movement in this one, which I really liked.
One of the things I have been doing in my attempt to create some collages is using my magic wand and capturing several sections of the photo, ragged edges and all – gives it more of a water color effect, which I do like. Here's what I captured from this photo: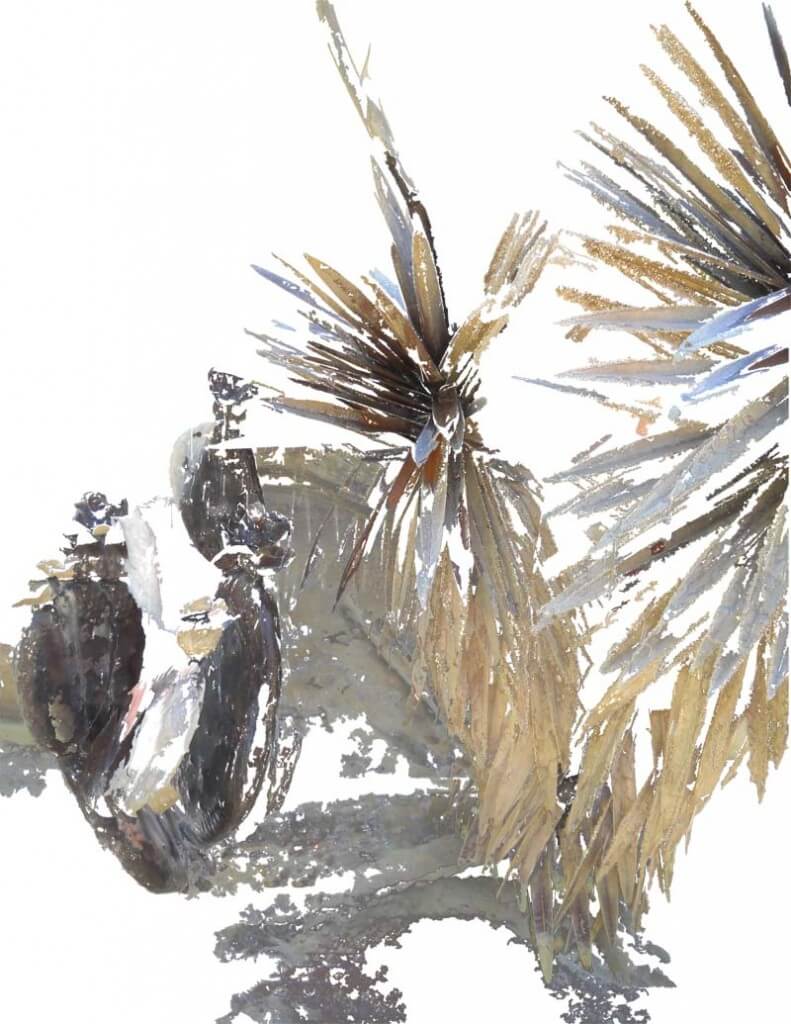 I love this just the way it is, but I kept going….Here's the marbled fabric I chose to go in the background.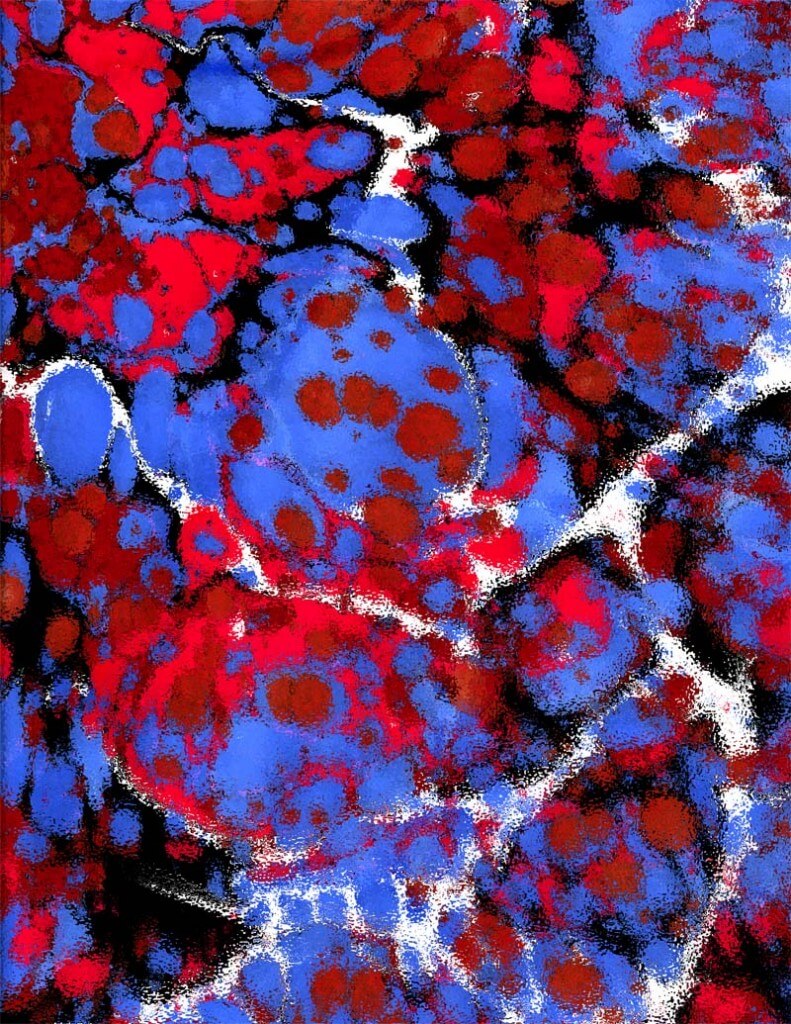 I know what you're thinking…but wait, there's more……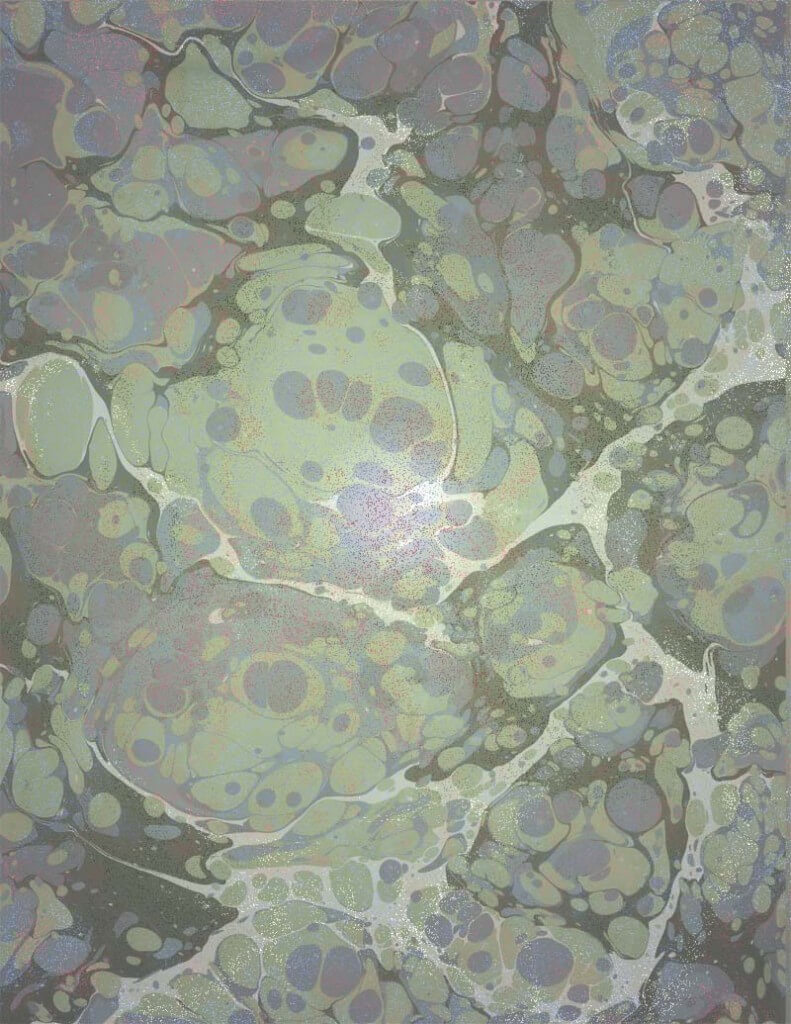 Same fabric photo, but with a gradient overlay that brings it closer to what I'm after with the fountain. Now I'm putting them all together….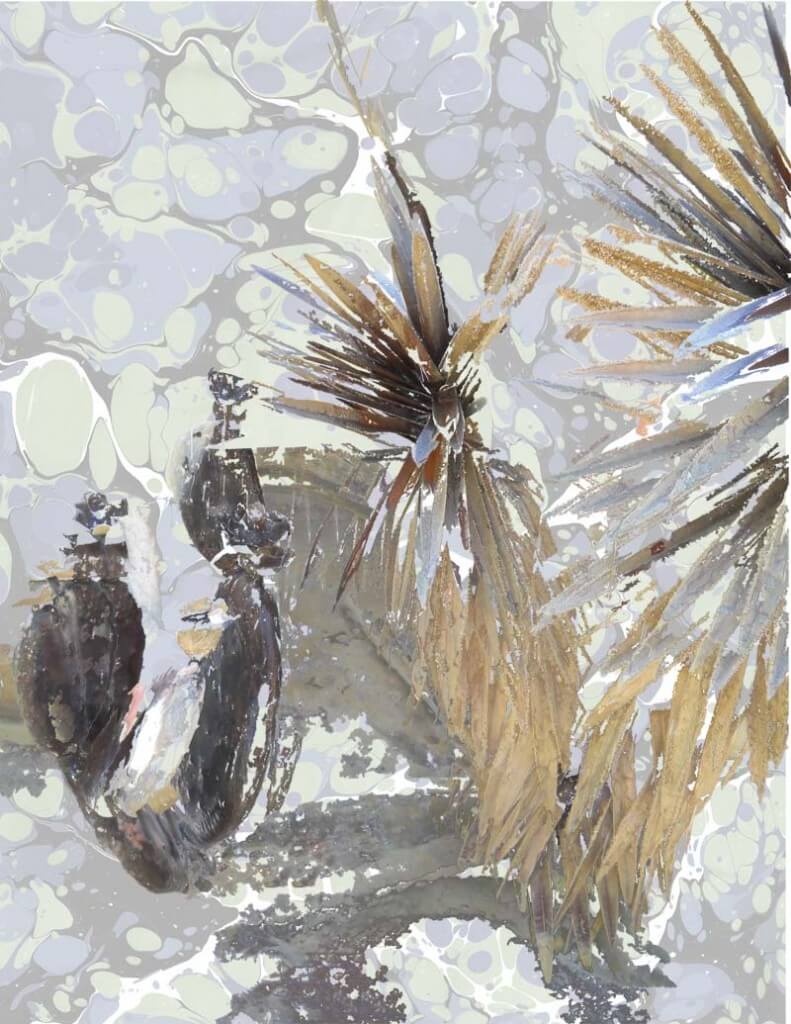 First blend – I like it….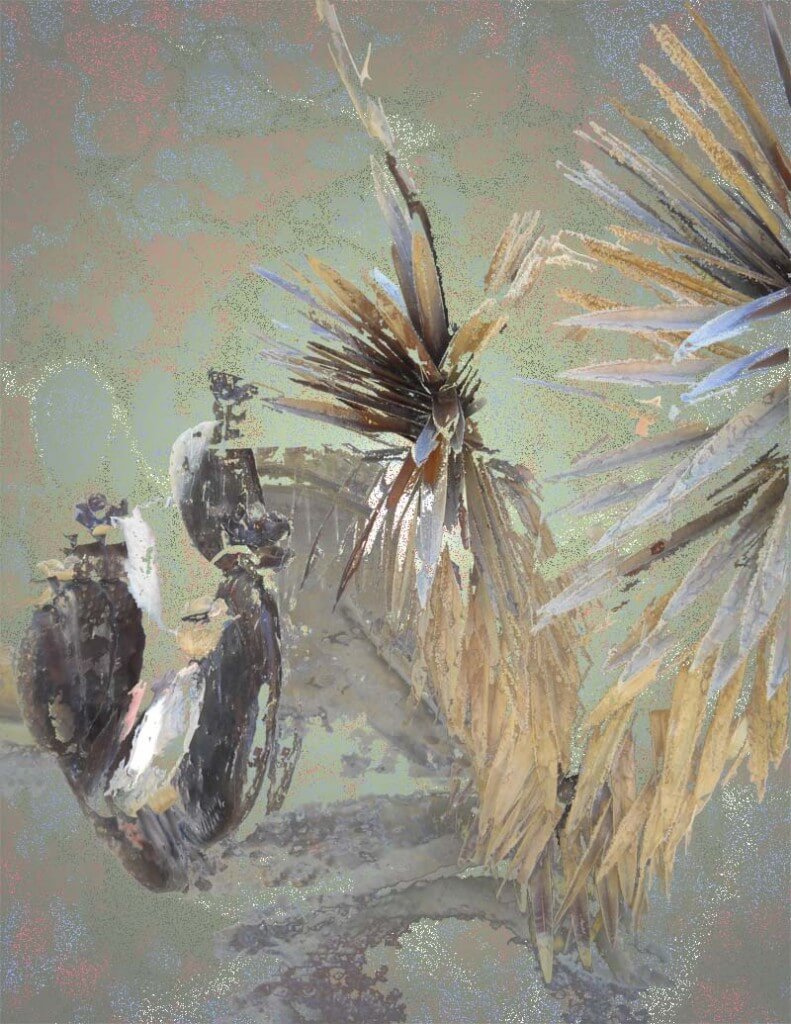 Second blend…hmmmmm……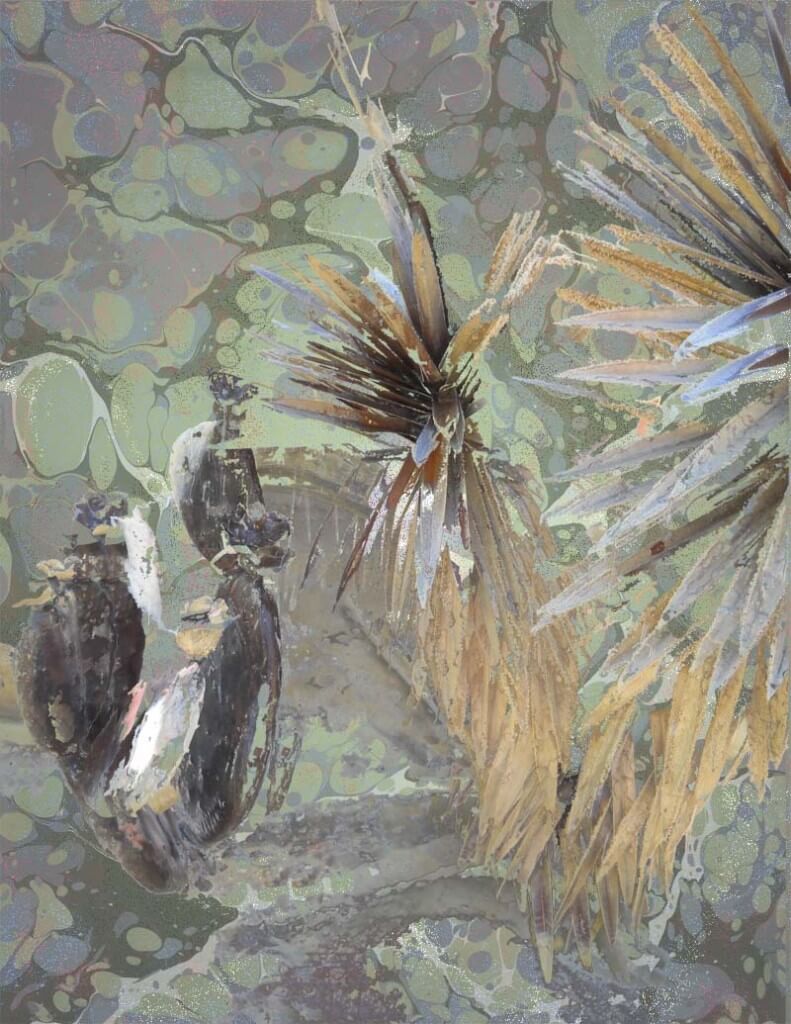 This is the final, which I think I really like. I'm torn between the first one and this one. I'll probably do prints of both! Weigh in – let me know which one you like the best!

You would think, based on a hubby in retail for so many years, that I would have given packaging more of a priority. Well, no…seems like I'm always rushing to get items ready for shows, and I neglect the packaging. That's not to say I don't give a lot of thought to the overall set-up of the art space…just not the packaging.
I had a bit of an epiphany with this upcoming show. I'm sitting in the meeting about the show, listening to explanations of selling, how good a show it is, and the great location. When suddenly I hear "People are gift-buying. They'll splurge for folks back home with gifts for the holidays."
Okay, seems obvious. Then hubby says, "Well, they're not going to buy pieces of fabric, so I'm not sure just what we'll bring." That made me fairly depressed. Fabric is what we do: fabric for quilts, wearables, framing – we've spent a lot of time brainstorming how folks could use our marbled fabric.
Then it hit. Buy fabric as gifts for the folks in your life who do fiber-related arts. Just package it so it looks like a gift from the heart, not just a piece of fabric in a plastic bag.
Duh. Why did this take so long? We have done so many small shows over the years, including demonstrations, and not once have we packaged ourselves for gift sales. This was definitely something to think about. How could we take a gorgeous piece of fabric that to a non-fiber person just looks like extra pieces of cloth on the table? I started thinking about how I buy small pieces of art, as well as how my local quilt shop packages your purchases. I love having the "back story" or a piece of artwork. In my hutch sits a container of all the small papers of stories collected over the years.
Okay, put together the story of the fabric, the care of the fabric, and ways to contact us (hard to believe we haven't done all of that in the past).  Wrap the fabric piece with a bow so that it looks special, with the "story" tucked into a fold of the fabric. When purchased, wrap in tissue paper before bagging it.
I played on the computer to come up with something that would have contact information as well as a story about the creation and care of the fabric. With aiming at non-fiber purchasers, I need to provide as many reasons as possible while a piece of "art cloth" would be a great gift. Here's the "story:"
"This art cloth is a blue silk crepe georgette  fabric, hand-marbled in a contemporary wave pattern, 19 inches by 21 inches. Edges are serged solely to prevent fraying of the fabric. This material has been pre-treated and heat-set, so it is ready to go for your project. If you need to clean this fabric, use warm water and a gentle soap – no Woolite or harsh cleaners, no dry cleaning. Use a dry iron and some Magic Sizing to eliminate wrinkles. Try this as a table-topper, just the way it is, quilt it, or use it in an art quilt for nature elements– lots of imaginative possibilities! This is a great pattern to quilt by itself with lots of decorative threads."
Along with this is every contact piece – Twitter, Facebook fan page, blog, email and website. Save everything to your computer, and then all you need do is add the new story for each of your pieces.
Here's the fabric and its packaging: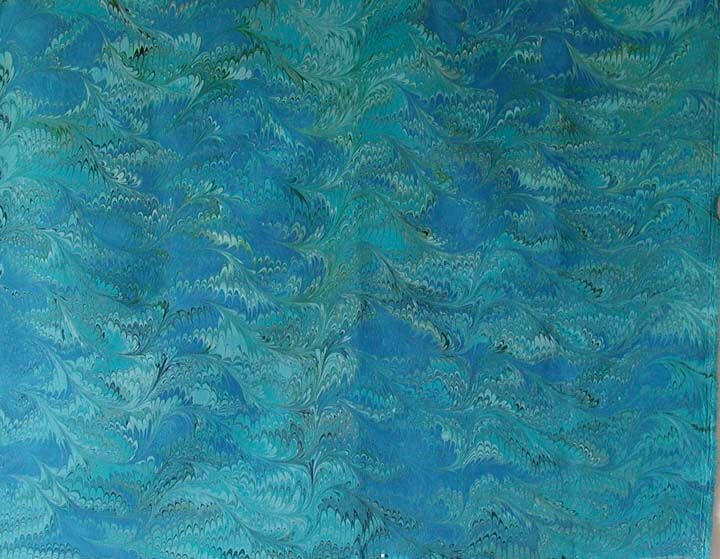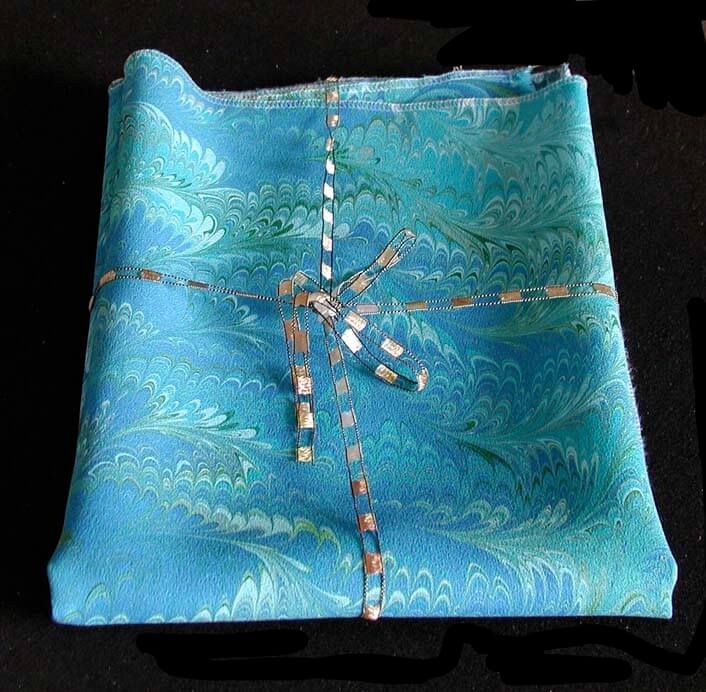 I will say the piece was up on Etsy for less than an hour before it sold, and all the new pieces of fabric packaged this way have had more views than previously in the shop.
The proof will be the show on November 20; how will people react, and will they buy? Thoughts? What have you done to package your items? Have you noticed a difference in sales?