I've been practicing a lot of techniques with free motion quilting. With marbled fabrics, it's almost like your pattern is decided for you – and I love being able to work with that. I discovered a few new things with this piece of green silk. I knew I wanted to see if I could accent the movement that already existed with the marbled pattern, and I wanted to accent the water effect in the piece.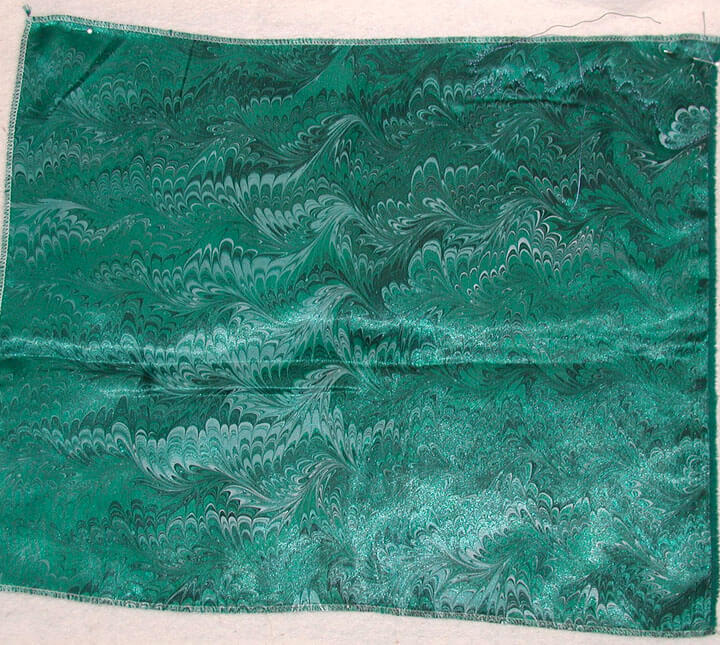 Here's the piece without anything done to it. I decided to flip the design, so the wave effect would be more prominent. Then it was a case of deciding threads. There are some very light areas in the pattern that I wanted to emphasize, so I figured a lighter thread. I pulled four threads (Superior, of course) and started with the lightest one – and I thought it was jarring – too bright.
I ended up going with a Rainbow multi-colored green thread that I think worked very well. I used that in the very light areas, and then I turned to a dark green silk for the background. The thought here was to heavily quilt the darker background to make the lighter areas come forward even more. So here's the piece…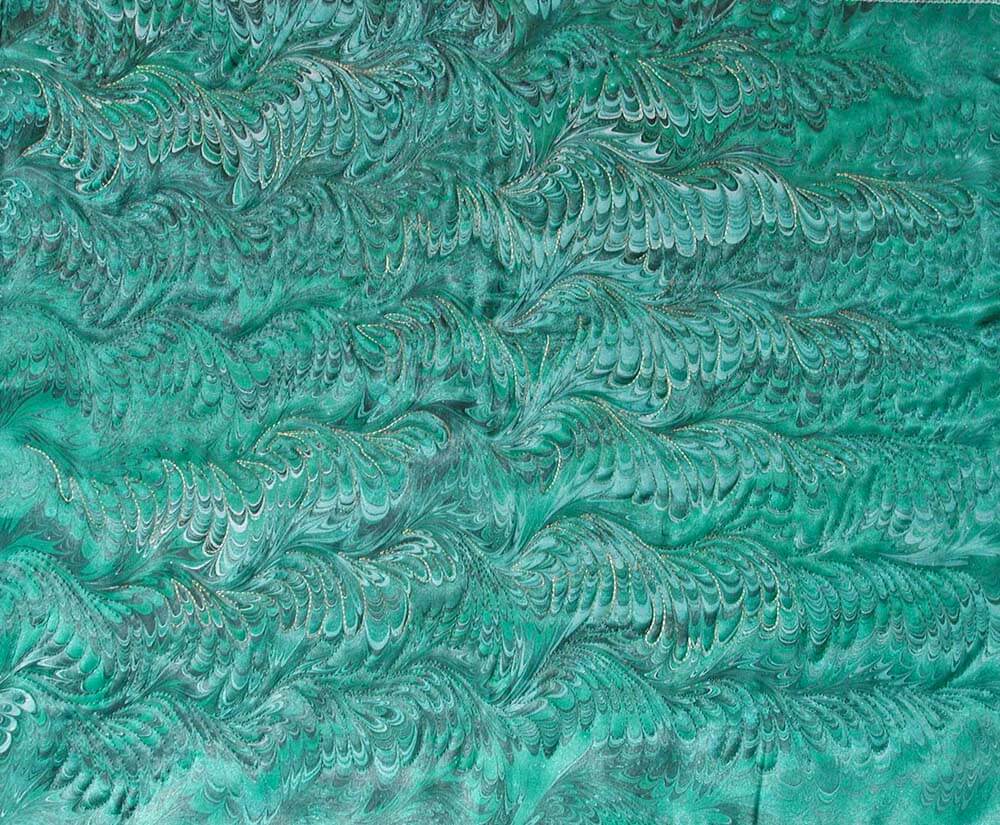 I do think the wave motion is more prominent. This was also a departure for me, in that normally I have quilted this pattern a great deal, but this time I didn't do every single swirl. I think you get more drawn into the pattern that way.
I am contemplating some beads, but that's just in the thinking stage at this point. I am open to suggestions, so please leave me a comment with what else I could do with the piece. The biggest success in this piece is a definite improvement in the machine quilting – the stitches are far more consistent, so that's a great goal for me.
Leave me some comments – what would you do with this piece if it were yours……