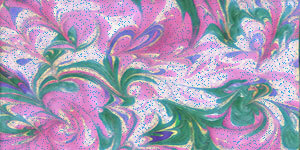 I need to think this through, and writing seems the best way for me to work out all the details and kinks. We are doing holiday gift baskets , and we are in the process of putting together the samples for photography. We did this a number of years ago and had a lot of success. The idea is to offer a basket of goodies, mostly marbled items. But…we would also like to include some coupons, and not just for us. We will have a coupon for 10 percent off anything in our Etsy store.
We are looking for others who would like to stick a coupon in our basket. Why? 1) You could make some sales. 2) Not a lot of work involved in this promotion – create the coupon and send us 10-15 copies. 3) This is a chance to move some goodies that could be strictly holiday promotions. 4) It gets your name out to potentially a different audience.
Seems like it's a win-win situation for all of us. Postage, printing, and some design time. That's all it takes. You get unexpected advertising as we promote our gift baskets, and this is something we will continue all year long. If you think you have something that you create that our customers would be interested in, be specific in your coupon – expiration date, amount of discount, what items, contact information, and anything else you think is important. Once the basket leaves us for its new home, it's up the the recipient to deal directly with you, so be specific.
You're getting a first shot at this coupon idea – I plan to advertise for coupons through the TAFA List, Art Marketing group on Linked In, and the Art Business group on Linked In. Plus…you get to advertise the gift basket if you would like – we'll send you one of our coupons.
If you are interested, let me know in the Comments and I'll send you more information. We'd like to have all coupons by October 31 so we can begin advance sales. Anything we've forgotten? Any questions? Just let me know.